Shop Local Gift Guide: West Michigan
This holiday season, more than ever, it's pivotal to shop local. 2020 has been challenging to the state of small businesses and it's time for us to do our part.To encourage you to shop locally this season, here is a curated store gift guide to a few of my favorite shops in West Michigan.
These local spots bring so much character, heart, and creativity to our communities and state at large. They create experiences for their customers that are unique and locally focused. They say when you purchase something from a small business, a person does a happy dance. I have met the people that phrase is talking about and seen the dance.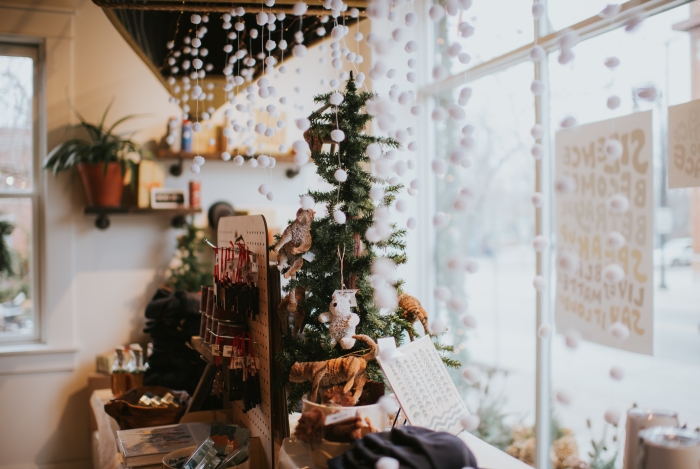 CLOTHING FOR HER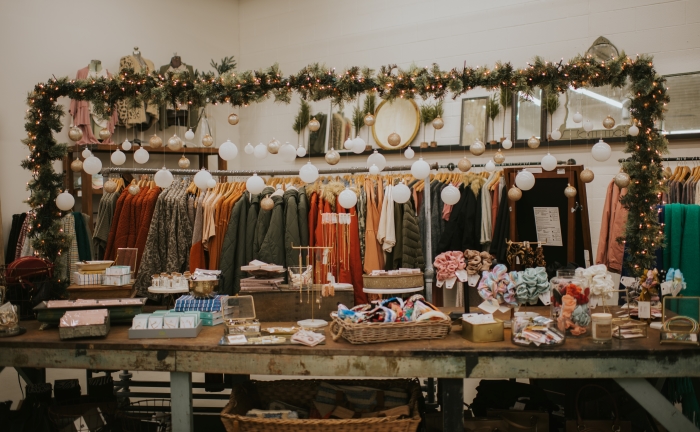 There's never a shortage of treasure at The Found Cottage. They have a beautiful collection of cozy clothing perfect for any fashionista on your list.
TIP: While you're there, make sure to check out their vintage booths and gift items. It's a happy, one-stop-shop!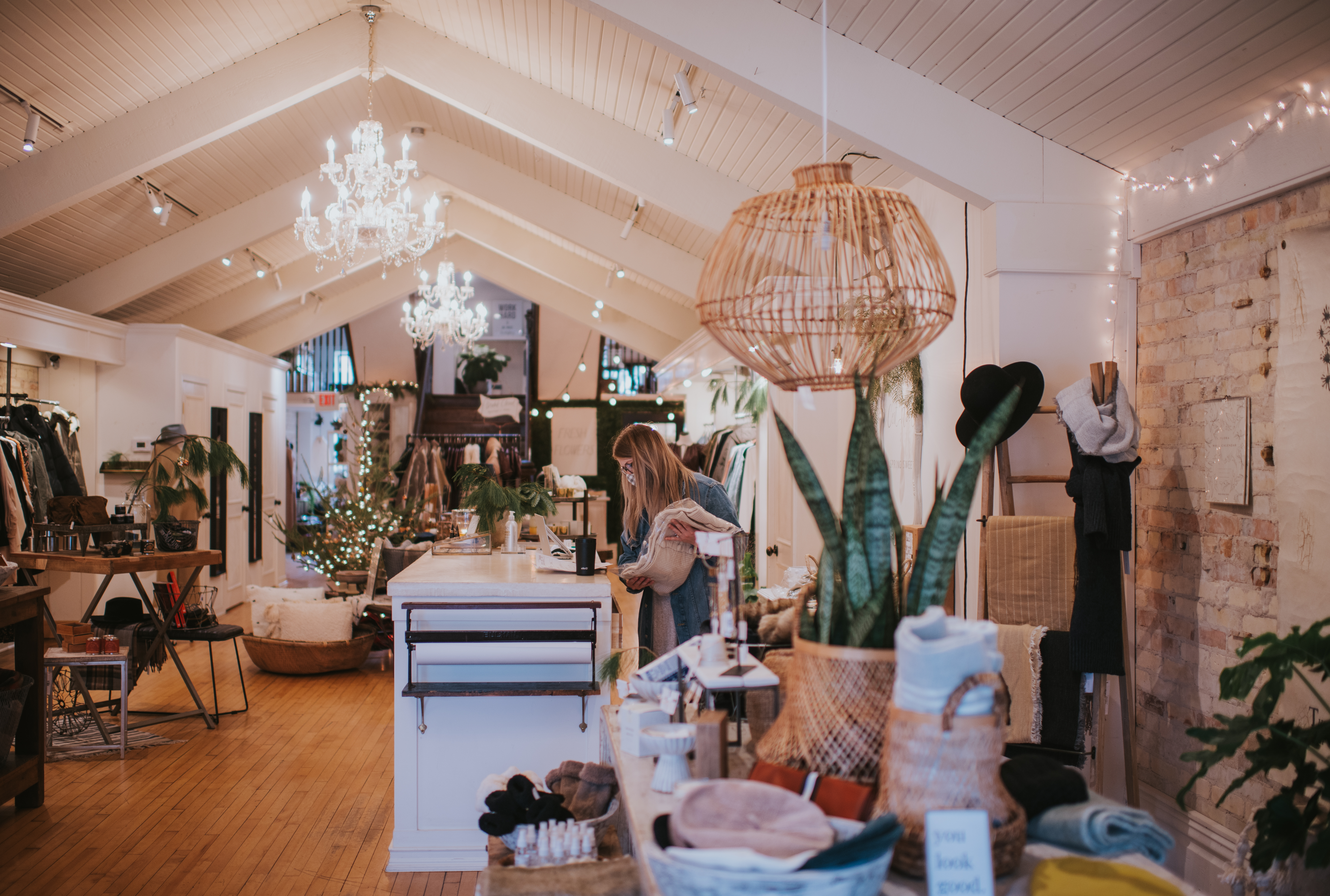 When you stop into this charming space on 8th Street, you will want to move in. The owner, Spring, has curated the most beautiful collection of clothing. I always find must-have pieces that make a statement.
TIP: After grabbing a few gifts, stop into their cooler in the back corner of the store to pick up fresh stems for your home.
Gina's has been a West Michigan staple for over 15 years. It's a great boutique for multi-generational gifts as daughters, mothers, and grandmothers alike can find items that speak to their style.
TIP: Gina's Saugatuck location is seasonal and there is another location in Ada.
CLOTHING FOR HIM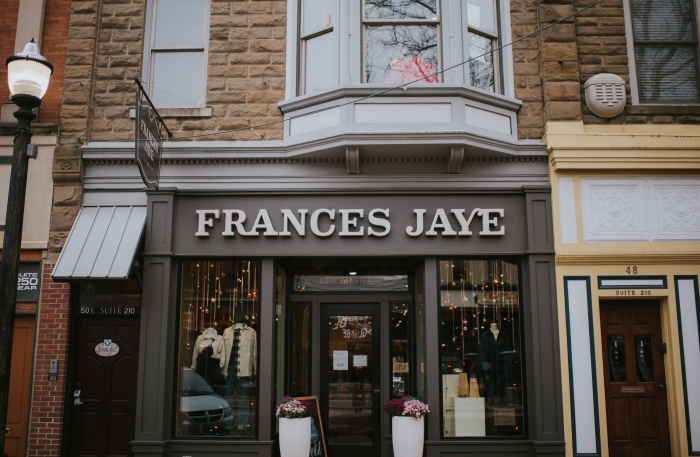 One of the best collections of menswear can be found at Frances Jaye. The owner, Jenny, uses her keen eye and background in merchandising to stock men's clothing that's both on-trend and classically timeless.
TIP: If you have a Great Lakes/Michigan fan on your list, this would be a great spot to look! There are always great tops and crew necks representing the best state around.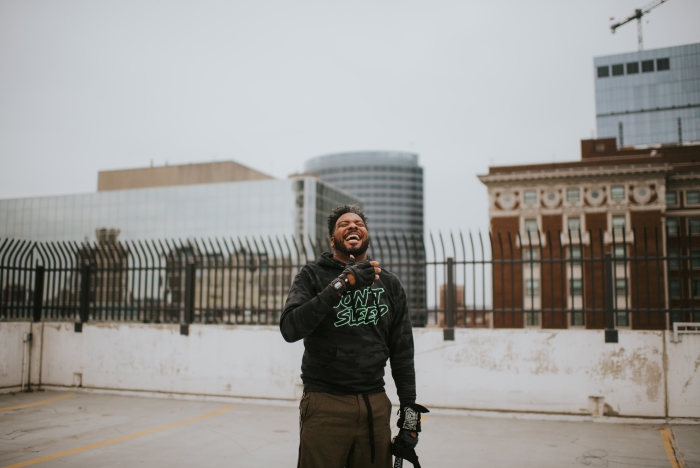 Owned by local DJ and personality Adrian Butler, Everything AB is an extension of the owner himself. Culture, perspective, and style collide in this innovative clothing line.
TIP: Follow along with Adrian on Instagram where he often announces new items or shares how he is styling pieces from the collection.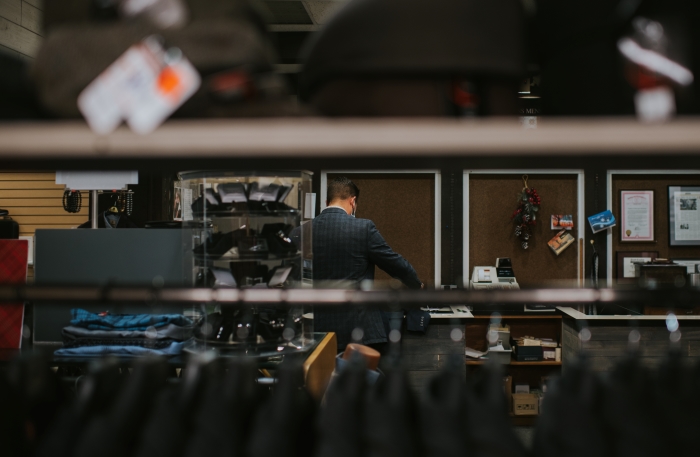 For over 100 years, Jurgens & Holtvluwer has been providing menswear for West Michigan. They carry clothing for casual, business, and formal settings. Pieces are tailored to ensure a perfect fit.
TIP: The storefront is located in downtown Grandville in a great walkable district. Grab a cup of coffee at Wildroast Coffee Co. next door and enjoy other locally-owned shops.
KIDS
Rebel – Grand Rapids
While they carry an array of products for anyone on your list, one of my favorite sections at Rebel is for kids. From beautiful books to adorable baby gifts, they provide unlimited options for even the smallest rebels.
TIP: While not just for kids, Rebel always has a spectacular holiday display. Many of the ornaments and decor pieces would be a great dose of magic for recipients of any age.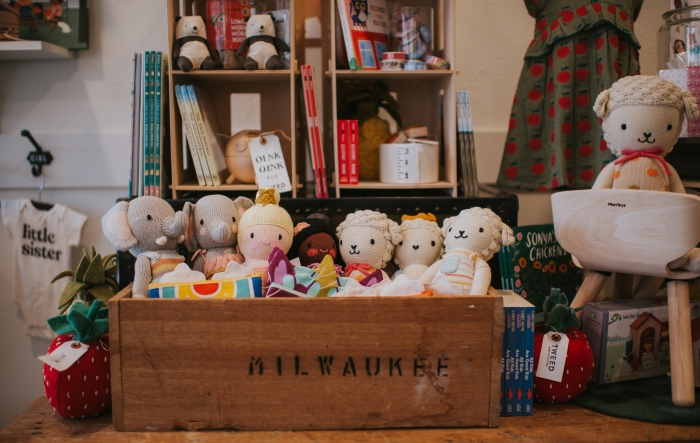 There is no shortage of fun finds for your littles at Tweed. I have found the most unique, lovely items there, which makes gift-giving a breeze.
TIP: If you prefer to shop online, you can head to their website and do delivery or curbside pick-up.
When my nephew was in town, he had to stop into this store when he walked past. An hour and a few purchases later, there wasn't a happier kid in Grand Rapids!
TIP: While there is much to choose from, Hopscotch in particular has a lot of great functional and tactile items for the young ones on your list. 
HOME
Commune – Grand Rapids
If you have someone on your list that loves unique finds for their space, make sure to stop by Commune. Coffee table books (that you didn't know you needed), dried stems, and delicious candles fill the space from top to bottom.
TIP: Go when you have the time to peruse. The shelves are full of items big and small to consider... it's like a store treasure hunt!
On the corner of Wealthy and Eastern is another stop on your home gift tour. Shop Counting House has an array of items for all areas of the home. The fireplace is usually roaring this time of year for an extra cozy shopping experience.
TIP: You can often find street parking on Wealthy, but there is also a small lot owned by the shop behind their building on Eastern.
OUTDOORSMAN/OUTDOORSWOMAN
Woosah – Grand Rapids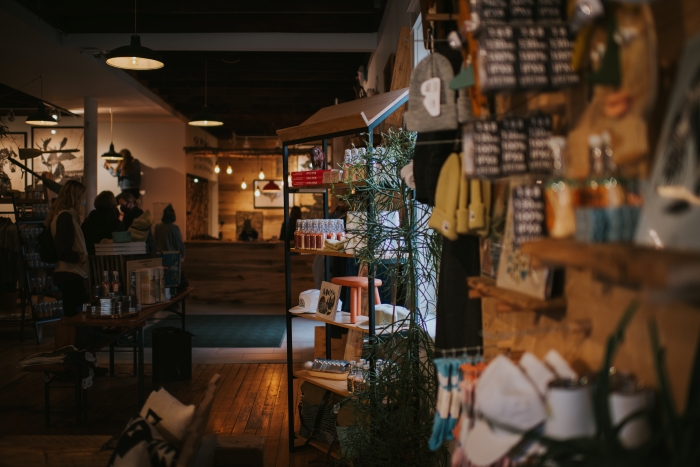 If you have an adventurer on your list, Woosah is the perfect place for you to shop. The artistry behind their clothing line is unmatched if you need a unique gift for someone special.
TIP: After you shop, grab a beverage from Outside Coffee Co., which is their coffee shop complete with domes, fireplaces, and lots of distanced seating.
With a focus on skiing, snowboarding, paddling, and hiking, Bill and Paul's is your destination for winter sports and any gear needed to participate in them. Bring on the snow!
TIP: Check out their shop services, which includes outdoor gear repair to keep your current equipment ready for adventure.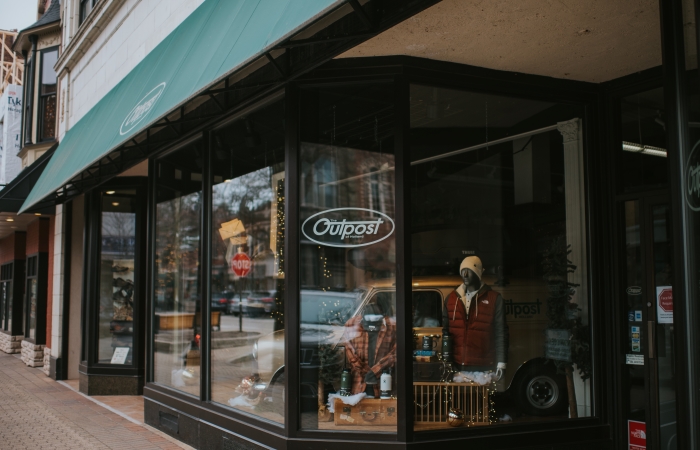 Head to The Outpost for winter clothing from your favorite outdoor brands. They have a great selection for both men and women. Winter jackets? Check. Hats and Gloves? Check.
TIP: After you have stocked up on any cold-weather gear you need, check out their expansive boot and shoe section!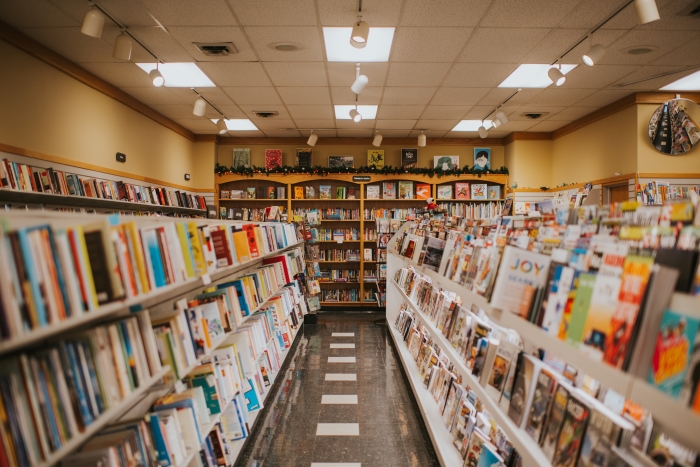 One of my favorite bookstores around is Reader's World, in Holland. They have a great kid's section and an impressive magazine collection.
TIP: If you don't see what you're looking for on the shelf, let one of their staff members know and they can order it for you!
I remember going to this sprawling bookstore as a kid each week. They host an impressive selection of books and music as well as a small cafe for shoppers.
TIP: Make sure to stop at the table right when you walk in the store. Their staff keeps a table there featuring local history from various regions around Michigan.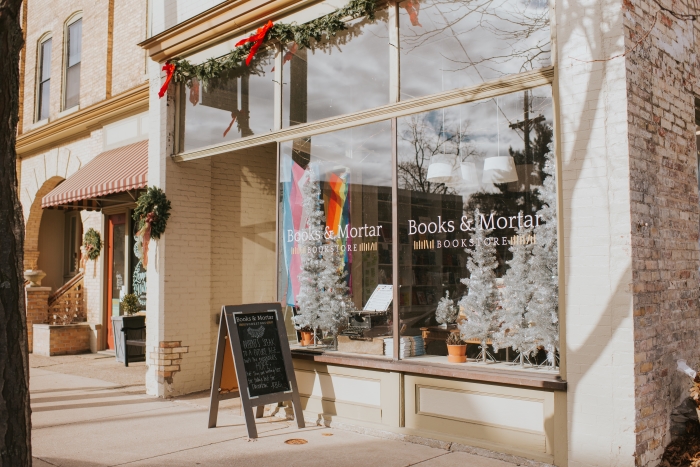 Cherry Street has become a great shopping destination, and a large part of that is thanks to this cheerful bookstore.
TIP: Make sure to check out the back of the store where they house a lovely array of children's and young adult literature.
CO-WORKER
Fox Naturals – Grand Rapids
If you're looking for small-batch, ethically sourced, and natural products, look no further. Fox Naturals provides intentional skin and body-care for all skin types. Give the gift (even if it's just to yourself) of sustainable, transparent offerings for your skin and hair.
TIP: You can shop their product lines online or visit their storefront on Wealthy Street for a more personalized experience.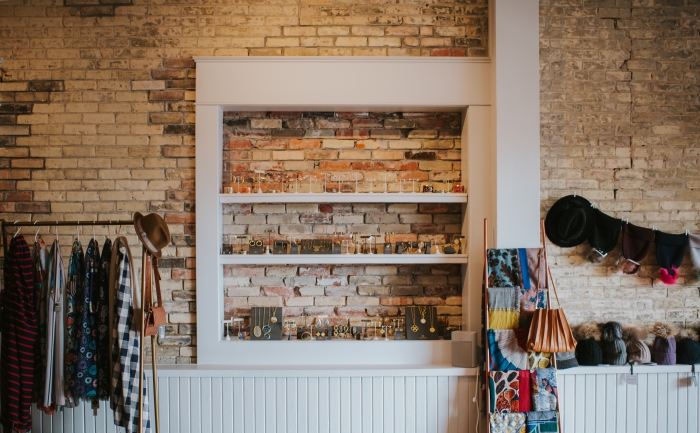 Focusing on jewelry and accessories, Iris Boutique brings the knowledge of a stylist to their product offerings. The Owner, Kathy, is a former stylist turned store owner who uses that experience to help customers find noteworthy items that express their personal style.
TIP: There's a great mix of artists represented in the store, including local makers. Make sure to ask their staff about the brands they have carefully selected.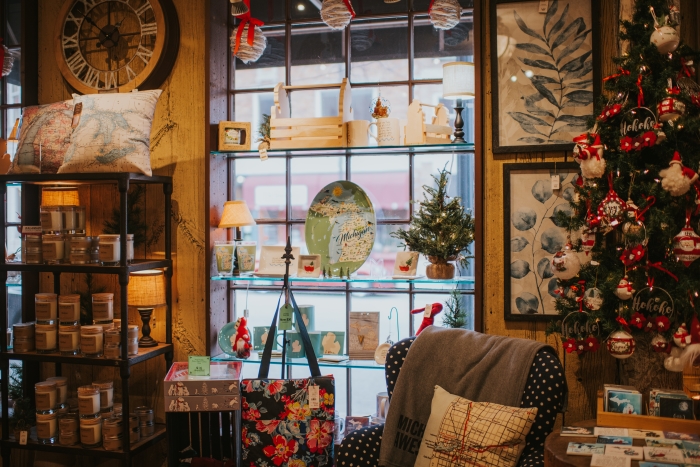 A little bit of everything in the best way is how I would describe this gem in Holland. There are endless options to choose from, including jewelry, bags, Michigan-focused products, and fun items for the home.
TIP: If you can't find a parking spot on 8th Street, there's a large parking lot behind the store.
FOODIE/BEVERAGE ENTHUSIAST
Love's Ice Cream – Grand Rapids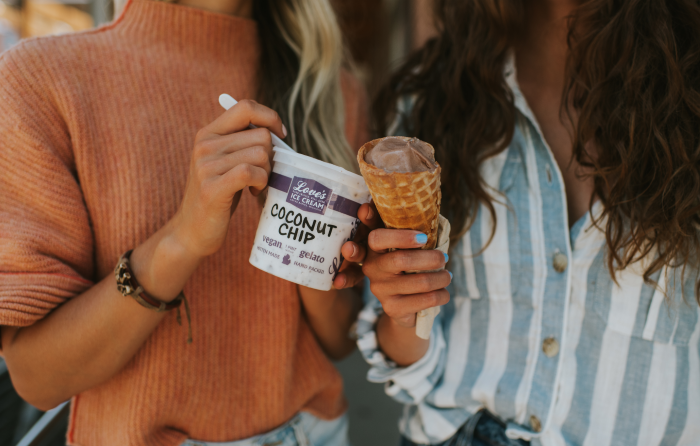 For the ice cream lover who appreciates real, hand-packed ice cream. Love's operates out of a whole flavor philosophy creating sweet treats that are intentional, local, and mindfully sourced. Give the gift that keeps on giving by joining the club. Love's offers Pint of the Month and Chocolate of the Month Clubs, which allow you to choose a pint or 4 chocolates of your choice each month for a year.
TIP: If you are trying to think of a food-related gift for someone with food sensitivities, Love's is a great option. They offer dairy-free, vegan, and low net carb options.
Reserve – Grand Rapids
One of my favorite eateries in Grand Rapids is also a great place to buy gifts! Reserve is offering various wine packages hand-selected by their Advanced Somm as well as a Wine Marketplace where you can purchase wine or bottled cocktails.
TIP: Their staff is very knowledgeable, so if you are looking for a specific item or pairing don't hesitate to reach out to them.
Luna – Grand Rapids
If you have a foodie on your list that appreciates a tasty taco or refreshing margarita, look no further than Luna. Send someone their Family Taco kit: proteins of choice, fresh corn tortillas, chips and salsa, rice and beans, and all the taco fixings. They're also selling their legendary margarita mix as the perfect add-on to your party-in-a-kit gift!
TIP: Whether you would like the meal delivered as a gift or you want to drop it off yourself, Luna has you covered! They're offering takeaway, curbside service and delivery. 
This family-owned company has been serving Grand Rapids coffee since the 80s. They pioneered roasting specialty coffees in Michigan, and their subscription service makes a great gift! Simply choose the product you would like, frequency of delivery, and wait for fresh coffee grounds right to your door.
TIP: If you need individual bags of coffee to give as gifts, there are many local stockists where you can pick up products or schedule a pick-up at Schuil's headquarters on 29th Street.
One of my favorite memberships is to the gardens. Their warm greenhouses with beautiful flowers and plants are a welcome haven in the cold winter months and beyond. They offer memberships for Students, Individuals, and Families of different sizes.
TIP: Memberships grant access to the gardens whenever you like as well as member-only events, discounts, and exclusives.
After just a couple of years of being open, Henchmen House has become a staple in Creston. This locally owned business offers Grand Rapids' first barbershop membership, which provides consistent cuts as well as discounts on products.
TIP: Henchmen also offers online booking for ease of use and allows people to gift their services if you know someone who could use a bit of pampering.
One of my favorite places to wander is the Grand Rapids Art Museum. I feel lucky to have it in our backyard since it's internationally known for its impressive collection as well as innovative design. Their membership program makes a great gift! While you get access to the museum for a year, the funding goes to ensure more events for the community, unique exhibits, and educational opportunities.
TIP: If you need an extra gift, stop into their gift shop. It hosts an eclectic mix of items for anyone on your list (or yourself)!
I hope that this store guide helps as you work through your own Christmas lists. This is just a taste of the options when it comes to shopping locally. Make sure to check out the Support Local Business page for more shopping information. Happy shopping!
About the Author
Ashley is a Marketing Consultant and Lifestyle Blogger based in Grand Rapids. When she isn't writing or snapping photos, you can find her spending time with her husband and sweet pup, cheering on her favorite sports teams, jamming to Hamilton, and soaking up everything this beautiful state has to offer. Follow along: sincerelyashley.com and @ashleywierenga.