Travel the World in Pure Michigan
  
You can find global experiences in Michigan without ever leaving the state. Picnic under a windmill straight from the Netherlands, surrounded by a Dutch garden of tulips and shops filled with wooden shoes. Sample Greek cuisine, shop a traditional Christmas market, or eat the favorite handheld meal of miners while finding your way about town via street signs written in Finnish. Explore these and more ways to travel the world without stepping foot in an airport.  
 
Holland (the Netherlands)
  
Holland was settled in 1847 by Dutch Calvinists escaping persecution in the Netherlands, and their descendants (and many others) still celebrate the city's strong Dutch heritage in architecture, food, gift items and tulips; more than six million colorful bulbs bloom each spring. This West Michigan lake town is especially fun if you go all in: learn to Klompen dance at Nelis' Dutch Village, explore the Dutch Winterfest, tour the authentic DeZwaan Windmill, and take photos amid its blooms while clip-clopping around in your newest pair of wooden shoes.
  
Tulip Time, founded in 1927, is the signature festival of the area. Visit the Hungry Dutchman Cafe one go-to spot for Dutch food specialties like Metworst, Erwtensoup and Saucijzenbroodjes. Come holiday time, the European-style Kerstmarkt is where to head for traditional food, drink, entertainment and shopping for wooden toys, pottery, pine wreaths and more.
 
Shopkeepers and restauranteurs in this friendly Pure Michigan town will be sure to greet you, but hello will more often be replaced with "Wilkommen" (German for welcome) as you sit down to a famous all-you-can-eat chicken dinner—with sides like schnitzel and sauerbraten—and are served by staff in Bavarian garb. Listen for the music of the Glockenspiel at the Bavarian Inn restaurant, a carillon all imported from Germany.
 
Book a horse-drawn carriage for the best way to explore the Bavarian architecture and charm, then head to an outing like the traditional German pretzel rolling experience. The new Bavarian Bierpass lets you sample the culture through beer, wine and spirits, and you'll find traditional Bavarian ornaments—and Christmas all year long—at Bronners Christmas Wonderland.
 
Hamtramck (Poland – and beyond)
Start with a meal at Polonia, if only because the restaurant's menu includes a Polish short dictionary so you can pick up the authentic ways to say please, cheers and kiss me while ordering your traditional dumplings or crepes. Srodek's Campau Quality Sausage, family owned since 1981, is the go-to spot for Polish-style sausage and pierogis too!
 
There's shopping too, at spots like the Polish Art Center, which shares space with the Hamtramck Historical Museum that celebrates the city's rich history and culture and lets you purchase Polish gifts. More than 40 percent of this city is foreign born, making it the most diverse international city in Michigan. Polish immigrants flocked here in the early 1900s, infusing the city with its heritage; today's many festivals also celebrate the additional population from Bangledish, Yemen and southeastern Europe.
 
Dearborn (the Middle East)
  
The stated goal of the Arab American National Museum is to offer what a trip to the Middle East might, so prepare for immersion with meaning. Throughout, exhibits remind visitors of the Arab world's contributions to math, science, religion, architecture, culture and more while also introducing famous Arab-Americans like Helen Thomas (her typewriter's even on display), Casey Kasem, George Mitchell and Donna Shalala.
 
Tasting the culture is easily done across the city. Don't miss famed Al Ameer (featured in an episode of Anthony Bourdain's "No Reservations"),  where you'll want the sampler plate of Lebanese and Middle Eastern favorites like kabobs, hummus and more—because it might be too hard to choose! Honey-soaked pistachio delicacies from Shatila, famed through the country for its Middle Eastern influenced sweets, make the perfect dessert.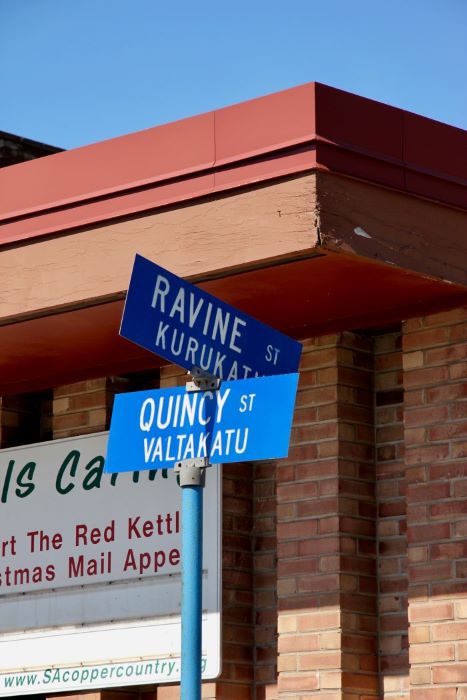 During the 19th-century copper boom, mining companies recruited Finnish laborers, many of whom settled in Hancock. It remains a center for Finnish culture, which becomes obvious when you might be told to find something on Front Street or Etukatu (also written on the street signs that include both English and Finnish).
 
The Finnish American Heritage Center at Finlandia University is open to the public and features an art gallery, book and gift shop and special events, and traditional Finnish specialties including the pasty make up the menus of the Suomi Home Bakery and Kaleva Cafe. A side trip to Quincy Mine takes you back to the center of the lifestyle that drew Finns here in the first place as you make the trip down, 360 feet below the surface.
 
Iron mining brought many Italian immigrants to this mining town in the 1800s, when houses with basement wine presses sprung up near mines. You can "tour Italy" today by playing bocce in the park's many courts, visiting Italian businesses or attending the annual Italian Fest.
 
It's worth the trek for the food alone. Pick from restaurants like Romagnoli's for menu items like Nona's favorite homemade gnocchi topped with parmesan and Italian sausage or meatballs. Crispigna's Market sells many Italian food specialties, and it's worth a hunt for the cudighi, an Italian-inspired sausage indigenous to the Iron Mountain area.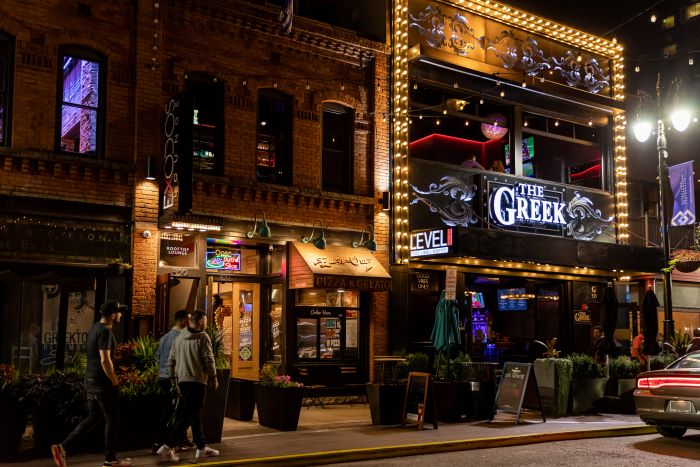 This section of Detroit feels like partying in Greece! Bars and restaurants stay open late, and there's continual action at the lively Greektown Casino. Twinkly lights stretch across streets on which you'll catch the wafting scents of Greek cuisine before even entering popular restaurants like Pegasus Taverna for spinach pie, traditional lemon rice soup, moussaka and lamb—or saganaki, if only to get to shout "Opa!" when the flame rises dramatically. From here, the Detroit People Mover can transport you to other Detroit attractions right nearby.
 
Detroit (European Christmas Markets)
 
A bit of the 700-year history of Christmas markets in Europe has made its way to various spots around Michigan. Detroit's versions are centered in the heart of Cadillac Square and Campus Martius Park. Cadillac Square boasts 20 vendors centered around the Cadillac Lodge with comfy couches, fireplaces, games and warm beverages. For the perfect diversion, you can skate the rink at Campus Martius Park under the holiday lights of a massive spruce. Or make Christmas market shopping your theme for a road trip around the state by checking out this guide to them all.
 
Create your own travel itinerary with these cultural destinations around the state and mark off locations as you go! Don't forget to explore the rest of what Pure Michigan has to offer along the way.
---