Three Cheers for Michigan's Cherries
The season may be fleeting, but their presence is enduring. Discover just a few ways to experience Michigan's favorite stone fruit.
Michigan has a long history with cherries of all kinds. The state produces 70% of the nation's tart cherries, which you'll often find in baked goods, smoothies and other tasty treats. If you're looking for a juicy snack, seasonal sweet cherries are a favorite summer fruit.
Northern Michigan's prime soils, moderate temperatures and rolling hills offer the right conditions for cherry orchards. Between areas like Antrim, Grand Traverse and Leelanau counties, you'll find sweet cherry varieties such as Emperor Francis and Napoleon, and tart cherries are dominated by the Montmorency variety.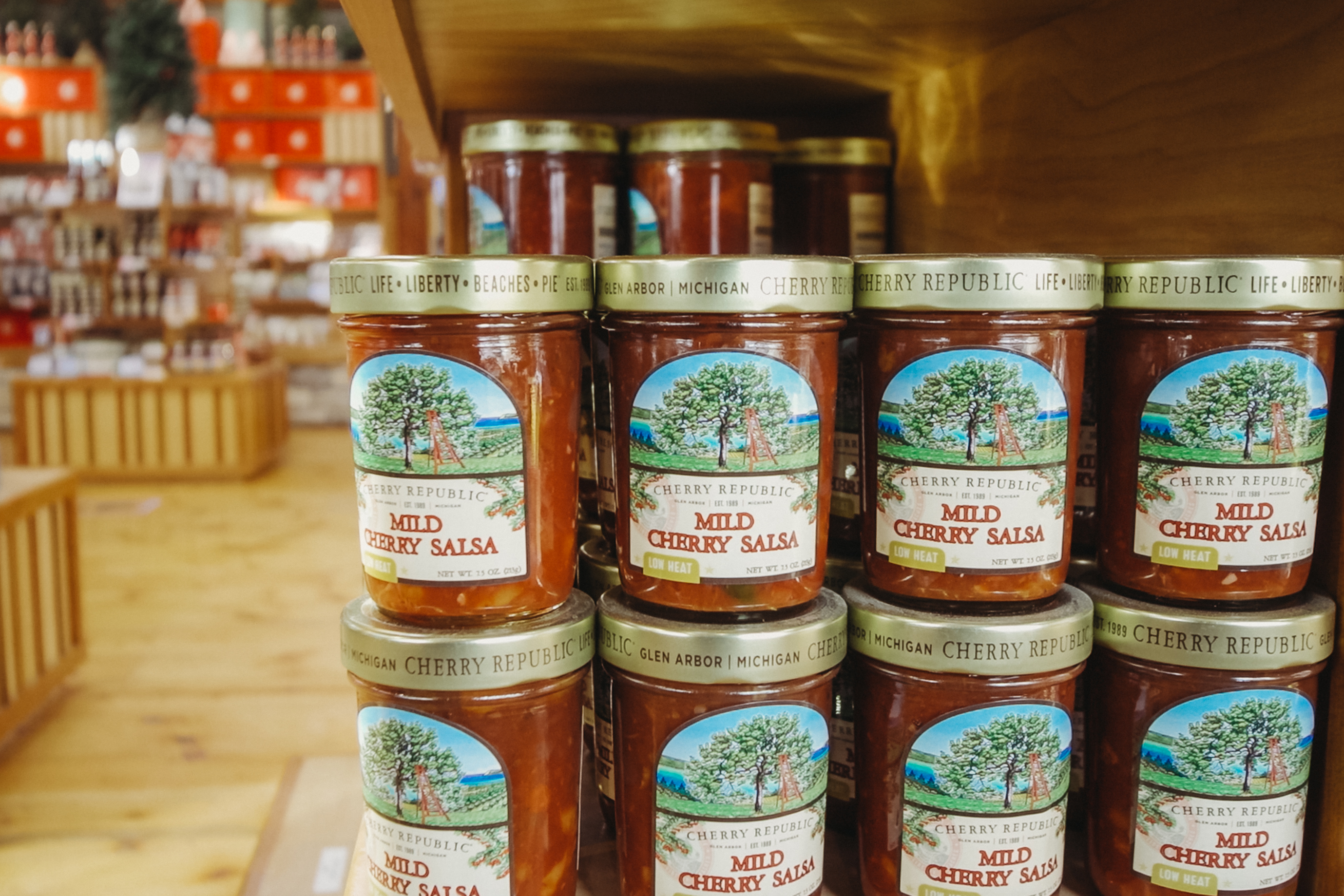 Get your fruit fix any time of year by visiting Cherry Republic in Glen Arbor or its outposts in Traverse City, Ann Arbor, Charlevoix, Frankenmuth and Holland (or shop online!). At the headquarters of all things cherry, you can find spicy cherry barbecue sauce, a huge variety of jams and preserves, cherry-flavored candies, cherry and chocolate chunk cookies and much more.
Michigan's ideal growing conditions have also led to a vibrant wine culture, which is often overlooked. In fact, there are five certified American Viticulture Areas across the state with unique glacial soils that grow distinctive grapes. So naturally, locals endeavored to transform cherries into wine. From Chateau Chantal's Bubbly Cherry to Traverse Bay Winery's Cherry Riesling, there are plenty of ways to enjoy a glass of truly fruit-forward wine.
Not to be outdone, Michigan's farm distilleries grow their own grains and incorporate other local ingredients into their specialty batches and other unique products. Motor City Gas Whiskey Distillery outside of Detroit is an organic farm-distillery that grows a portion of their ancient heirloom grains for whiskey and bourbon production; and they soak seasonal cherries in rye whiskey to serve in bespoke drinks. Iron Fish Distillery in Thompsonville serves up Michigan-made cocktail cherries and has created its own Cherry Whiskey Rita cocktail (recipe below).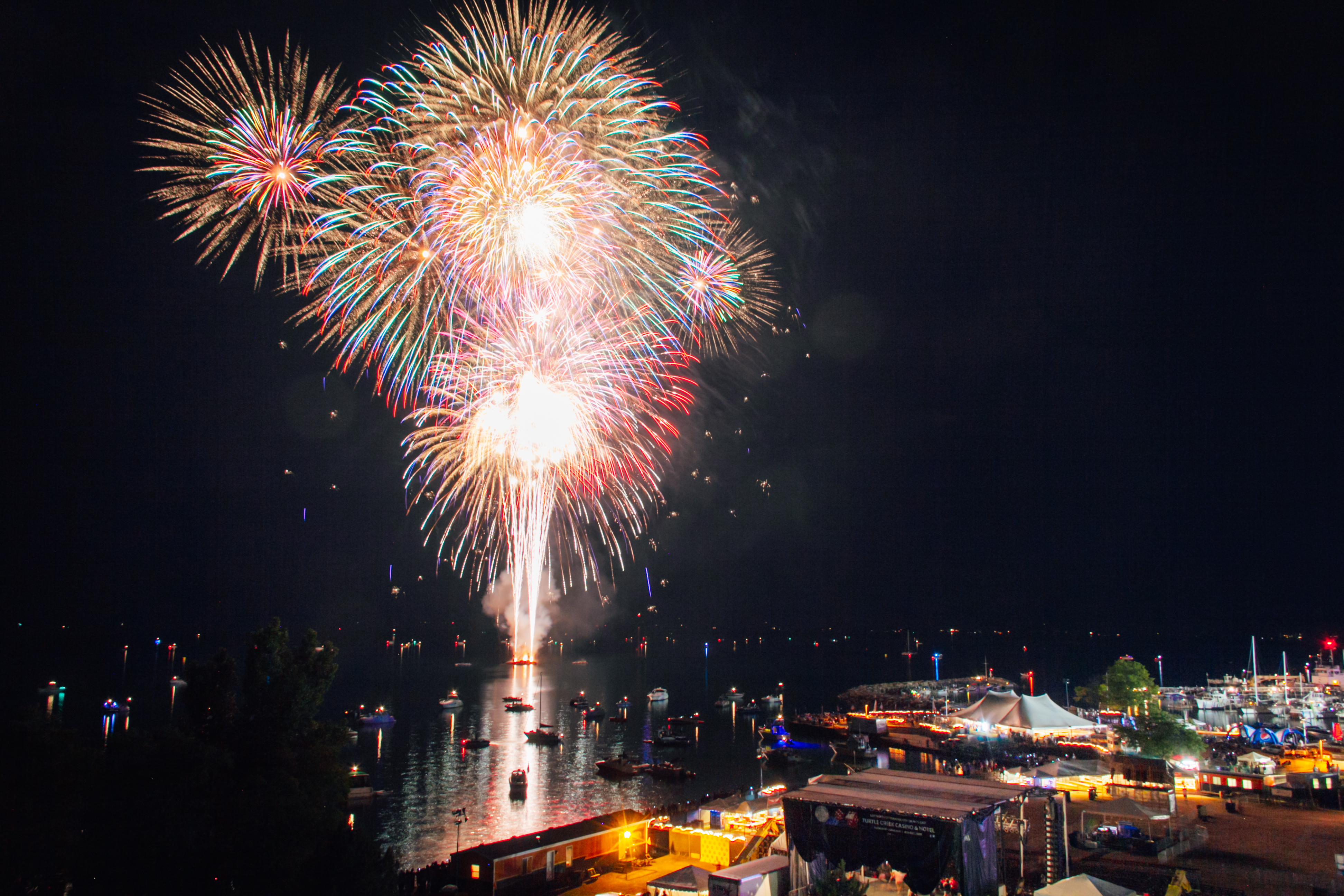 Michigan's own Traverse City is known as the Cherry Capital of the World. This summer enjoy eight nights of activities and entertainment at the annual National Cherry Festival. This event goes back to around 1910 when local growers began a "blessing of the blossoms," and it continued to grow with the first Cherry Queen crowning in 1925. Watch the parade march by, listen to live music and attend a garden party at The Botanic Garden at Historic Barns Park. You'll find all sorts of cherry sweets, like Moomer's Cherry Traffic Jam ice cream and Grand Traverse cherry pies, along with other regional favorites like Gibby's French fries and fried elephant ears dusted with cinnamon and sugar.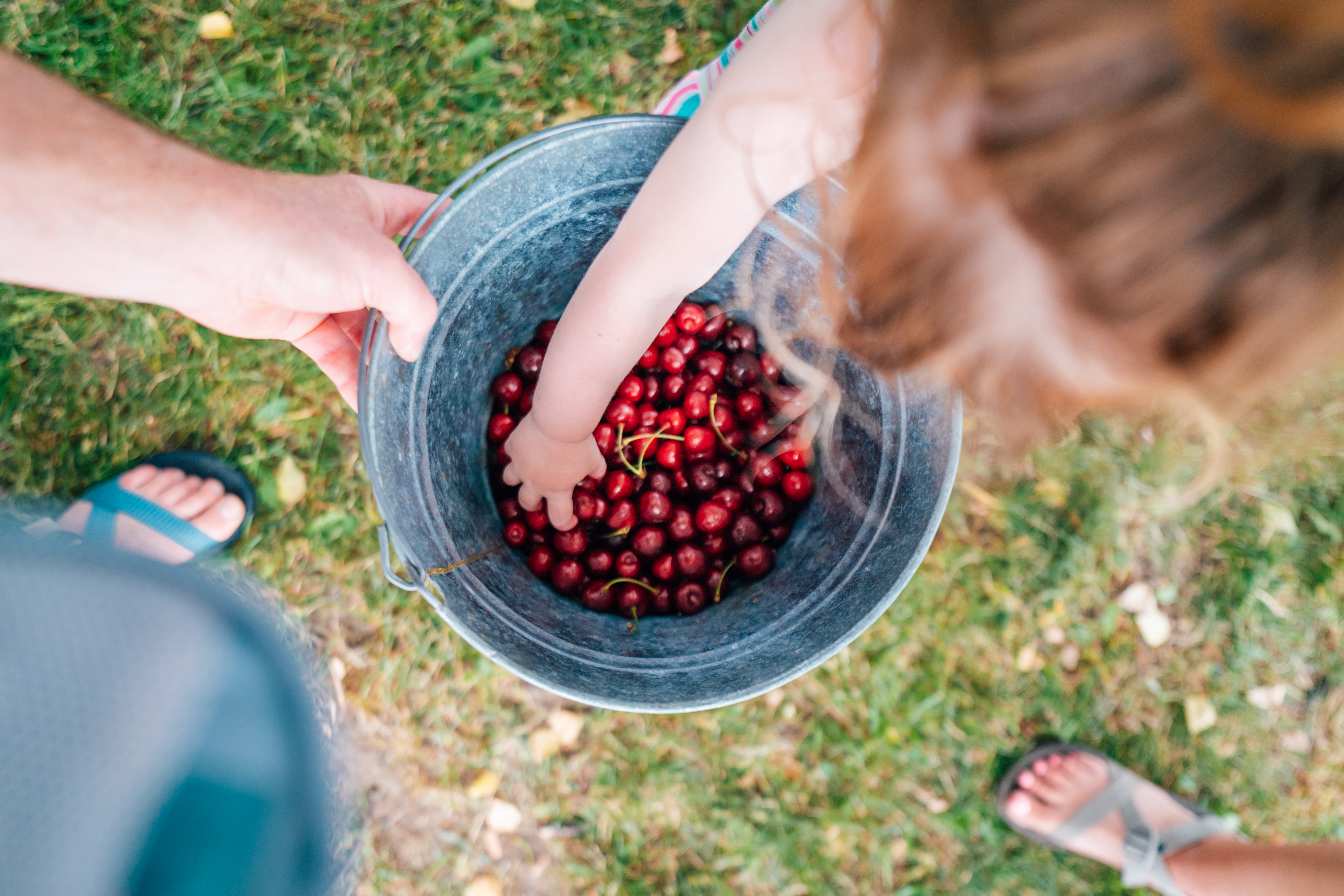 During sweet cherry season you can pick your own from local orchards or head to the farmers market to grab a few pints. Look for fruits that are deep purple in color (they're sometimes called black cherries). Don't worry – if you get there too early you can gather strawberries, and if you arrive too late, apple season is just around the corner!
1 oz Copper Queen Bourbon
1 oz Iron Fish cherry bounce
½ Iron Fish bitter orange liqueur
¾ fresh lime juice
¾ King Orchard's cherry concentrate
¼ oz cherry-infused White Whiskey
Directions:
Pour the ingredients into a shaker.
Add ice and shake, then double strain over ice.
Serve in a coupe glass with a lime wedge or dehydrated lime garnish.