Tips for First-Time Golfers in Michigan
If you've ever wanted to try golf for the first time, Michigan is the perfect place to begin. Guest writer Jada Paisley, Executive Director of the Michigan Golf Course Association, shares her tips about how to get started. 
The Great Lakes State has the highest number of public golf courses in the country, all set against natural beauty ranging from coastal vistas to towering, colorful forests. With 650+ public courses available, odds are high that there is a golf course near where you are traveling. 
I am fortunate enough to work for an industry I am passionate about in beautiful Pure Michigan. But here is a true confession… I am not a scratch golfer. In fact, even though I know how welcoming our golf courses are to newcomers, up until just a few months ago I would become very nervous when invited to golf. In 2020 and 2021 golf has experienced a resurgence and rest assured, you will not be the only new golfer on the course.
If you're ready to take the first step or maybe you already have, here are some tips for how you can get started on your golf journey on one of Michigan's beautiful courses.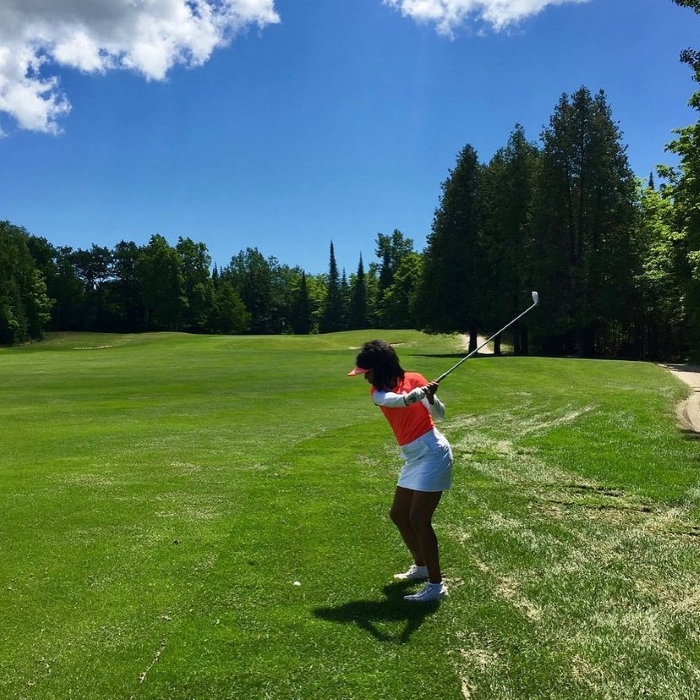 Why You Should Try Golfing
It's FUN! Grab some of your friends and family and enjoy outside together. Discover the euphoria of the one shot that brings you back. Golf 18 or 9 holes, or try a 3- and 6-hole course if you are crunched for time. Keep score, don't keep score—you get the idea. 
Everyone can join in. Golf is one of the few multi-generational sports a family can enjoy together. When my family golfs, there are as young as nine-year-olds up to adults, with a few teenagers sprinkled in. 
It's relaxing. When I golf, I clear out a lot of the clutter and truly decompress.
You connect with others. Whether you are asked to golf for a personal or professional reason, whoever you are golfing with you will know the person better than when you started. 
 How to Get Started
Take stress-free lessons. Find a course near your destination and see if they have a clinic or lessons you can take. Many courses have clinics for women, beginners, children or clinics for that next level. 
Practice on your own. A lot of courses have outdoor practice areas where you can gather and enjoy food and beverage. Why not try a meal at a course before you go golfing the first time? You can ask questions, get to know the staff, and become more comfortable with your surroundings.
Rent the essentials. Don't have your own set of golf clubs? Most courses have golf clubs available to rent.  Ask the course what's appropriate to wear, but oftentimes it's what you have in your closet and a pair of tennis shoes.
Plan ahead. When my family golfed recently, I called ahead of time and let them know half of us were beginner golfers. The course placed us where it was most comfortable for us and for them.
If you're ready to tee off in Michigan, visit michigan.org/golfing. Learn more about golf rules and etiquette for beginners here.
About the Author: Jada Paisley is the Executive Director of the Michigan Golf Course Association that represents owners and operators of golf courses in Michigan. She is returning to the game after 20 years and loving it.  One of her favorite catchphrases is "Everyone is a golfer…they just don't know it yet."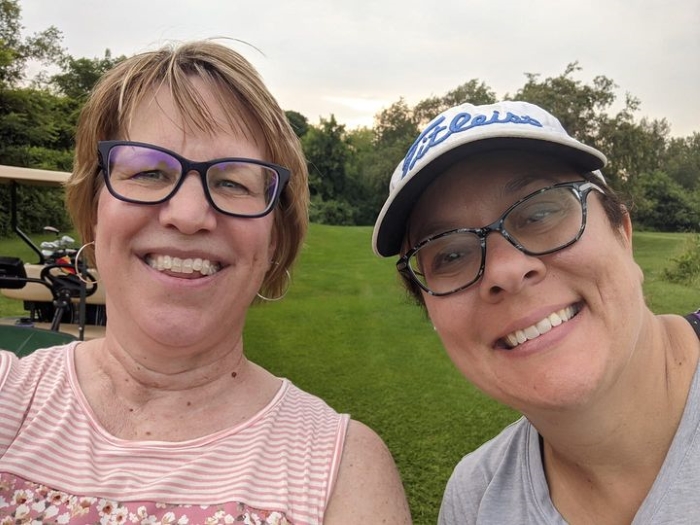 ---