Amazing Michigan Trails for Hiking, Biking and More
Find out why Michigan is known as "The Trails State" as you navigate winding forest paths, splash through cool waterways—maybe even catch some air! Today, we're exploring some of Pure Michigan's best and most diverse trail systems that you can really sink your sneaker, tire, paddle and hoof into!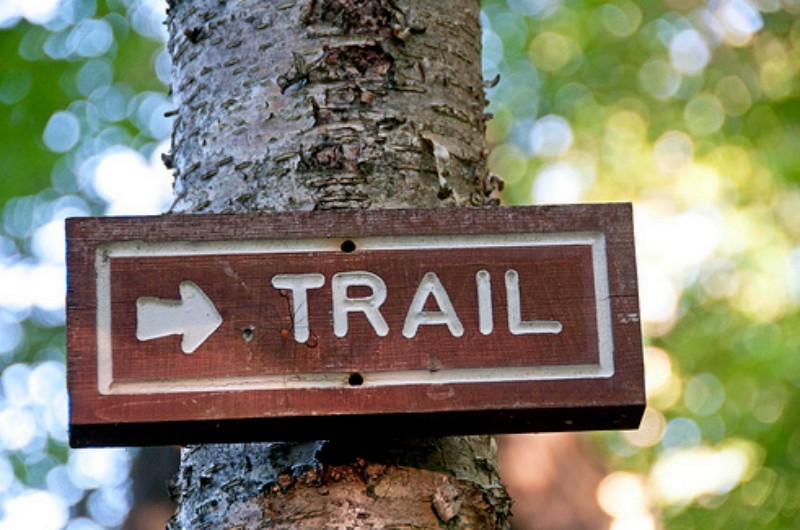 Iron Belle Trail is famous for being the longest designated state trail in the nation, with a whopping 1,273 mile hiking route and 791 mile biking route! With two trails for biking or hiking, you get to enjoy the best of Pure Michigan as you make your way between Belle Isle Park in Detroit and Ironwood in the Upper Peninsula. Choose to hike the trail route and you'll explore a large portion of the existing North Country National Scenic Trail. Choose to bike the trail route and you'll utilize existing multi-use trails that follows US-2, a designated national bicycling route in the Upper Peninsula. Both routes allow you to enjoy fantastic views of Michigan wildlife and nature as you pass through forests, waterways and visit charming towns.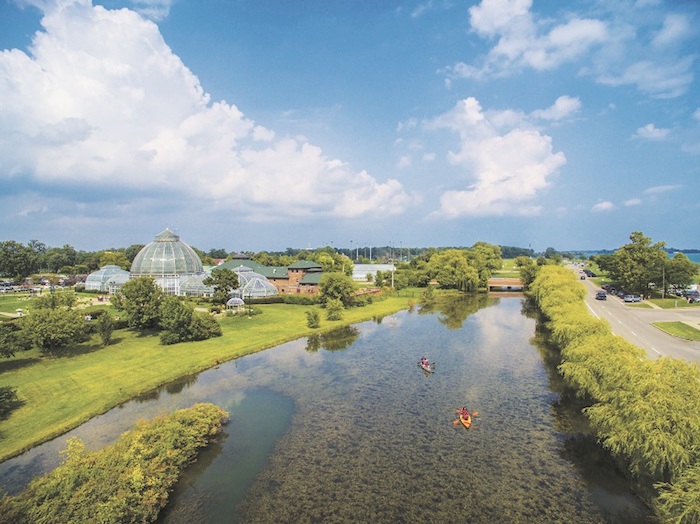 Biking
Hiking
Paddling
Cross-Country Skiing
Snowshoeing
Wheelchair Accessible
Belle Isle Park in Detroit is Michigan's 102nd State Park and a true Pure Michigan gem! This 982 acre island park, rich with history and natural beauty, is situated on the Detroit River between the United States and Canada. Home to a variety of attractions, including an aquarium, conservatory, and the James Scott Memorial Fountain, this park provides a wide assortment of educational and recreational opportunities. For trail enthusiasts, we recommend biking or hiking along the 6 mile, multi-use paved loop around the perimeter of the park. You can even rent a canoe or kayak and paddle around the island to get the full Belle Isle experience!
 
Biking
Hiking
Horseback Riding
Cross-Country Skiing
Wheelchair Accessible
The Pere Marquette Rail-Trail runs for 30 miles on smooth asphalt between Midland and Clare, and traces the Flint and Pere Marquette Railroad's segment that opened in 1870. Travelers along the trail can enjoy forests, parks, bridges, and historical sites. They say there's no rest for the weary, but that's not true for those who travel along the Pere Marquette Rail-Trail! Small towns dot the route and provide ample opportunities for a rest and a chat with the locals.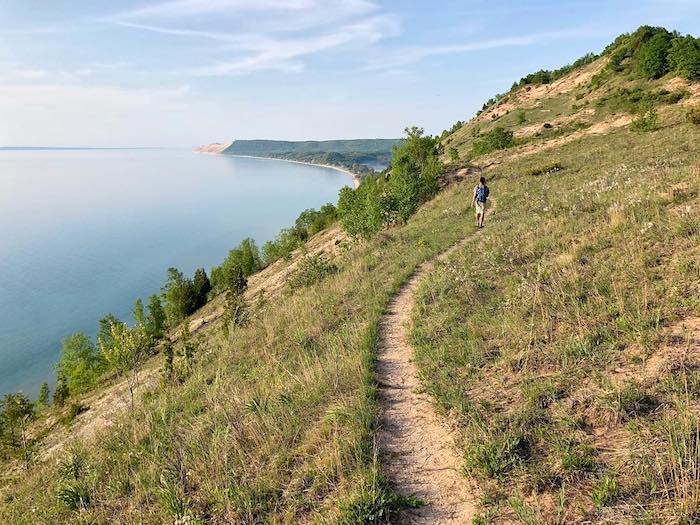 Biking
Hiking
Cross-Country Skiing
Wheelchair Accessible
The Sleeping Bear Heritage Trail winds for 27 miles through the stunning Sleeping Bear Dunes National Lakeshore, named by Good Morning America as "The Most Beautiful Place in America" in 2011. The trail is partially built on what once was a narrow-gauge railroad that transported lumber from a sawmill on Glen Lake to Glen Haven on Sleeping Bear Bay. But one of the most exciting features of the trail is the 260 foot Dune Climb, a popular climbing point, that provides stunning views of Glen Lake below! The climb can be a challenge, with a 20 degree angle on loose white sand, but the payoff is worth it as you walk, run or even roll back to the bottom. Or continue onto Lake Michigan, just another 1.5 miles away.
 
Mackinac Island Trail Network - Mackinac Island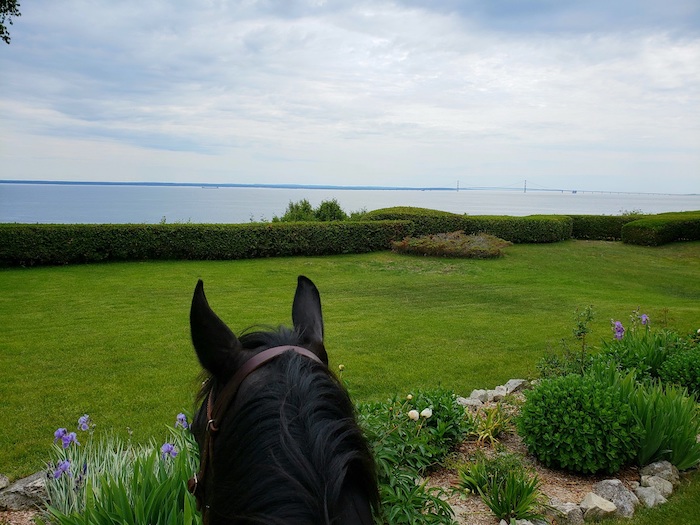 Biking
Hiking
Horseback Riding
Paddling
Cross-Country Skiing
Wheelchair Accessible
Mackinac Island truly is a trails enthusiast's paradise! Although small—less than four square miles—the island offers an abundance of trail opportunities. With more than 80 percent of the land protected in a state park, hikers and bikers alike will find dozens of scenic trails through dense boreal forests in the island's interior. Don't forget that the island is famous for being "motorless", so if you're an equestrian, the island's trails are perfect for you too! No less beautiful are the island's coastal trails! Paddle your way around the Mackinac's waterways, enjoying amazing views of Lake Huron and natural limestone bluffs.
 
Biking
Hiking
Horseback Riding
Snowmobiling
The rugged State Line Trail is Michigan's longest and reddest rail-trail. Iron in the soil gives the trail its unique reddish hue. Marvel at incredible river vistas, as you pass over 50 bridges on the trail! Bird watchers, keep your eyes on the sky as eagle and osprey sightings have been noted, particularly between Iron River and Stager. Wander through winding forests made of aspen, birch, maple, beech and hemlock. This trail is great for mountain bikes, but we don't recommend it for bikes with narrow tires.
 
ATV
Biking
Hiking
Horseback Riding
Cross-Country Skiing
Snowmobiling
Following the former Manistique and Lake Superior Railroad route, the Haywire Trail is Michigan's first rail-trail. Primarily used by ATV riders in summer and snowmobilers in winter, the multi-use pathway is also open to mountain biking, hiking and horse riding. The trail runs through lush green forests from M-94 south of Shingleton to Manistique. Travelers will find a multitude of trail surfaces from gravel, dirt and sand, as well as ballast which might make it difficult for bikers and horses in some spots.
 
Want to find even more amazing Pure Michigan trails? Download this handy Michigan trails map!