9 Awesome Ann Arbor Activities for Autumn
In Ann Arbor, fall is a time for beautiful fall foliage, football, historic orchards and autumnal dining.

To help you plan the perfect fun-filled fall weekend or getaway, here are some not-to-be-missed Ann Arbor activities and attractions, including cider mills, scenic routes, coffee houses and more!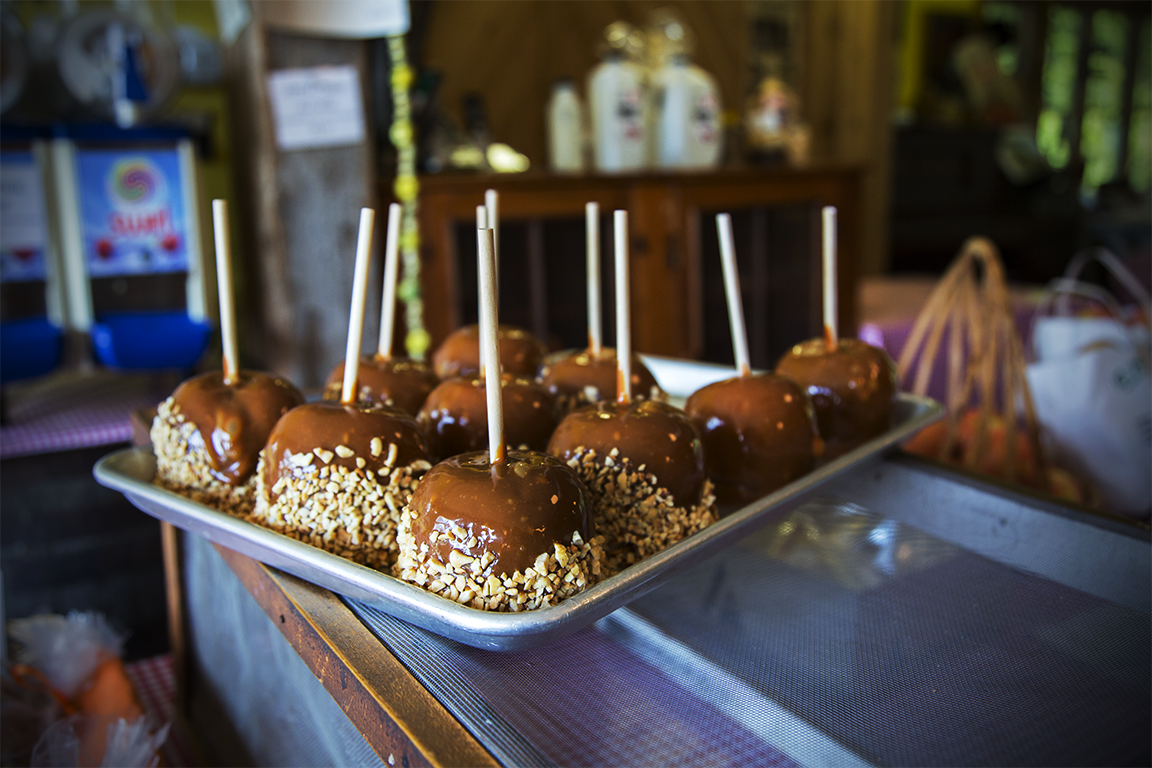 Get a taste of history at the Dexter Cider Mill. Using an over one-hundred-year-old oak rack press, Dexter Cider Mill claims to be the oldest continuously operating cider mill in Michigan. In addition to their delicious cider, made with locally grown apples, Dexter Cider Mill offers all things "apple" inside their store. From caramel apples, apple nut bread, and apple turnovers, ample apple treats can be found at Dexter Cider Mill.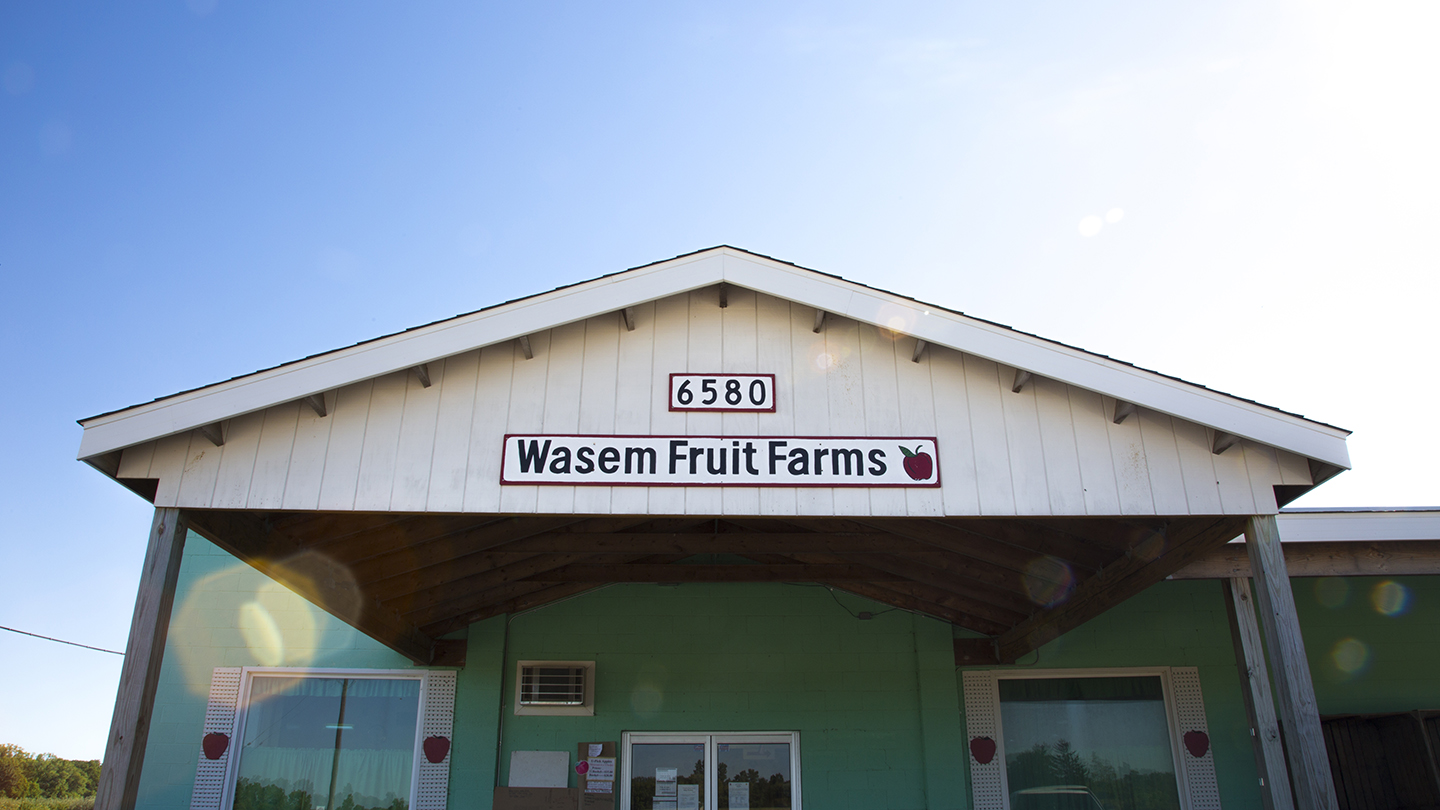 A family-owned treasure in Milan, Michigan, Wasem Fruit Farm produces some of the most delicious fruit the area has to offer. The farm prides themselves on u-pick pumpkins and apples, but you can also find Wasem's at the Ann Arbor Farmers Market. Each week they bring a bounty of seasonal fruits such as black currants, gooseberries, peaches, plums, pears and fall raspberries.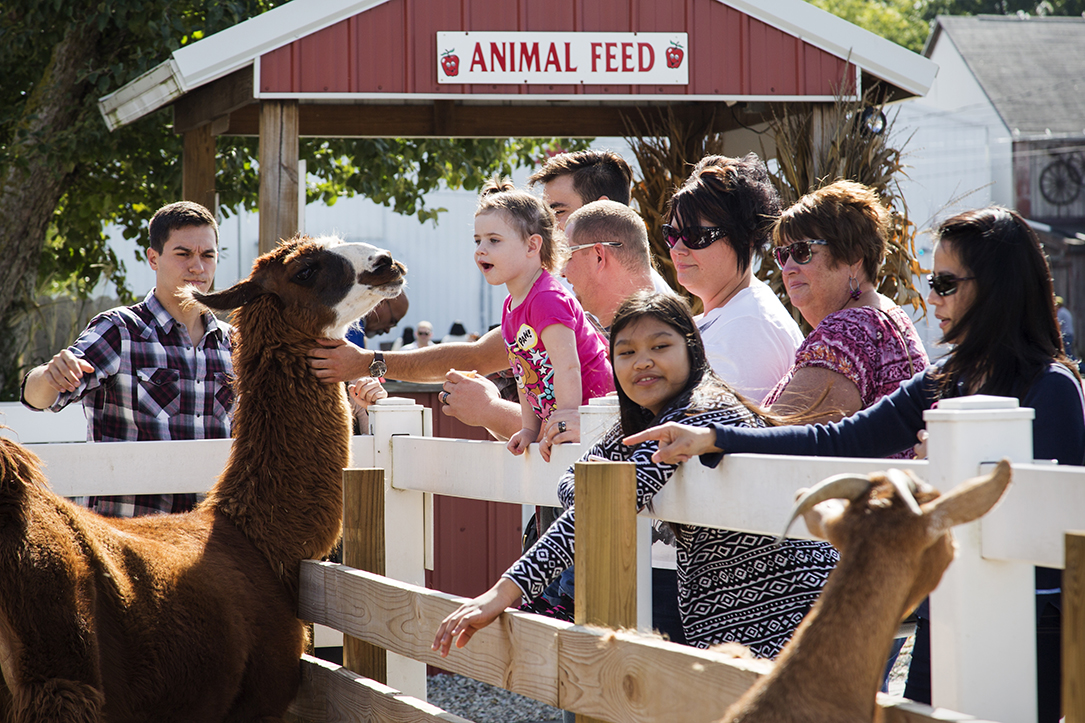 There is so much to see and do at Wiard's Orchards. Try not to get too distracted by the adorable goats and llamas, because you need extra time for the apple cannon, corn maze, u-pick apples and so much more! Founded in 1837, this historic destination is home to fall fun in the Ann Arbor area! Climb aboard for hayrides or brave through the haunted "Night Terrors" thrill park. And before you leave, swing by the Country Store for donuts, jams, jellies and other sweet treats.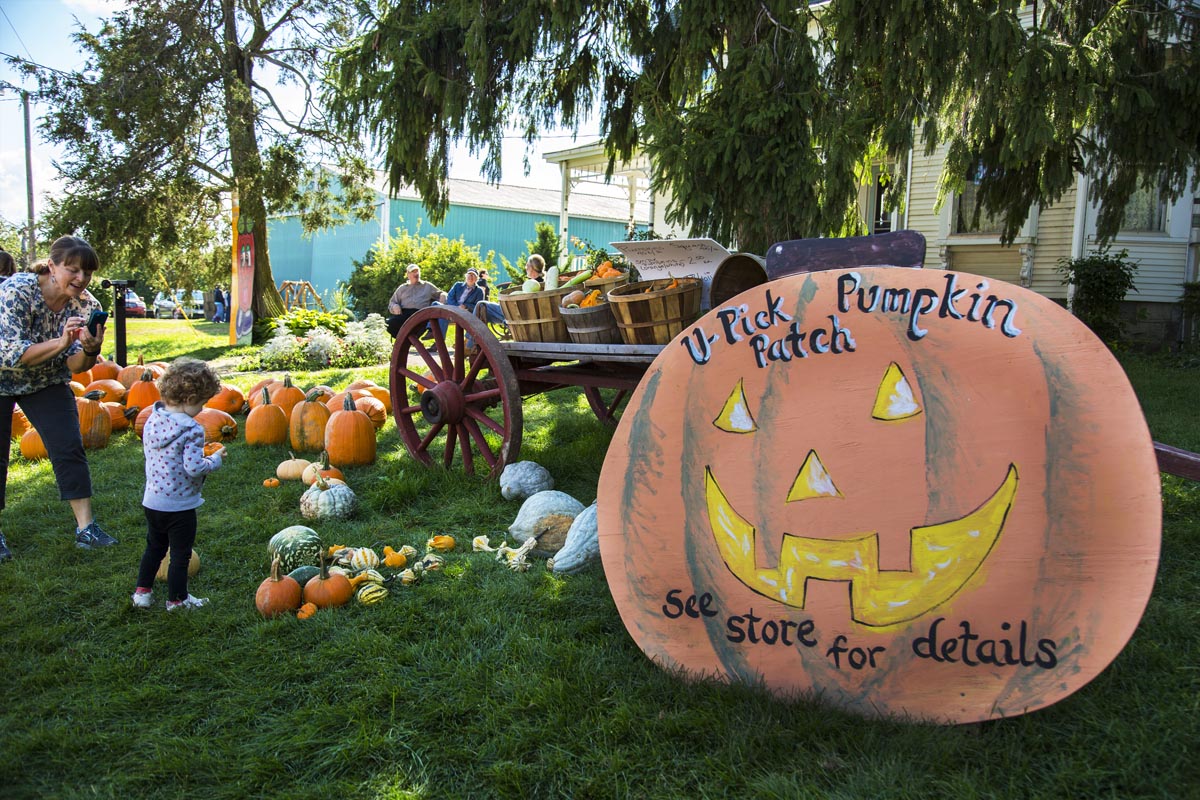 Take a 30-minute drive west of Ann Arbor to the rolling hills of Manchester, home to Alber Orchard and Cider Mill. Get lost in the seven-acre corn maze, hop aboard a tractor-drawn hayride and find pumpkins to carve and apples to eat. Marvel at the 1877 cider press and hang out with the animals before biting into an heirloom apple. Alber Orchard is also an amazing venue for an autumn-themed wedding with the expansive orchards and serene surroundings.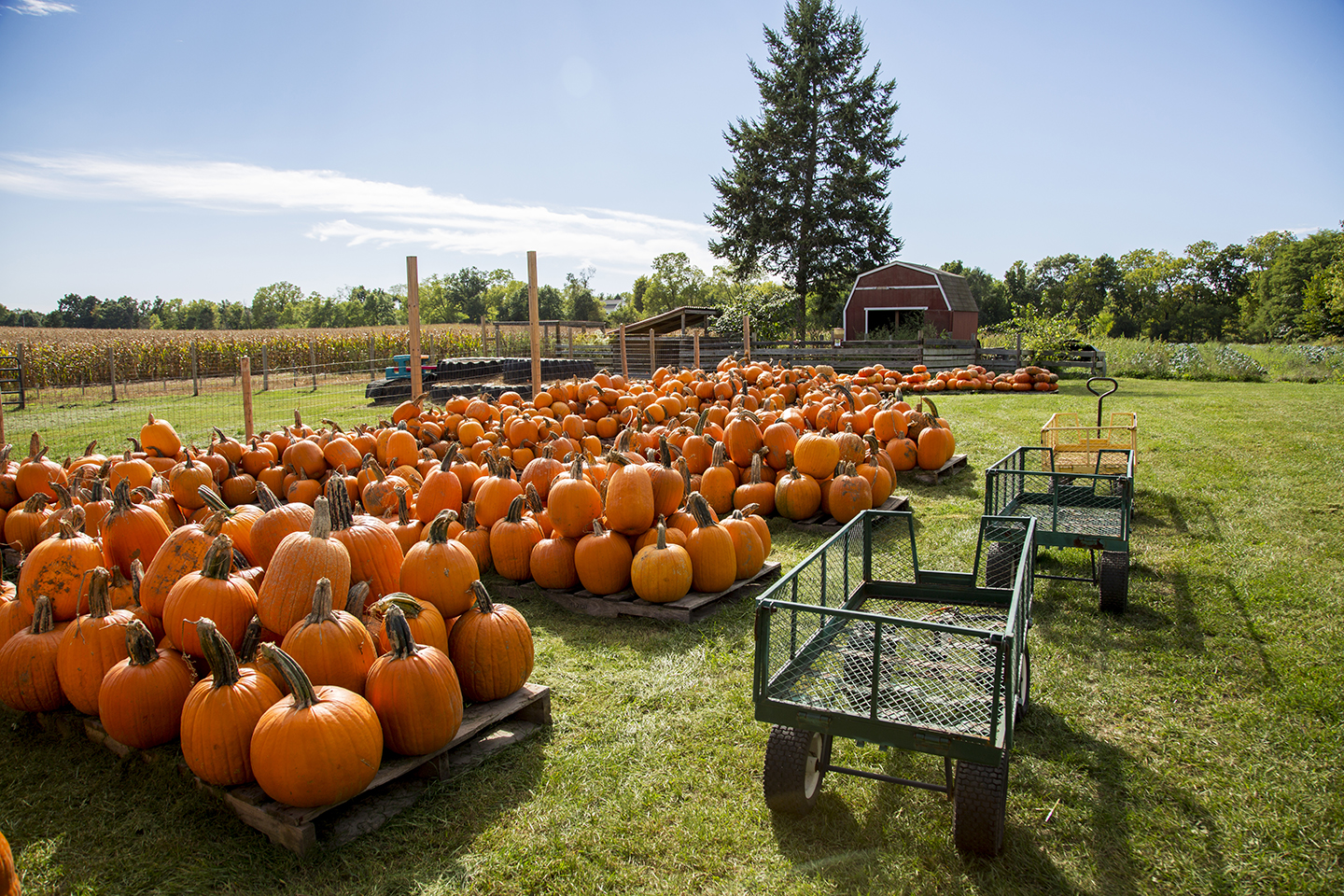 Currently operated by the fifth and sixth generation of the Fusilier family, this 220-acre autumnal destination is fun for all ages with an expansive corn maze and the opportunity to feed gigantic cows. Fusilier Farms offers a wide range of delicious produce like apples, eggplant, squash, green beans, pumpkins and more. Fusilier is active in several farmers markets including Detroit's Eastern Market. They also have two stores and a Community Supported Agriculture program.
The fall season brings a new coffee menu to Joe & Rosie Coffee and Tea, a quaint locally-owned coffee shop in nearby Dexter. Try a traditional Pumpkin Spice Latte or get adventurous with a Caramel Apple Pie Cider. Other seasonal options include the Cinnamon Roll Latte, the Salted Caramel Mocha, and the Dirty Chai Latte.
One of downtown Ann Arbor's newest hotspots, Avalon Café & Kitchen, has new desserts that are sure to warm your soul and satisfy your sweet tooth. The Pecan Brown Butter Blondie is scrumptious when served with honeycomb ice cream, and Avalon's Dark Chocolate Bread Pudding comes with house-made espresso whipped cream. These treats are truly decadent!
8. Autumn Leaf-Peeping in Ann Arbor, Dexter, and Ypsilanti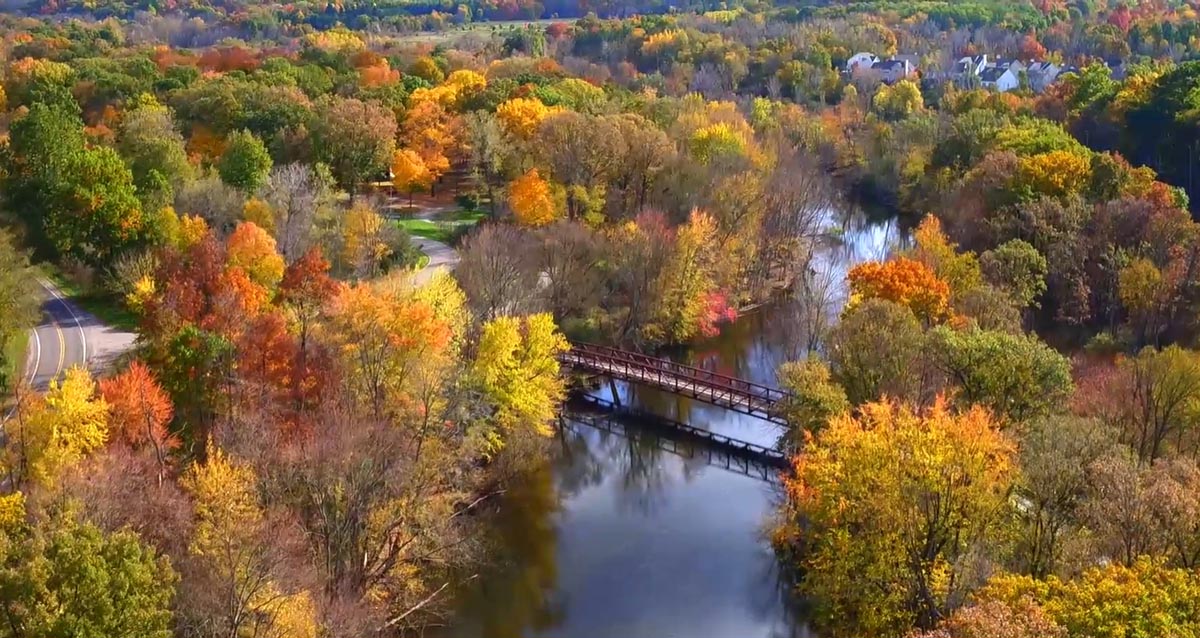 For visitors on the hunt for the most stunning fall colors, Ann Arbor has plenty of spots to see nature's arboreal fireworks show. Our nickname is "Tree Town", after all! A jaunt down Huron River Drive between Ann Arbor and Dexter is a well-known trek to see the autumn colors, juxtaposed with the scenic Huron River. Right in the heart of downtown, visitors love Nichols Arboretum, which highlights the fall colors right on the campus of the University of Michigan. If you're heading east of Ann Arbor, you might consider a stop in Ypsilanti to wander through Riverside Park to view the changing leaves.
9. Beer for All Seasons… Especially Fall!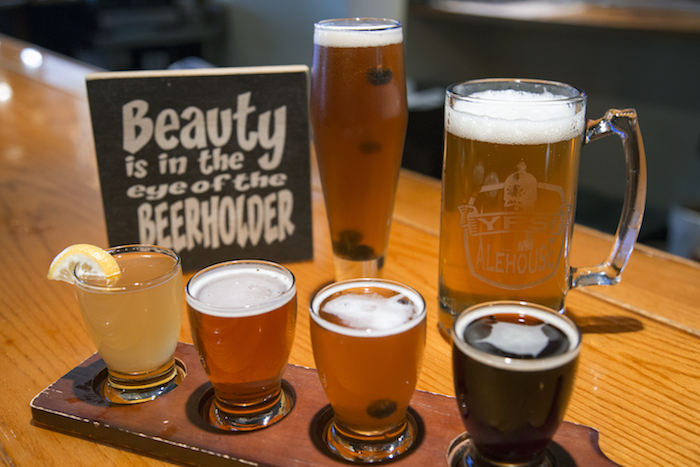 There are certainly ales, lagers, stouts and sours galore in the Ann Arbor area that are sure to satisfy beer-drinkers year-round. But as the temperatures cool down and the leaves begin to fall, several Ann Arbor brewpubs offer extra special beers. Take the Big House Brown from Wolverine State Brewing Company, which gives homage to the University of Michigan's legendary stadium, filled with fans from August through November. The Barista Coffee Lager, also from Wolverine State Brewing Company, uses locally roasted coffee from Ann Arbor's RoosRoast, that hearkens to chillier mornings and back-to-school sentiments. The Blue Tractor BBQ & Brewery in Ann Arbor boasts the "Hands Off My Goat" Oatmeal Stout, which is the perfect brew for autumn. For spooky brews, just in time for Halloween, check out Arbor Brewing Company's Violin Monster and Ypsi Alehouse's Scary Pumpkin.