Cool Destinations for Curling in Michigan
You can watch—and better yet, participate in—the Olympic sport of curling across Pure Michigan. The sport has gone mainstream enough that at least a dozen clubs with curling sheets offer "Learn to Curl" lessons for beginners, one in an alley alongside a microbrewery at which the staff gives the lessons.
 
Here are some places at which would-be curlers of any age can master the basics of sliding rocks across a curling sheet toward the house—a circular target marked on the ice—or put their pro moves into action. Easiest to master is the traditional art of broomstacking, ie: storing the equipment to head out post-workout, for some social fun.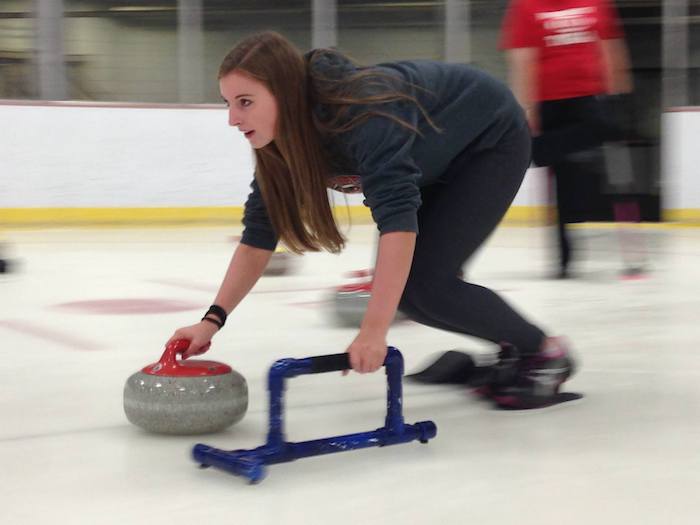 At Stormcloud Brewing Company in the Lake Michigan beach town of Frankfort, pub staff instructs guests for $10 an hour for drop-in lessons and invites anyone to join the Stormcloud League if interested and available. The Curling Sheet is set up outdoors each winter alongside the downtown pub, limiting lessons to January and February. Private lessons are offered, too, for groups of eight or less. Afterwards, warm up inside the lively microbrewery and restaurant.
 
The Traverse City Curling Club bills itself the "hottest curling club in the U.S." The league makes it easy to enter the sport with classes that include Learn to Curl, a class required for the beginner league, and lighter rocks for kids to throw and lighter delivery sticks for those with "rusty joints." Advanced classes are offered as well as group and corporate "Give it a Curl" events for team building. Their social get-togethers, generally at Monkey Fist microbrewery, come from the tradition of curlers stacking brooms in front of a fire post-match and enjoing a beverage.
 
The Lewiston Curling Club was one of the state's club pioneers, launched when in 1960, a retired advertising executive wanted a place to play his favorite sport. He had the right skills to get it done since marketing was the first challenge in a town in which no one knew what a "sheet" on the ice even was. Today, they offer league nights (December through March) including a senior league and after-curling broomstacking fun for teammates and opponents alike.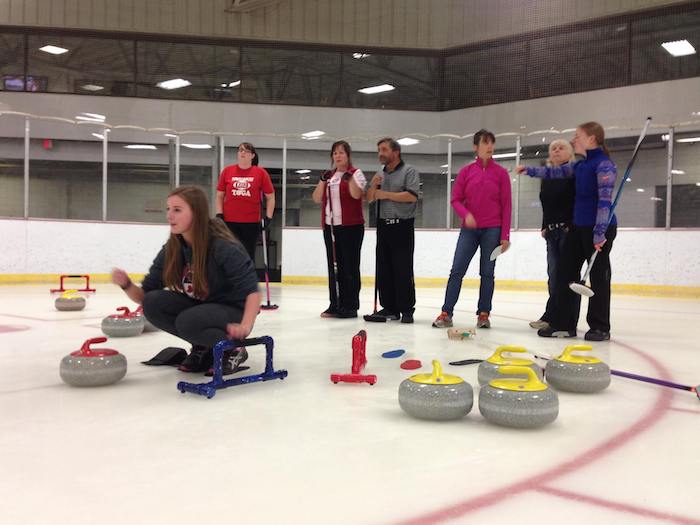 This well established club hosts the USA Men's and Women's Curling Nationals. It also provides Learn to Curl classes and an instructional league to encourage people of every age to get into curling. Adults of all ages are welcome. There's also a wheelchair league and openings for kids as young as 10 if they can push a 42 pound granite rock 150 feet. This club has a large, five-sheet facility with the goal of operating two games for youth and three for adults at any given time. Each sheet is staffed with instructors who help players learn the game as they go.
 
At this club serving the Detroit metropolitan area, an Individual Curling Experience provides the know-how for individuals and small groups on sliding, stone delivery, sweeping and scoring. This club has a dedicated curling facility with four sheets of ice, a large lounge and a viewing area. There are ways for people of all skill levels to join in.
 
The Greater Midland Curling Club offers learn to curl open houses and some of the state's most specialized leagues. There are regular leagues for couples, women, novices, youth and more.  Group rentals are available for special events.
 
This club hosts Try Curling classes (you'll learn, they say, how to "rock like an Olympian") at the club's home base of Suburban Ice in East Lansing in additon to normal curling times. The main club travels to compete with with other groups.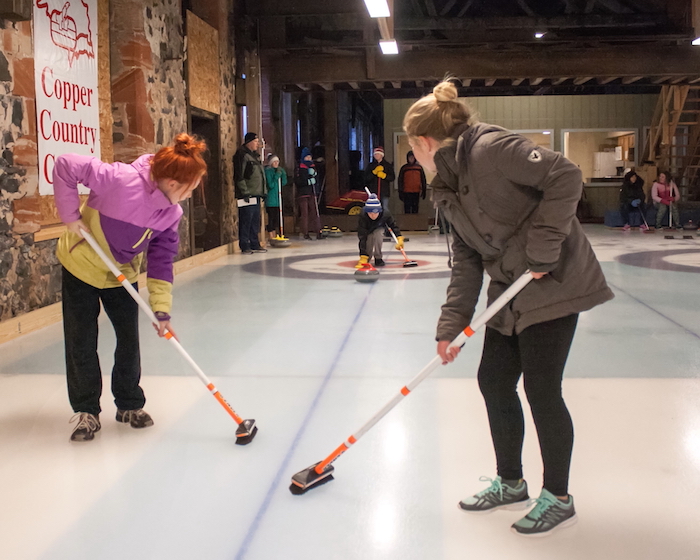 You'll be an official member of the Copper Country Curling Club on completion of its 10-week Learn to Curl Program. You can also take part by joining a league or renting a sheet for a party or some company or group team building fun. Especially fun—and historically authentic—is the meeting space. Curling takes place inside the former Calumet and Heckla Mining Company's Drill Shop.
 
Brush up on the basics elsewhere, gather some friends, and play some drop-in curling Sunday evenings at the Lakeview Arena.
 
---