Discover Marquette
Located in Michigan's forested Upper Peninsula on the shores of Lake Superior, Marquette harbors a community distinguished by its natural surroundings—from rushing waterfalls and rock formations to scenic vistas and dense hardwoods.
After a day immersed in nature, Marquette's charming and historic downtown, filled with local breweries, restaurants, and shops lends the perfect spot to unwind and trade stories of adventure.
The Iron Ore Heritage Trail has received designation and is identified as a Pure Michigan Trail.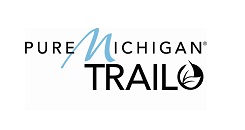 Frequently Asked Questions
What things are there to do in Marquette?
Marquette is located in the Upper Peninsula and borders Lake Superior. This area offers a number of activities such as hiking Hogback Mountain peak, visiting historic lighthouses and museums, and seeing the Black Rocks at Presque Isle Park.
How many inches of snow does Marquette get?
Average yearly snowfall in Marquette is between 100 - 150 inches.
Where is there to go camping near Marquette?
There are a variety of places to camp near Marquette. Some popular spots include Marquette Tourist Park, Van Riper State Park, and Rippling River Resort.
What time zone is Marquette in?
Marquette is located in the Eastern Standard Time zone.
For more information:
Share Your
Marquette Photos
Tag your photos with #MakeYourMarq and #PureMichigan