5 Ideas for Family Fun in Muskegon
To help build your family-friendly itinerary, here are some activities and attractions your family won't want to miss in Muskegon.
Located on the west side of the state, lies Muskegon, the perfect city for family fun. Muskegon offers diverse activities, everything from exploring the three state parks and its 26 miles of beaches, to riding the terrifying Thunderhawk at Michigan's Adventure.
RVing can still be one of the best bargains for extended getaways—RV park rates cost half of most hotel rooms. Cable, Wi-Fi, a heated pool and a climbing wall keep the kids happy and the parents relaxed. The Duck Creek RV Resort is equipped for pop-up trailers, hybrid trailers, travel trailers, fifth wheel trailers and motor homes of any size or age. Only a short walk or bike ride from Michigan's Adventure and a short drive from Duck Lake State Park, it's the ideal place to stay for a fun-filled summer weekend.
2. Michigan's Adventure
The state's largest amusement and water park offers more than 60 rides, three wave pools and endless dining options. In for a thriller? Ride Shivering Timbers, the fastest and longest roller coaster in Michigan, reaching the top speed of 65 miles per hour. Make sure to cool off in the adjacent water park, Wildwater Adventure.
3. State Parks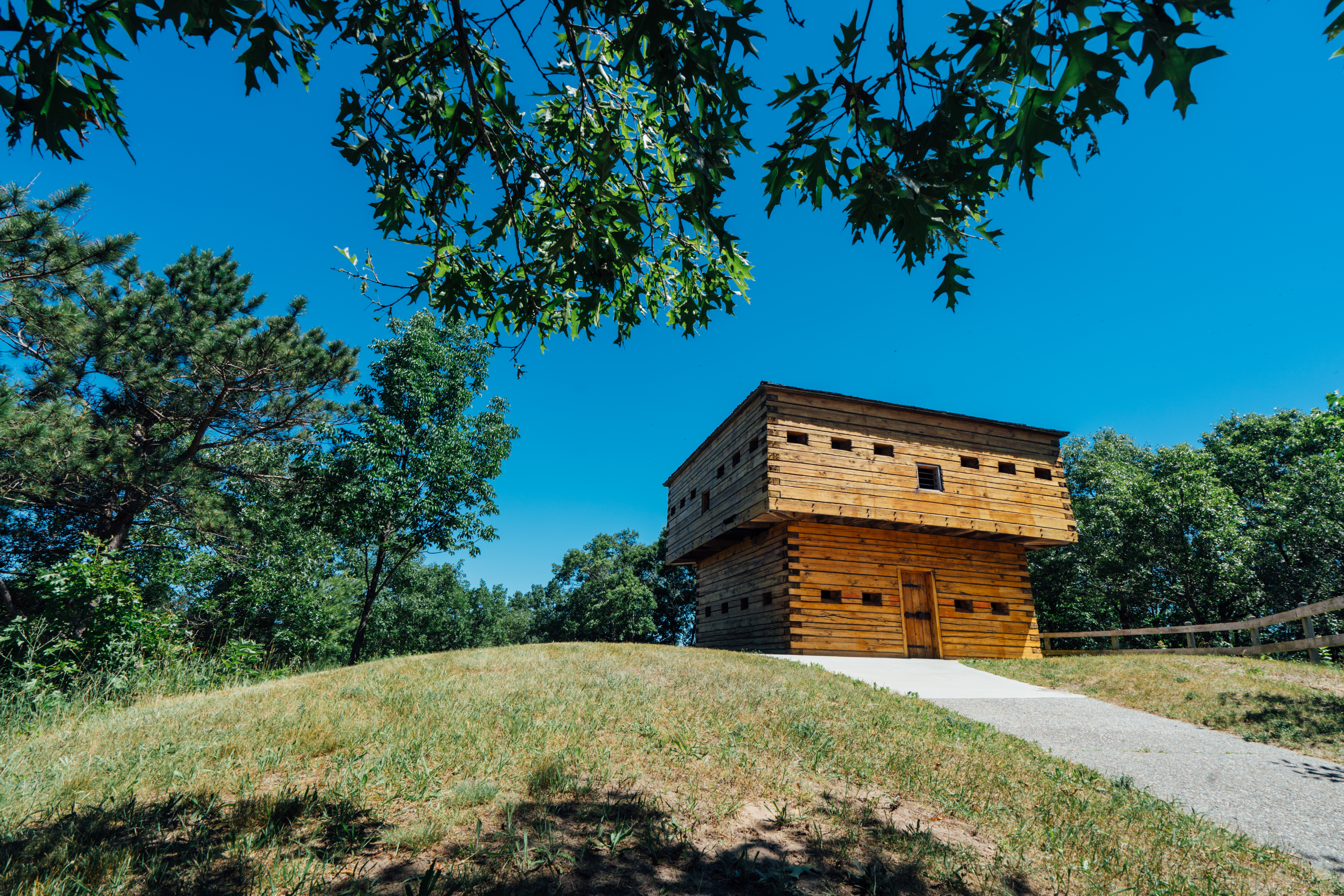 Nature trails at P.J. Hoffmaster State Park and the natural history exhibits at the Gillette Nature Center are outdoor favorites. Explore the forested dunes, campgrounds, picnic areas and scenic overlooks at Muskegon State Park. Come winter the park comes alive at the Muskegon Luge Adventure Sports Park (formerly known as the Muskegon Winter Sports Complex), a winter recreation area with luge, ice skating paths and more, including ADA accessible options.
End the day with a family movie at a drive-in theater! Opened since 1949, this theatre has something for every family member, offering a large playground and arcade room for all the kids, not to mention the self-serve concessions.
5. Must Eats
Experience a memorable and quirky breakfast at Toast N' Jams, a restaurant south of downtown Muskegon with '50s-era decor and a hearty menu with fresh omelets and creative griddle items. Make it a family dinner at Fricano's Muskegon Lake, famous for its unchanging pizza recipe since 1949. Head downstairs for dessert at Fricano's Sweet Shoppe, ice cream and dessert parlor that offers childhood favorites, such as parfaits and even floats with a twist for guests 21 and up.