Get the Scoop: Best Ice Cream in Michigan
Ice cream and summer in Michigan go hand-in-hand! And— since July is National Ice Cream Month—it's the perfect time to enjoy this popular treat. So, grab a spoon and check out this list from Christine Snow, Awesome Mitten, of enticing shops, cafés and farms that are sure to satisfy your Pure Michigan ice cream cravings.
North West Michigan
Located in downtown Traverse City, this shop features locally-made, non-GMO organic ice cream. Choose from one of the many unique house flavors, such as Mint Mistro, Birthday Cake Re-Master, or Oreo Double-Shot, just to name a few. Or design your own perfect flavor, mixed on the spot over frozen granite.
 
2. Whirly's Coffee & Cream - Kingsley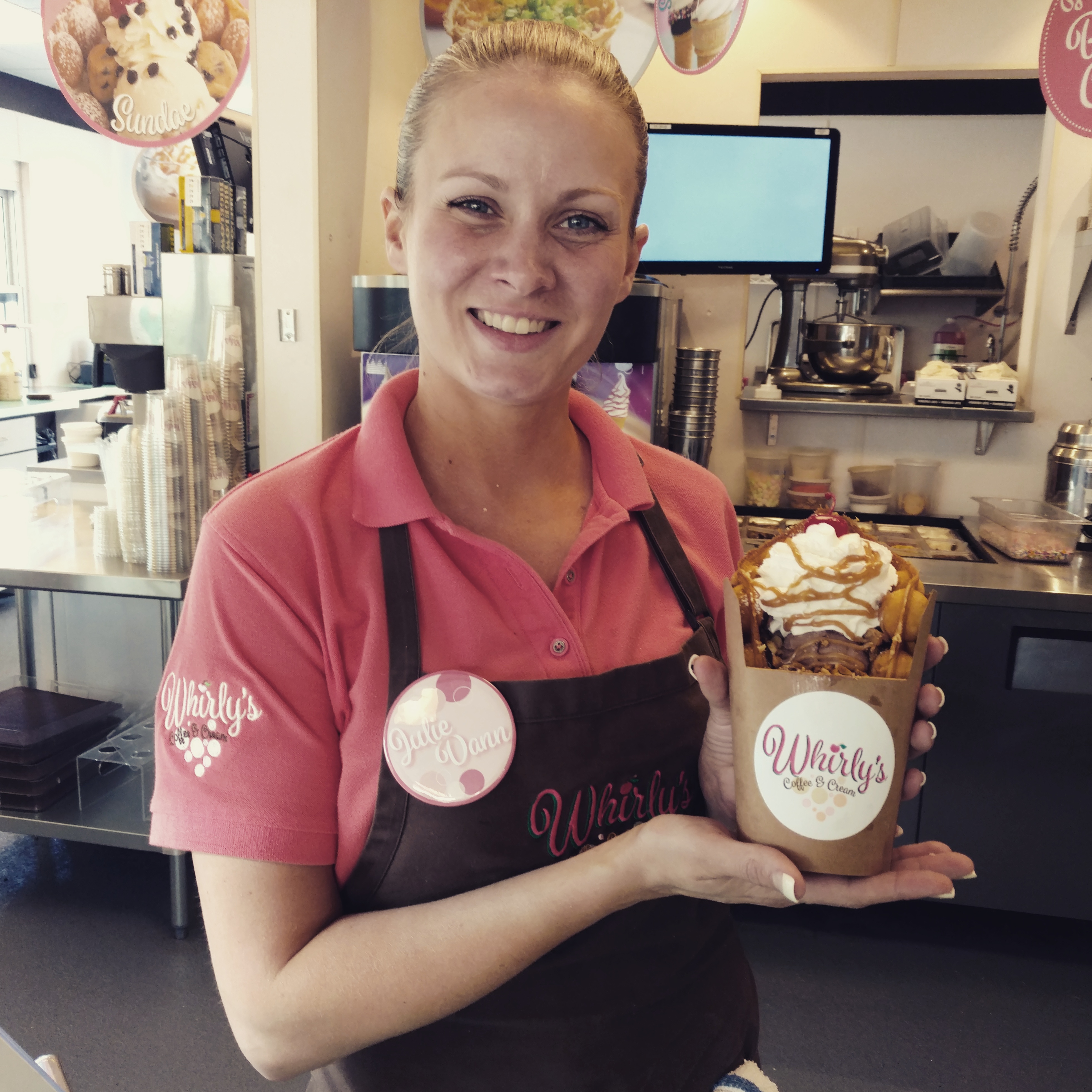 This local favorite features the unique Whirly's 'Bubble Cone,' a sweet waffle-style wrap that holds delicious hand-dipped ice cream, toppings and more. Located in downtown Kingsley, this fun cafe also has sweet treats like homemade cookies, pies and a great gourmet coffee selection.
 
This old fashioned ice cream parlor is tucked away in the quiet village of Arcadia. Built with recycled area lumber from the early 1900's, this charming shop features a beautiful hand-crafted soda counter, antiques and delicious ice cream.
 
Located on the beautiful shores of Lake Michigan in Ludington, House of Flavors scoops up some of the finest made ice cream in the Midwest, and is a 3rd generation ice cream shop and manufacturer. In 2016, House of Flavors Ludington won the Guinness World Record for Longest Ice Cream Dessert at 2,970 feet and 8.95 inches; that's a lot of dairy!
 
North East Michigan
Marion's Dairy Bar has been scooping since 1945. It's open for the summer months where they serve up delicious cones, from Superman to
                                                                                                       
Enjoy a day along the water or diving old shipwrecks then head to Downtown Scoops for a sweet treat. They offer fan favorite flavors and outdoor seating.
 
Country Cone & Fudge Shop is home to an array of sweets from 32 flavors of hand-dipped to soft serve. They also are home to delicious fudge!
South West Michigan
Located in east Grand Rapids, Jersey Junction is home to 28 hand-dipped flavors, unique candy and some great historical memorabilia.
 
Located in Plainwell is a family-owned and operated shop that offers a whopping 59 flavors of ice cream and sherbet to choose from! There's no shortage of delicious options here.
 
Central Michigan
10. Moo-ville Quality Ice Cream - Nashville 
Indulge in the ultimate ice cream lovers treat, the MOO-ville Pig Trough. This impressive dessert features 15 scoops of ice cream, five toppings and is topped with whip cream and cherries. If you finish in less than an hour, you receive a free t-shirt! To conquer the MOO-ville Pig Trough, stop by their Nashville or Ionia locations. There's also a free petting farm and play area.
 
Located in Dimondale is a sweet little shop that features hand-dipped and soft-serve cones, shakes, malts, smoothies and endless sundae options.
Award winning flavors are served up in fresh house made waffle cones, sundaes, floats and more. Turtle Tom's also offers dairy free, soy, gluten free, no sugar, low fat and coconut milk ice cream for those with dietary restrictions.
 
Did you know Blue Moon ice cream is a flavor in Superman ice cream? Try some at the Blue Moon Ice Cream Shop where you can also indulge in savory snacks like fried pickles.
 
Grap a scoop at one of the oldest family-owned dairy processors in southeast Michigan. At their Scoop Shop and Specialty Store, visitors can sample one of 75 different ice cream flavors or enjoy some of the world's best chocolate milk. Located in Northville, there's also a restaurant that features homestyle broasted chicken, burgers and more.
 
A Ferndale favorite, Treat Dreams Bakehouse and Microcreamery prides themselves on unique and original homemade flavors that change WEEKLY! Some fan favorite flavors include Sunday Breakfast (maple, bacon and waffles), Balsamic Strawberry, Salted Caramel Coffee and even Vegan ice cream.
 
Founded in 1933, Cook's Dairy Farm is another cherished ice cream stop for Michiganders. Locals and visitors make it a point to stop by this Ortonville gem. Regulars dare you to try a triple scoop of some their favorite flavors including butter pecan, strawberry, cowpuccino, chocolate raspberry torte and eggnog.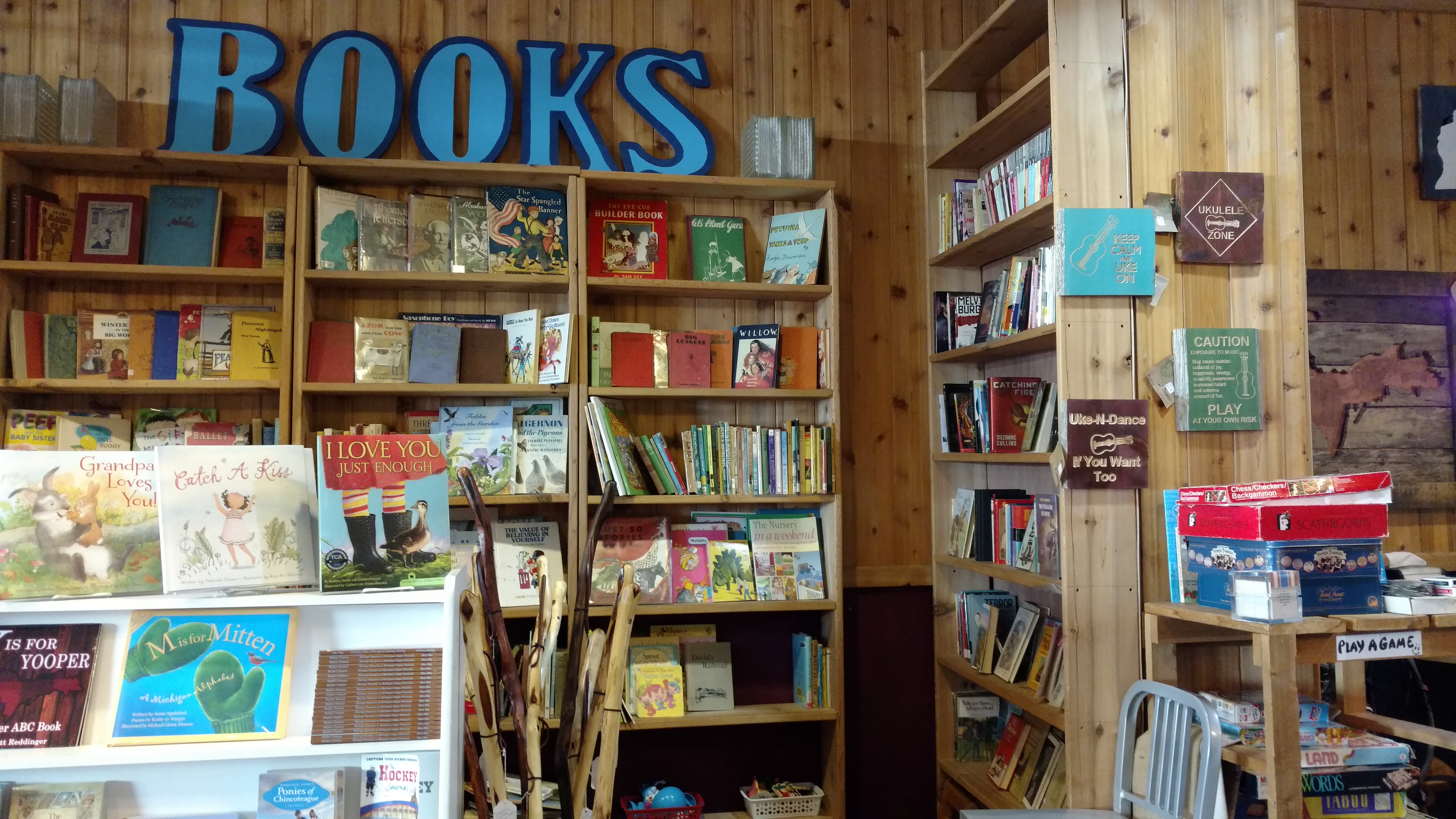 Get more than just great ice cream at Falling Rock Cafe! This cozy coffee shop, located in the heart of downtown Munising, also features a delicious dining menu, live music events, a bookstore and gift shop, flavored coffees and free internet. It's the perfect place to spend a quiet afternoon or evening.
 
A local ice cream shop, the Rapid River Dairy Flo is open only in the warmer months. They serve up delicious treat and cones.
 
Stop by the Frozen Flamingo for your sweet fix with ice cream cones and bars and stock up on souvenirs while you're there!
About the Author: Christine Snow has lived in Michigan her entire life and loves everything about the Mitten State, including its ice cream! She's served as an assistant editor, writer, photographer and columnist for a variety of publications and is currently working as a freelance writer and travel blogger based in northwestern Michigan. In her free time, she loves camping, snowshoeing, hiking, traveling, and finding great new places to visit.