A Guide to Grouse and Woodcock Hunting in Michigan
Attention grouse and woodcock hunters! Planning your fall bird hunting trip? Maybe thinking about trying somewhere new or even testing out a hunting circuit? Then Pure Michigan GEMS are just for you!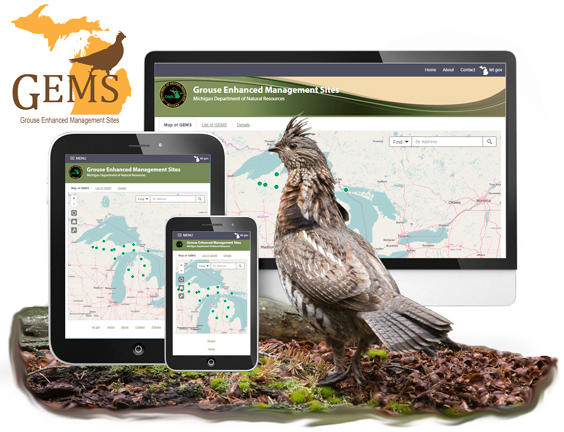 GEMS, or Grouse Enhanced Management Systems, are large blocks of land open to hunting and are managed to have lots of young forest. Young forests are great places to hunt and see wildlife due to thick cover and great food sources provided. At a GEMS, hunter walking trails have been established to get you started, help you feel comfortable in a new location, and even provide a little easier walk for those looking for it. Of course, you can always make your own adventure by making your off the path and walking through the brush and trees; we won't tell!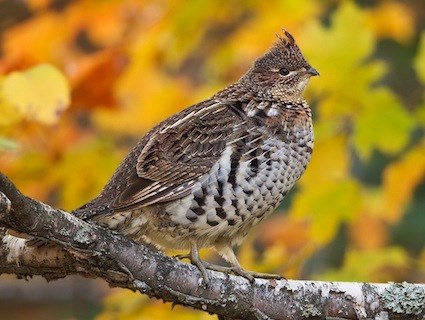 Michigan has 18 GEMS that can be found across the Upper and norther Lower Peninsula. You can visit
mi.gov/gems
to try out the interactive map, learn more about individual sites, and take a look at custom maps that have been developed. Gems are great for those not familiar with the area, newer bird hunters, and can act as a jumping off point for your hunting trip.
Thinking about trying out Michigan's GEMS system?
Tips for Using Michigan's GEMS system:
Pick out a few GEMS you might want to visit. Spend some time on mi.gov/gems and use the GPS points, the general directions and a county atlas to get a feel for the area.
Print off or save to your phone the very detailed GEMS map on mi.gov/gems
Drive to the informational parking area, get your bearings and a feel for the area. At the kiosk, read about grouse and woodcock, timber activity, and the acres of land nearby that you can also hunt. Note, there are businesses that will give you a great discount because they support GEMS, they are listed on the kiosk and at mi.gov/gems
Get out and explore.
Repeat over and over and take others with you!
Michigan's grouse hunting season runs September 15 to November 14 and December 1 to January 1. Woodcock hunting, because they are a migratory bird, have an abbreviated season from September 23 to November 6. To grouse and woodcock hunt in Michigan you need a "base license", or small game license. If you plan to target woodcock as well as grouse, we recommend getting the free woodcock stamp. All licenses and passes can be purchased online or at one of the many licensed agents across the state!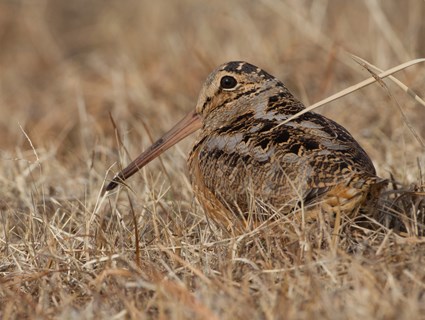 Remember in Michigan, there are millions of acres open to public hunting and many many more locations to hunt than just GEMS! All we've done is taken some great locations found across the state and packaged it for you to get started. Use
mi.gov/mihunt
to plan your adventures anywhere across the state!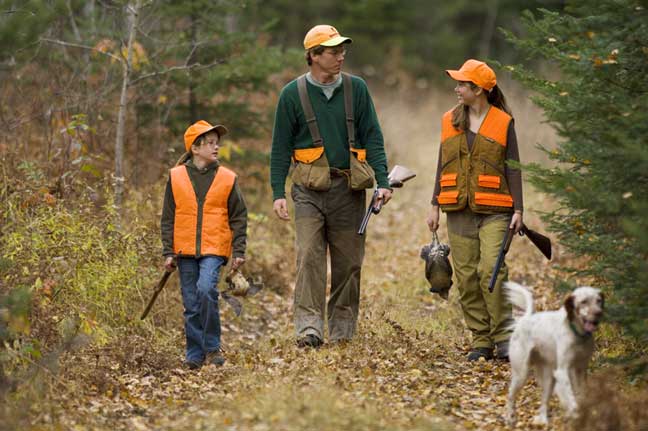 About the Author:
Katie Keen is a wildlife communications coordinator for the DNR in Cadillac, who spends her working hours with hunters, landowners, educators and media representatives to help with their DNR-related needs. In her off-time, she is a hunting-landowner who loves to educate folks about the DNR.
---