Hidden Gems in the Central Upper Peninsula: A Pure Michigan Guide
While you may know of Pictured Rocks, there are many incredible attractions for travelers to find in the Central Upper Peninsula to create an unforgettable adventure.  
 
The Central U.P. region is home to long expanses of pristine wilderness and charming coastal towns, creating the perfect escape from your bustling daily routine. Go hiking on seemingly endless trails, experience rich Native American culture or enjoy small-town charm by grabbing a handcrafted drink at a local hotspot. From scenic lakeshores dotted with lighthouses to premier golf courses surrounded by dense forests, and everything in between, there is something for everyone in the Central U.P.
 
Check out these hidden gems that will make your next Central U.P. adventure one to remember.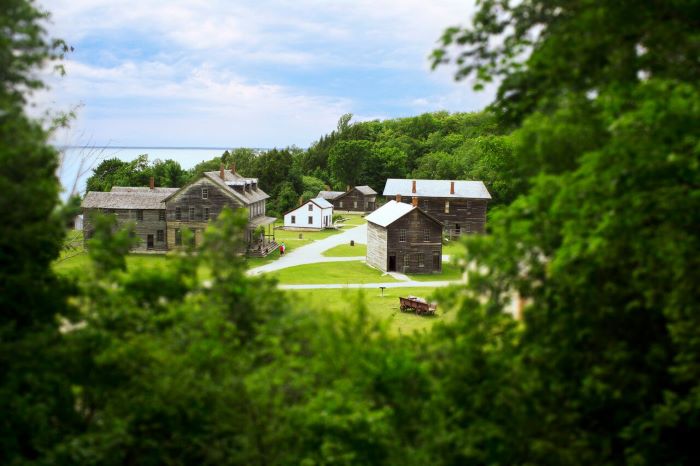 Go back in time to 19th-century Michigan when Fayette was a thriving industrial town for the iron industry. While the day-to-day iron smelting activity of Fayette ended in 1890, this historic state park keeps its memory alive. Take a guided tour through the 20 historic structures of this museum village, and then book a campsite looking out over Lake Michigan's Big Bay de Noc to stay the night.
 
While exploring the historic townsite, visitors can also view ancient cedar trees—some of which are more than 1,000 years old—that have grown along the state park's stunning limestone cliffs. The adventures at Fayette Historic State Park are endless with hiking, biking, paddling, fishing and more available at this must-visit gem in the Central U.P.
  
Immerse Yourself in Native American Culture – Harris
Michigan is home to rich Native American heritage, and there are many ways to learn about and experience the cultures of Upper Peninsula tribes. The Hannahville Indian Community hosts many events open to the public and invites visitors to join in the celebrations, including the annual Great Lakes Area Traditional Pow Wow that shares and expresses their Native American culture.  
 
There are also Native American museums and historical sites throughout the Central U.P. that will enrich your knowledge of the region's unique culture, including the Potawatomi Heritage Center where visitors can explore the artifacts and history of the Hannahville Indian Community.
 
Go Sailing, Boating and Swimming in the Bays and Great Lakes
The central region of the Upper Peninsula has long expanses of shoreline on both Lake Michigan and Lake Superior. Opportunities for swimming in the Great Lakes and beautiful bays are seemingly endless along Central U.P. beaches. You can enjoy a day on the water with a variety of power or paddle boats, and getting out on a sailboat to glide along the Great Lakes and bays truly allows visitors to slow down and enjoy their Central U.P. escape.
 
You can bring your boat with you, or find a rental place to help you find everything you need for a perfect day out on the water. No matter what kind of adventure you're seeking in the Central U.P., the region's waters are both a peaceful escape and an adventurer's playground.
  
Tee Off at the Perfect Golf Getaway – Harris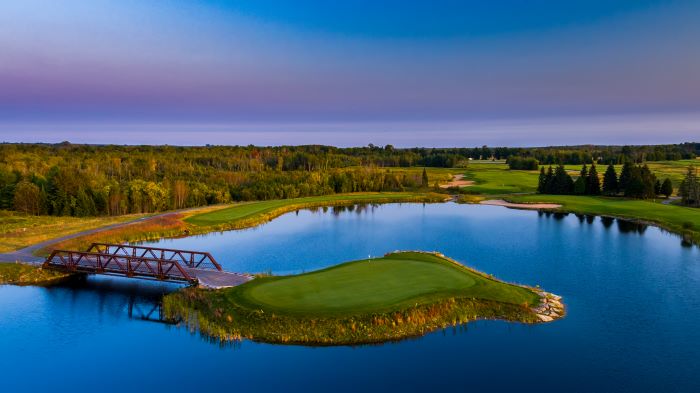 Sweetgrass Golf Club at the Island Resort & Casino, designed by Paul Albanese, is a premier 18-hole course opened in 2018 that consistently ranks among the top 20 best public golf courses in Michigan by Golfweek and other publications. The course features beautiful green, park-like areas with strategic holes, including the famous island-green No. 15 and some spectacular finishing par five holes on each side. Throughout the course you will encounter holes named after traditional Potawatomi clans, villages, allies, medicines and symbols. The dedication to nature and the area's heritage make for a unique experience for any level of golfer.
 
Sage Run is the newest 18-hole course at the Island Resort, also designed by Albanese, and meanders through beautiful U.P. hardwoods and open vistas. A natural drumlin, or elongated hill or ridge formed by glacial ice long ago, is the primary feature on Sage Run. A variety of golf holes meander off and around the hill, offering a scenic variety of shots and creating a thrill ride for golfers. The combination of long holes with creative short par fours lined with fescue grasses and strategic bunkering will challenge golfers of all abilities.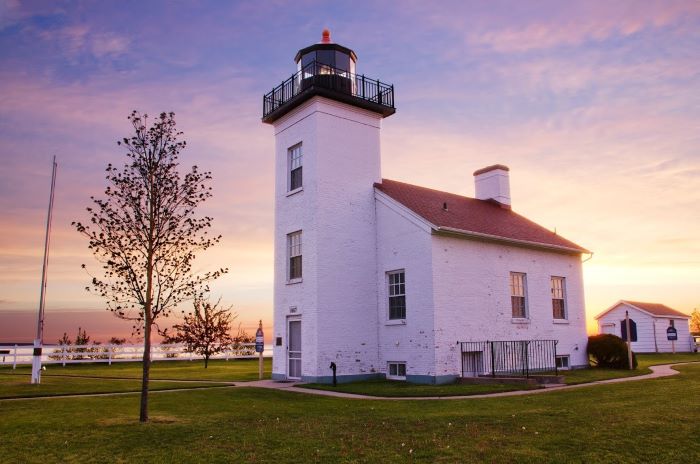 The Great Lakes have served as a key waterway for shipping and transportation throughout history, and the many lighthouses along the shorelines have played an important role in keeping those ships safe on their journey. The iconic Peninsula Point Lighthouse has stood on the Stonington Peninsula since 1865 to guide wooden sailing ships to safety—as well as offer a place to rest for thousands of monarch butterflies migrating south in the fall each year. 
 
The Manistique East Breakwater Light is known for its iconic red color at the end of the long, stone breakwater that extends into Lake Michigan. To learn about the life of Great Lakes' lighthouse keepers—including one of the first women keepers, Mary Terry—visit the Sand Point Lighthouse in Escanaba that has been restored and furnished to its historic splendor.
  
Test Your Luck or Catch a Show at Central U.P. Casinos
Try your luck at one of the Central U.P.'s spectacular casinos. At the Island Resort & Casino you can expect the total resort experience with their Vegas-style gaming, poker room, bingo hall, headline and lounge entertainment and the luxurious Drift Spa.
 
The Kewadin Casinos in Manistique and Christmas, as well as the Ojibwa Casino in Marquette, also offer exciting Vegas-style gaming, so there are plenty of opportunities to stop and try your luck during your Central U.P. tour.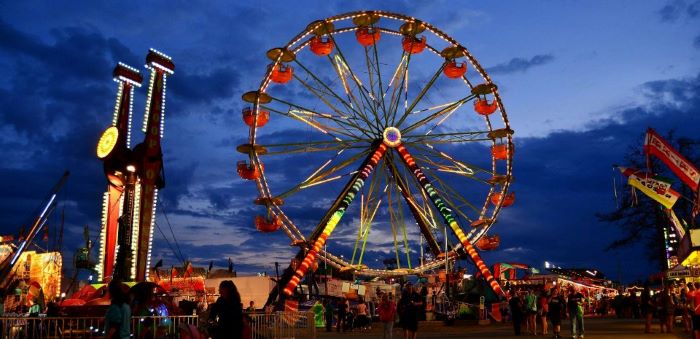 As Michigan's only state fair, the Upper Peninsula State Fair has it all. From carnival games to livestock competitions and delicious food to live entertainment, there is something for everyone to enjoy. Be sure to check the dates of future fairs to plan your trip in advance.
 
Beginning as a way to preserve America's agricultural heritage, the U.P. Steam and Gas Engine Association's Agricultural Museum and Antique Village features two acres of history on the Upper Peninsula State Fairgrounds. The museum is open seasonally featuring antique farm equipment and artifacts, and the Antique Village is home to shops, local artisans, exhibits, an ice cream parlor, schoolhouse and more for visitors to explore and learn during special events year-round.
 
You can also visit the "Inventing the Outdoors" museum at Multi-Use Complex on the Upper Peninsula State Fairgrounds that showcases the history of Marble Arms. Founded by Webster Marble in Gladstone over a century ago, Marble Arms patented more than 60 outdoor products.
  
Find the Perfect Spot to Fish
Michigan is home to spectacular fishing, and the Central U.P. offers some of the best places for travelers to cast a line into pristine waters with seemingly endless inland rivers, lakes and ponds—as well as the Great Lakes and scenic bays. Fish like trout, walleye, whitefish and salmon can be found in the Central U.P. Many boat launch sites also have amenities like bathrooms, picnic areas, trails, campgrounds and more.
 
Spectacular fishing doesn't end when winter arrives in Michigan. When the lakes and bays freeze over, winter anglers trek out onto the ice the covering the Central U.P. to take part in the timeless tradition of ice fishing as well.  
 
Sip on U.P.-Inspired Craft Beers and Wines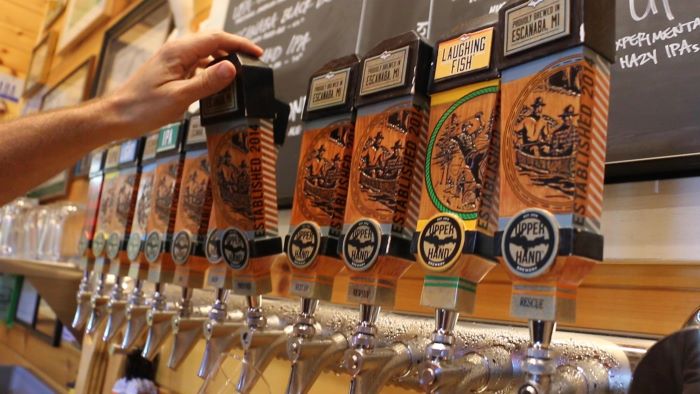 There are many noteworthy wineries and breweries that you shouldn't miss out on when visiting Central U.P. In Menominee, Yooper Winery produces wine from cold-climate grapes and other Northern Michigan-grown fruits. For more local flavor, visit Northern Sun Winery in Bark River where they create wine from carefully selected and 100% estate-grown grapes. The winery will have as many as thirteen wines to taste for a delicious visit on your way through the natural beauty of the Central U.P.
 
If you prefer craft beer, brewing companies like Cognition in Ishpeming, 51st State in Kingsford and Upper Hand in Escanaba all offer unique ambiance and craft beers whose tastes represent their strong Upper Peninsula pride.
  
Learn about Michigan's Iron Industry – Negaunee
The Michigan Iron Industry Museum overlooks the Carp River and the site of the first iron manufactory in the Lake Superior Region. Its exhibits are interactive and full of Michigan history, and many events host guest speakers who share unique insights and perspectives. Additionally, the museum connects to the Iron Ore Heritage Trail, which provides scenic views of the Carp River Forge.
 
Discover the Stargazing in the U.P.'s Dark Skies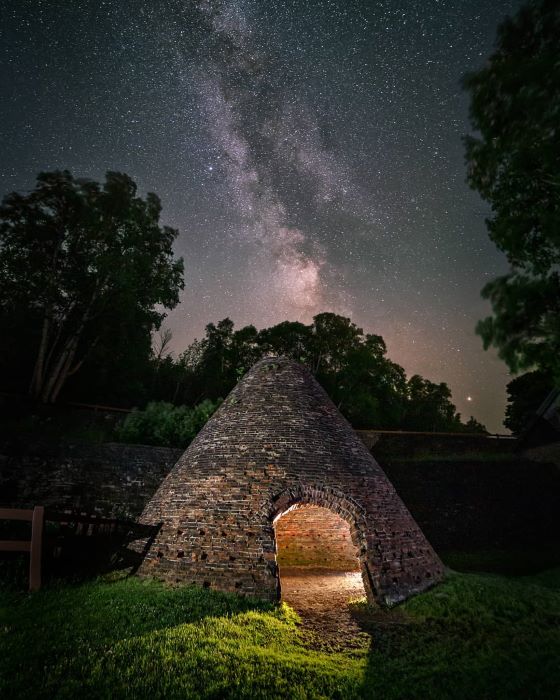 With wide expanses of forests—and the Great Lakes to the north and south—shrouding the U.P. in darkness, the stars shine even brighter at night here. Cast your gaze to the sky to marvel in Michigan's beautiful, celestial skyscapes from almost everywhere in the U.P. Due to the UP's more northern geographical location, you may even see the northern lights paint the night sky with color.
 
The shores of Lake Superior provide the perfect setting for spectacular stargazing and northern lights viewing. Visit the Au Train area, Hiawatha National Forest, the dark shores of Lake Michigan and just about everywhere in between to see a dazzling star show.
  
Endless Trails for Hiking, Biking, ORVing, Birding and More
With seemingly endless miles of trails, stunning Great Lakes views and thriving wildlife, the Central U.P. is the perfect wilderness escape. The Bays de Noc area has a variety of non-motorized trails for the perfect hike, as well as fantastic ORV and snowmobiling trails. In the fall, take a stunning color tour by hiking or biking trails beneath a canopy of brilliantly colored leaves in the Hiawatha National Forest—or return in the winter to explore the forest's renowned network of cross-country ski trails and snowmobile trails.
 
Hike along the Au Train Songbird Trail to find the unique bird species that call the trees and waters of the Hiawatha National Forest home. Here you can find birds like cedar waxwings and nuthatches, and you may be lucky enough to spot an eagle or osprey. East of the Hiawatha National Forest, Seney National Wildlife Refuge is home to 95 thousand acres of diverse forests, wetlands and flourishing wildlife.
  
Ishpeming is the birthplace of organized skiing, so it makes sense that the US Ski and Snowboard Hall of Fame would be located here. Tour the museum's outstanding skiing artifacts collection, flip through the pages of books from one of the finest ski libraries in the country and learn about athletes who thrive in the region's cold, snowy winter conditions.
 
More than 430 members have been inducted into the Hall of Fame, celebrating everyone from current Olympians to pioneer, dare-devil ski jumpers. As a side trip, head to the ski jumps at Pine Mountain and Ishpeming's Suicide Hill to truly appreciate the daunting sport.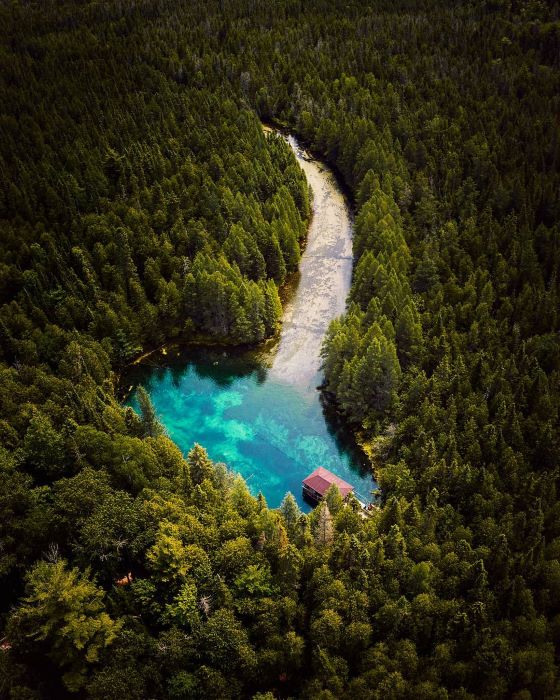 Once nicknamed "The Mirror of Heaven," Kitch-iti-kipi (also known as the "Big Spring") enchants visitors with its crystal-clear, blue waters. Kitch-iti-kipi is Michigan's largest freshwater spring and, though the spring is 40-feet deep, the water is visibility clear all the way to the bottom.
 
Visitors can take the self-operated raft away from the shore to watch water bubbling up from beneath the limestone surface at a pace of more than 10,000 gallons per minute while lazy trout swim by. The spring's constant temperature of 45 degrees prevents it from ever freezing, so no matter the season you can glide across the spring's glassy surface and peer into the waters below. 
  
Taste Local Treats and Cuisine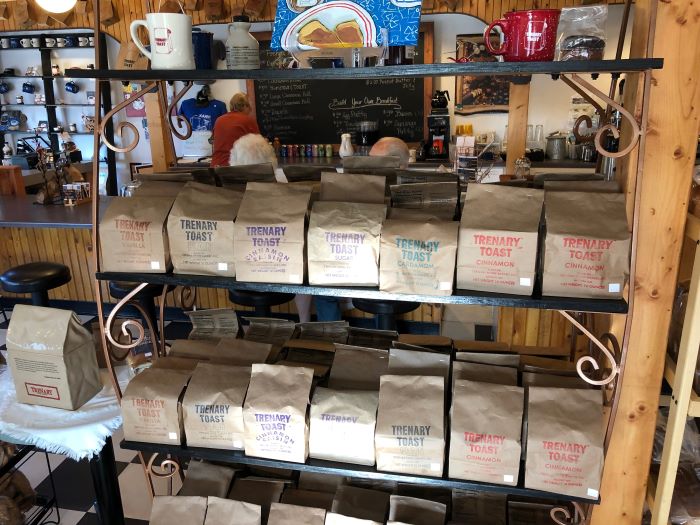 A trip to the Central U.P. is not complete without dining on a Yooper classic, the pasty. A savory, vegetable and meat-filled pastry, pasties have been a part of the U.P.'s culture popularized by Cornish settlers. If you're looking for a sweet treat, you can't miss stopping by Sayklly's Candies in Escanaba. The candy shop has been a staple in the area for over a century and makes everything from unique chocolates to brittle. Or, head up to Donckers in Marquette, which first opened as an open-air stand in 1896, for delicious candies or a great burger.
 
Founded in 1928 by Jorma Syrannen, Trenary Home Bakery is another must-try treat that can only be found in the Central U.P. Using baking methods for classic Finnish breads, their toast is widely known for its unique crunch and irresistible taste.
 
 
For more information on the Central U.P. and to start planning your trip, visit uptravel.com.
 
---