6 Hidden Gems to Explore in Grayling
Grayling offers a variety of activities. From hiking and paddling outdoors to exploring history, this town is made for a long weekend or a road trip stop. The next time you're in the Grayling area, make sure to make time to explore these hidden gems.
With nearly 10,000 acres, Hartwick Pines State Park is the perfect place to spend an afternoon outdoors on paved and unpaved hiking and biking trails, and learning about Michigan's forest and logging industry at the exhibition hall.
This museum is housed in a former railroad station from the logging era, giving guests a look back in time. Artifacts range from the Native American cultures through the lumbering industry and early railroads on through the family histories of the first settlers.
The W.J. Beal Plantation is what remains of 80 acres planted by Professor William Beal of Michigan State University in 1888. The purpose of creating this plantation, with 40 species of trees, was to determine how well various trees and shrubs could grow on drier, sandier soil and to showcase the success. Today, guests can wander the paths self-guided for a relaxing nature walk.
4. Paddle the Au Sable River and Manistee River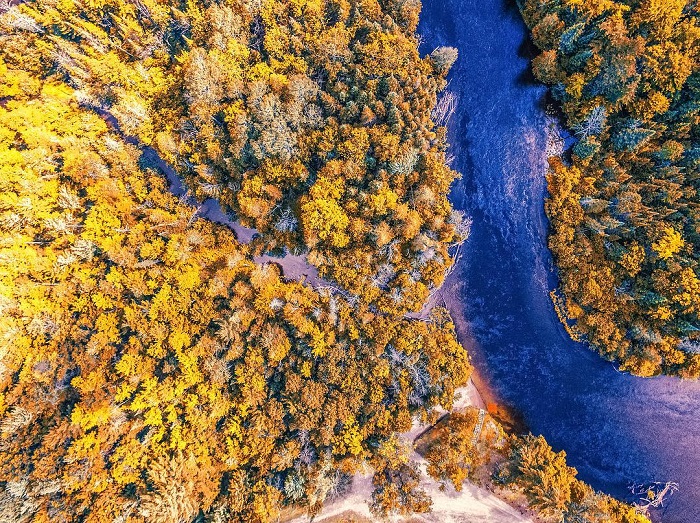 Both the Au Sable and Manistee River are known for their slow currents, making paddling a relaxing activity for a few hours or a full day. The Au Sable River is also known for its wonderful fishing, so be sure to pack your gear!
Open seasonally, the Grayling Farmers Market is the spot for local vendors and farmers to sell their produce and products to the community, making it the perfect stop for visitors to taste and purchase local goods.
Take a self-guided tour of Grayling art and murals from the post office to library and everything in between, or just keep an eye out for these spots as you wander town.