7 Magnificent Castles in Michigan Fit for a Royal Trip
Hear ye, hear ye! You are now in the court of Pure Michigan's kingdom. Surprising to some, Michigan is home to a handful of castles that would draw envy from some of the mightiest medieval rulers. These spectacular sites are sure to pique your royal interests.
 
Steer your cavalry toward St. Ignace to see some of the most spectacular views of the Straits of Mackinac and Mackinac Island around. This ancient lookout of the Ojibwa Indians, referred to as Pontiac's outlook, is 195.8 feet above ground level. If you're an adventurous traveler, climb the 170 steps all the way to the top.  Castle Rock also features a gift barn full of majestic mementos so you'll never forget your visit.
A visit to St. Ignace is your port to the eastern Upper Peninsula and more! Three of Michigan's Great Lakes are within an hour drive, in addition to iconic Mackinac Island, the Les Cheneaux Islands, Newberry and Sault Ste. Marie. St. Ignace is your perfect destination for a day or weekend getaway no matter the season.
 
Curwood Castle, located in Curwood Castle Park, hails on the banks of the Shiawassee River. It served as the writing studio of James Oliver Curwood, one of America's foremost authors of adventure novels and an early advocate of environmental conservation. Set in Owosso, among one of the richest collections of historic homes and buildings in the Midwest, this replica of a Norman chateau was completed in 1923. The beautiful castle was used by Curwood until his death in 1927. It is now a museum and open to the public.
A visit to Owosso provides more than views of nearly landscaped lawns and well-maintained businesses. The community has fun festivals, events, art galleries, restaurants and shopping available all year long in addition to a walkable riverfront. Whether you're visiting to check out Curwood Castle or just a quiet, peaceful stroll along the river, the residents of Owosso will treat you with warm and genuine Michigan hospitality.
 
Built in 1918, this nationally acclaimed French Renaissance Castle offers old world charm and modern day amenities with its soaring stone towers, cobblestone courtyards and magnificent sweeping gardens. Open year-round in Charlevoix, Castle Farms welcomes weddings, historical tours, private parties, festivals and more! Feed the fish, play giant chess, tour the royal collections, 1918 museum, Garden Railway, Enchanted Forest and whatever else your honorable heart desires.
If you're looking for a truly unforgettable wedding destination in Michigan, look no further than Castle Farms. Castle Farms is the ultimate setting for wedding ceremonies and receptions and provides all of the memorable amenities that brides and grooms look for to make their day perfect. Be sure to check Castle Farm's rave reviews on The Knot to hear from other happy couples yourself!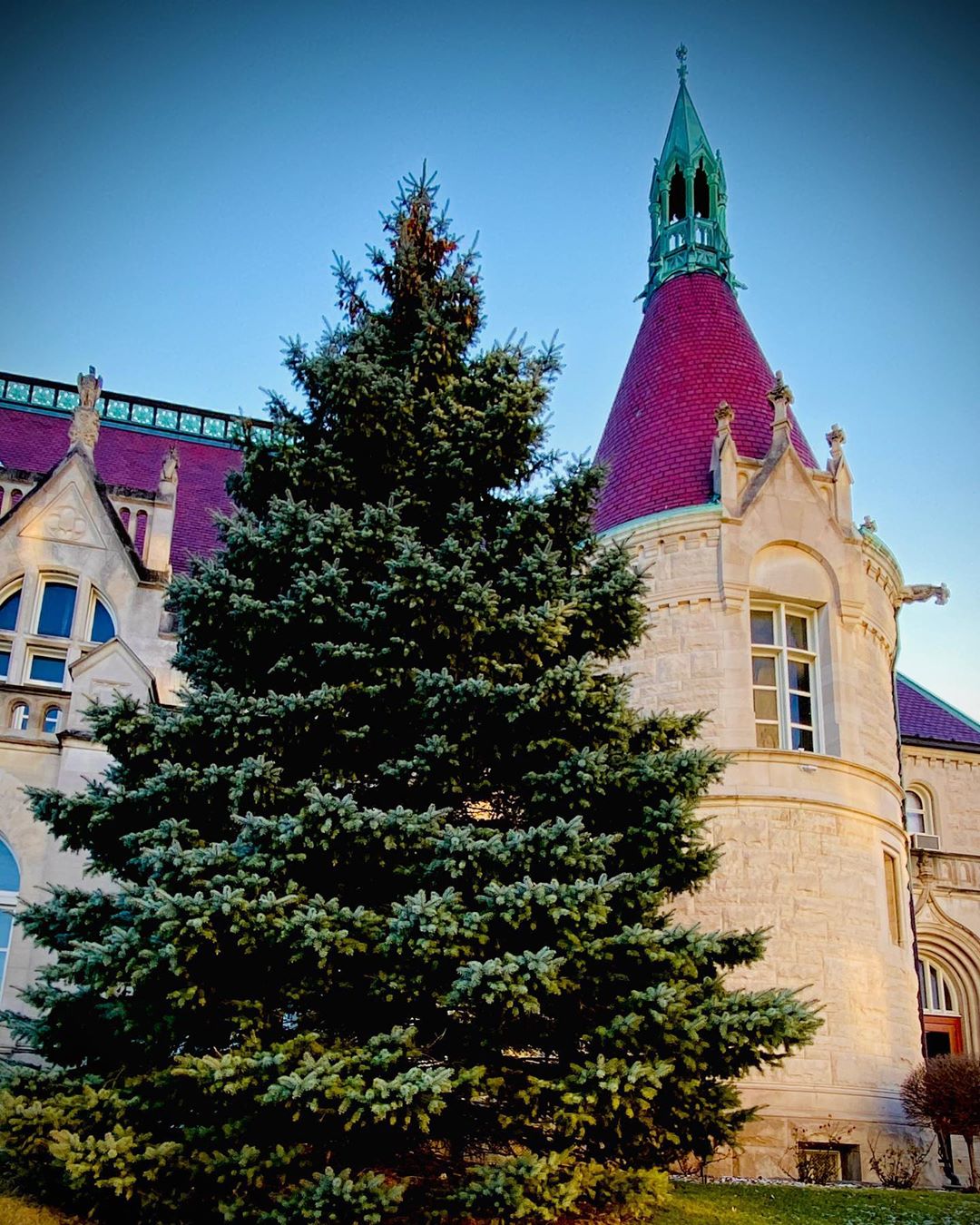 The Castle Museum in Saginaw stands tall and welcomes all to explore its long and rich history! Designed as a French castle to honor the French heritage of Saginaw, this stronghold is now home to the historical museum, featuring voyageurs, archaeology and exhibits on Saginaw County and state history. Once a federal building, this castle open's its gate to all curious nobles.
Saginaw is a can't-miss destination when in the Great Lakes Bay Region. A unique city of overflowing culture, tradition and a passion for entertainment awaits you here. Memorable festivals and events take place all year long making Saginaw a perfect locale to visit no matter the season.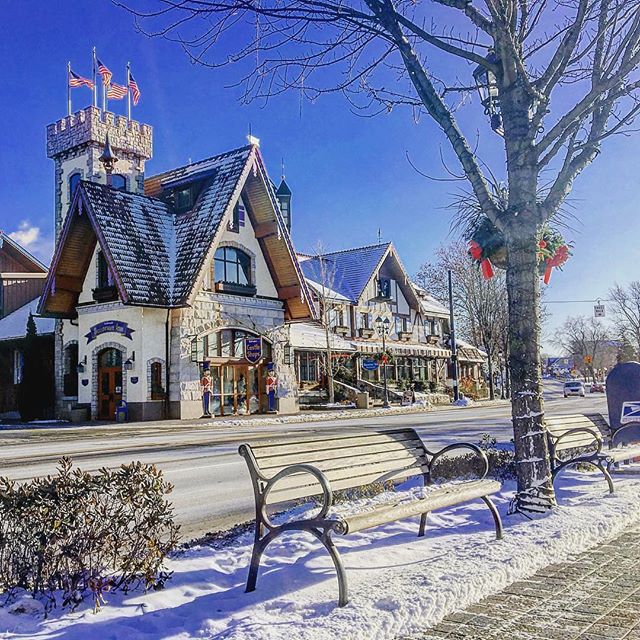 Put the Bavarian Inn Castle Shops on your map to be transported to a German-style castle. Located in the lower level of the world-famous Bavarian Inn Restaurant in Frankenmuth, these shops are worth your voyage. From souvenirs to some of the finest wine and cheeses around, there is something for everyone in this royal bazaar. Don't forget to try a sample of Frankenmuth's famous fudge!
Frankenmuth is as iconic as any destination in Michigan. From its rich German history to its world-famous chicken dinners, Frankenmuth is a true gem for travelers and locals alike. Be sure to check out the seasonal festivals and don't skip a stop at Bronner's CHRISTmas Wonderland, the world's largest Christmas store.
When your noble feet are weary, make your way to the Henderson Castle Bed & Breakfast. Whether you hail from near or far, you'll be treated like a king or queen minutes away from vibrant Kalamazoo. Situated in the historic West Main Hill neighborhood, you're minutes away from the theaters, shopping and vibrant nightlife of downtown Kalamazoo, but secluded enough to enjoy a quiet night free from the noise of the city. Get a massage, facial or manicure in our day spa. Soak in the rooftop hot tub while taking in the best view of downtown Kalamazoo that's available. If you're hungry, stay for dinner and indulge in some of the finest French food southwest Michigan has to offer.
When in the area, discover everything there is to see in Kalamazoo. Home to Western Michigan University and Bell's Brewery, Kalamazoo is a fun town on Michigan's west side, only two hours away from Chicago. 
 
Miners Castle, arguably the most famous formation of the Pictured Rocks, is accessible by vehicle and short trails. A paved footpath winds to the stunning overlook of Lake Superior and Grand Island. Take the stairs and trail (carefully!) to the lower overlook and snap a picture at one of Northern Michigan's most photographed spots.
Multicolored sandstone cliffs, beaches, sand dunes, waterfalls, inland lakes, streams, forests and wildlife comprise this scenic area on Lake Superior. Kayaking is a popular activity at Pictured Rocks, along with boat cruises that take you to all the notable formations in the area.
Whether you're a king, queen, prince or jester, you're sure to find an imperial Michigan castle for the whole family to enjoy! 
 
---