Perfect Stops Along an RV Tour Through Eastern Michigan
While many travelers like to stay in hotels, others prefer to take their home on wheels: an RV! Pure Michigan is home to plenty of RV-friendly travel options. Here are a few great stops to make as you take your RV through Eastern Michigan.  
The Thomas Edison Depot  is housed inside the historic Fort Gratiot depot. Exhibits portray Edison's multi-faceted story of creativity, family support, adversity, perseverance, and ultimate triumph.
The Blue Water Bridge is a major international crossing over the St. Clair River at the southern end of Lake Huron. The gorgeous bridge is one of the fastest links between the Midwest and Ontario as well as the Northeast United States.
Located at the tip of Michigan's "thumb" along three miles of sandy shoreline, is Port Crescent State Park. It is home to a dark sky preserve, a modern campground with waterfront views and a camper cabin. It also offers visitors ample opportunities for fishing, canoeing, hiking, cross-country skiing, birding and hunting.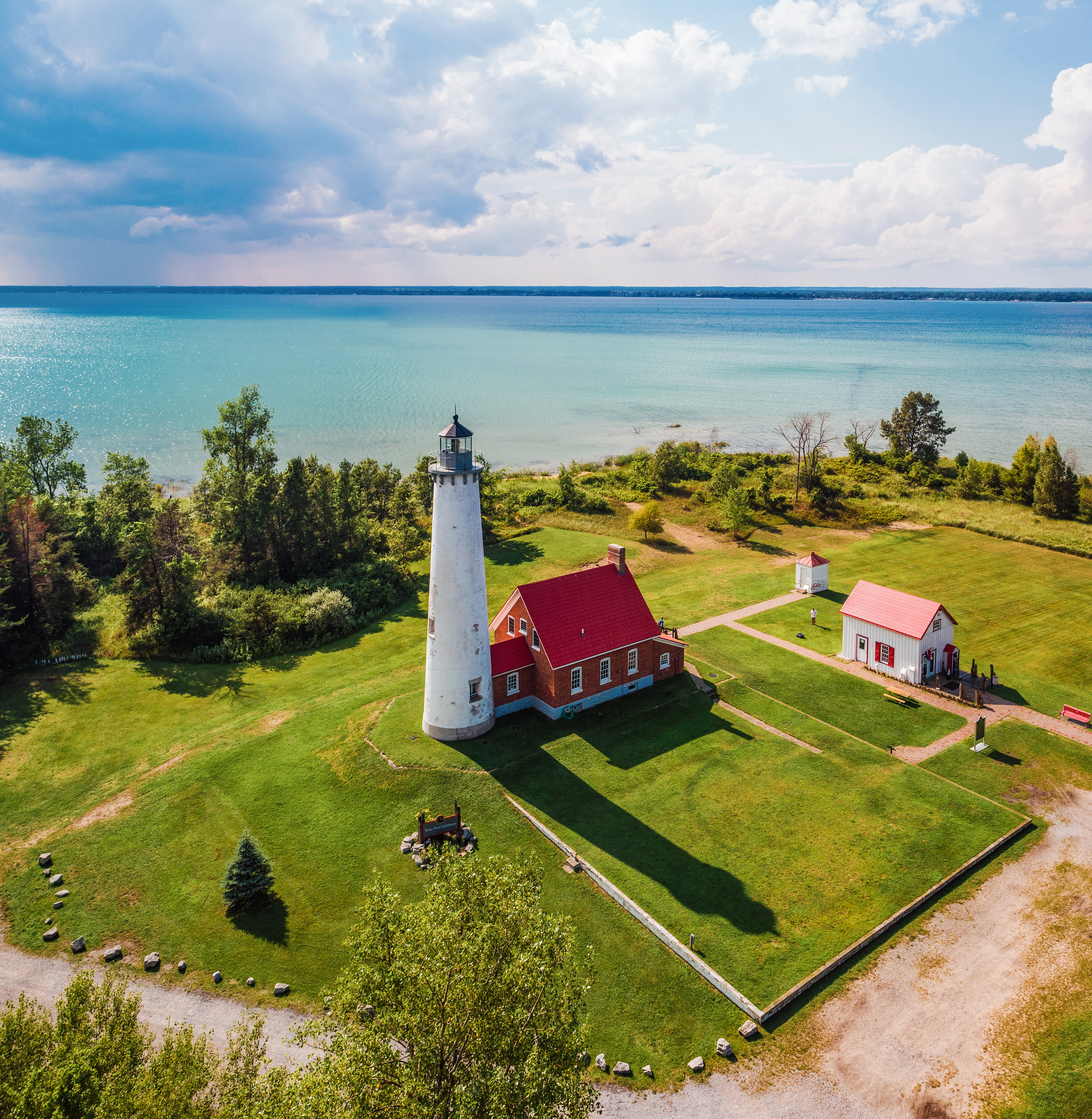 Tawas Point has been referred to as the "Cape Cod of the Midwest." With its stunning lighthouse and shallow waters perfect for swimming, it is the perfect family stop.
In the early 1950's, three surveyors found an area of land where their surveying equipment did not seem to work properly, among other unusual things. Visit for yourself for a guided tour, zip lines, maze, mini golf and more.
The Mackinac Bridge, or "Mighty Mac", is the longest suspension bridge in the Western Hemisphere with 7,400 feet of roadway suspended in the air over the straits of Mackinac. The bridge is a sight to behold, no matter the season, and connects the Lower Peninsula to the Upper Peninsula.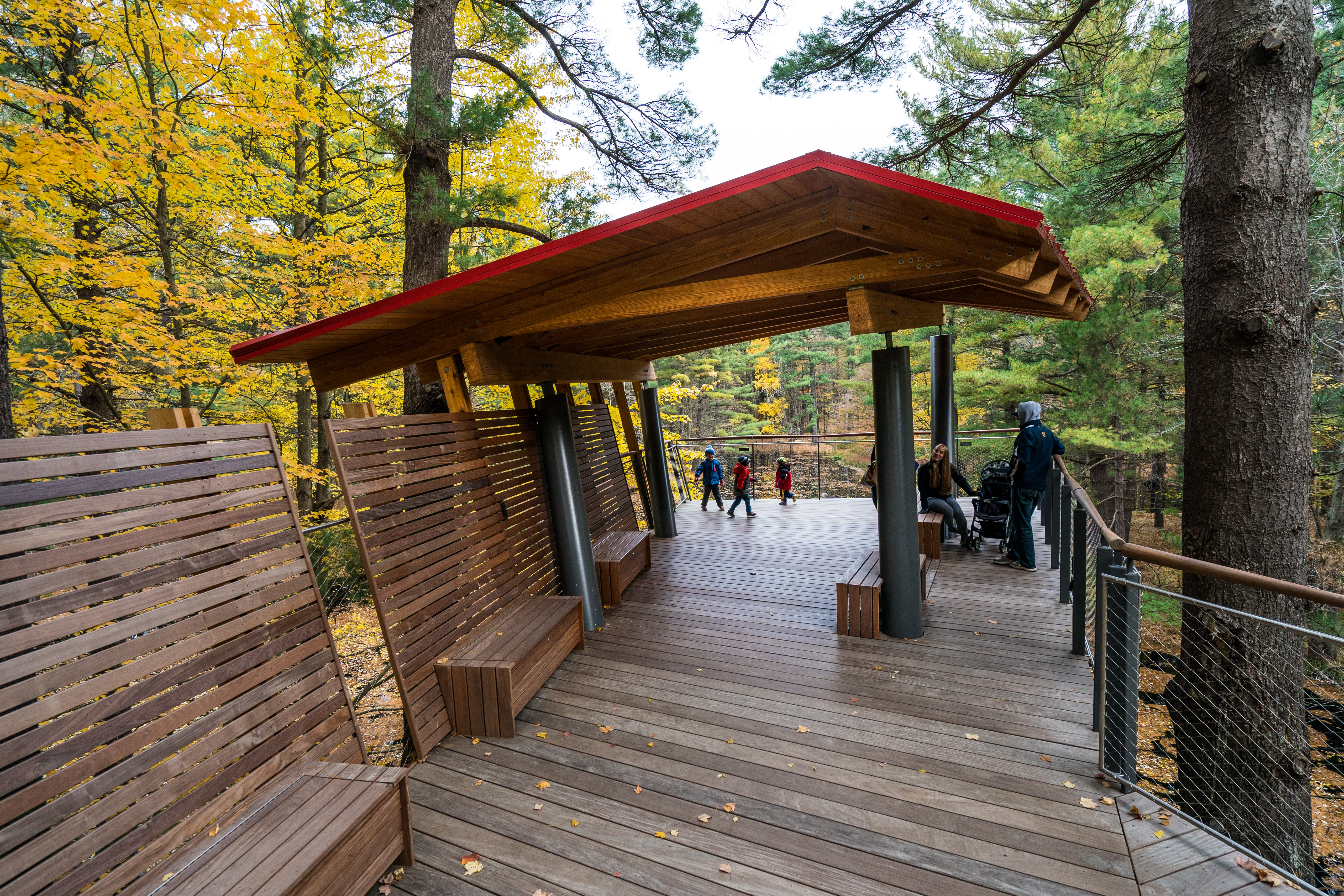 The 110-acre Dow Gardens welcomes more than 200,000 guests per year. Visitors are invited to leave the pathway and explore the uniquely-designed landscape, take a tour of the historic Pines Home, participate in one of many hands-on educational programs, and discover beautiful art and music in a relaxed setting. Be sure to head to the garden's Whiting Forest, the longest canopy walk in the nation which is ADA accessible.
Swing by the world's largest Christmas store, Bronnner's CHRISTmas Wonderland, to experience holiday cheer year-round.
Explore the nation's only freshwater sanctuary with 200 historical shipwrecks preserved in Lake Huron's fresh water and 100 miles of shoreline. Paddle, snorkel or experience the wrecks up-close aboard a glass-bottom boat.
Hike along the waterways to see the 14-foot Lumberman's Monument. It stands on a high bank with the Au Sable River providing a scenic backdrop.