19 Places to Eat on an East Michigan Road Trip
Many travelers these days are trekking across the state for what they call "foodie adventures," which are vacations that revolve around great food finds. From classic comfort foods to fresh Michigan produce, your taste buds won't be disappointed with the culinary delights of Pure Michigan. We put together this list of just a few fantastic places to eat when you're on the road on the east side of the state.
 
Eastern Michigan
The air is fragrant with fresh breezes and scents of coffee houses, bakeries and award-winning restaurants, all tempting to a passerby on the shores of Michigan's East side.
 
Serves up fresh sea food with various specials from all you can eat to rotating fish. Depending on the season, guests can venture outside and enjoy their meals on the patio, overlooking the water.
 
Specializes in fresh fish and seafood selections and offers a serene view of the St. Clair River. It is known for its Sunday brunch and live entertainment. The adjacent Blue Water Inn is beautifully renovated, with upscale amenities and amazing river views
 
Enjoy homemade soups and salads in this refurbished home's Victorian dining room or in the whimsical gardens, weather permitting.
 
This café is a cultural, musical and culinary mecca in the heart of the city in a civil war era building. The space has been restored, but still keeps a vintage feel, and serves up coffees, rotating microbrews, cocktails, soups and salads.
 
Nestled downtown, the warm spaces has a mix of wines, domestic imports, draft beers, martinis and more.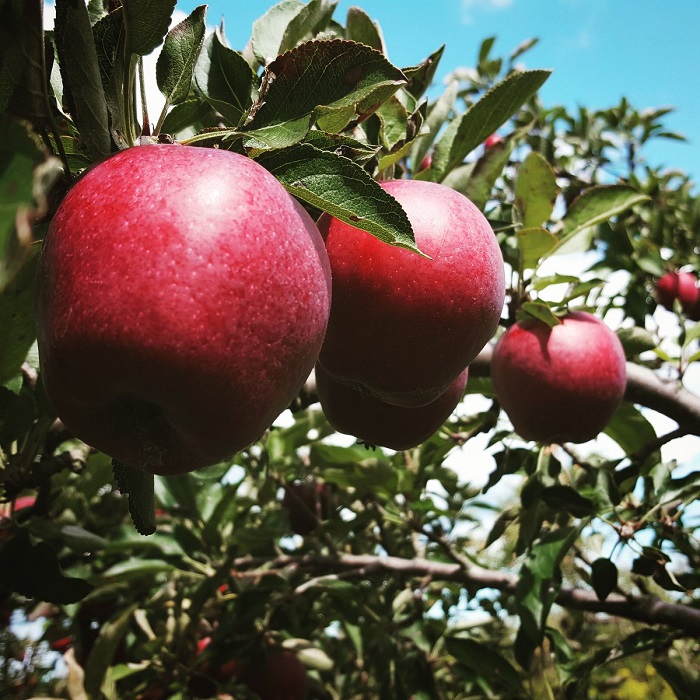 This orchard not only offers apples, cherries, peaches, plums, cider and donuts, but also has a winery for the adults in the group!
 
Uri's is accessible via land and water, right on the waterfront. The eccentric menu is what the chef calls "American Fusion Cuisine", encompassing dishes from around the world with a home-style twist.
 
Is open every Saturday May-October. The market features over 100 vendors with baked goods, meats, dairy and various specialty foods.
 
East Central Michigan & Through the Thumb
Driving through east central and the thumb of Michigan, you will stumble upon many hidden culinary destinations that the locals find to be great treasures. The scenery will captivate you as much as the amazing food.
 
Has over 10 acrea of premium wine grapes and hops near Lake Huron. They offer samples and can be found in plenty of local spots.
 
Serves up mouthwatering donuts and breakfast sandwiches every morning. Come lunch  they have hot dogs and pizza and an ever rotating mix of baked goods from cheesecakes and cupcakes to pies and pastries.
 
Is a casual local favorite with home-style meals for any time of day.
 
Russell's gives guests the chance to pick their very own blueberries to take home, and offers group tours. They also have a barn with over 30,000 books.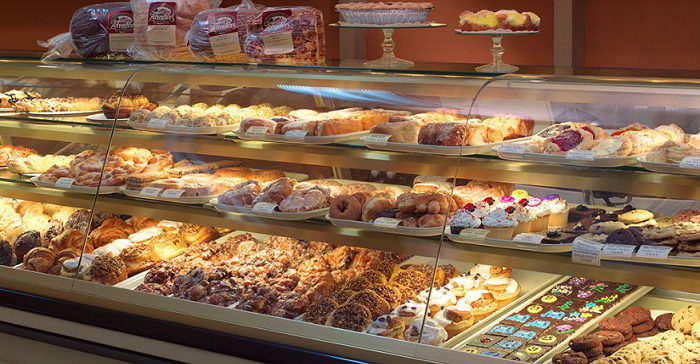 Zehnder's is known for its famous family-style chicken dinners, complete with hearty sides. They also have a bakery with giant delectable cinnamon rolls.
 
Montrose is for the DIY folks. They have u-pick available for apples, pumpkins, cherries, blueberries, Christmas trees and more! Come fall they offer cider, donuts and hayrides and always have a fully stocked farmers market. 
 
This year-round market is open to the public and has over 50 vendors selling everything from wine and cheese to produce, poultry and baked goods each Tuesday, Thursday and Saturday.
 
Eastern Upper Peninsula
It is time to take your taste buds on an adventure through the Upper Peninsula. You will find fresh fish from the Great Lakes, meals that fill your belly, wine and beer unique to the north, cranberry farms and local farmers markets.
 
Enjoy fresh fish from the lake, steaks and pasta while you enjoy live music and games at Driftwood.
 
The family-owned Threefold Vine Winery is tucked into a historic old bank right downtown and has a selection on delicious wines.
 
Enjoy microbrews and gourmet foods at the Tahquamenon Falls Brewery & Pub. Travelers flock to enjoy the Porcupine Pale Ale!
 
Sydney's has a mix of Lake Superior fish and traditional comfort foods from pastas to burgers. They also have live music and rotating drink specials.
 
---