4 Scenic Places to Visit in the Southern Lower Peninsula
Join photographer, Gene Yoon, on his southern Michigan road trip as he tours four historic and charming cities in the lower "mitten."
From the shores of Lake Michigan to the bays of Lake Huron, southern Michigan is full of historic and charming towns and cities perfect for a road trip in any season, especially fall. Whether you're looking for modern art and craft beer in the city, or a lazy day of fishing on one of Michigan's numerous inland lakes, I highly recommend one of these four cities. I recently made a southern Michigan road trip where I visited four spots that you should definitely add to your list to visit in the fall.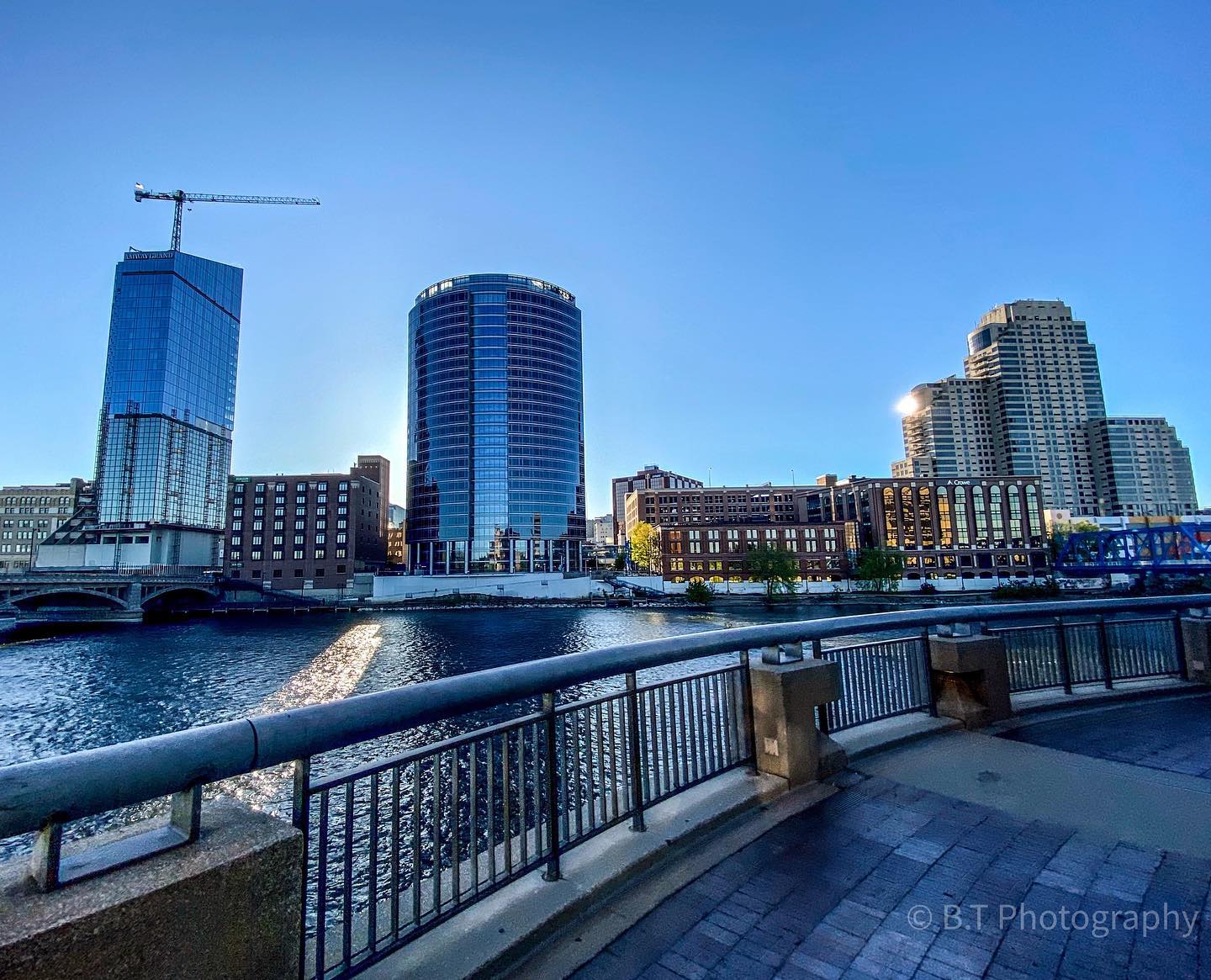 Grand Rapids is a city that's well known to Michiganders, but is gaining more notice nationwide not only for its incredible brewery and beer culture but also for its art, rapid growth and all around beauty. The city itself is vibrant with culture and art and boasts a variety of restaurants and bars that are unique and offer food that's Instagram worthy. My family and I stayed in the city, close to Amway Grand Plaza Hotel, and happened to be in town during ArtPrize. This international art competition takes place over the course of nineteen days. During the competition, people from all over the state, country, and globe come to Grand Rapids to see unique artwork that is put up all over the city and many times even intertwined with the architecture and landscape of the city itself. The Grand Rapids Art Museum (GRAM), Amway Grand Plaza Hotel, and the Blue Bridge are some popular locations that always boast some of the most beautiful pieces of art.
   
If you love beer, you probably know Grand Rapids is also known by many as "Beer City USA" for the many breweries that call the Grand Rapids area home. Founder's is a must-see brewery that has beer that can be found all over the country, but dining and drinking in the tap room is an experience in itself. New Holland Brewing Company also has a beautiful space and offers all types of brews for beer enthusiasts. And the best part, both breweries are within a couple miles of one another.
 For morning (or anytime) coffee, you've got to visit Madcap Coffee. It was my happy place that I took my daughter, Sophie, to every morning during our stay because not only was the coffee out of this world, but the staff is also incredibly warm and friendly. For lunch, check out the Grand Rapids Downtown Market for Slows Bar B Q and other delicious restaurants and boutique shops/food stands that you can get lost in for hours as you walk through the market. And the best part? Madcap Coffee opened another location here so you can enjoy their coffee here too as you take a stroll through the market.
   
The downtown area offers this unique blend of industrial buildings, but because the Grand River runs through the city, so much nature and greenery is a part of the identity of the city. Take a stroll in Rosa Parks Circle, that's right in front of the Grand Rapids Art Museum—it's great for relaxing and to people watching. There's more to be explored in the surrounding area too, so after experiencing downtown Grand Rapids, we ventured out and went for a hike at Provin Trails. The wooded area provides a calming and peaceful trek down the tree-lined trails and even along a sand dune! We found it to be very kid-friendly and relaxing.
 
 
For a more fall-theme experience, head to Schwallier's Country Basket for some good ol' apple picking while enjoying delicious doughnuts and apple cider. The farm has a pen where you can feed goats, haystacks to climb, rubber duck racing water baths, a small farm play area with the most friendly kittens and of course, endless pumpkin patches and lanes for apple picking. We ended our trip with a visit to Frederick Meijer Gardens, a botanical garden that introduces you to flowers and smells that you didn't even know existed and almost feels like another small world tucked away in Grand Rapids – definitely a must-see when in the area!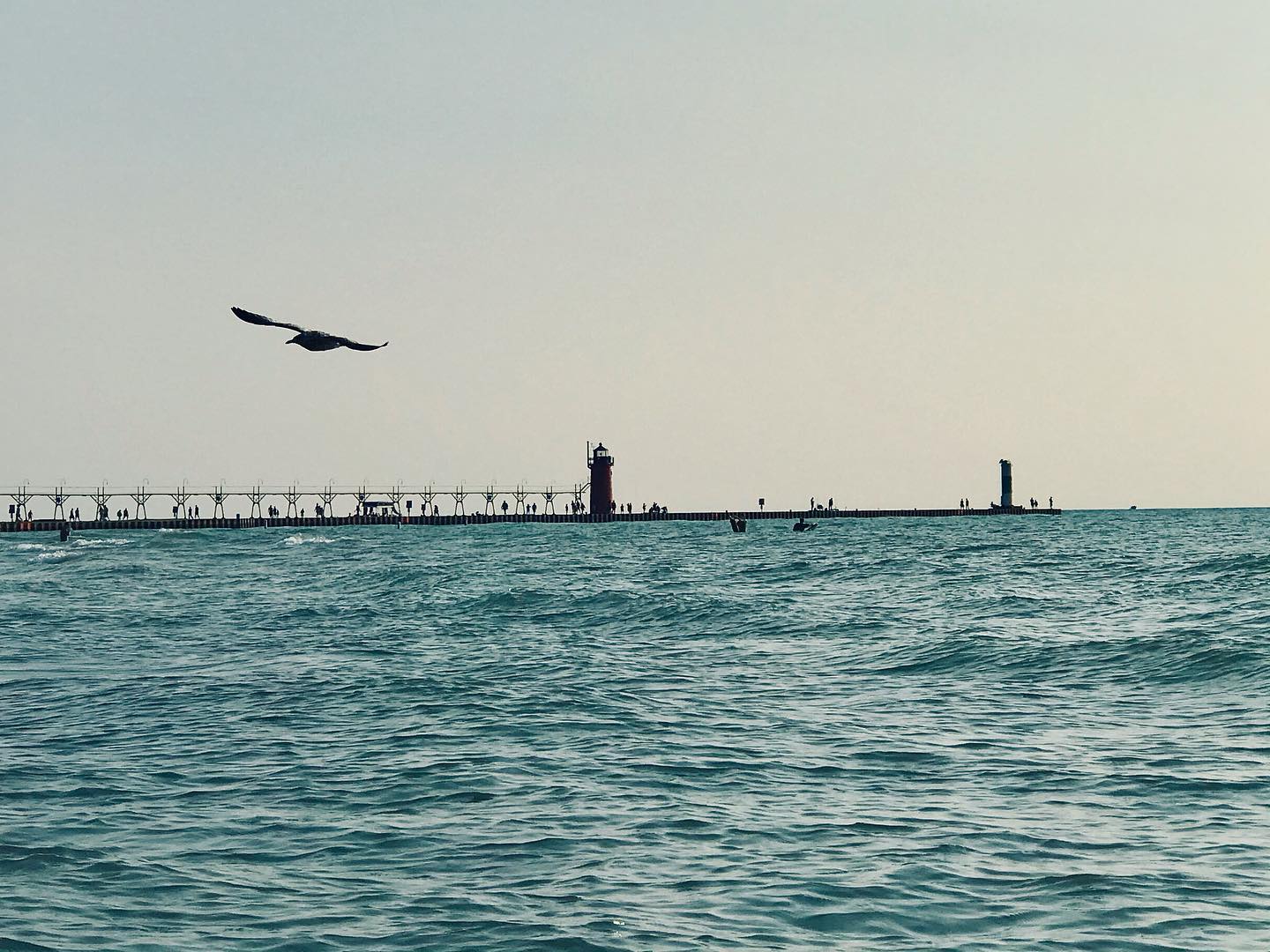 Nestled along the shores of Lake Michigan and within an hour's drive of Grand Rapids and Holland is South Haven. Beaches and nature abound in this coastal Lake Michigan haven—you could spend a week here and still not visit every beach in the area. To get the best of both, visit Van Buren State Park, a favorite spot among locals and those who visit here. Although we didn't have ideal beach weather during our stay, it worked out because we enjoyed a peaceful walk through the state park to find a nearly empty beach. To experience something so majestic and beautiful and not feel rushed or conscious of others was definitely a treat.
 
South Haven Lighthouse, found on South Haven's South Beach, is a popular destination. The beach offers benches, a park and plenty of walking paths making it accessible for all ages. I suggest picking up lunch from a local restaurant and having a picnic on the beach. During our lunch, we especially enjoyed watching children chasing seagulls and the boats coming in and out of the harbor.
 
South Haven's downtown area offers plenty of attractions and activities too! There are plenty of shops and delicious restaurants, and even the Michigan Maritime Museum. Clementine's is a notoriously famous restaurant found in the heart of town that offers delicious food, drinks and decor that keeps your eye's wandering as you enjoy your meal. I highly recommend any of their burgers or any salad with their raspberry vinaigrette dressing.
 
After spending the first portion of our trip closer to the western part of Michigan and by Lake Michigan, we began to make our way more inland towards Jackson. If you talk to any Jackson resident they'll tell you that there have been quite a few changes in recent years with the addition of more shops and restaurants popping up in the area. But it's evident that as you drive to and through Jackson, that so much history can be found in the area, not to mention stunning scenery.
 
For our first full day in Jackson, we went to go for a hike on the Falling Waters Trail in Jackson County, right off of M-60. The fall colors were in full "bloom" and as we walked on the path leading us to Lime Lake, bright colors of red, orange and yellow seemed to be bursting from the surrounding woods. After slowly making our way out of the trail snaking through the woods, we ended up with an incredible view of Lime Lake. Originally a mining operation for Marl, a combination of limestone, sand, and clay, Lime Lake is now known for its excellent fishing. Although we didn't have fishing poles on us, it was the perfect place to take in the silence and serenity of nature, with the occasional interruption of a nearby bird chirping or from others walking along the hiking path.
 
If you visit Jackson in the summer months, be sure to check out Cascade Falls, I heard it's beautiful in the summer and is a must-see when it's open. Sadly it was closed when we visited in the fall. The Ella Sharp Park and Museum is another family-friendly spot to check out when in the area that is rich with history and art from the Jackson area.
 
 
Before leaving Jackson, we knew we wanted to check out the downtown area and although we would've enjoyed trying every restaurant on the main street, we brought our appetites to the Junk Yard Dog to try to delicious and some insane hot dog creations. After lunch, we headed over to the Grand River Brewery to try their famous Monkey Mouth IPA, which won North American IPA of the year in 2015, and also tried a flight of some other beers the staff recommended. The beer was outstanding, but so was the warm and helpful staff members that clearly care about the experience of their customers. It's clear that the brewery is serious and passionate about beer, but also the city of Jackson. I enjoyed our visit there so much that I even took a growler back with us! My wife and I are also avid sushi eaters and we were pumped to visit Jackson because heard of this sushi place called Aka Sushi that people had been raving about. Let me tell you, the hype was real. So real that we ended up eating there twice during our stay! And you have to check out Gilbert Chocolates.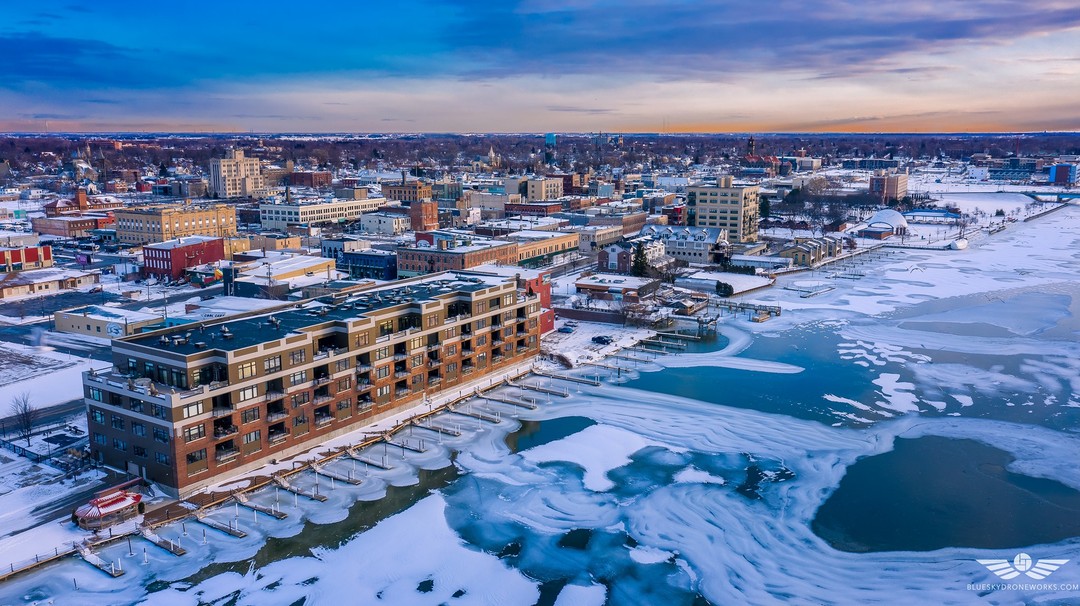 Our travels finally brought us to our last location, the beautiful Bay City, located just 20 minutes north of Saginaw, situated near the base of Saginaw Bay on Lake Huron. Michigan's east coast is known as the "sunrise side" but we started our Bay City experience with a stellar sunset. We found a small unassuming harbor just a couple miles from the city and shared the view with some fishermen that had just come in for the day.
 
Bay City is nestled along the Saginaw River and there are plenty of restaurants and shops that line the streets. We enjoyed a meal at the American Kitchen Restaurant where we snacked on delicious sweet potato fries. As we continued exploring and talking to some of the residents and store owners, the first impression we received was that people are proud of this city, and for good reason. We hung out on the Riverwalk Pier for a bit taking in the scenes and made our way to Wenonah Park to enjoy another sunset over the river.
 
While in the area be sure to check out City Market, an indoor farmer's market that's open year round and has tons of food options for the worker on a lunch break or family looking to get a Friday night dinner. The entire market strives towards the idea of building community and in a lot of ways acts as a central gathering place for the city's citizens. You can get everything from BBQ to pizza, a plethora of teas, bubble tea, pastries and even amazing pickles.
 
After enjoying a meal downtown, you can head to the Bay City State Recreation Area to go for a walk along the bay or enjoy an evening ice cream on any of the numerous benches found in the park. It's clear the park is for all ages with paved paths and a playground for children.
 
Since we were traveling as a family with a toddler, it was our aim to really experience every location for the beauty and adventure it offered, but it was also important to explore all these amazing places as a family. During our trip, we believe we experienced the state for what it is, a collection of cities, beautiful landscapes, culture and people that are just as beautiful and unique as the state itself. So get out there, explore, adventure, experience and go on a road trip!
 
About the Author: A Michigan State grad and Chicago native, Gene Yoon is a husband, father and pizza lover who's a sucker for incredible landscapes. He's traveled the world but his adventurous spirit always leads him back to the Midwest. Find Gene's journey on geneyoonphotography.com. Gene traveled across Southern Michigan for two weeks during Pure Michigan's 2017 Fall & Seek campaign to discover scenic spots crowd-sourced from social media.
 
---