What things to do in South Haven?
Explore South Haven's rich maritime history on a self-guide tour from pier-to-pier and through interactive installations at the Michigan Maritime Museum. Bask in the warmth of the sun at one of seven relaxing city beaches or explore outlying parks and nature preserves to conquer towering sand dunes.
Where to go camping in South Haven?
Popular camping destinations for families with children and pets include The Kal-Haven Outpost, Yogi Bear's Jellystone Park™ Camp-Resort, and Covert/South Haven KOA. The Fields of Michigan and Off-Map Glamping provide luxuriously curated outdoor experiences with all of the comforts and hospitality you'd expect from your favorite premier hotel.
What is South Haven known for?
The National Blueberry Festival celebrates the cultural and economic significance of blueberries with a lavish parade, live outdoor concerts, pie-eating contests, loads of blueberry baked goods to take home, kids' activities, and events at local farms! The 2023 National Blueberry Festival will take place Aug 10 - 13.
What to do in South Haven this weekend?
For more information:
Discover South Haven
South Haven's proximity to several major cities makes it a great destination for a road trip. There are so many ways to enjoy South Haven in addition to the
shops
and
restaurants
. Almost all of our attractions are within walking or biking distance from the downtown area! Spend your visit exploring our various
museums
,
parks
,
trails
, and
beaches
, and take in the beautiful scenery along the way.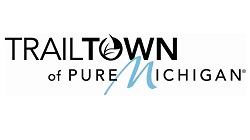 Share Your
South Haven Photos
Tag your photos with #PureMichigan