What things to do in South Haven?
South Haven is located on the shores of Lake Michigan and offers various water activities and several pristine beaches. The South Pier Lighthouse sits on the South Pier at the mouth of the Black River. It is also home to the 34-mile-long Kal-Haven Trail that spans from South Haven to Kalamazoo.
Where to go camping in South Haven?
The South Haven area offers many places to camp including the Kal-Haven RV Park, Black River Trails Campground, and Camp S'More. If you're more of a luxury camper, visit places like Off Map Glamping, the Fields of Michigan, and the Kal-Haven Outpost.
What is South Haven known for?
South Haven is known for being located on Lake Michigan and offering seven different public beaches that allow for a variety of water activities and the South Pier Lighthouse is located at South Beach.
What to do in South Haven this weekend?
South Haven has four distinct seasons that offer various activities month to month. However, there are always beaches, parks, and trails to explore during every season.
For more information:
Discover South Haven
South Haven's proximity to several major cities makes it a great destination for a road trip. There are so many ways to enjoy South Haven in addition to the
shops
and
restaurants
. Almost all of our attractions are within walking or biking distance from the downtown area! Spend your visit exploring our various
museums
,
parks
,
trails
, and
beaches
, and take in the beautiful scenery along the way.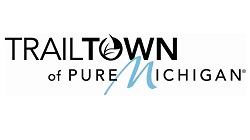 South Haven Social Feed
Tag your photos with #PureMichigan