Things to Do in Charlevoix: The Ultimate Pure Michigan Guide
 
From any vantage point in the city, and in every season, Charlevoix lives up to its nickname: "Charlevoix: the beautiful." Lake Michigan's wide, sandy shoreline is a short stroll along a channel from downtown. There, boutiques, microbreweries, creative restaurants, a clever book store, fresh fish markets and more, line a harbor often dotted with picture-perfect sailboats. There are beaches that highlight sunrise, others sunset, a classic drawbridge and unusual architecture that full vacations are planned around. Here are a few other ideas for a vacation itinerary.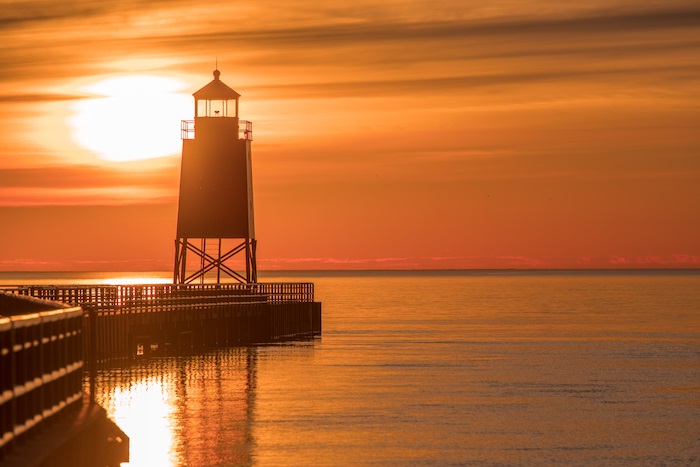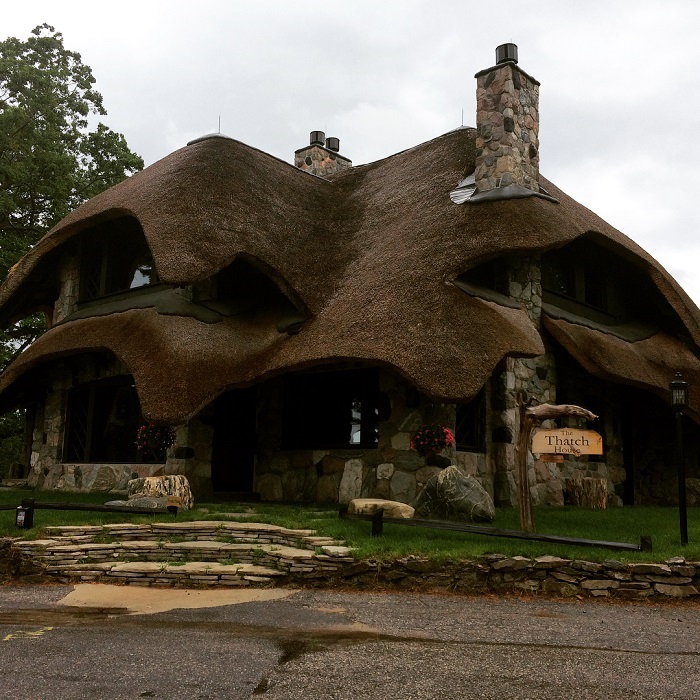 Hobbit houses have sprouted—some available for rent, others for a tour not quickly forgotten. The Charlevoix Visitor Center is a good first stop for a free map to all the homes designed by one of Charlevoix's first—and certain most whimsical—architects, Earl Young. His homes, created out of boulders he'd collect while exploring the shorelines, fields and woods of the north, seem to have sprung, hobbit-style from Middle Earth. Between 1918 and the early 1950s, he built 30 houses in Cotswold-style designs that include one sporting a thatched roof imported from England and a "Half House" that seems to have been designed for fairies.
To continue your architectural tour, stay at Hotel Earl of Charlevoix during your trip. Originally designed by Earl Young, this boutique hotel as been renovated with a mid-century modern flair and unique details inspired by its original architect. Its located near Lake Charlevoix, Lake Michigan and all of the charms of downtown.
 
2. Check out the Castle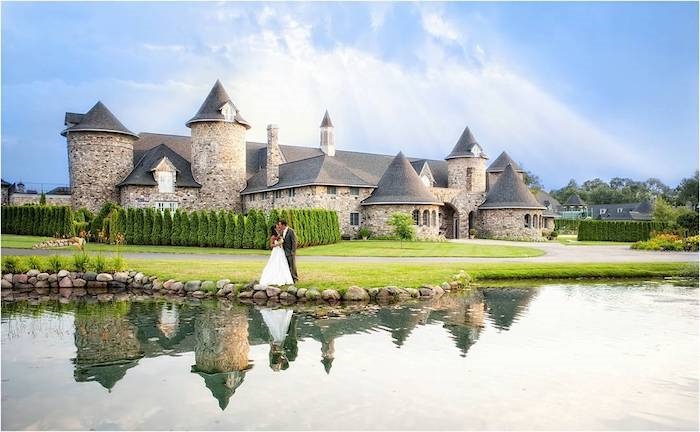 Built in 1918 as a model dairy farm, Castle Farms has had many purposes throughout its lifetime. A former executive of the Sears Roebuck Co. built the French Normandy-style complex of boulders as a way to showcase Sears farm implements—farm animals and all. Over its lifetime, the true American castle has housed an artist colony, a rock concert venue and now both weddings and tours. The site boasts the state's largest model railroad, a collection of wedding cake toppers, and artifacts related to its storied past.
 
3. Explore by Trail 
An extensive trail system winds through miles of untouched natural beauty great for hiking, running, biking, snowshoeing and cross-country skiing. Bike along the Lake Michigan shoreline on the paved Little Traverse Wheelway, hike or ski trails to the beach at Mt. McSauba Recreation area or opt to explore one of 20 nature preserves and parks.
 
4. Shop Fresh at Orchards and Farm Markets
The surrounding countryside is a mecca for farms and fruit stands situated steps from the trees on which they were grown. Stop for fruit to pick or buy ready to eat or goodies lovingly crafted into cookies, pies, jams and more at locally famed shops like Friske's, King's or Royal Farms. Or hit Autumn's Apple Fest, one of several waterfront events held through the year.
 
5. Hone your Eye for Art
The city's known for its unusual collection of fine art, from the downtown and rural galleries to the mural on the upper wall of the Charlevoix Public Library. Visit North Seas Gallery and Antiques for a rare (U.S.) collection of paintings by Dutch masters and a collection of bronze statues that serve homage to laborers. A few miles south of town, Bier Art Gallery and Pottery Studio showcases the combined works of some 100 areas artists and the pottery of the Bier family, often found working in their open studio on pieces inspired by local woods and lakes.
 
5. Float the Jordan River
Paddle this scenic natural river with just the right flow for a leisurely summer outing or—for the more adventurous—a river winter rafting trip that warms you up with stops for snowshoeing and hot chocolate.
 
6. Sail Lake Charlevoix
The boats dotting Round Lake give the town a big part of its charm, but when you're done taking photos and want to get out on one, book Sunshine Charters for a day- or sunset sail that starts in Lake Charlevoix and ends in Lake Michigan.
 
7. Eat Whitefish (and more)
Dining is a multi-sensory and intensely local experience in Charlevoix, where you can watch boats pulling into dock while eating some of the north's best Fish and Chips dinners, caught just that morning. At John Cross Fisheries, you'll catch the multi-generational fishing rhythm as you order whitefish or walleye straight from the boat or their famed Three Fish Dip. At new Harwood Gold Cafe, find the maple syrup from the family-owned farm in the brisket, balsamic dressings, hand pies and slabs from the one-time fudge shop fashioned into tables and countertops.
 
8. Explore Hemingway's North
Steamships and trains once ferried Victorian era resorters to what was then called the "Queen of Northern Resort Country," taking them to summer lake cottages and hotels like the Hotel Walloon; the newly reopened hotel, brings history back in the form of a resort vibe through Adirondack chairs on the lakeshore, wide porches and a slow-travel vacation feel. The hotel also holds an annual weekend devoted to the days Ernest Hemingway and his family summered in the area. Charlevoix is mentioned in the author's writings, and you'll find the signed original of his marriage certificate to wife Hadley Richardson on display in the Harsha House Museum.
 
9. Golf, Vintage Style
Tee off at the Belvedere Club, and you'll be playing one of Michigan's oldest courses, dating back to 1925 when members of the Charlevoix Summer Resort Association decided their social club needed a golf course and called on a local Scotsman and course architect.
 
10. Ferry to the Emerald Isle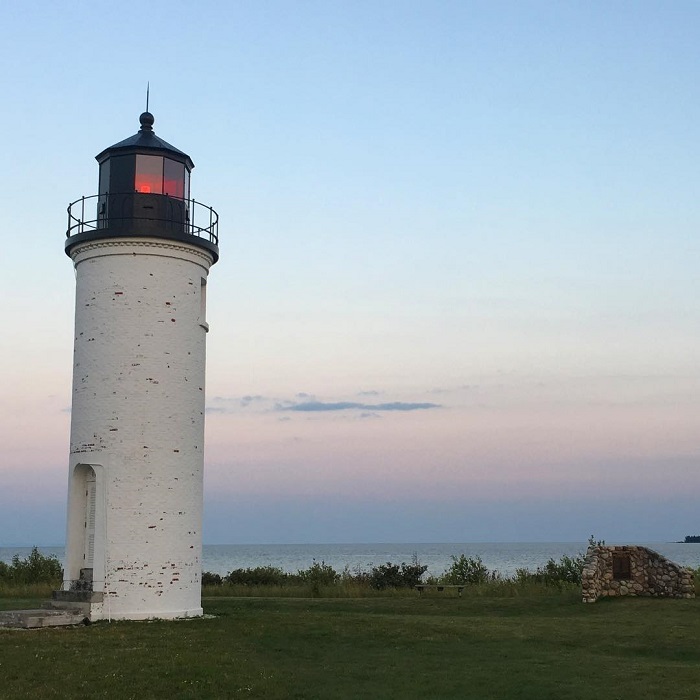 Ferries to Beaver Island depart in Charlevoix, and you'll find lighthouses to tour, wildlife to spot, lakes to kayak, trails to bike and history to explore on the 13-mile long island. Following the birding trail that highlights hotspots for viewing the shorebirds and colorful warblers that nest or migrate through as well as inland lake loons and soaring raptors. There are also museums and markers highlighting its early Irish settlers as well as a bizarre history tale of the island's one-time self-proclaimed king, James Jess Strang, who was a Mormon polygamist, state legislator and Great Lakes pirate.
 
11. Take the Country's Shortest Ferry Ride
Catch the
Ironton Ferry
, if only to partake in a bit of "Ripley's Believe it or Not" history. The 650-foot crossing of Lake Charlevoix's south arm was once made by sheep, horses and buggies. A former captain made the Ripley's pages for traveling 15,000 miles while never being more than a quarter mile from home.  
---