Tips for Bass Fishing in Michigan
With plenty of fresh water rivers, lakes and streams, Pure Michigan is an angler's paradise waiting to be explored. For those starting out, or who need a refresher, here are a few fun facts that you might know about fishing for the popular bass in Michigan. 
1. Morning or Night is When the Fish Really Bite
It's no secret that when the sun is high in the sky, fish swim down to cooler, deeper water. Bass fishing in the morning or at night has become a favorite summer technique not only to escape the heat and recreational boat traffic; it is also the time for catching big bass!
2. Keep Your Eye on the Line 
Every so often, check the line. If the line is tangled from coming in contact with debris (rocks, gravel, weeds) in the water, it could break meaning your trophy bass gets away.
3. Study the Map 
Maps are easily available for every lake around the state of Michigan. These maps are a great way to identify drop-offs and weed beds, as well as any fish cribs that bass might like to use as shelter. You can also mark your own fishing hot-spots or areas that are duds.
4. Change up Your Lure
Sometimes, you might not catch a single fish for a whole day just because you're set on a certain lure. While some bass fishers live and die by the Hula Popper, switching up your lure or even the size of the lure might land you a big one.
5. Know Your Seasons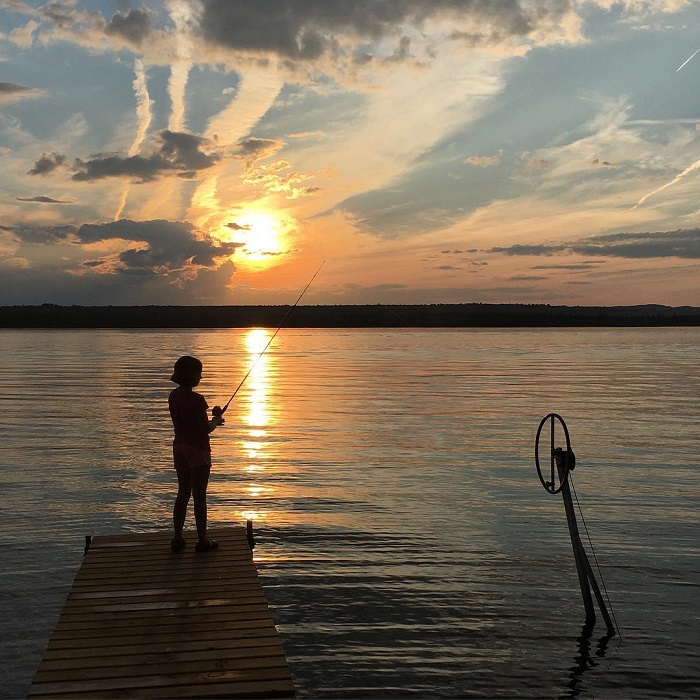 The best time to bass fish is during the pre-spawn. The pre-spawn starts in spring around the time the water is about 60 degrees. Both male and female bass move to shallower waters to find the best place to nest and start aggressively feeding. Pre-spawn is a bass fisher's goldmine.
6. Some Lakes Are Better Than Others 
Some Michigan lakes are actually known for being better fishing area for certain types of fish. While catching walleye or a mess of panfish makes for a great day on the open water, you'll find the most luck with bass on lakes or streams known best for bass fishing.
7. Learn Where Bass Like to Hang Out 
Casting near shores and trees on the edge of the water may be the tried-and-true method of bass fishing, but try your luck in some different spots. Bass love bridges, rock piles and brush in the water as places to hide.
8. Know What to Look For 
There are countless types of water vegetation in Michigan's lakes. Specifically for bass, hydrilla, lily pads, hyacinths and other greenery are great bass spots as they provide food, shade and higher level of oxygen in the water.
9. Don't Try to do Too Much 
The key to any kind of fishing is getting out there and enjoying yourself. Different types of lures and equipment may look nice, but get what you need and hit the water. Catching a great bass is even better when your rival on the water is still in the bait shop trying on sunglasses.
So troll the waters, cast your line and experience the wealth of fishing opportunities in Pure Michigan.