10 Types of Michigan Boat Rentals for a Perfect Day Trip
With 3,200 miles of shoreline, more than 11,000 inland lakes and countless miles of rivers, streams and bayous, it's no surprise that boating is one of Michigan's favorite pastimes.
Michigan continually ranks among the top three of the nation's boat-owning states. However, you don't need to own a boat to enjoy a little time on the water. Whatever your boating pleasure, Michigan's waterside communities offer a variety of rental options. Here's a sampling of the best.
 
1. Powerboats
Ready to cool off on a stifling hot summer day? Powerboats promise a day of warm weather excitement and are available for rental at marinas across Michigan. On Drummond Island, you can rent a powerboat to explore more than 50 smaller off-shore isles. Powerboat rentals in Boyne City or Charlevoix make it easy to explore the vast, wishbone-shaped Lake Charlevoix. Water skiers frequently rent boats in Muskegon, getting their high-speed adrenaline fix on Muskegon Lake before cruising the channel into glimmering Lake Michigan.
2. Sailboats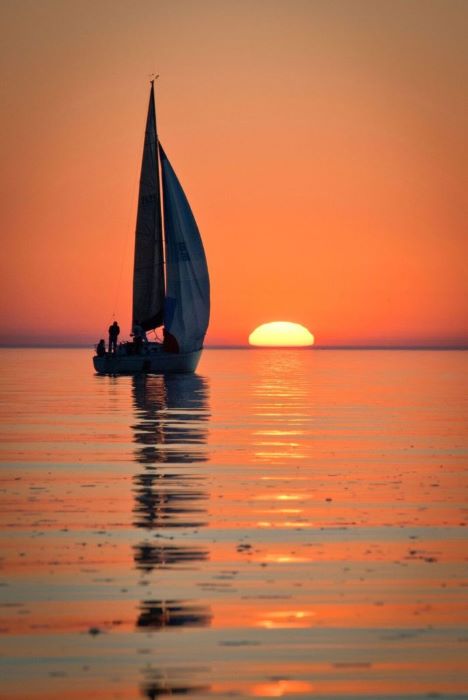 There may be nothing quite as graceful as the sight of a sailboat, hull gliding across the Great Lakes. In Traverse City, future and experienced sailors learn the ins and outs of the sport and rent small sailboats on the West Arm of Grand Traverse Bay. Downstate, boat lovers learn to sail and navigate at the Lake St. Clair Sailing School & Sail Club in St. Clair Shores.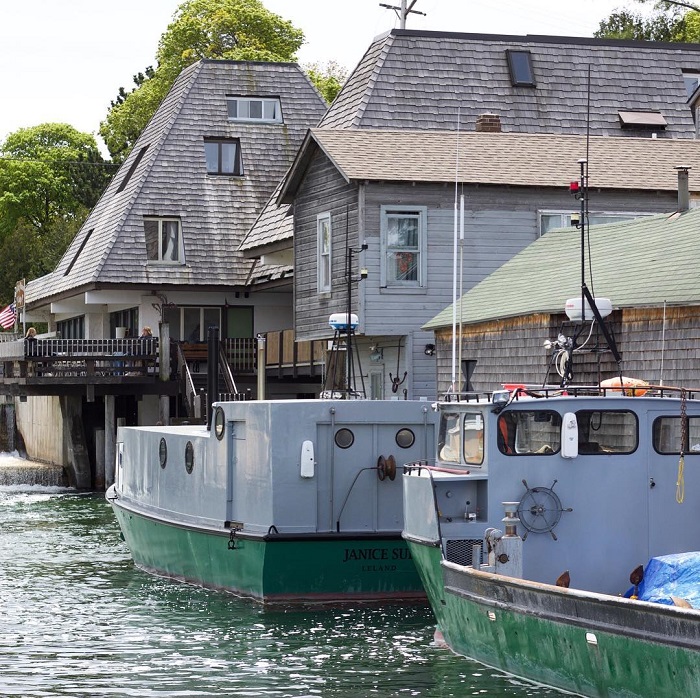 Escanaba's Little and Big Bays de Noc promise legendary fishing. The Lake Michigan coves teem with fish and sit alongside the shores of the Hiawatha National Forest. Rent a bass boat to experience the premier waters that have drawn professional bass fishing competitions like the FLW Bass Series and the Bassmaster B.A.S.S. Tournament Series. On Michigan's eastern shores, fishing boats can be rented for a day of angling in Bay City and Tawas City.
4. Pontoon Boats 
Ideal for Michigan's shallower, sandy-bottomed inland lakes, pontoon boats skim above the water's surface where other boats can't navigate. Enjoy a day on the crystalline waters of Silver Lake, pulling up close to the lake's spectacular golden sand dunes with a pontoon boat. Northern Michigan's Inland Waterway is also an ideal destination for pontoon boating. Stretching 42 miles, from Crooked Lake near Petoskey to Cheboygan in the northeast, the waterway links four inland lakes and three rivers in a continuous route to Lake Huron.
5. Houseboats
There's opportunity to linger on a houseboat, where the maritime fun continues after sundown. Spend time on White Lake, just a short distance from Lake Michigan, fishing, relaxing over a good book, dining onboard and soaking up some rays. Then, as the sun sinks slowly beneath the waves, enjoy a vibrant sunset before climbing beneath the covers. Houseboat rentals are available in Whitehall from Stay Afloat Houseboats.
6. Personal Watercraft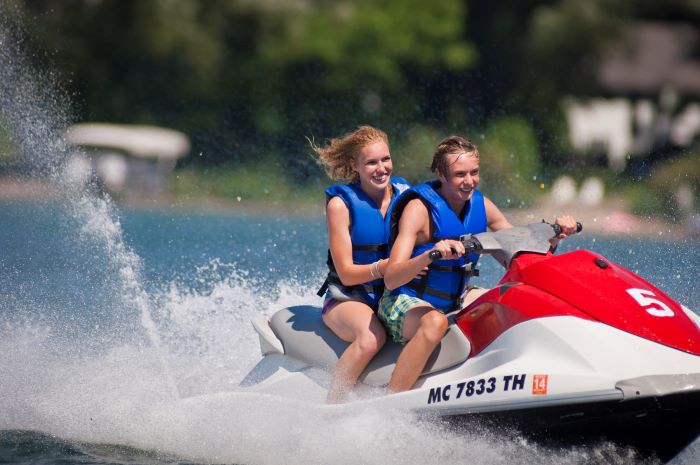 It's tough to beat the thrill of powering over Michigan's waves on a high-speed jet ski. Head to one of the state's large inland lakes for an exhilarating ride through the surf. Houghton Lake, the state's largest inland lake, promises plenty of space to roam on a personal watercraft, zipping over the waves and playing in the splash. Farther south, Holland's Lake Macatawa is a popular spot to jet ski. Rent a watercraft for cruising the small inland lake, before following the channel past Big Red, Holland's lighthouse and out into Lake Michigan.
7. Retro Boats 
Step back in time, cruising Michigan's waterways aboard a charming vintage boat. In Saugatuck, Retro Boat Rentals offers sleek refurbished vessels of the late 1950s and '60s in brilliant turquoise and cherry red that resemble automobiles of the same era. The electric boats are perfect for quiet excursions up the Kalamazoo River and into Kalamazoo Lake.
8. Kayaks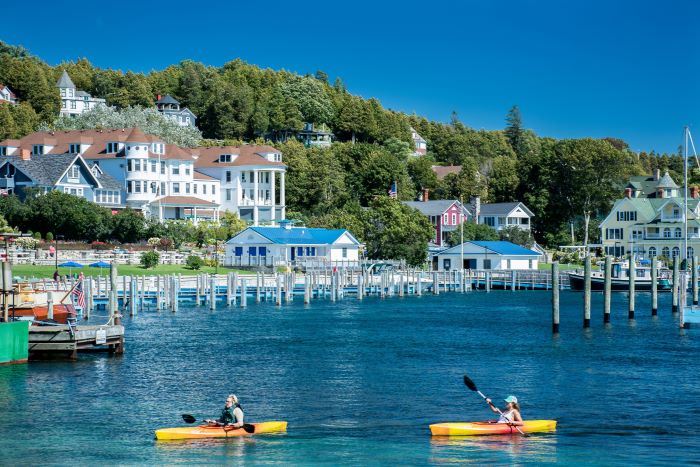 Perfect for navigating tight waterways and skirting shorelines for waterfowl and wildflower photography, kayaks can be rented at many Michigan state parks. Sea and fishing kayaks are standard at outfitters in Hessel and Cedarville where kayaking the Les Cheneaux Islands reveals unforgettable wilderness views just east of the Mackinac Bridge. Kayaking is also the preferred way to explore Tobin Harbor on Lake Superior's Isle Royale National Park.  
9. Canoes
Enjoy a peaceful canoe trip along one of Michigan's smaller rivers and streams, while soaking in the beauty of a quiet wilderness. A paddle along one of northern Michigan's meandering river typically includes sightings of leggy great blue herons and stately eagles.
10. Tiki Boats 
Bring your party to the water with a rental at Detroit-based Aloha Tiki Tours. The boats feature a floating tiki bar, complete with palm-thatched roofs, Bluetooth speakers and bar seating for up to 24 people. Tiki boats sail out of downtown Detroit, into the Detroit River; and out of St. Clair Shores, into Lake St. Clair.
Water Safety
As always, boating safely is the key to an enjoyable day on Michigan's waterways. Be sure that your watercraft is in good working condition and outfitted with proper communications and floatation devices. Be alert to other boats, swimmers and objects in the water. And always drive sober. Learn more about Michigan's boating rules and safety advice from the Michigan DNR.