Savor and Explore Flavors of Pure Michigan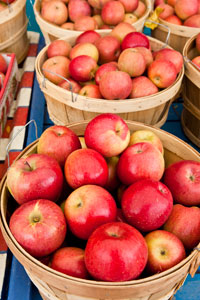 Discover the essence and spirit of our great state through local food and food ways culture. This fall, we invite you to sample some of our best harvested products and discover for yourself that Michigan offers some of the richest food experiences anywhere.
Michigan's scenic beauty is well known, but did you know that traveling around Michigan can also be an exciting culinary adventure? Michigan has an amazing bounty of agricultural offerings and visitors can get a taste at more than 100 food festivals and events throughout the year.
Early fall is a peak time to treat your family to locally-grown produce. Farmers markets, u-pick farm, orchards and farm stands are rich with healthy fruits and vegetables, just waiting to be savored. With the abundance of fish from our lakes, wild game from our forestlands and woods, wines from our vineyards and specialty beers crafted from a number of Pure Michigan products, culinary delights can be found nearly everywhere all season long all around the state.
The state hosts a wide range of special events around the harvest season from the Grand Haven Salmon Festival to Greenfield Villages Fall Flavor Weekends, early fall has a diverse mix of festivities including the following: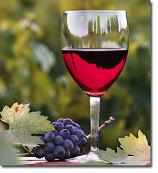 Paw Paw Wine and Harvest Festival
62nd Annual Posen Potato Festival
Hops and Props on the River
Four Flags Area Apple Festival
You'll find a comprehensive list of fall fairs and festivals at our michigan.org events listing. 
Visitors can also opt to take a foodie tour to explore specific regions, book a culinary weekend retreat, dine at an award-winning restaurant, or pick fresh herbs from an urban garden. You'll also want to be sure to check out the new wine and beer trails to round out your foodie experience.
Michigan's Great Lakes is home to some of the tastiest fish and a number of charter captains have paired with local eateries for the Michigan Catch & Cook program, where they will take your very own catch of the day to a local participating restaurant to prepare your catch just to your liking.
Garnish your soups, and salads and casseroles with fresh cheese, or finish a delectable meal with one or more of the 40 flavors of mouth-watering ice cream from the MSU Dairy Store.
Fall is the perfect time to travel and experience the flavors of Pure Michigan. Bake up a Michigan cherry-berry pie or try the iconic Upper Peninsula specialty the pasty. Turn up the oven and get cookin' for a true taste of the Great Lakes State. It's all Pure Michigan.