Swoosh Winter Fun at its Best

Michigan is known by snowmobilers nationwide for its unique combination of abundant and dependable snow, exciting terrain and extensive trail network. So, point your snowmobile down a trail in Michigan, rev it up--and get ready for a most accelerating experience. In Michigan, you'll find a vast 6,204-mile network of groomed trails winding from town to town through remote pine forests and frosty meadows with your family and friends. For help locating a trail in the area of your next winter getaway, visit our snowmobile trails link-- and swoosh away.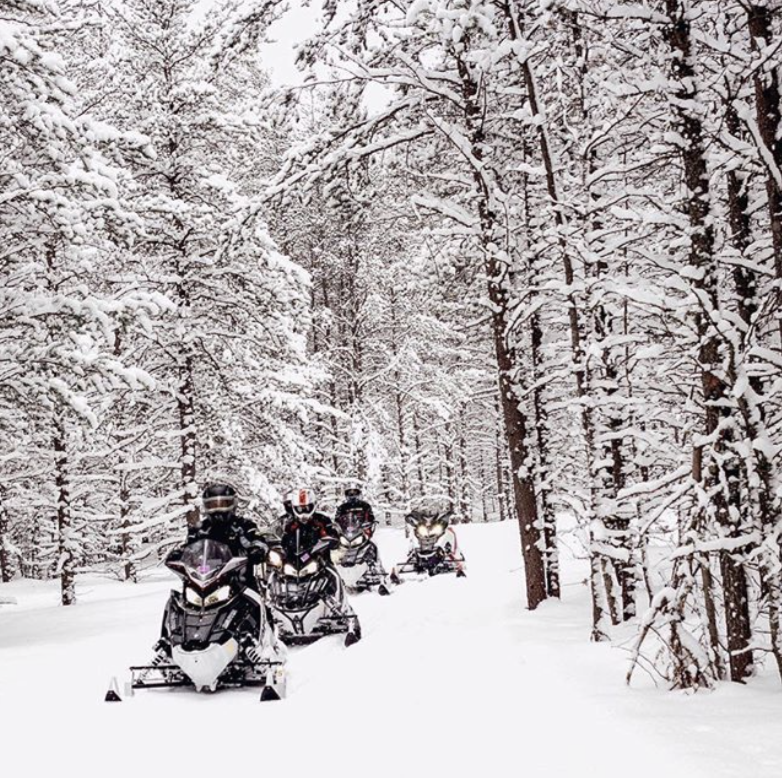 From the jumps, pikes, and rails of ski slope terrain parks to backcountry snowmobile trails, there are enough outdoor activities to keep you coming back. But, make sure you check out the snowmobile trail conditions before leaving home for those sudden weather changes.
Michigan's miles and miles of designated snowmobile trails are located throughout the state in six state forests, three national forests and many acres of privately owned lands. So, rev up those sleds and come to Michigan. Pure Michigan--one of only three states that offer a large system of interconnected snowmobile trails.

---