6 Stops for a One Tank Road Trip in Southwest Michigan
Follow I-94 through gently rolling hills and charming small towns, from the middle of Michigan to its Lake Michigan shore on this one-tank trip through Southwest Michigan.
Enjoy a good breakfast in Battle Creek—this is Cereal City, after all, birthplace of breakfast cereal and home to Kellogg's—and then head out on safari. Binder Park Zoo is home to thousands of animals, including one of the largest giraffe herds in the country at their Wild Africa exhibit.
 
Battle Creek's Kingman Museum, Natural History and Planetarium ranks as the only natural history museum in southwest Michigan, with three floors of exhibits about biology and anthropology. The museum overlooks the 72-acre Leila Arboretum, a free greenspace perfect for serious gardeners and those just looking for pleasant hiking and running paths. Battle Creek's downtown offers a nice selection of shopping and dining options as well as the award-winning Arcadia Brewing Company.
It's a short drive to Kalamazoo down I-94 west. The university town is known for its museums and the state's oldest microbrewery. Begin at the Air Zoo, five miles south of town. Named for the Hellcats, Bearcats and other WWII-era fighter planes on display, the Air Zoo's collection of vintage air and space transportation is remarkable, and its flight-themed amusement park-style rides and simulators promise a fun day for all ages.
 
Back downtown, the Kalamazoo Institute of Arts stakes its claim to fame on a significant permanent collection of 20th-century painting and sculpture, but the museum's Tiffany collection stands out as well. Kalamazoo's vibrant Art Deco downtown was home to the nation's first outdoor pedestrian mall in the 1950s. Today, the downtown still welcomes pedestrians with independently-owned restaurants and boutique shopping. Bell's Brewery, Eccentric Cafe and General Store is a highlight and one of Michigan's largest microbreweries. 
 
Follow I-94 west to Paw Paw, which marks the easternmost reaches of Southwest Michigan's wine grape country, a fact borne out by the tidy lines of vineyards that soon come into view. Linked to one another by the Lake Michigan Shore Wine Trail are local wineries like Warner Vineyards Winery, St. Julian Winery (the oldest and largest winery in Michigan) and Cody Kresta Vineyard Winery in nearby Mattawan. Tasting rooms offer samples of Cabernet Francs, delicate red blends and white wines like Riesling and Sauvignon Blanc as well as light snacks on the patio.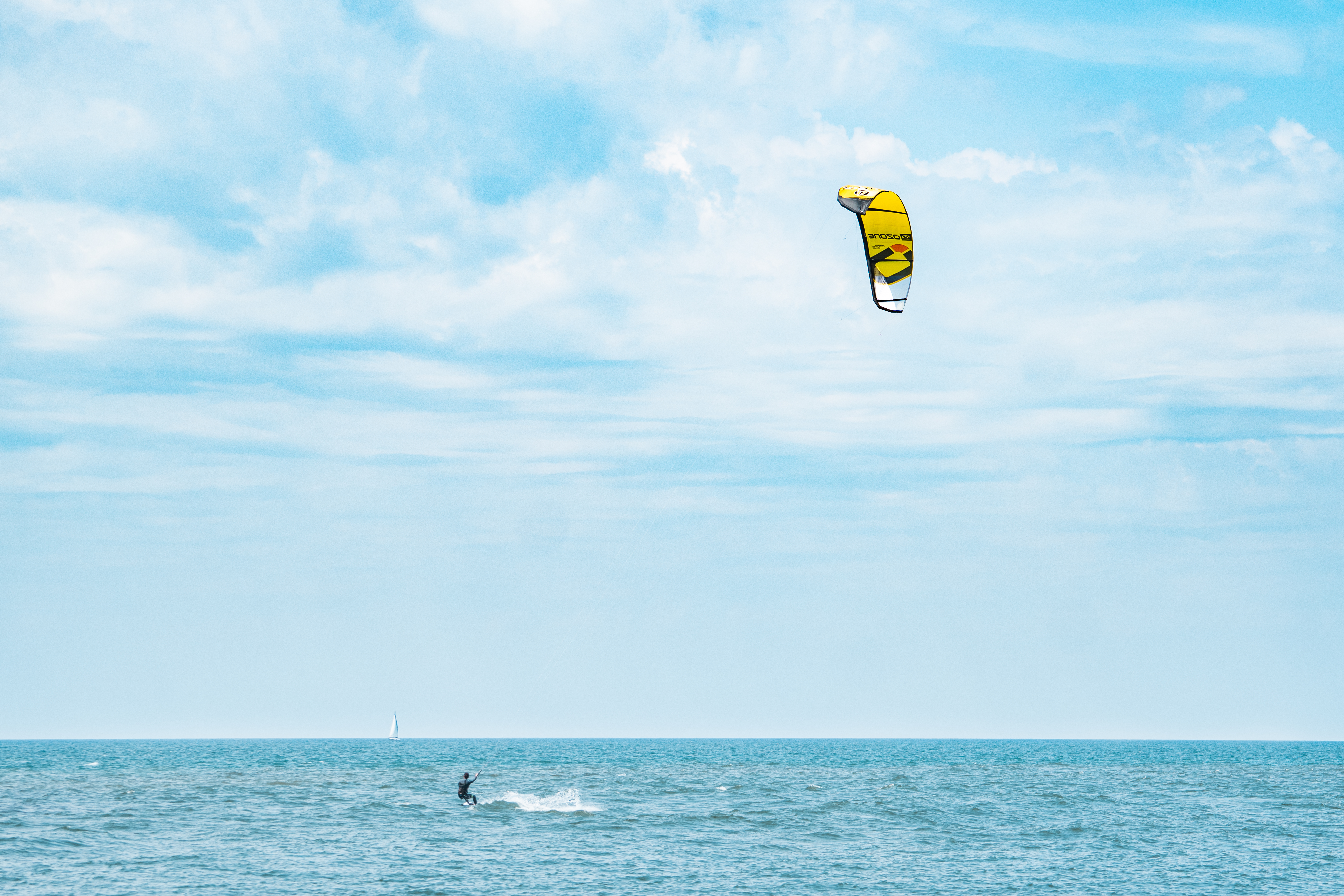 Continue on I-94 west to St. Joseph. Children love the colorful Silver Beach Center and Carousel. It's worth browsing the Carousel house's large collection of old roller coaster cars and bathing suits, too, which recall a time 100 years ago when the Silver Beach Amusement Park stood here buzzing with travelers from across the Midwest. It's just a few steps from the carousel to popular Silver Beach County Park on Lake Michigan. Charming downtown St. Joseph, a quaint brick-paved district, bustling with shoppers and diners on sunny days.
 
St. Joe's sister city Benton Harbor lies just across the St. Joseph River. Tee up for an unforgettable day of golf at Harbor Shores, an 18-hole Jack Nicklaus-designed course overlooking Lake Michigan. The course is so spectacular that the KitchenAid Senior PGA Championship competes here every second year.
Take the Blue Star Highway north to South Haven. Escape busy US-31 for a scenic drive along Lake Michigan's backroads. The Blue Star Highway leads north out of St. Joseph, its tarmac dappled with sunlight through the tree leaves. Look for U-Pick blueberry farms (DeGrandchamp Farms is a favorite) and produce stands selling their fruit and veggies at roadside stands on the honor system. In South Haven learn about Great Lakes shipping history at the Michigan Maritime Museum. Then take a stroll to the beacon that once guided those sailors. A pleasant boardwalk leads all the way to the south pier and the South Haven Lighthouse.
 
Take the Red Arrow Highway south to New Buffalo. The Red Arrow Highway departs St. Joseph to the south, a twisting route that offers occasional peeks of Lake Michigan through ancient dunes now covered with hardwood forests. The charming beach towns of Shoreham, Lakeside and Union Pier are well-known for their simple, locally-sourced food, their antique shops and galleries. Stroll the beach at Grand Mere or Warren Dunes State Parks before getting acquainted with the delicate red and crisp white wines of the Lake Michigan Shore Wine Trail.