5 Stops for a One Tank Road Trip in Western Upper Peninsula
Take Michigan's true mountain drive on U.S. 41 along the Lake Superior shoreline, under tree tunnels and to overlooks that'll have you at soaring level with the eagles on a trip through the state's rich copper heritage and prettiest scenery.
Roll down the windows to catch both bird song and rush of the occasional waterfall as you traverse the Keweenaw Peninsula, a route so stunning that Michigan designated this the state's first scenic heritage route. Trees form a canopy over most of this winding route that passes remote Lake Superior beaches and equally cool cultural heritage sites.
The route ends in Copper Harbor past Brockway Mountain Drive and its mountaintop panoramas of Lake Superior and surrounding forest. Copper Harbor is where you'll catch the Copper Harbor Lighthouse Boat Tour or ferry to Isle Royale, the country's only island national park.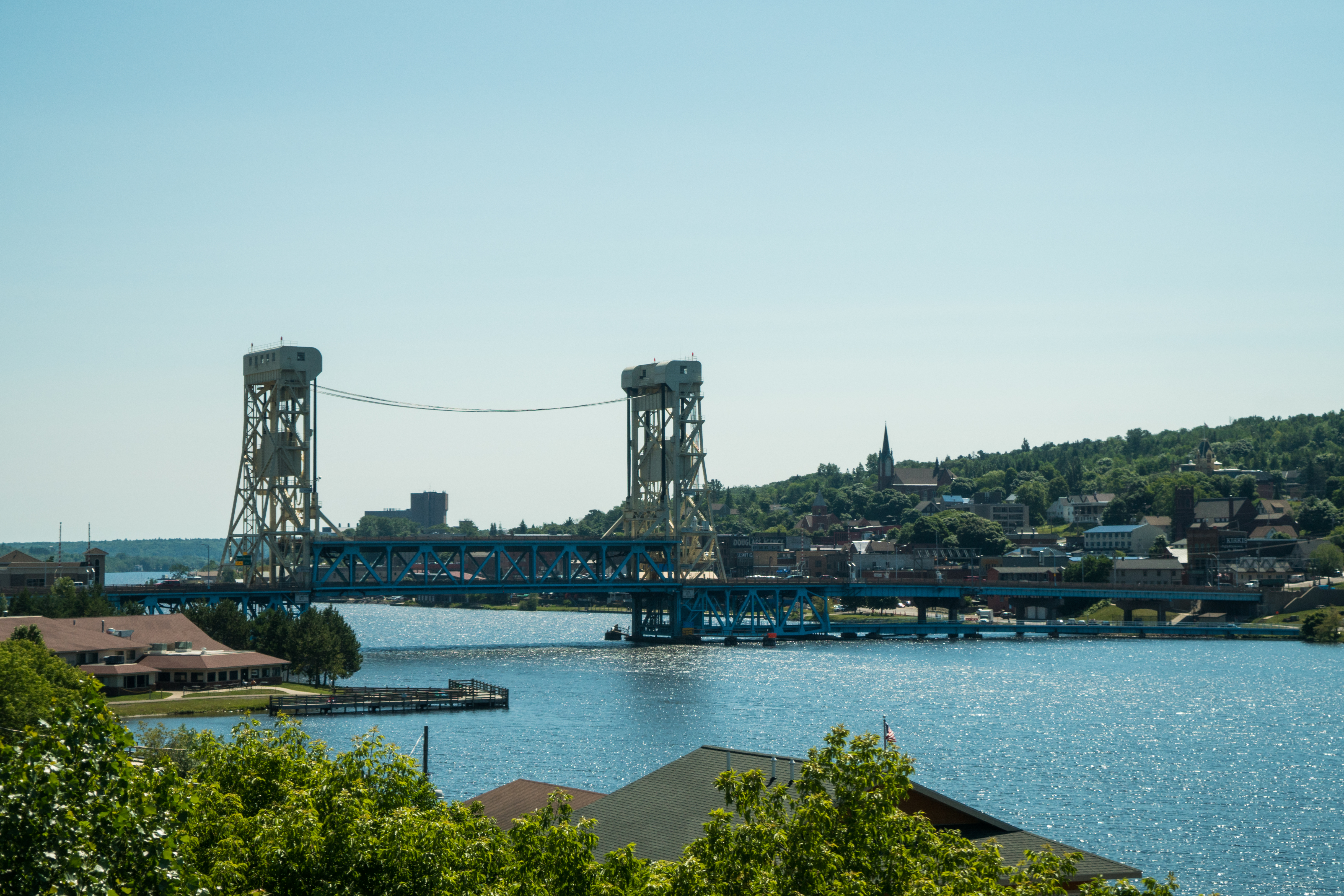 In Houghton learn about the state's literal gems. Michigan Technological University houses the A.E. Seaman Mineral Museum and its collection includes a Guinness World Record copper specimen. Book a room early if you're taking a winter drive; the college's winter carnival is an annual highlight for its dozens of intricate snow statues and heated broomball games. Any time of year, Keweenaw Brewing Company is popular for its barn-wood interior, large fireplace and comfortable furniture and core brews like Red Jacket Amber, Widow Maker Black and November Gale Pale Ale.
 
Neighboring Hancock is home to Finlandia University, the only university in North America founded by Finnish immigrants, and the town's street signs are written in both English and Finnish. Just outside of town, don a hard hat and bright yellow jacket and go down below to tour the underground shafts of Quincy Mine Properties, which operated from 1846 to 1945, and get a chilling sense of life for early copper miners.
 
Continue through Calumet. At the country's copper boom peak, this was one of the country's wealthiest cities, and it's now headquarters of Keweenaw National Historic Park. Take a guided tour to learn the fascinating story behind the humble penny, maybe attend a pasty fest, and tour the Calumet Theatre, a National Historic Landmark, which brought American theater to the region in 1900. More copper boom history comes to life at the Laurium Manor Inn, where you can book a grand room or take the Laurium Manor mansion tour.
 
Detour onto Highway 26 to hug the Lake Superior shoreline to hit "Sand Dune Drive," between Eagle River and Eagle Harbor and stop at the Jampot, where Eastern Orthodox monks fund their ministry based on the shoreline through proceeds from the sale of their signature truffles, thimbleberry and other jams and fruitcakes.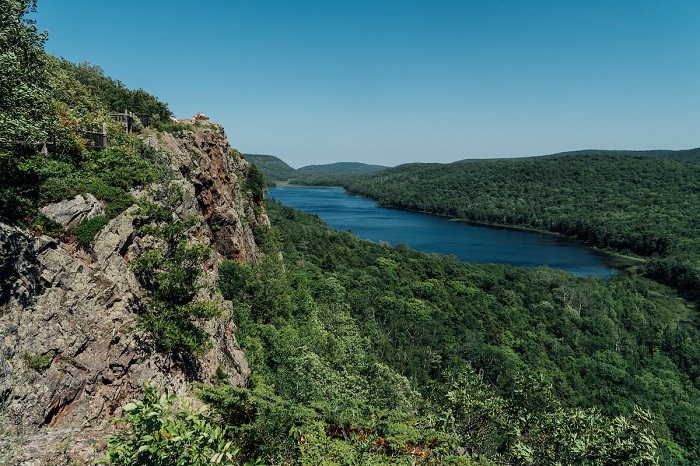 As an alternative, follow Highway 26 to 45 to 28 to 2 from Houghton to Ironwood to explore part of the Iron Ore Heritage Trail, a route of rustic mining camps, museums and parks and remnants of this other regional mineral boom.
 
The highway follows the southern edge of Porcupine Mountains Wilderness State Park, a 65,000-acre escape to a world of old growth forest with 90 miles of hiking trails, waterfalls and rapids to challenge paddlers in spring, summer and fall and downhill skiers in winter.
 
Ironwood, at route's end, is considered the center of the "Wilds of Michigan." As part of the Gogebic Iron Range, it offers thousands of acres of public forest land, miles and miles of trails and hundreds of inland lakes, numerous rivers and streams. The Ottawa National Forest is "Waterfall Country;" follow the map to dozens of majestic falls.
 
But there's more than just natural beauty. In town, take a factory tour and get fitted for a legendary wool Stormy Kromer cap and tour their factory. Take a photo next to the Hiawatha Statue, the "Tallest Indian in the World." See what's playing at the former vaudeville and silent movie palace Ironwood Theater. Ride an 18-story elevator and, if you're fearless, walk an additional eight stories to imagine the adrenalin rush of ski flyers barreling down Copper Peak, the only ski flying hill in the Western Hemisphere.
 
Nearby, multiple downhill ski resorts offer some of the finest outdoor recreation and adventure opportunities in the country with downhill ski runs and more than 100 trails.