Awesome Urban Bike Trails You Need to Ride in Michigan

Did you know Michigan boasts more than 1,300 miles of winding bike trails across the state? While many might think of bike trails as back-woods, there are some that aren't far from popular urban destinations! Read more on these unique trails found near bustling cities to check out this summer and how to get there.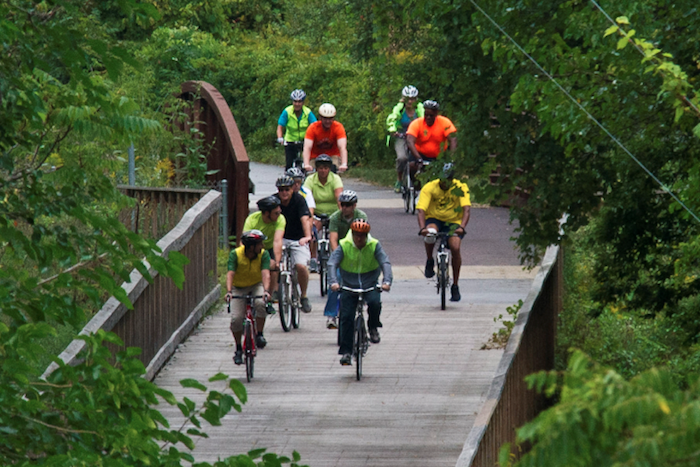 Flint River Trail - Flint
A ride on this asphalt-paved trail is a must for anyone on the east side of the state. On this trail, you'll pass through neighborhoods and city parks while learning about Flint's heritage via historical signs. The Friends of the Flint River Trail lead bike rides every Sunday May through October starting at 2 p.m. from the Flint Farmer's Market.

Port Huron Bridge to Bay Trail – Port Huron
While spending time on Michigan's sunrise coast, don't miss riding the Bridge to Bay Trail. This trail begins near the iconic Blue Water Bridge and stretches along the St. Clair River. You'll head over the Black River drawbridge and then through downtown Port Huron and the Blue Water River Walk, ending just past the Coast Guard Cutter Bramble Museum and a tunnel under Military Street in New Baltimore. If driving isn't your style, you can take the Amtrak Blue Water train and stow your bike!


Dequindre Cut - Detroit
The Dequindre Cut Greenway is a recreational bike path that opened in 2009 after being a Grand Trunk Railroad line for many years.. This 1.6-mile stretch offers a pedestrian link between the Detroit Riverfront, Eastern Market and many of the residential neighborhoods in between.
Grand River Edge – Grand Rapids
Head to the west side of Michigan and explore the Grand River Edges Trail system. These trails guide you along the banks of the Grand River while connecting downtown
Grand Rapids
to Kent Trails and Millennium Park. The trail includes 2.2 miles of paved path in Riverside Park that connects to the Fred Meijer White Pine Trail State Park.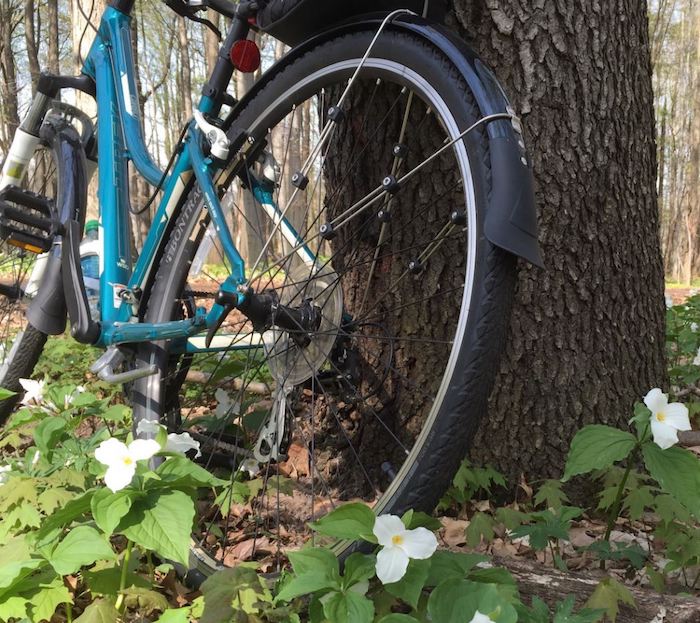 Marquette City Multi Use Path – Marquette
Ride an Upper Peninsula network comprised of 17 miles of paved trails that takes you through some of the most scenic vistas and historic landmarks in the area. The most popular stretch of the trail spans about five miles along the Lake Superior shoreline from the MDOT Welcome Center in Harvey to Presque Isle Park.
---