Michigan Cities to Stroll Through This Spring
When winter releases its grip, Michigan's landscape bursts into bloom. And the state's small towns and cities come to life, too, with outdoor festivals, sidewalk cafes and window boxes overflowing with colorful flowers. Emerge from your winter cocoon and celebrate spring in Michigan. 
 
Michigan's oldest city turned 350 in 2018. And while Sault Ste. Marie's centuries of history are visible year-round, its heritage comes spectacularly into view as the temperature rises. In March, Sault Ste. Marie's prime attraction, the Soo Locks, open for the season, making way for freighters to carry their loads into the lower Great Lakes. You can see the waterway up close on a Soo Locks Boat Tour or, if you arrive in June, on Engineer's Weekend for a behind-the-scenes look at the mighty locks. Panoramic views from Sault Ste. Marie's Tower of History are especially panoramic in spring, when winter's clouds and fog yield to sweeping views of the Soo, the International Bridge and the rugged landscape bordering St. Mary's River. The warmth of spring makes it a pleasure to browse the downtown. Favorite shops along East Portage Avenue include Island Books & Crafts for gift items and Bird's Eye Outfitters for outdoor gear. Afterward, feast on Lake Superior whitefish and a locally-brewed craft beer at an Upper Peninsula landmark, The Antlers restaurant.
 
When spring arrives in Marquette, outdoor enthusiasts trade their snowshoes for hiking boots and their fat tires for mountain bikes. Just a short distance from downtown Marquette lie 150 miles of singletrack and 83 miles of shoreline, and Marquette County claims 77 waterfalls. The Noquemanon Trail Network offers a 30-mile stretch of bike trails renowned for their rugged terrain, challenging slopes and unforgettable views of Lake Superior, while the less grueling, partially-paved Iron Ore Heritage Trail is suitable for all skill levels and connects to more demanding trails. Spring is the perfect time to enjoy Marquette's waterfalls, when melting snow and rain showers add volume and gusto to cascades like Morgan Falls, Dead River Falls, Yellow Dog Falls and Pinnacle Falls. After your outdoor pursuits refuel at The Marq, a locally-sourced gastropub, or Donckers, a century-old restaurant and confectioner. Or grab a cold one at craft breweries Blackrocks, Ore Dock or Marquette Harbor Brewing, all located downtown.
 
When the heavy cloud cover of winter passes, look up. Alpena's night sky glows with the light of a million stars at three dark sky preserves along the Lake Huron shore: Rockport State Recreation Area, Thompson's Harbor State Park and Negwegon State Park. Alpena promises a variety of outdoor experiences, many of them best enjoyed as the warm weather approaches. Find a quiet refuge from life's stresses near the water, fishing for trout, bass and salmon in inland waters or in Lake Huron. Or explore Michigan's Great Lakes shipwrecks in the Thunder Bay National Marine Sanctuary. Once Lake Huron warms, divers can explore Alpena's deeper wrecks up close and down deep. But some of the sanctuary's shallower wrecks lie so near the surface you can photograph them from the seat of a kayak or with snorkeling gear.
Don't be fooled by the historic feel of Brighton's downtown. It's true, this southeast Michigan town has the appealing look of yesteryear, with its brick storefronts and flower baskets hanging from the light poles, umbrella tables on the sidewalks and mom-and-pop shops. But inside you'll find displays of contemporary art and trendy clothing. Take advantage of spring's warmth with a stroll past the 30 public art exhibits located throughout the downtown and poke around locally-owned stores like Oh My Lolli, with its handmade candies. Michigan ingredients fill the menus at downtown restaurants like Buon Gusto or the Brighton Bar and Grill. The pièce de résistance? A visit to Brighton's Mill Pond with its bridge and boardwalk. Just steps away from the downtown, the pond feels worlds away in its quiet natural setting. And in spring, Mill Pond is busy with ducks, their tiny fuzzy ducklings paddling along behind them.
 
This community northwest of downtown Detroit is home to one of the metro area's prime tourist attractions: the Detroit Zoo. In spring, the Detroit Zoo comes to life, its animals active after a long, quiet winter, and its beautifully landscaped grounds becoming colorful with brilliant flowers and greenery. Check out which animals have given birth this spring. Watch the zoo's otters and prairie dogs become more playful as the days grow longer. And visit the zoo's butterfly house, where the flitting creatures remain active indoors all year long, no matter the weather. Afterward, dine at one of Royal Oak's popular restaurants: Roak Brewing, a local craft brewer, Andiamo with first-rate Italian food, and Buddy's Pizza, a Detroit mainstay.
You can always count on a university town for good people-watching and warm weather strolls. Enjoy the action surrounding the University of Michigan, where springtime brings college students tossing Frisbees and footballs on the Diag, musicians livening street corners and the inevitable sporting and theatrical events. Just outside of town, the university's Matthaei Botanical Gardens burst into bloom with daffodils and tulips, peonies and flowering trees in the spring. Back in town, you can toast the season at Arbor Brewing, Ann Arbor's original brewery, and enjoy a sandwich or Detroit-style pizza along with your beer. Or take advantage of the warm weather and dine outside, surrounded by vibrant flower beds and leafy shade trees. Zingerman's Deli, Grizzly Peak and Café Zola all offer outdoor seating.
 
With unrivaled views of the pristine Lake Michigan coastline, Petoskey has long been a traveler's paradise. For proof, look no further than Bay View, a lakeside resort community which has drawn vacationers to Petoskey since the 1870s. Bay View's 440 Victorian-era summer homes overlook spectacular Little Traverse Bay, and its stages feature Chautauqua-style musical and theatrical performances throughout the warm weather months. A self-guided tour takes visitors to Ernest Hemingway's Petoskey-area haunts. The Nobel Prize winner summered in Petoskey and fished its nearby streams throughout his life. Petoskey's Morel Fest in May ranks as one of spring's most anticipated culinary events, a food and wine extravaganza pairing the best of northern Michigan's locally-grown mushrooms with its finest local wines. Spring's warmth also brightens Petoskey's numerous golf courses. Tee up at Bay Harbor, Boyne Highlands, Boyne Mountain and Little Traverse Bay Golf Clubs, among others.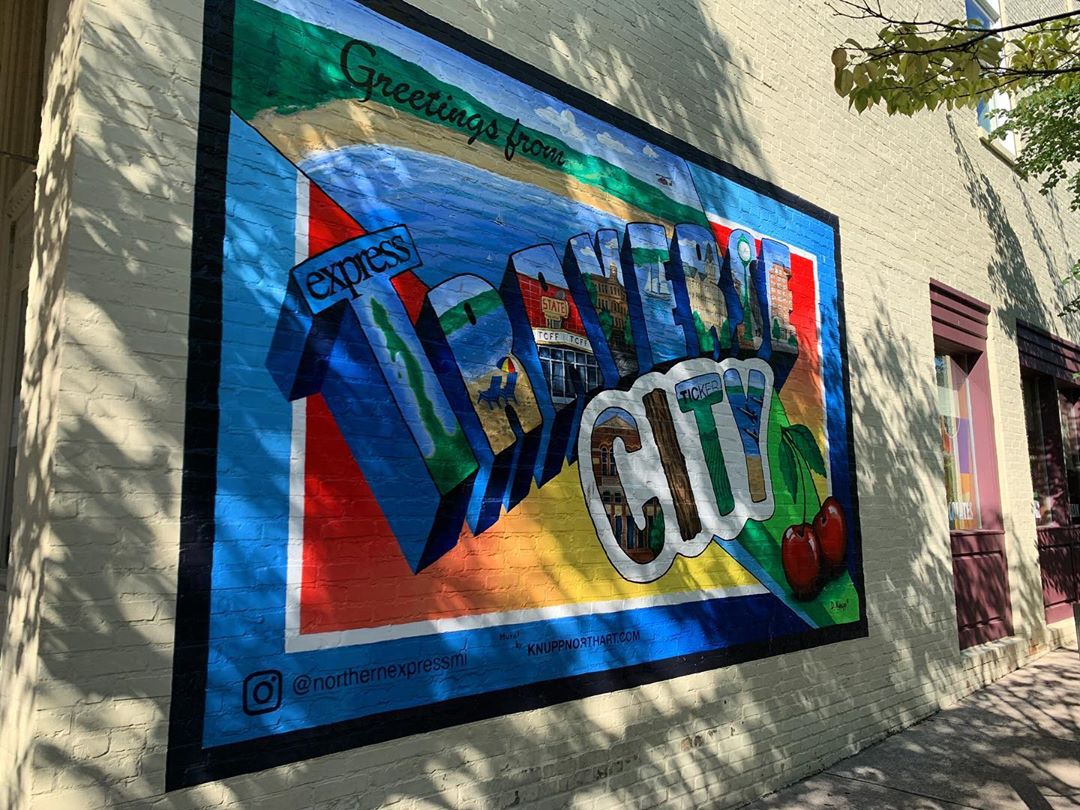 The Cherry Capital of the World is seldom more magical than in springtime, when Traverse City's orchard-covered hillsides burst into bloom. Immerse yourself in this northern Michigan landscape via Traverse City's bicycle trails. Paved multipurpose trails such as the TART Trail and the Sleeping Bear Heritage Trail make it possible to pedal your way through acres of blossoming cherry trees. Just outside Traverse City's downtown lie its award-winning wineries, such as Black Star Farms, Left Foot Charley and Bonobo. In early May, the Leelanau Peninsula Wine Trail celebrates the season with a region-wide tasting event called Spring Sip & Savor; in mid-May the Wineries of Old Mission Peninsula host their own springtime food- and wine-pairing event called Blossom Day. Restaurant menus throughout Traverse City focus on northern Michigan wine and produce. Head to The Village at Grand Traverse Commons for meals at Red Spire Brunch House or Trattoria Stella, among others. Or dine downtown. Amical, Red Mesa Grill and many others promise locally-grown food and drink fresh from the surrounding hillsides.
More than 5 million tulips signal the arrival of spring and the strong Dutch heritage in Holland. See the brilliant blooms at Holland's annual Tulip Time festival. And while you're there, check out the wooden shoe-clad klompen dancers, dig into a plate of traditional Dutch fritters called oliebollen, and climb to the top of North America's only authentic Dutch windmill, DeZwaan, at Windmill Island Gardens. Once the tulips have faded, check out downtown Holland with its brick facades, flower-lined streets, boutiques and art galleries. The city's award-winning craft breweries, New Holland Brewing, Our Brewing and Big Lake Brewing, all reside downtown. And locally-sourced restaurants Butch's, Alpenrose and Curragh all provide pleasant patio dining when the temperatures rise.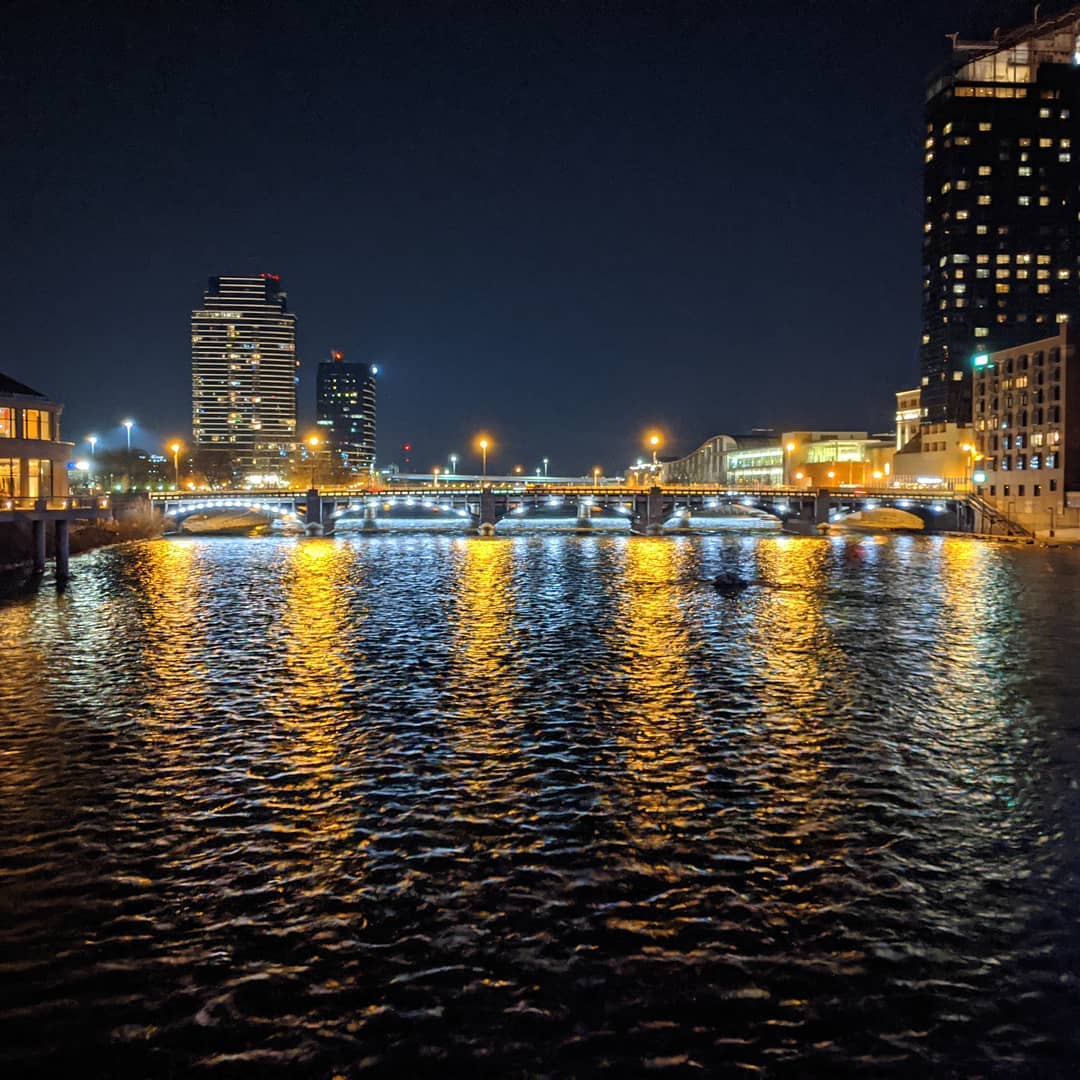 With acres of colorful tulips and daffodils, fragrant hyacinths and apple trees, and a butterfly house aflutter with brilliant insects—all of it adorned with world-class works of sculpture—Grand Rapids' Frederik Meijer Gardens & Sculpture Park ranks among Michigan's most beautiful springtime destinations. Once you've had your fill of spring flowers and explored the Meijer Gardens' wooded walking trails and children's garden, head to John Ball Zoo, home to 1,800 animals. Catch the West Michigan Whitecaps, who play minor league baseball at Fifth Third Ballpark. Or visit downtown Grand Rapids for a pleasant afternoon along the Grand River. The Downtown Market sells the season's early produce, including fresh rhubarb, asparagus, snow peas and strawberries. And restaurants like Founders Brewing, Bistro Bella Vita or Butcher's Union allow guests to dine on Michigan-sourced meals outside. Grand Rapids' long and popular outdoor festival season begins in June, with the free, 3-day Festival of the Arts.
These twin cities on the Lake Michigan shore come alive with spring. Cottagers and café owners in Saugatuck and Douglas unfurl their awnings, dust off their patio furniture and throw open the doors to a new season of beachcombing and window shopping, wine tasting and boating. It's worth exploring the art galleries in Saugatuck and Douglas, here in an area synonymous with art for over a century. Visit J. Petter and Water Street Gallery, Roan & Black and Armstrong De Graaf galleries to see watercolors and acrylics, art glass and sculpture, much of it influenced by Lake Michigan. West Michigan produce, wine and beer fill the menus at restaurants in Saugatuck and Douglas. Check out Everyday People and the Saugatuck Brewing Company, the Southerner and the Mermaid Waterfront Bar and Grill.
As the sunshine of spring warms the Lake Michigan shore, the beaches around St. Joseph come slowly to life. The brilliant white St. Joseph Lighthouse, linked to the mainland by a rare intact catwalk, once again welcomes visitors along the North Pier, no longer slick with ice, to see the lighthouse up close. Beach-loving families take advantage of spring weather to visit Silver Beach, a gorgeous sugar-sand strand that is also home to the popular Silver Beach Carousel. Just across the St. Joseph River Channel Tiscornia Beach—sans the playground, volleyball nets and bathhouses present at Silver Beach—boasts a quieter, crowd-free experience. St. Joseph's favorite spring food festival arrives each May with the annual BBQ, Blues & Bluegrass festival. The rising temperatures offer a perfect excuse for drinking craft beer, listening to live local music and digging into finger-licking barbecue dinner
 
---