6 Michigan Cities to Stroll Through This Spring

Spring is when we can emerge out of our winter cocoons, stretch our legs and stroll the beautiful streets and cities in Michigan. Here are six downtown areas your feet should travel, according to Margaret Clegg of The Awesome Mitten.

As the oldest city in Michigan, there's a lot of history to see in Sault Ste. Marie. See the historic Soo Locks up close and personal or take a walk to The Tower of History and enjoy a panoramic view of the Soo and the city from a height of 210 feet. If you enjoy shopping, there are numerous unique shops along the downtown strip. Find unique items for your home at Thinking of U, handmade wooden products from Island Books & Crafts and outdoor weather wear at Bird's Eye Outfitters. After a stroll through Sault Ste. Marie, quench your thirst at any of the drinking establishments in the "BARmuda Triangle," featuring 13 bars that are all within walking distance of each other and hotels. Visit 1668 Winery and Lockside Brewery for locally made brews or make a stop at Zim's, a bi-level bar that features a live DJ and dancing.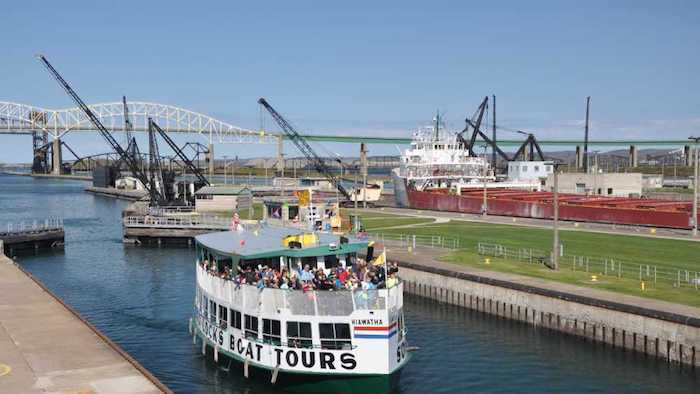 The downtown area of Brighton feels like strolling down a road from yesteryear. With the church set up the hill, just atop the river, Brighton is the perfect setting for a peaceful stroll. There is much to do and see along Main Street. On a warm spring day, there are children playing in the park, people taking their dogs for a walk and families feeding the ducks in the pond. Downtown Brighton prides itself on being a "strolling community," and you can see more than 30 public art exhibits as you walk through the area. There are also many fun-filled shops, like Oh My Lolli, where they make handmade candies, conveniently located just across the from the playground. There's Sassafrass Gifts, where you can purchase unique items for a friend. When you want a bite to eat, you can enjoy an authentic Italian meal at Buon Gusto or a drink at Downtown Main Martini Bar and Grille.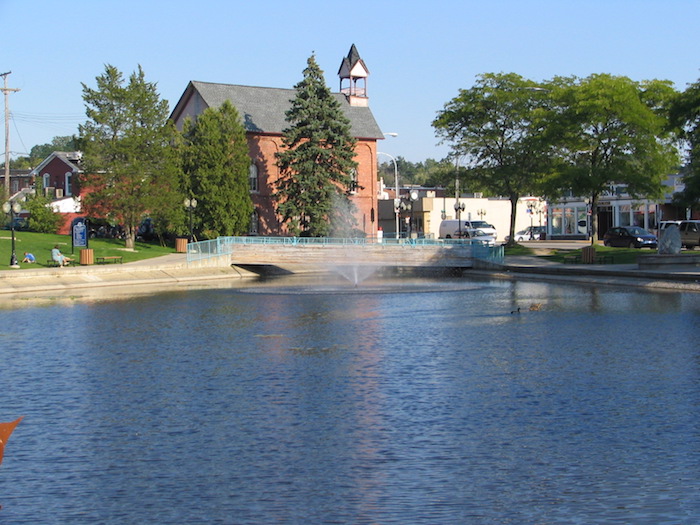 College campuses are always the best place to take a stroll. Around the University of Michigan campus there are college students out throwing frisbees, musicians on street corners and community events all year long. Nothing accompanies a good walk quite like a good meal, and Ann Arbor is great place to grab a bite. You can grab an outdoor seat at the Jolly Pumpkin for a salad or granite baked pizza, accompanied by a nice locally made beer. If your tastes are a bit more adventurous, you can pop on over to The Earthen Jar, where the Indian buffet is completely vegetarian and gluten-free. If you want to walk with the community in a unique way, take part in the Fool Moon art parade, which kicks off the outdoor festival season.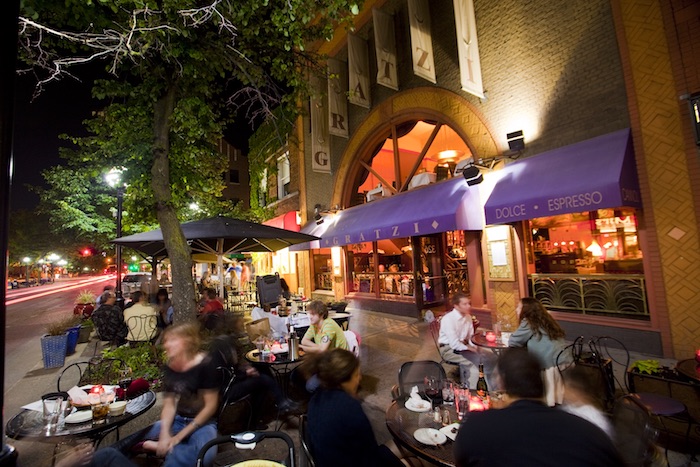 We can think of no grander place to take a walk in the spring than Grand Rapids. The annual butterfly exhibit at Frederik Mejier Gardens & Sculpture Park is a huge attraction, as well as the many other sites on the 158-acre campus. There are over 50 different species represented during this time, from March 1st through April 30th. Additional features of the gardens include outdoor sculptures, wooded walking trails and a children's garden that provides hours of enjoyment. Once you've had your fill of viewing fresh flowers, you can head over to The Green Well Gastro Pub, a sustainable eatery that offers beer inspired dinners using Michigan brews and ingredients. If time allows, venture a bit farther into the city and stop at the Downtown Market. There you can sample a variety of local flavors, with an appetizer of meat and cheese from Aperitivo, locally sourced meals from Making Thyme Kitchen and organic desserts from Love's Ice Cream.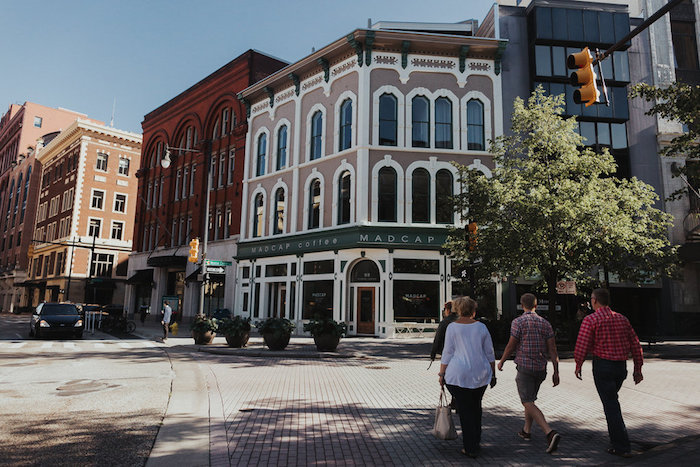 With unrivaled view of the pristine Lake Michigan coastline, Petoskey takes your breath away. If you're looking to enjoy the scenic beauty up close, Petoskey has many trails, pathways and preserves to take by foot or by bike. For historic views of Petoskey on foot, participate in one of their hour long Ghost Walks or do a self-guided tour of the Petoskey locations that were significant to Ernest Hemingway, who vacationed in the area. For a quick lunch after taking a stroll, stop by
The Grain Train
. This health food store also has a convenient hot food bar and deli. The view from the seating area overlooks the water, and is truly refreshing.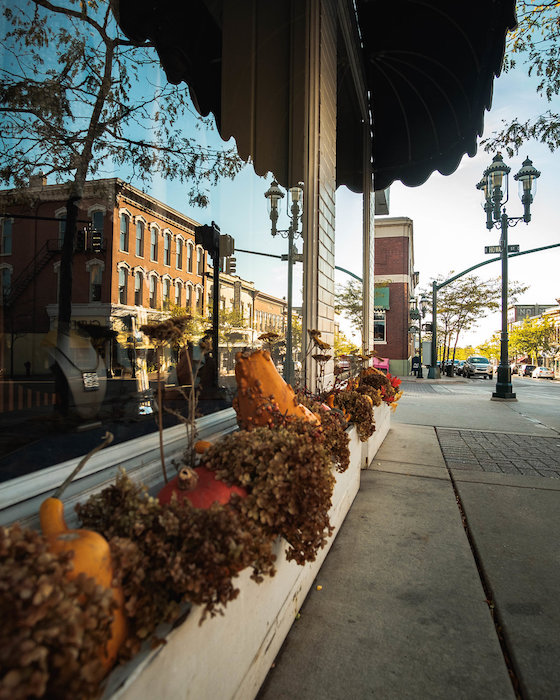 Traverse City is known as the Cherry Capital of the World, and in spring time the orchards are in blossom. There is more to this city than cherries and wine though. Tucked a few miles away from the downtown,
The Village at Grand Traverse Commons
invites people to take a step into the past. What was once the Traverse City State Hospital has been beautifully restored to include restaurants, unique crafters, business offices and housing. Enjoy their outdoor scenery by strolling through the gardens and preserved parklands, enjoying a picnic on their front lawn, or visiting their historic arboretum. Inside you will find many shops, including
Gallery Fifty
, which carries art from every state across the country. Purchase clothing that represents our great state from
High Five Threads
and enjoy locally grown tea at Cuppa Joe Cafe. For a fun dining experiences, enjoy homemade tamales at Spanglish or visit
Left Foot Charley
to sample local wines.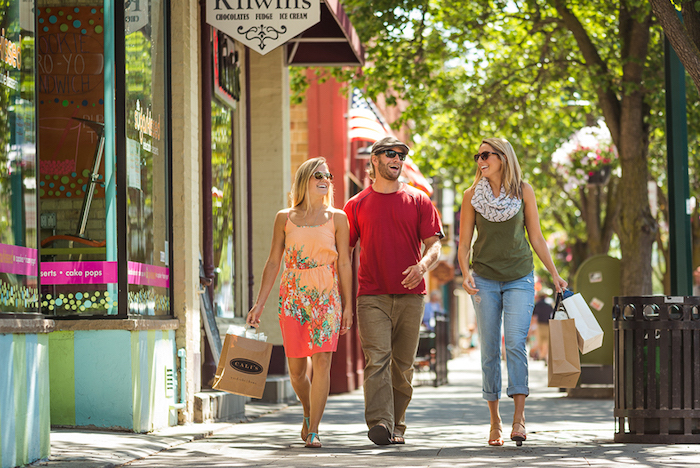 About the Author: Margaret Clegg was born and raised in Michigan and loves exploring the great downtown areas across the state with her dog and husband.

---