A Beginner's Guide to Backpacking in Michigan
Embarking on an exciting journey to explore the great outdoors is already an adventure. Backpacking in Michigan alongside isolated beaches, mesmerizing lakes and many protected federal forests will immediately leave every novice backpacker speechless and wanting to return. Not sure where to go or how to commence your adventure? This guide will surely meet all your needs.
 
 A Remarkable Escape to Chapel Loop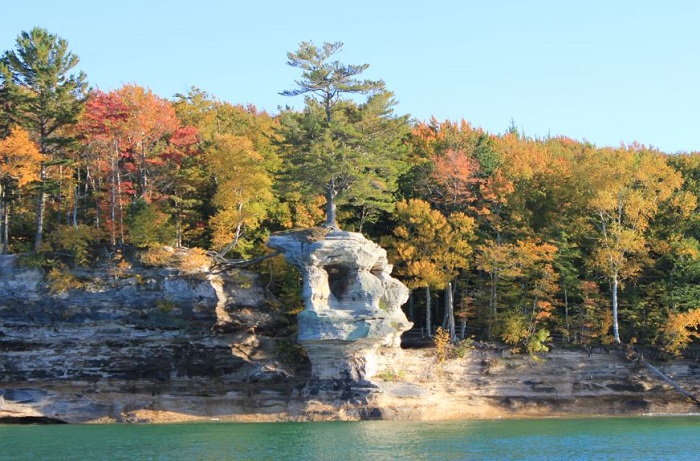 Chapel Loop offers everything that a true nature lover can ever ask of – waterfalls, cliffs, coves, sandy beaches, a chance to rent a boat and astonishing viewpoints overlooking the crystal clear, emerald water of Lake Superior. The loop ties together three extraordinary heavy-hitters of the Upper Peninsula, Chapel Falls, Chapel Rocks and Grand Portal Point. As you hike around Pictured Rocks National Lakeshore, make sure you bring loads of water and an insect repellent, bugs and mosquitoes can be rather tedious, especially near the beach.
 
 A Weekend Getaway to The Jordan River Trail
Along one of the state's oldest protected rivers, the moderate 19-mile trail is a popular weekend getaway destination for locals. As you walk the path, encounter dark-colored minks, otters and other wildlife. Enjoy the insect-free hike.
 
Embark in Stunning Manistee River Trail/North Country Trail Loop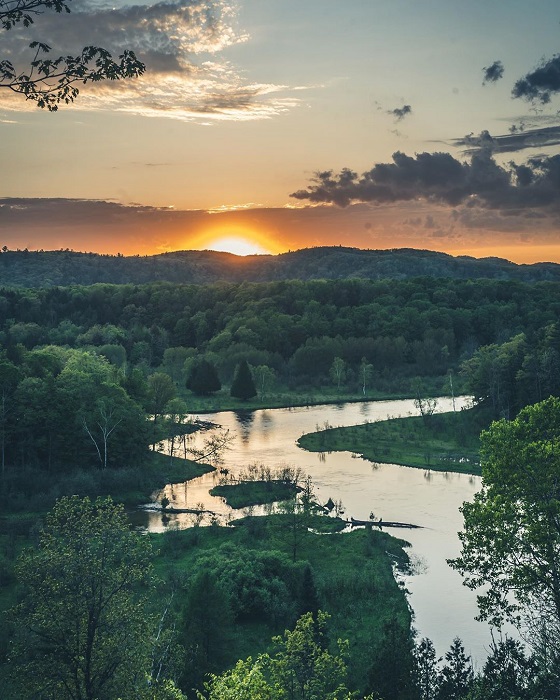 Although you would need to drive about 30 miles west of Cadillac, numerous backpackers and keen hikers undoubtedly reckon it to be the best backpacking route in Michigan. The Manistee River Trail is 11 miles of hardwood forests and rolling hills, connecting to the 8.5 miles of the North Country Trail Loop, via a superb 245-foot suspension bridge over the two sites. All backpackers and nature-lovers can enjoy the amazing views of the rivers, go salmon fishing, see the natural waterfalls and spend several days at the Seaton Creek National Campground or the Red Bridge Access Site in between.
 
 
Backpacking Essentials Along Michigan's Trails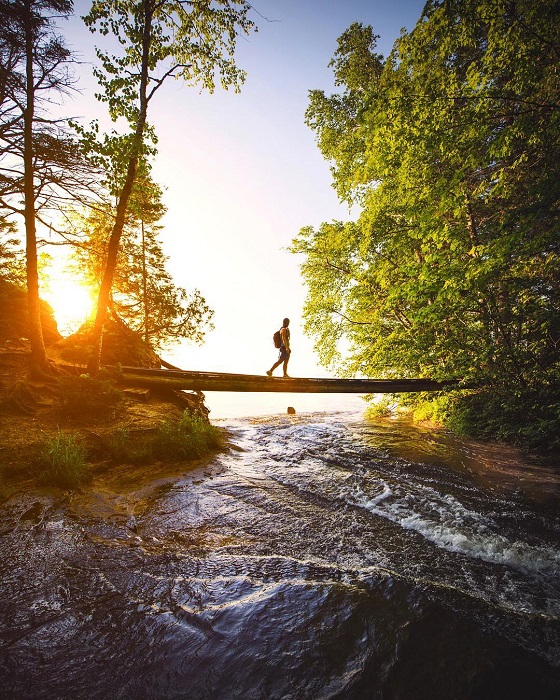 Be mindful that some walks may last up to three days, so you need to prepare in advance and bring all your camping gear. Pictured Rocks must be explored over several days since the total length of the trail from Sable Falls to Munising Falls is over 42 miles. If you are planning to spend the night somewhere in Pictured Rocks, you will need a permit for backcountry camping. You will be hiking on various terrain and crossing many streams. Therefore, bringing an extra pair of walking boots and socks is vital. Some trails and parking lots are closed during the winter season, so plan your visit accordingly.
 
Camping Gear and Food 101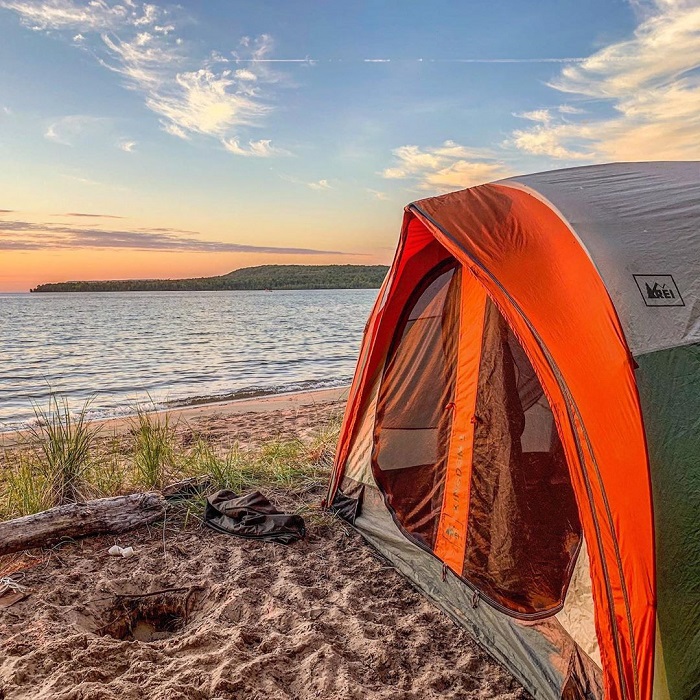 The same backpacking and camping rules apply in Michigan, as they do everywhere else. If you wish to camp, then you must bring a tent, sleeping bag and all other necessary amenities to make your stay even more thrilling. Make sure to check which places have camping stationaries. The trail from Red Bridge to Seaton Creek Campground, which has a nice parking lot next to the road, and a beautiful camping spot, is one of the best places to spend the night in Michigan's wilderness. When it comes to food, do your research. There might be some rules and regulations about the storage of wood due to wildlife in the area. How you pack and preserve your food is also vital.
 
 
You don't need to be an expert to go backpacking in Michigan's dazzling natural wonders. Get your gear on, disconnect from your digital technology and reconnect with nature by embarking on some of these vista trails.
 
---