6 Places to Discover Amazing Sand Dunes in Michigan

It's no secret that Michigan is home to some beautiful places - from sandy beaches and amazing forests to crisp, blue water and massive sand dunes! Michigan has more than 300,000 acres of sand dunes that offer breathtaking views or thrilling experiences across the state, some of which have been getting national acclaim for their beauty.

Take a look at the roundup below to learn more about some of the many sand dunes across the state.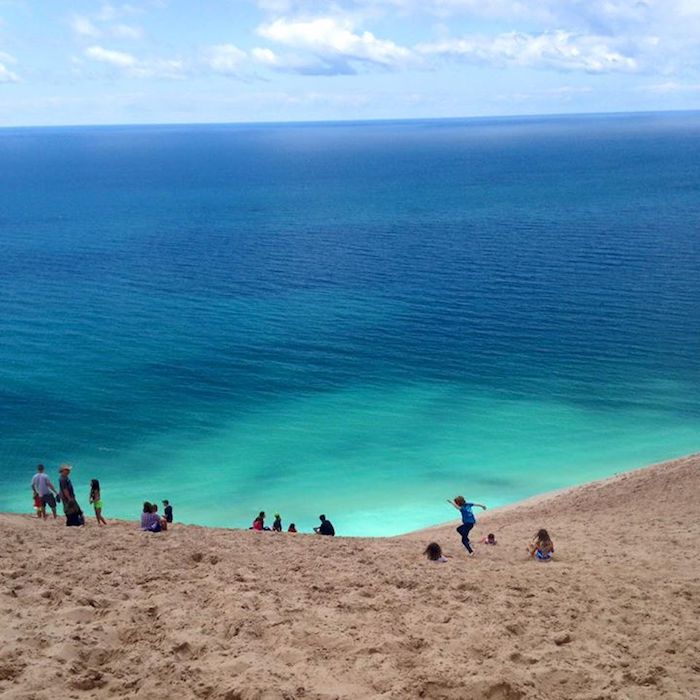 Michigan's Sleeping Bear Dunes Lakeshore encompasses a 60 km (35 mi.) stretch of Lake Michigan's eastern coastline, as well as the North and South Manitou Islands. The Sleeping Bear Dunes National Park was established primarily for its outstanding natural features, including forests, beaches, dune formations and ancient glacial phenomena. Named by Good Morning America as "The Most Beautiful Place in America" and voted one of America's Top 10 Family Destinations by Family Fun magazine, the Sleeping Bear Dunes are a must-see destination.

The Saugatuck Dunes State Park is a day-use park along a secluded strip of Lake Michigan shoreline, Saugatuck Dunes State Park offers 2.5 miles of shore line. The park has fresh water coastal dunes that are over 200 feet tall. The park's terrain varies from steep slopes to rolling hills.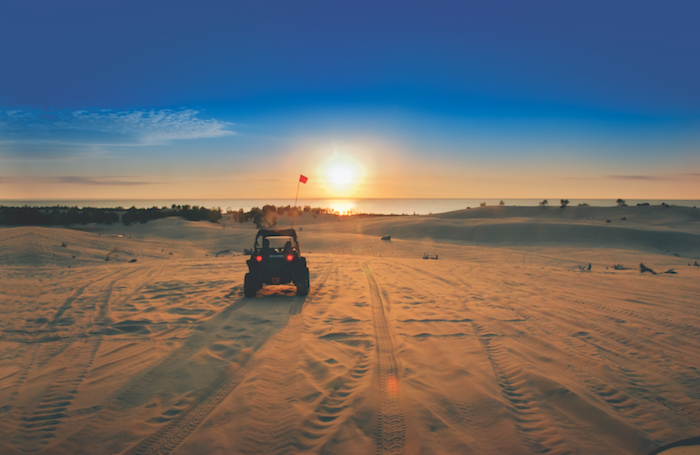 The Silver Lake Sand Dunes are a beach paradise! These massive dunes are nestled along the shore of Lake Michigan and Silver Lake —the only sand dunes in Michigan where you can drive your own ORV—and miles of pristine shoreline beaches designed for pure family fun. The Silver Lake Sand Dunes encompass the towns of Hart, Mears, and Pentwater making it the perfect spot for a family vacation with miles of tree-lined bike trails, historic towns, a lighthouse and more. Spend the morning on the dunes, the afternoon in the water and finish the day in one of the charming villages for a relaxing dinner at a locally owned restaurant.

Located about one mile west Grand Marais; the best place to view is from the trail beginning at the Sable Falls parking area. Another access point for the dunes is from the North Country Trail, one-quarter mile east of the Log Slide. Please stay on the trail as the dunes vegetation is fragile. Five square miles of Grand Sable Dunes are perched atop the 300-foot high Grand Sable Banks. Left by enormous glaciers, the Grand Sable Dunes dwarf comprehension. A portion of the Grand Sable Dunes is set aside as a Research Natural Area.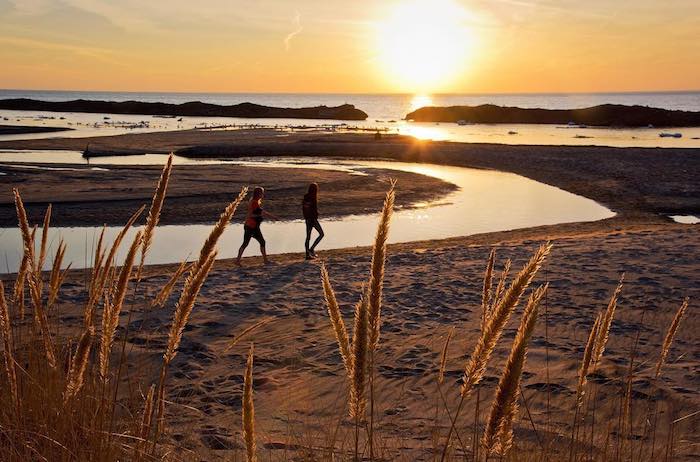 Warren Dunes has three miles of shoreline, six miles of hiking trails and is open year-round. It also has a dune formation that rises 260 feet above the lake with spectacular views and 1,952 acres of recreational opportunity. Here, there are 221 modern & rustic campsites and three modern mini cabins.
Arcadia Dunes offers everything from beginner to more challenging trails for hiking and mountain biking. Arcadia Dunes Nature and Recreation Area includes the Old Baldy Trail and St. Pierre Trail just north of Arcadia's Inspiration Point on M-22's scenic overlook. Hike the trails and enjoy the majestic views from "Old Baldy", a dune overlooking Lake Michigan. A universally accessible trail to the Lake Michigan dune was added in 2017.

---