The Most Stellar Places for Stargazing in Michigan
The night sky has perhaps never been a bigger tourist attraction, and there are few better spots for its viewing than along stretches of Pure Michigan sandy beaches where the rhythm of Great Lakes waves serves as a stargazing soundtrack.
Dark Sky Preserves – Alpena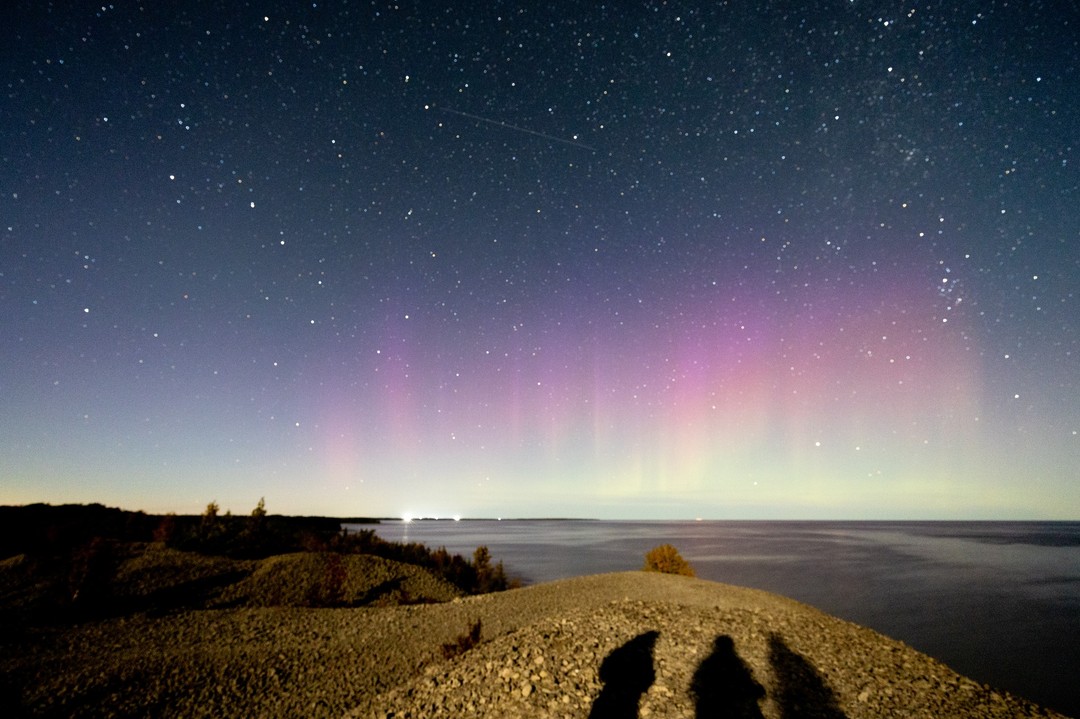 A rural setting is essential when it comes to night sky viewing, particularly as viewing of even the Milky Way gets rarer and rarer. The Alpena area is home to three state-designated Dark Sky Preserves—Rockport State Recreation Area, Thompson's Harbor State Park and Negwegon State Park. Light pollution in these three are among the lowest measured in the Great Lakes, meaning stellar viewing of stars, meteors, planets, moons and the aurora borealis. Strict rules on using lights for the camps and campers alike help to keep it so. Each of the three also feature long undeveloped stretches of Lake Huron coastline and hiking trails. Go well before dusk to explore features like Rockport's virgin pines, caves and sinkholes.
 
Michigan has six state-designated dark sky parks, but the Headlands is the only currently given international dark sky status. This park is set among some 600 acres of woods and two miles of undeveloped shoreline is free to the public and open 24 hours a day, seven days a week. The park recently opened a new $9 million observatory and event center for new opportunities to photography the sky and its wonders, view it through a 20-inch PlaneWave telescope and view the stars from the new 18-foot dome or around a beach bonfire to the backdrop of regular storytelling sessions on star legend and lore.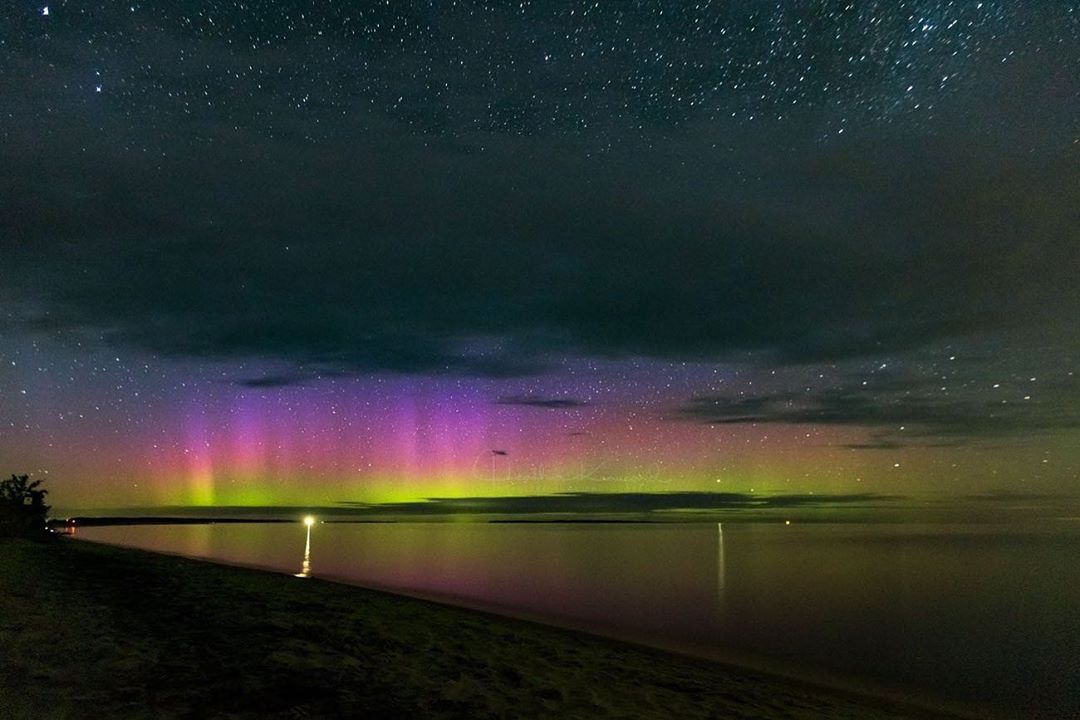 Night sky viewing is so good along the beaches and overlooks at this park featuring some of the largest sand dunes in the Eastern U.S. that rangers offer both weekly and monthly night sky programs that meet before sunset and prepare attendees for an evening of star-gazing or allow for special exploration of meteor showers or other celestial happenings.
Dark Skies in Michigan's Upper Peninsula
After nightfall most anywhere along the some 15,000 square miles that make up Michigan's remote Upper Peninsula, you can look up to find a sky so filled with stars you'll be inspired as you imagine the ancients were to spin legends of this site filling you with awe. Some spots are particular favorites of night sky photographer and stargazers alike for the way they're both free of distracting lights and filled with nature that's preserved and abundant—Pictured Rocks National Lakeshore, Isle Royale National Park, Tahquamenon Falls State Park and anywhere along Whitefish Point.
 
 
Even with visitation climbing at Pictured Rocks, this national lakeshore remains an attraction for its dark skies as well as its mineral-streaked, glowing cliffs and area tourism amenities. Try framing the brightest park of the Milky Ways with trees, though the Lake Superior shoreline location makes it prime for night sky photography (and viewing) in all directions.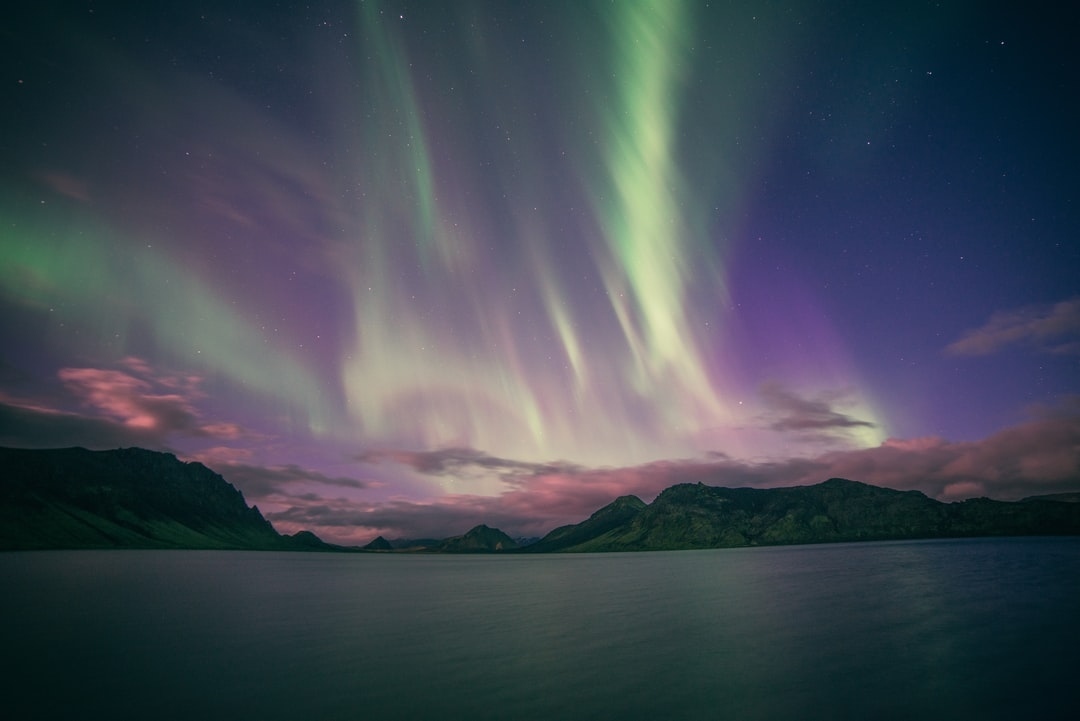 Isle Royale, its location in the middle of Lake Superior north of Michigan's Keweenaw Peninsula making it one of the nation's most remote national parks, also boasts some of the darkest skies anywhere. Here, everyone gets around by foot using headlamps, not headlights, and the only lodging outside of hike-in campsites are small lodges on either end of the island.
Whitefish Point, better known for as a migratory bird sanctuary, offers another reason to look up. Notice the way the Milky Way is so clearly defined at this great dark sky location. The fact you can stay on site at the Great Lakes Shipwreck Museum's Crews Quarters makes it easy to gaze at the stars well into the night.
 
 
Among Michigan's state parks, Tahquamenon Falls is a favorite of night sky photographers, especially if you want to view the sky above the rushing rootbeer-colored falls and while waiting for night to fall, have a house-brewed rootbeer at Tahquamenon Falls Brewery and Pub.
  
Dark Sky Cruises
The Inland Seas Education Association offers occasional astronomy cruises out of Suttons Bay, taking guests in their schooner-style tall ship well beyond the lights of nearby villages to see the night sky through the naked eye and on-ship telescopes and to learn from an on-ship astronomer. Shepler's Mackinac Island Ferry also offers a regular Night Sky Cruise schedule from the Mackinaw City dock, with its focus on star stories and events like August's Perseid Meteor Shower and September's wine moon.
 
Even More Dark Sky Parks
 
The state's original dark sky parks include Port Crescent State Park in Port Austin near the tip of the mitten-shaped state's thumb. The park offers some of the prettiest beaches and sand dunes on the state's east side—the perfect soft mattress for star gazing reclining. Lake Hudson Recreation Area is the only dark sky park near the Michigan-Ohio border, and it boasts a nice beach and picnic area for night sky observation. The most dramatic of the night sky preserves is the most massive. Book early to reserve one of the rustic cabins or modern campsites at Wilderness State Park, immediately adjacent to the Headlands International Dark Sky Park. There's plenty of room to pop out that telescope and spread that blanket within its 10,000 acres of landscape and more than 25 miles of Lake Michigan shoreline.
Looking for more dark sky adventures? Check out some inside secrets for finding beautiful northern lights in Michigan here. 
---