Earn Your Turns: Mountain Biking on Michigan's Keweenaw Peninsula
Biking means different things to different people. Some bike to and from work when a car just doesn't make sense. Others bike after work to stay healthy. Pounding on the pedals can also be an opportunity for self-examination - a chance to think clearly. It can be just as good for not thinking at all for a little while. 
Mountain biking, with its tight turns, dirt berms and adrenaline-requiring jumps, is perfect for this kind of transcendental escape, and a remote peninsula in Michigan has become a haven for it. Mountain biking in the midwest, however, can require some patience. Because of the region's soil composition and general flatness relative to the western United States, many trail associations advise riders to stay off trails for 24 to 48 hours after a rain in order to prevent over-erosion. However, there's a place at the end of US Highway 41, anchored near the middle of Lake Superior, where these factors apply significantly less.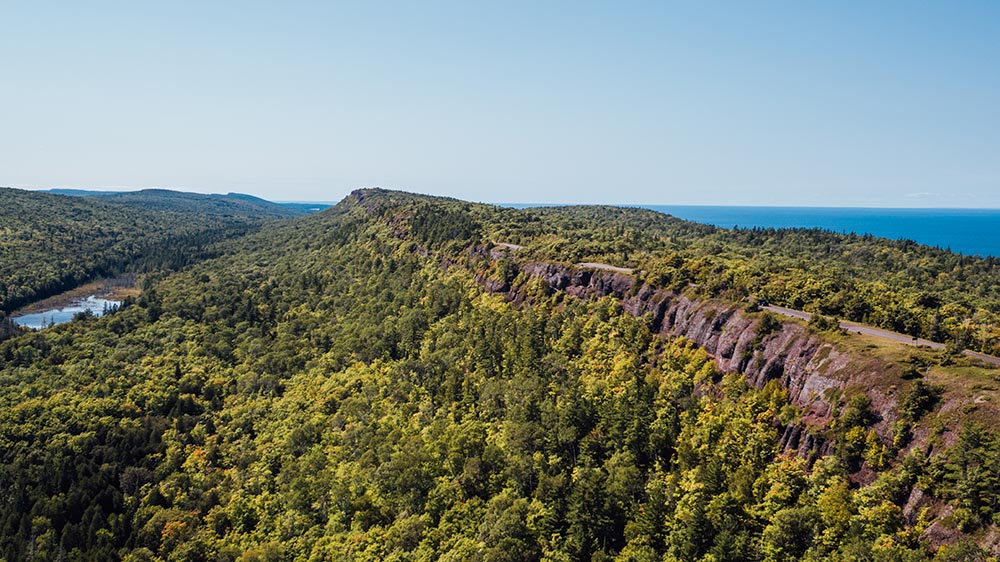 Chris Gulbert is one of those followers. After growing up in New Jersey, Chris left home for college in Arizona to study business. The mountain biking bug had bitten him early on, though, and he left The Grand Canyon State for a whos-who of the best mountain towns across the west: Mammoth, South Lake Tahoe, and Breckenridge. Along the journey, Chris became an outdoor sports photographer, and the pursuit of a story about Michigan's notorious Mount Bohemia brought him and his girlfriend to the Keweenaw in Michigan's Upper Peninsula, a place they both now call home.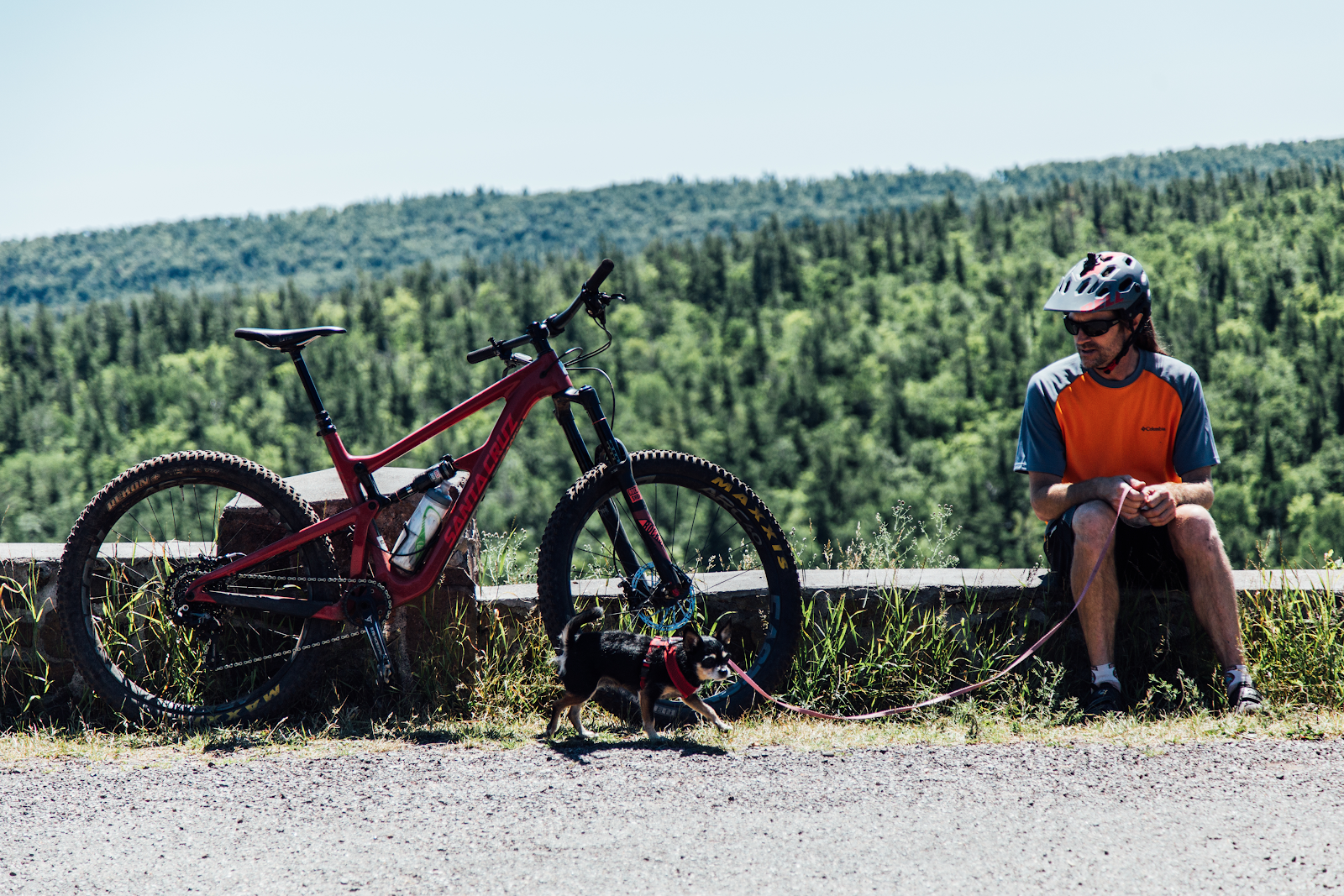 "I'm originally from New Jersey, and I figured 17 years in New Jersey is a long enough sentence for anybody, so I immediately tried to go as far west as I could for school," says Chris, "I spent nearly 25 years out west living everywhere from Tuscon, Arizona to north Idaho... and I came up here kind of on a whim, to do research for a story for Powder about Mount Bohemia. I fell in love with the place and had to figure out how to get my girlfriend Amy up here."
Chris has connected with the Keweenaw community, becoming a devoted member of the local trails club, and is quick to extoll the strengths of the area's trail system. The sport has become much more than an ideal way to stay in shape.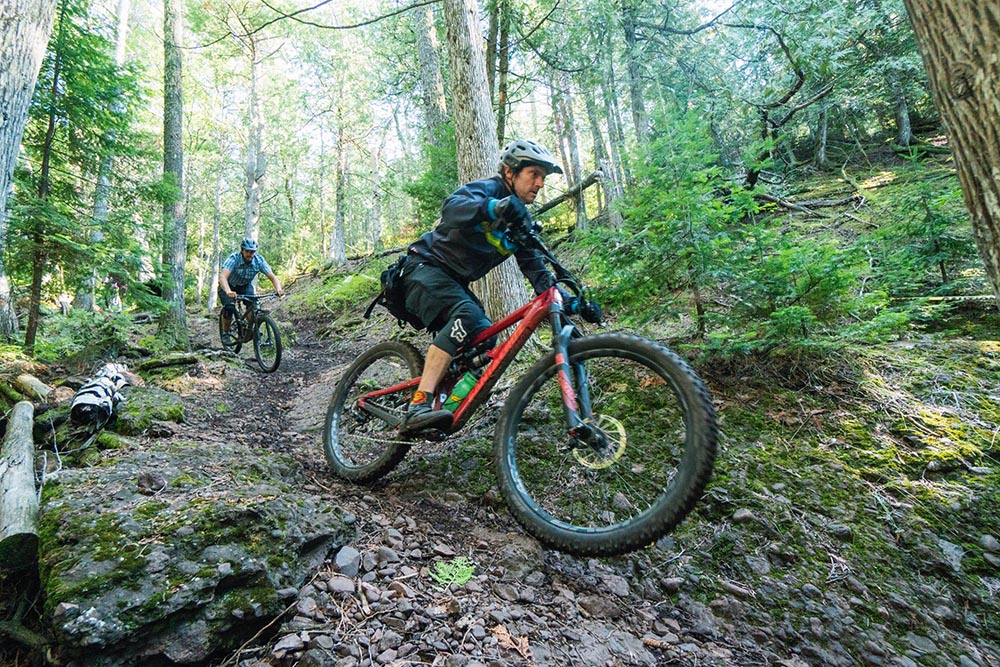 "I would say that mountain biking is a big part of my life. It's certainly reflective of how I've lived my life...The trails in Copper Harbor are like ski trails, they're all graded for skill levels. Start out with the green circles, work your way up to blue squares...some people are always pushing their limits. I'm in it for longevity. I knew it when I was getting into the sport, I saw my friends hurting themselves, aspiring to be the shots in magazines, but you have to realize where you're at. I believe you have to make decisions, and you continue through the sport. I've made a point to slowly grow in the sport. At age 47, I'm having my best summer yet."
It's this experience that separates mountain biking from other outdoor pursuits, and the geology and culture of Michigan's Keweenaw Peninsula has made it an ideal incubator for the sport - and for people like (and unlike) Chris to grow as bikers, and as people. 
From the rocky shores of Lake Superior to the wooded hills and hidden valleys, the Keweenaw is a mountain biker's eden in which to get lost… and to be found.
 
---