Experience Pure Michigan by Horseback
Michigan prides itself on being a pet-friendly destination – and that includes welcoming horses and their riders to experience unique travel opportunities.
Saddle up and enjoy more than 1,000 miles of trails, quiet island life, lakeshore riding, camping and more in Pure Michigan.
If you're looking for a long journey to reconnect with your horse and with nature, Michigan's 220-mile Shore to Shore Trail is the perfect solution. You can start with a sunrise ride on the shores of Lake Huron in Oscoda and end with a stunning sunset over Lake Michigan in Empire – just south of the iconic Sleeping Bear Dunes National Lakeshore. There are horse-friendly campsites along the routes, many of which overlook inland lakes and rivers for a relaxing and refreshing stay.
The trail also extends south to Cadillac and north to Aloha off Mullett Lake. While the trail is open to hikers, it's primarily used by horseback riders. Discover more equestrian trails here.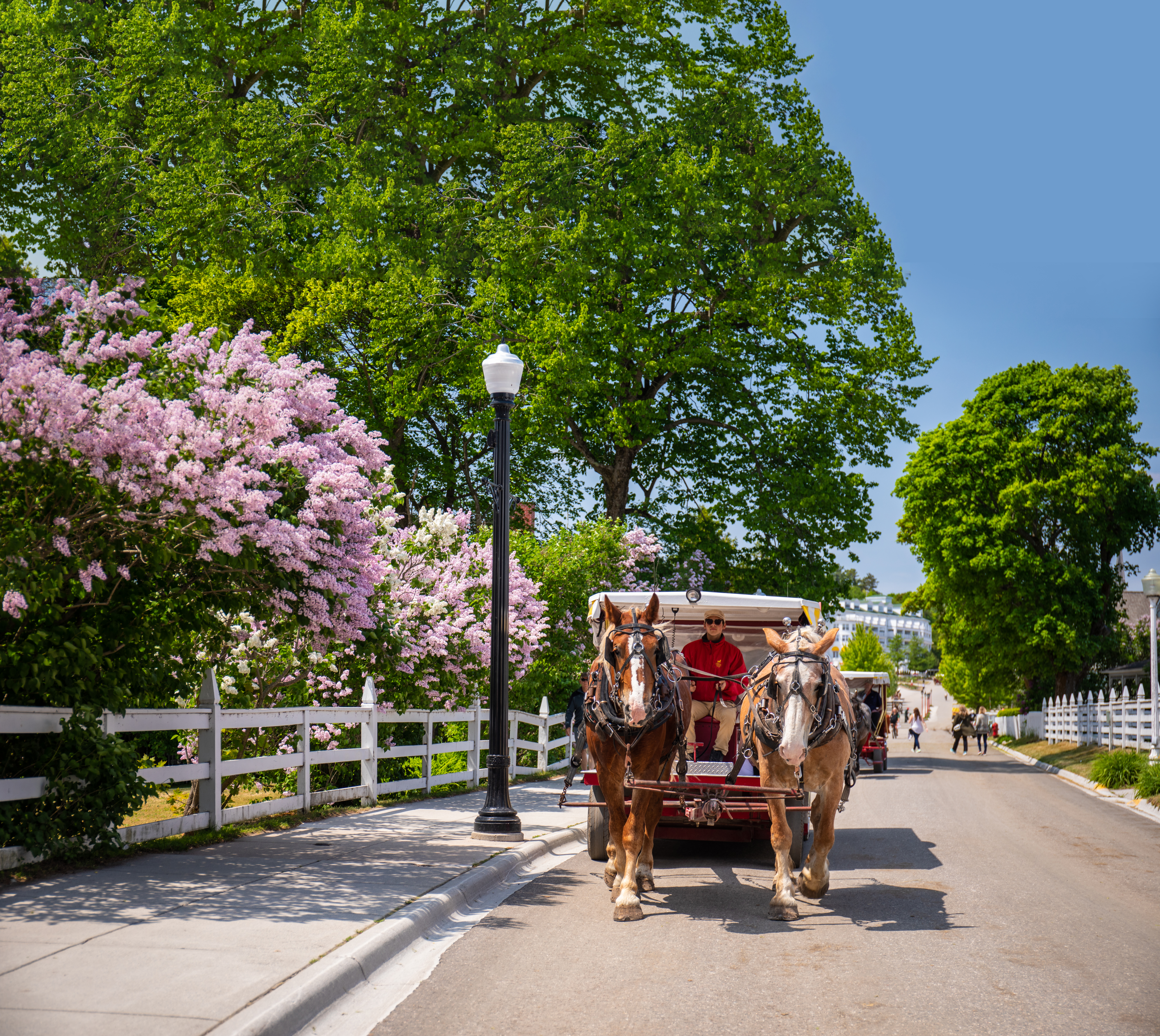 Explore classic Michigan destination Mackinac Island in a fresh way. Here, vehicles have been prohibited since 1898 and horses, carriages and bikes are the main mode of transportation – and you can bring your own horse by ferry to explore the island. During the summer months as many as 600 horses live on the island, so your four-legged friend will be in good company.
Stroll down the picturesque streets, quaint side roads or the 70-plus miles of trails throughout the island. If you plan on staying the night on the island, book a luxury stay for your horse at the Mackinac Island Community Equestrian Center that offers short-term boarding. Learn more about what you can expect during a vacation with your horse on Mackinac Island here.
If you're looking to plan a vacation as well as a competition, you and your horse can compete in one of Traverse City's many horse shows at the world-class Flintfields Horse Park. Here you can test and improve your teamwork with your horse while experiencing some of Michigan's travel gems in its northwest region. Events include FEI and National-level jumper, hunter and equitation competitions, as well as non-equestrian events. Find a full list of events here.
When you're not in the arena, check out downtown Traverse City's array of delicious restaurants and unique shopping opportunities. You can also explore the region's 40-plus wineries throughout the Leelanau and Old Mission peninsulas. Board your horse at Flintfields Horse Park or make a reservation at a horse-friendly campground in the area.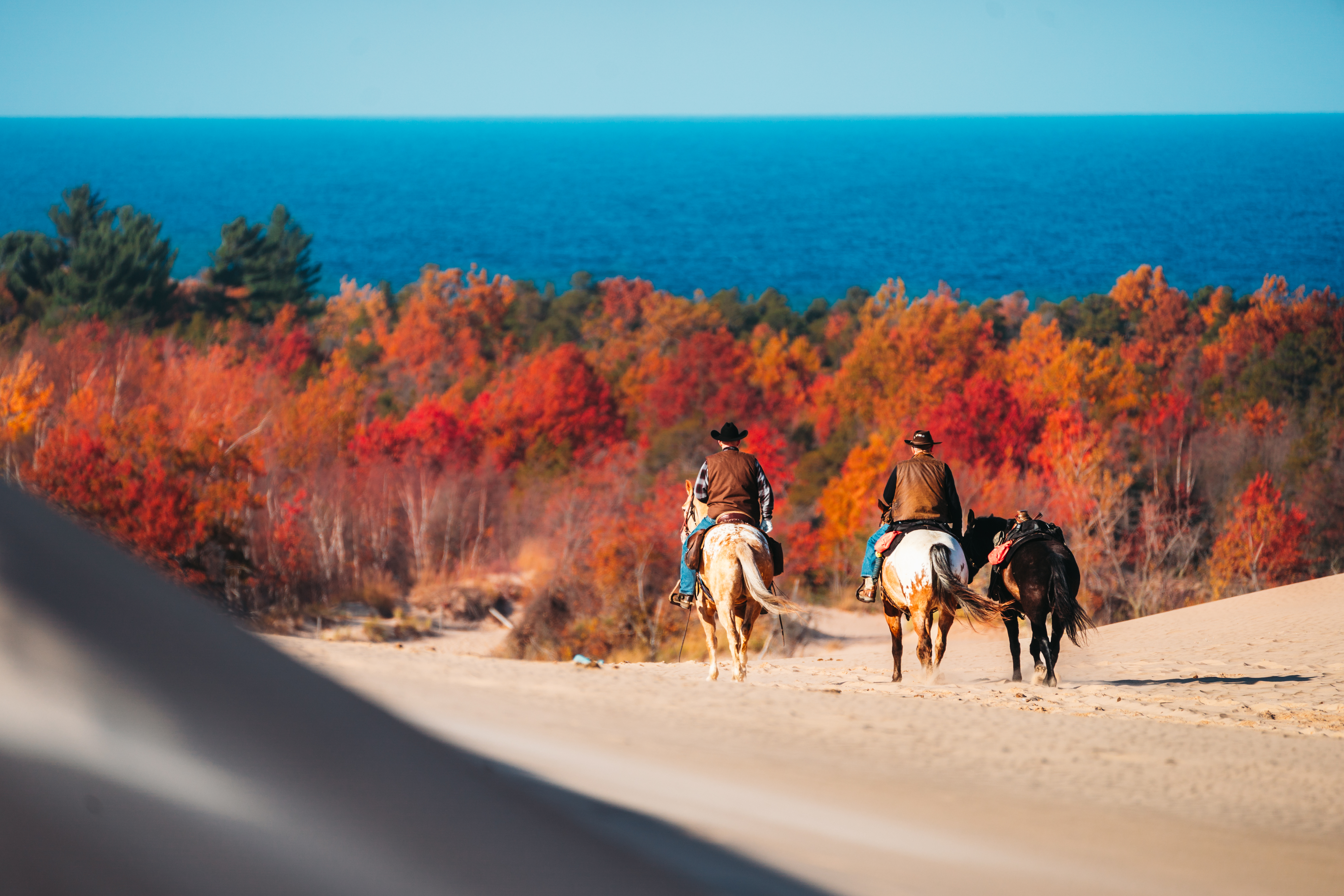 While Michigan is abundant with forested and pastoral equestrian trails, you can find new and breathtaking scenery to share with your horse along the shore at Silver Lake State Park from Nov. 1–30. This state park spans 3,000 acres, which includes 2,000 acres of golden sand dunes set against the blue waters of Lake Michigan. Add the vibrant reds and oranges of Michigan's fall season and you're in for an unforgettable adventure.
Learn more about the shoreline riding season at Silver Lake State Park and make your reservations here.
More Resources for Equestrian Travel in Michigan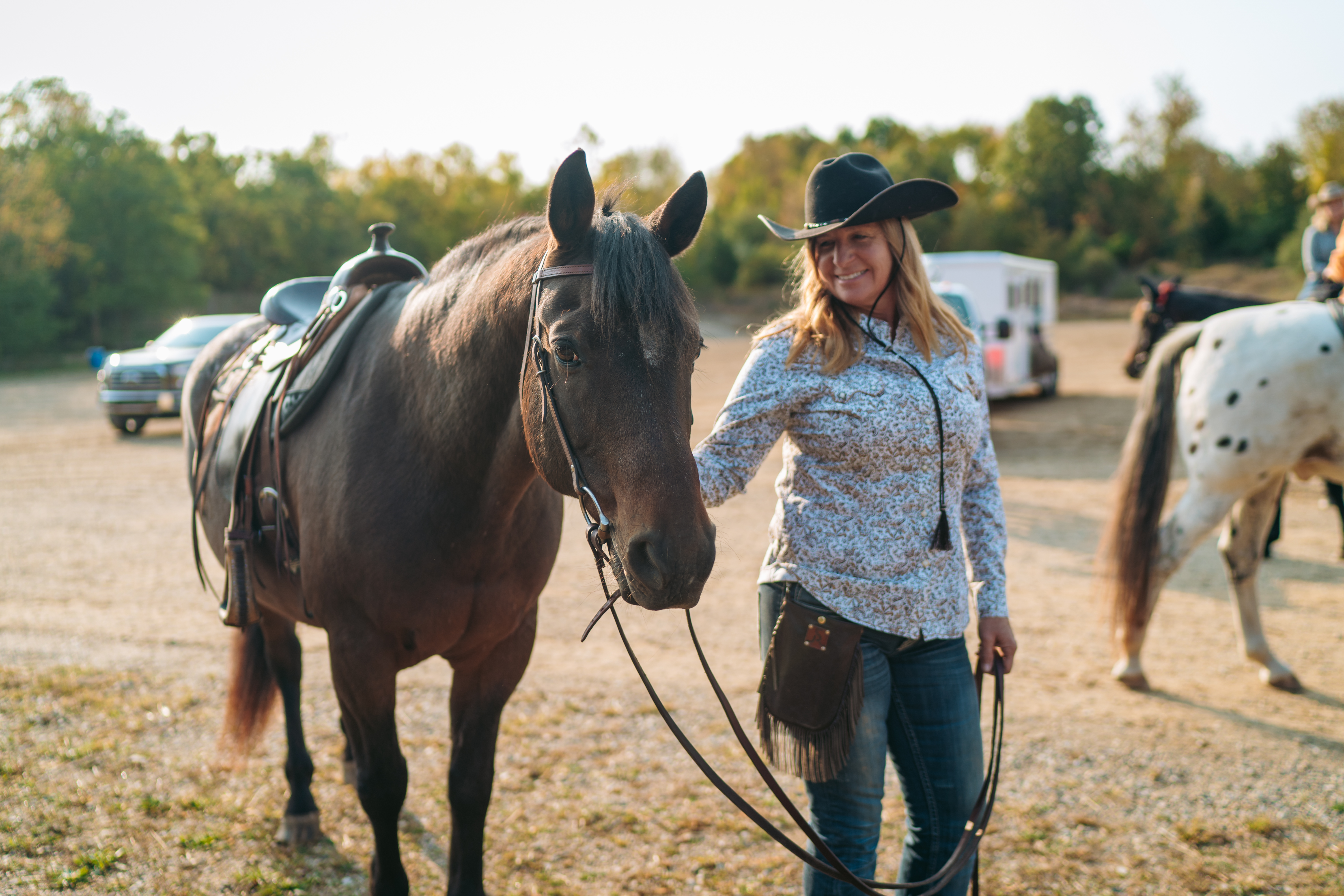 Sometimes a relaxing weekend is all you need when traveling with your horse, whether you want to be tucked away in the forest or riding along a tranquil river or lake. There are a variety of equestrian-friendly state park campgrounds throughout the Upper and Lower peninsulas, as well as privately owned campgrounds where you can stay the night with your horse.
If you don't have a horse and trying horseback riding for the first time is part of your travel plans, you can visit a riding stable in southeast Michigan. At these state parks you can experience guided trail rides and receive instruction for a relaxing equestrian adventure. Learn more here.