This or That: Explore 9 Iconic Michigan Experiences in Fresh Ways
Maybe you've been there, done that. Or maybe not.
Hop on two wheels, take the water route, grab your hiking boots or play to a new bridge's sway. Change the means of exploration, and some of Michigan's most iconic must-visits become wholly new and, in these cases, more fun than ever.
Ludington State Park – by water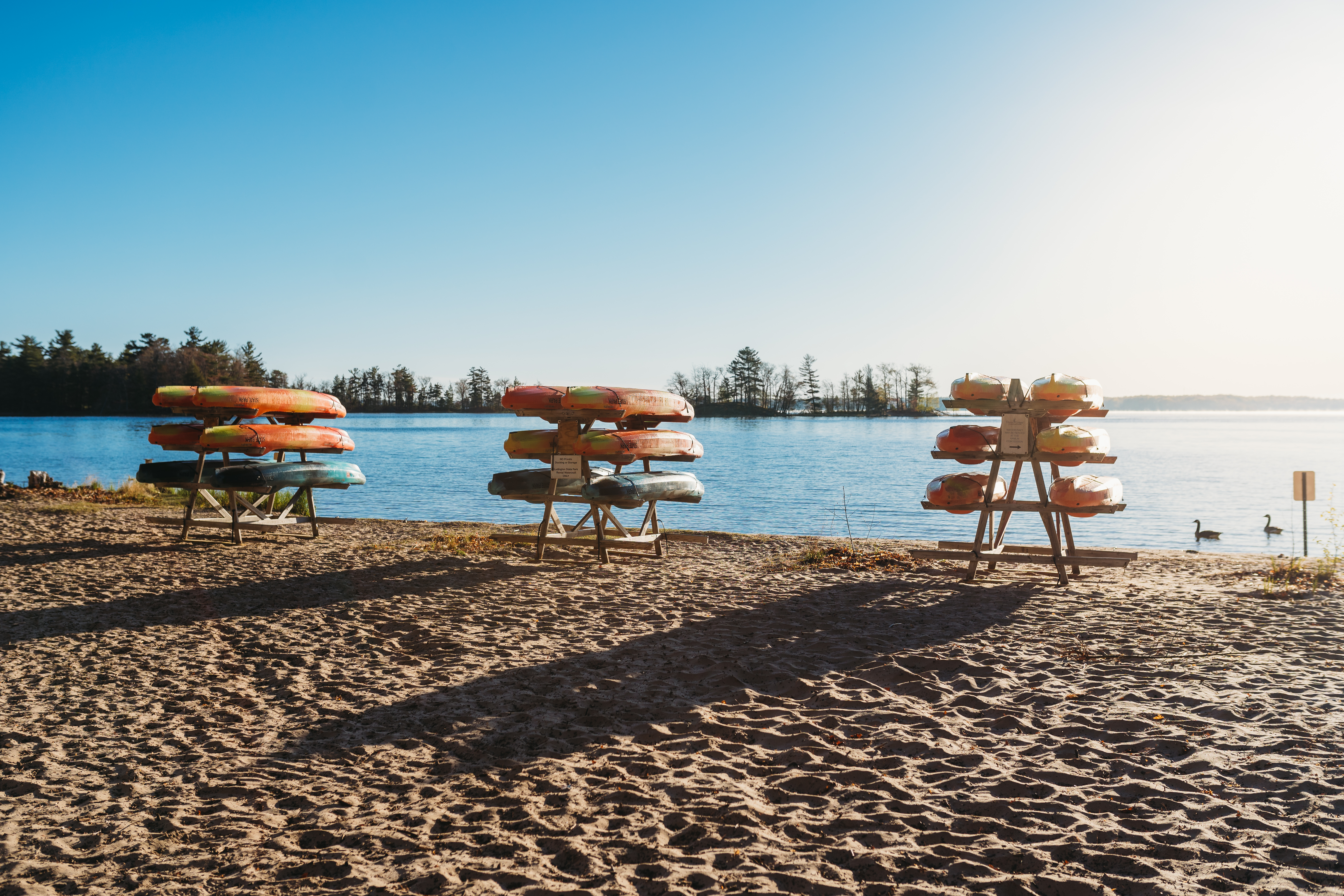 If you like the windswept dunes, woods and beaches of Ludington State Park, then try exploring it by water. Rent a canoe, kayak or paddle board at the concessions area at Hamlin Lake, then follow the numbered wooden posts as they lead you scavenger hunt-style through a four-mile route of open water or narrow passageways. You may even have the route to yourself amid one of the state's most popular parks, except for the frequent eagles, herons, ducks and fawns.
Mackinac Bridge – from below
If you like crossing the Mackinac Bridge by car, consider paddling beneath it. Great Turtle Kayak Tours allows you to be one of the few to see it from the underside when you paddle along the Mackinaw City shoreline toward the massive concrete structures that hold the bridge up. Listen to the rumbling of vehicles driving above, but focus your attention down. The bridge shades the water where Lake Michigan and Lake Huron meet, rendering the water a bright, vivid green.
Southwest Michigan Wineries – by trail
If you like sipping at the tasting rooms of Round Barn Winery and Estate and nearby Tabor Hill Winery, you can go on a scenic hike between them. Take your vino (and food) to go and explore the nearby forests and vineyards within the Mt. Tabor trail system connecting the two. The shortest route is 1.3 miles round trip, or meander developed paths like winding Corkscrew Lane or Demi Lane at the vineyard's edge.
Boyne Mountain Resort – by SkyBridge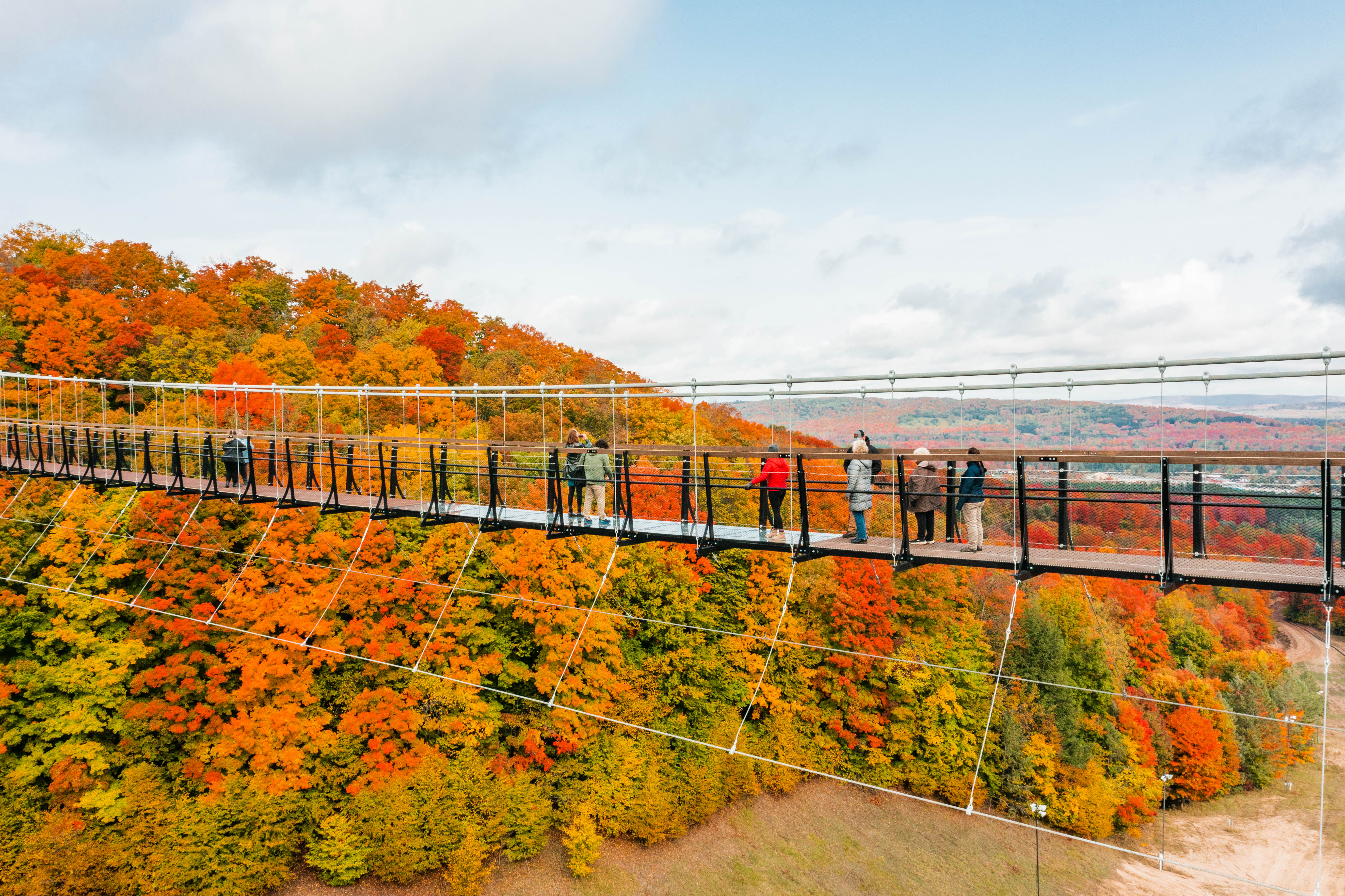 If you like traversing Boyne Mountain's slopes by ski, snowboard or maybe even a zipline, consider trying the newest thrill on the hill that still requires a chairlift ride. But instead of going down, you go across the world's longest timber-towered suspension bridge, SkyBridge Michigan. Walk as it sways 118 feet above the ground. You're as suspended in the air as you can get without wings as you glance at the valley below from the glass floor section in the center. SkyBridge Michigan is open year-round, so you can get a bird's-eye view of stunning colors in the fall or watch skiers gliding down the slopes during winter.
Love driving the Pierce Stocking Scenic Drive to some of the country's most stunning views? Meander on foot with a guided stroll, part of a new park history tour series, and you'll pair your views with stories of the way the area's original Anishinaabe people relied on the landscape for food—and more. Companies like Sleeping Bear Tour Co. offer hikes by themes, including the chance to check in on the rare and endangered piping plovers.
Dearborn – by strolling feast
If you enjoy eating your way through the Middle Eastern food hub of Dearborn, take a walking food tour and work up an appetite between stops. The Arab-American National Museum offers "Yalla Eat" (Arabic for "Let's go eat") tours, knowing food connects people to culture in a particularly memorable way. On formal tours, you'll meet shop and restaurant owners and sample things like honey, nuts and sweets at Hashems, labne cheese and olives at Dearborn Fresh Supermarket and lamb soup at Sheeba. If you would prefer to take the tour at your own pace, the museum offers maps for do-it-yourself walking food adventures all year long.
Shipwreck Sanctuary – by snorkel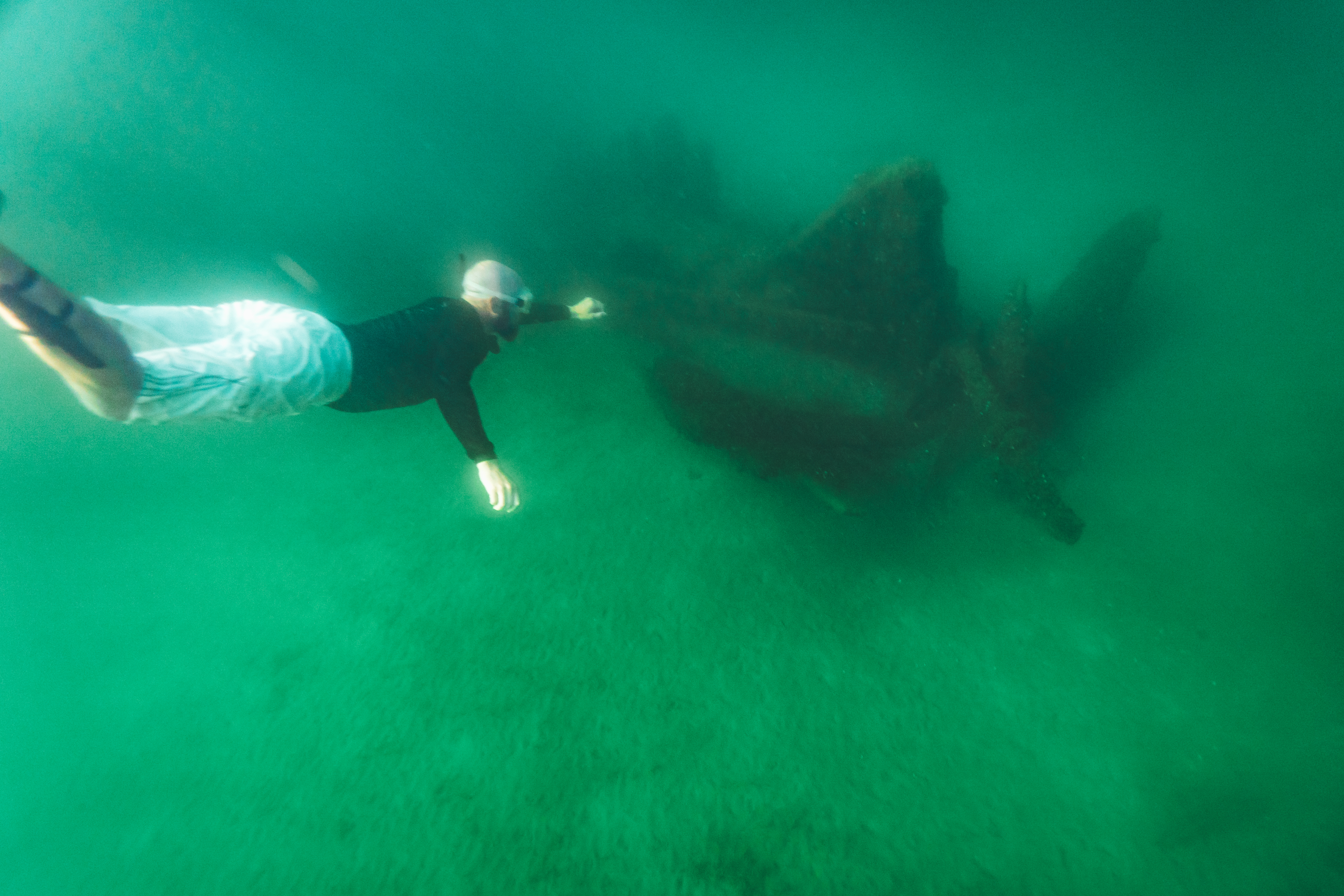 If you like taking a narrated trip on the glass bottom boat, Lady Michigan, over wrecks in Alpena's  Thunder Bay National Marine Sanctuary, get a one-of-a-kind experience by snorkeling within it. You'll feel like part of the history while snorkeling above the most accessible of the sanctuary's 200 significant shipwrecks. Wrecks like the Monohansett lie in shallow water are marked with buoys, and local dive shops lead snorkel expeditions for those who don't want to go it alone.
Car Museum – from behind the wheel
If you enjoy checking out vintage classics in museums across the Motor City state, channel your inner Henry Ford, crank up a Model T and take it for a spin at the Gilmore Car Museum in Hickory Corners. The outing is a workout for body and mind, as you learn how to crank the car to a start, then operate it using multiple levers as you drive around the three miles of paved campus roadways.
Little Traverse Bay – by bike-and-ferry
If you're partial to Little Traverse Bay, consider exploring it by bike or ferry. Little Traverse Bay Ferry Company's 52-foot, open-air boat runs daily between the artsy coastal towns of Harbor Springs, Petoskey and Bay Harbor. The ferry restores a late 1900s tradition when 5,000 people or so a day would arrive by ferry, dressed in Victorian finery. Add a modern twist and take the ferry one way across the bay, then bike back by way of the paved Little Traverse Wheelway.
About the Author: Kim Schneider is a long-time travel writer specializing in Michigan adventures, food and wine. She's the author of 100 Things to Do in Traverse City Before You Die.