10 Note-Worthy Detroit Music Venues
Detroit isn't just a destination for blues and jazz fans. Sure, it's known as the home of Motown, but the Motor City is also where you'll find everything from wild metal bars to underground indie lairs where up-and-coming bands played before anyone knew their names. Here are a few of the best spots where you can find live music in Detroit any day of the week.
 
If you prefer things a bit off-the-beaten-path in terms of style and music, Cliff Bell's is the spot for you. Art Deco décor including mahogany leather banquettes, a vintage Steinway piano, and more are a fantastic backdrop for the jazz and cabaret club vibe at this bar and club established in 1935. Fun fact: Cliff was a Prohibition-era gangster who kept the city drinking when it was frowned upon. There are shows nearly every night of the week, from experimental quartets to blues.
 
If it isn't unseasonably cold outside, The Old Miami is your best bet for an outdoor patio, great music and bar. Originally founded as a spot for returning Vietnam veterans in 1975, this bar acts as a spot where kitschy knickknacks live alongside overstuffed couches and jukebox music. Of course, there are tons of a musical acts stopping through here, including Detroit locals and big name headliners.
 
Go to Detroit's Majestic Theater, head upstairs, and you'll find Magic Stick, a bowling alley turned music hall complete with dance floor and pool tables. The space fits about 750, so it won't be terribly crowded while you listen to the blaring alt-rock and garage bands playing here. You can also enjoy drinks on the roof in the summer.
 
If you head to the basement of St. Andrews Hall, you'll stumble into The Shelter. Never heard of it? It's the spot where Eminem choked during one of his first performances. St. Andrews, a music destination in its own right, was built in 1907 as a Scottish Society meeting spot. The Shelter is accessible through a back alley entrance.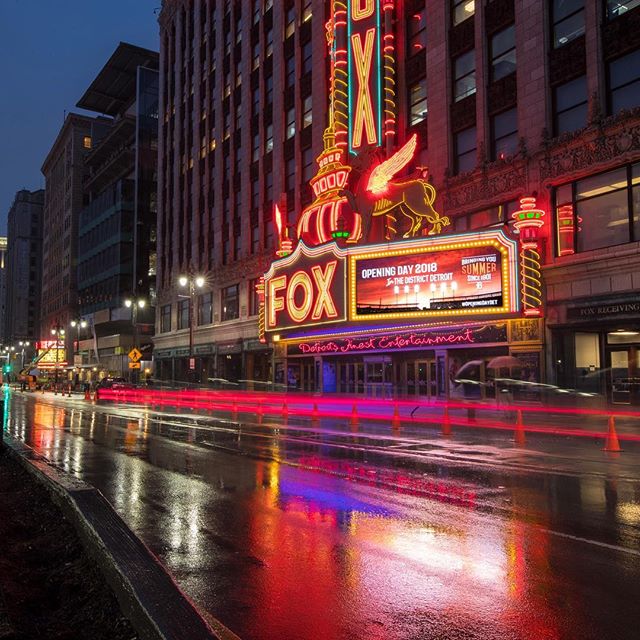 Picture a grand old theater with lush red velvet curtains, gold and filigree décor, and painted walls—that's the Fox. The storied stage hosts a range of musical acts along with theatrical productions.
 
Baker's is Detroit's oldest jazz club in continuous operation, with a giant piano-shaped bar and an Art Deco vibe. Opened in 1933 as a sandwich spot, the lounge that started off booking local pianists still hosts local and international-level jazz acts. There's typically something going on nearly every night of the week.
 
Nestled in the Corktown neighborhood, PJ's plays host to Detroit's local bands and provides a mean burger for hungry patrons. Founded as a bakery and restaurant in 1914, the spot was a hangout for bands like the White Stripes and others in the early '90s. But it's the time this spot spent as a "furniture store" during Prohibition that we find funniest—secret password door slot and all.
 
Detroit is the unofficial birthplace of techno music, and the TV Lounge is known as one of the main places where electronica pioneers gathered. If you're looking for a rave-like vibe with shows and dance parties nearly every night, welcome to your new favorite Detroit club.
 
Look for an old Victorian on Ralston Street, and you'll find the famous Stonehouse Bar. When Detroit was still farmland, this 1860s house was already standing—though it has obviously been updated since then. A gangster hangout, a brothel, a biker bar, and now a gathering place for rock and blues music listeners, this is truly an historic venue. At the very least, grab a beer and a seat on the old-school wraparound Victorian porch.
 
Originally a bank, Small's is the spot where you go when you want to see great local bands. Small's got its start in its current state in 1999, but the building dates back to the 1930s, as evidenced by the Art Deco interior.
Whether you're visiting Detroit for a few days or you call the city home, the music scene is not to be missed. If you love metal, electronic, blues or jazz, you'll find what you're searching for in the Motor City.
About the Author: Adam Young is the founder and CEO of Event Tickets Center, one of the largest resale marketplaces of tickets for concerts and other events. When he's traveling for business or pleasure, he always makes time to check out the local music venues.
 
---