The Perfect Cup: 9 Awesome Michigan Coffee Shops
It's not just Starbucks, Tim Horton's and other popular coffee chains that are opening like mad in Michigan.
New independent coffee shops and roasters are opening up everywhere you visit. The craft coffee scene has exploded! No matter where your travels take you in the mitten, you're bound to find that next great cup of coffee. Guest blogger and coffee lover Aaron Cruz from The Awesome Mitten suggests nine cool Michigan coffee shops to visit on your Pure Michigan travels.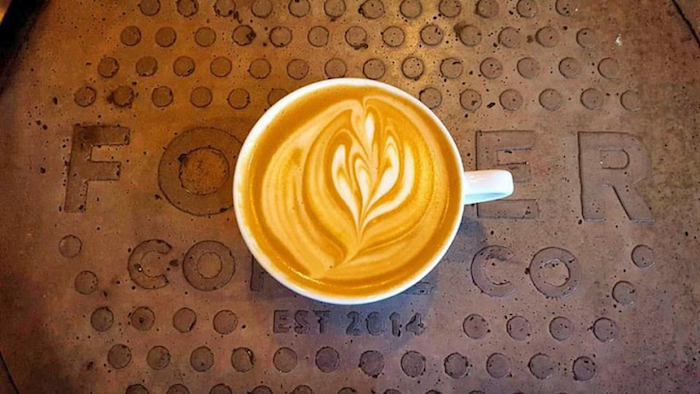 If you are a Michigan latte drinker, Foster in Owosso is the place to be. Choose from favorites like peppermint mocha, pumpkin, and the standard variety, all made with purest of ingredients. They currently use local Madcap and Populace coffee beans, but will start doing some of their own roasting soon. Upon entering, look down at the penny tiled floor and custom painted logo. They are firmly entrenched in town "fostering community through coffee." That same vision is coming to Flint in Fall 2017 with the opening of a second coffee shop!
2. Mighty Good Coffee - Ann Arbor
Looking for a "Mighty Good" coffee in Ann Arbor? You'll find four locations of this shop and roaster in town—
Downtown
,
Campus
,
Jefferson
and
Arbor Hills
—each with a unique feel all in of its own. Recently taking over the historic Jefferson Market, you will find the truest neighborhood and community based shop I've seen. Enjoy a pour over using a variety of their single-origin Ethiopian beans, then grab a bag to use at home. Expect a great coffee experience, as Mighty Good engages with everyone from the farms where they get their beans right down to the end customer.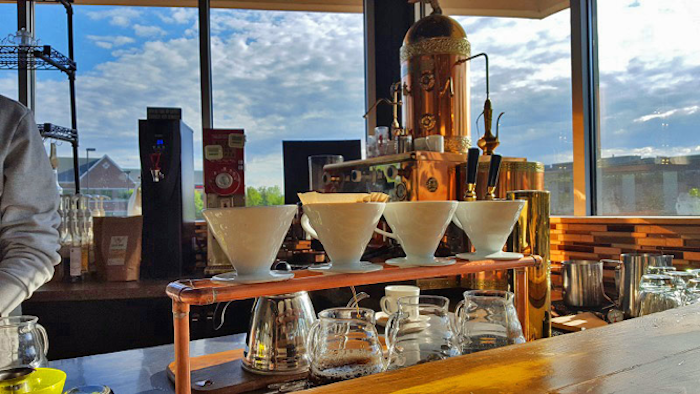 Head off the Livingston County beaten path to this Brighton coffee and community coffee shop. Enjoy a latte made from their old-school espresso machine which catches the eye. Coffee bean choices from all over the world dot the menu, all roasted locally. The owner's goal is in the name, for you to experience and learn about a proper cup of coffee. What better way than by ordering a Papua New Guinea pour over and watching them make right in front of you.
Is the road bringing you to Lake Michigan? Head to this Muskegon shop and cool down with their signature iced pour over. Explore the latte, regular pour over and other craft coffee offerings amongst the shop's laid-back and vintage personality. With each sip, you can tell the care and coffee knowledge that is possessed in the Russell Block Building of Downtown.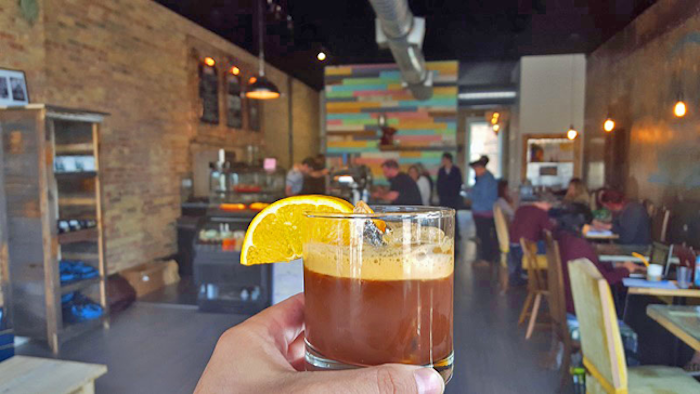 Head inside the newest Lansing coffee spot. They just opened in the up-and-coming REO Town neighborhood, to go along with their coffee bike (cart). Craft coffee cocktails (non-alcoholic) is where it is at. I recommend closing your eyes and sipping an Ol Blue. It will be like you are drinking an Old Fashioned. A beautiful mix of families, people working, and others just taking in the coffee in this open layout. The signature Nitro Cold Brew coming fresh out of a kegerator is another tasty way to go.
6. ASHE Supply Co - Detroit
The Detroit indie coffee shop explosion is in full swing, including at this third wave coffee and apparel shop in the Madison Building. Coffee snobs (guilty), you'll find the gadget to fit your needs here. Experience the flames of the Syphon as you sit at the long bar in this friendly, industrial space. Grab a pour-over, cold brew or espresso drink off the expansive menu to enjoy as you walk amongst all the nearby stadiums and action on Woodward.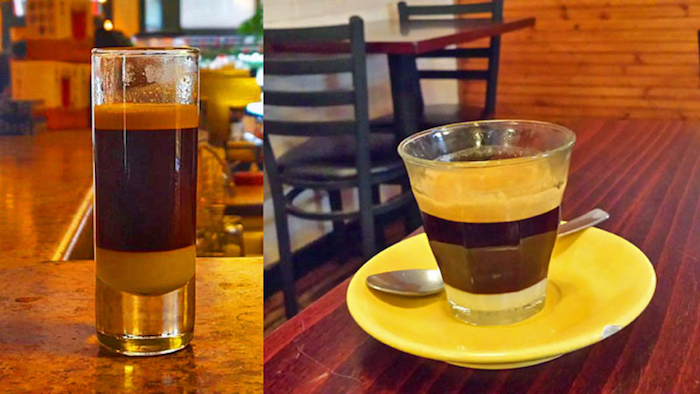 The name of this Grand Rapids shop says it all. You'll find a healthy offering of coffees, teas, magazines and newspapers along with pastries. This Wealthy Street neighborhood shops atmosphere is artsy, creative and fun. Want to get caffeinated? Look no further than the "Behemoth". A decorative and delicious espresso shot that will have you buzzing. The Sparrow will soon be coming to the west side of the city as well.
Going on an adventure in the U.P.? You will find your coffee "cup of the day" in Sault Ste. Marie. This coffeehouse is firmly entrenched in the heart of downtown, having served for the better part of two decades. Enjoy a mocha, latte or simple cup of coffee, to one of their fresh made-to-order sandwiches. Locally roasted beans come in every coffee served within the mom-and-pop, friendly themed shop. I'd recommend an Irish Crème Latte to start a day of exploring the Soo Locks and oldest town in Michigan.
The Black Owl Cafe is located in downtown Kalamazoo and focuses on providing the best tea, coffee and food as possible. All of their coffee is from the Kalamazoo Coffee Company (located in the same building) and is roasted in small batches with their Probat coffee roaster. Even their teas are flavored with handpicked organic Michigan fruit! The cafe takes pride in all of their products. Be sure to check out all of the locations where they sell their products on their website!


About the Author: Aaron Cruz is a long time resident of The Mitten. When not out on the open road, he's probably drinking coffee somewhere. He loves exploring independent coffee shops, taking photos and road trips. You can find him on Instagram, Twitter and on his travel blog.
---