6 Scenic Stops for Fall Color in the Upper Peninsula
As summer cools to fall, the Upper Peninsula of Michigan sees a vibrant change to orange and red hued trees before the rest of the state, due to its chillier temperatures. Take the scenic route as you explore some wonderful stops in the Upper Peninsula this fall:
Tahquamenon Falls State Park encompasses close to 50,000 acres stretching over 13 miles. Most of this is undeveloped woodland without roads, buildings or power lines. Hike the park to take in the colors and stop by the Tahquamenon River with its waterfalls: Tahquamenon Falls. The spectacular color of the falls perfectly matches the fall foliage.
Visit this historic ghost town surrounded by fall color for a beautiful and interesting history lesson. Be sure to make the short hike to the overlook for an excellent view of the town, Snailshell Harbor, and the surrounding limestone bluffs.
Stop by Threefold for a tasting, while soaking in the stunning colors. The winery and tasting room are located at the historic bank building in downtown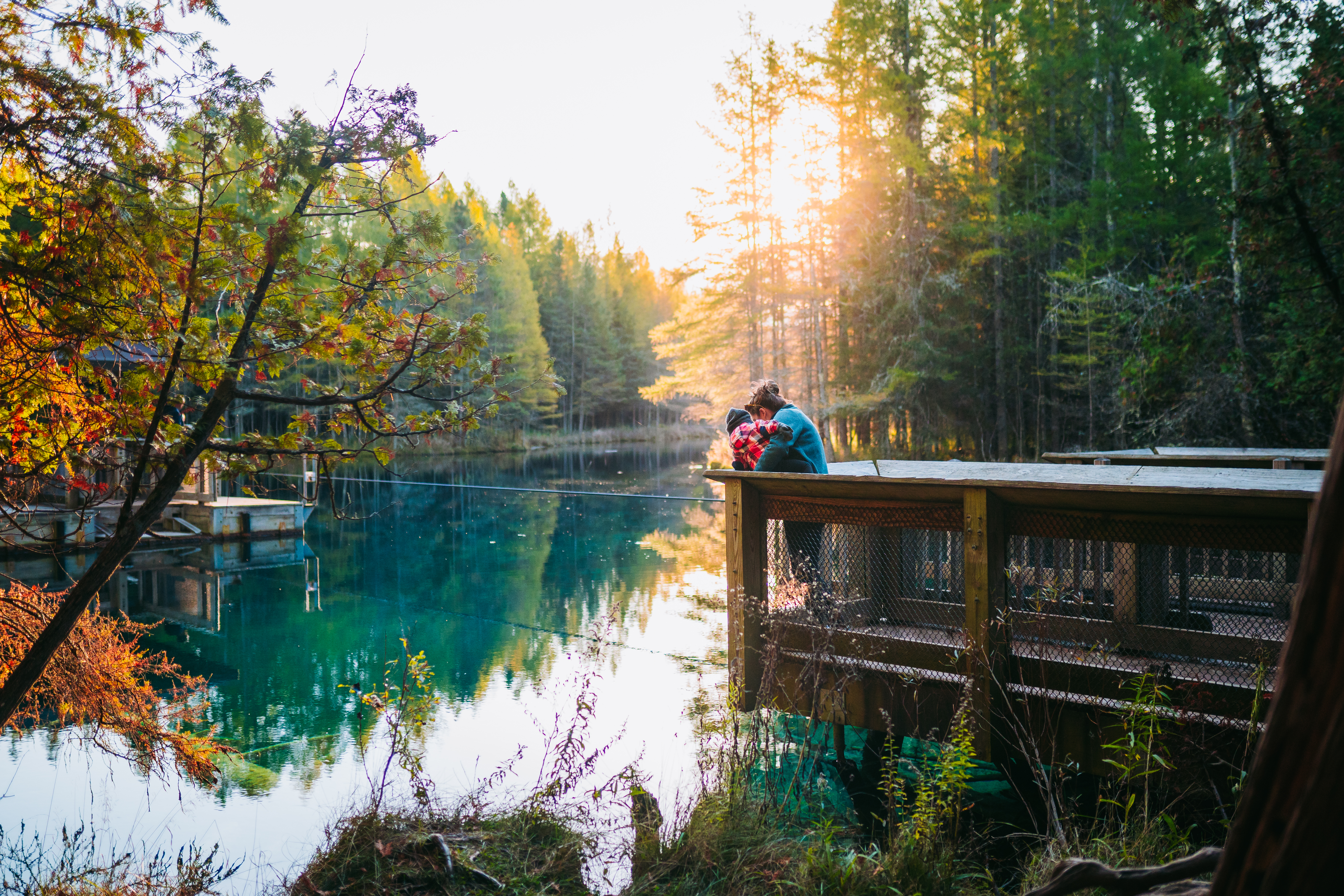 AKA the "Big Spring", in Palms Brook State Park. This crystal clear, forty foot deep natural spring is a must see. A large viewing platform allows you to float out over the spring, taking in the huge trout that congregate here. While the leaves are turning the drive out to Kitch-iti-kipi bursts with fall color so be sure to bring your camera! 
In Porcupine Mountains State Park, untouched forests are crisscrossed by hiking trails especially beautiful with the fall color. The route ends at a pull-out overlooking Lake of the Clouds. Breathtaking at any time of year, the turquoise-blue lake is rimmed with a riot of colors—red, orange and yellow—in autumn.
Brockway offers a 9 1/2 mile drive that is has breathtaking views of Lake Superior and thousands of acres of the Keweenaw. It is the highest above sea-level drive between the Rockies and the Alleghenies.