Sink Your Hooks in Michigan Lakes and Streams
Lake trout, brown trout, walleye, salmon, steelhead and bass—these are just some of the fish populating our Great Lakes and our inland lakes and streams. Whether its charter fishing, sport fishing, or a leisure day on the banks with family and friends, you're sure to get a great catch in Michigan.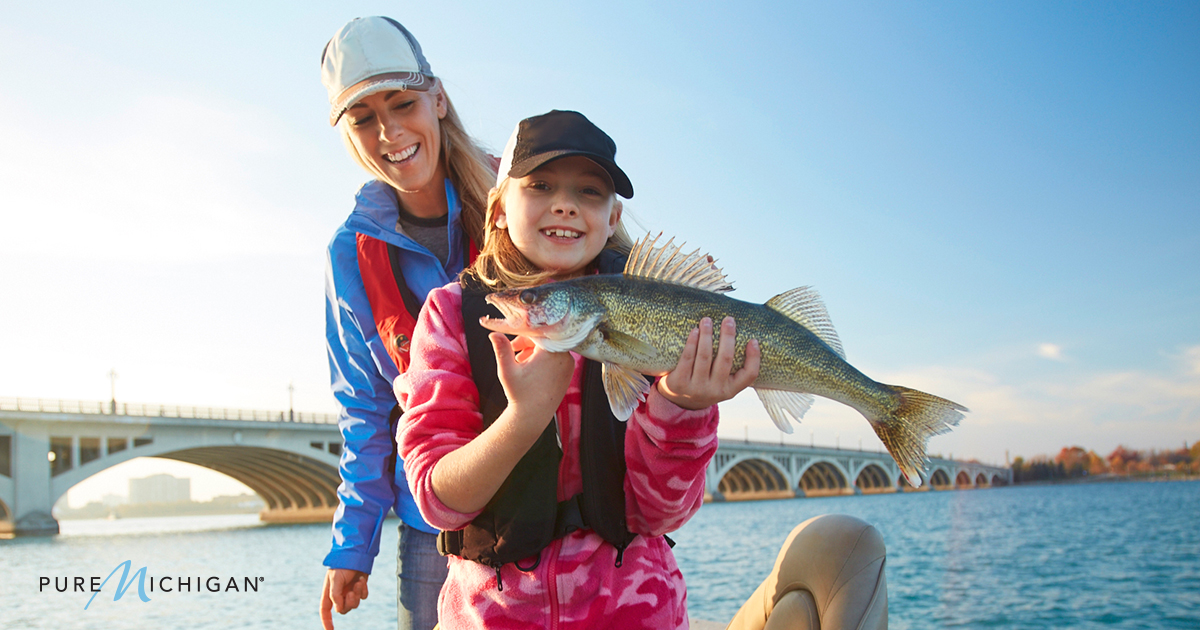 Michigan has become one of the hottest destinations for fly-fishing. The state has hundreds of lakes that produce multiple freshwater species for fly anglers. In fact, Lake Michigan boasts some of the best fishing found in Michigan. Here, the opportunities are endless for hooking a quality trout, steelhead, salmon or smallmouth bass.
There are a multitude of rivers and lakes around Michigan for anglers to land a first-rate catch. Among the top Michigan fishing destinations, here are a few of the most popular locations:
The Manistee River, also known as the "Big Manistee," is most famous for its steelhead and salmon fishing.
 
The AuSable River is one of the finest trout fisheries in northern Michigan, and in the nation. The AuSable is a large and powerful river. Trophy brown trout, dainty brook trout, and acrobatic steelhead are caught in exceptional numbers each year.
 
Many anglers come to the Pere Marquette River each season to try for either its first class trout or steelhead fishing. Anglers say the size of the fish in this river is outstanding. The magnificent Pere Marquette can challenge as well as sooth and reward.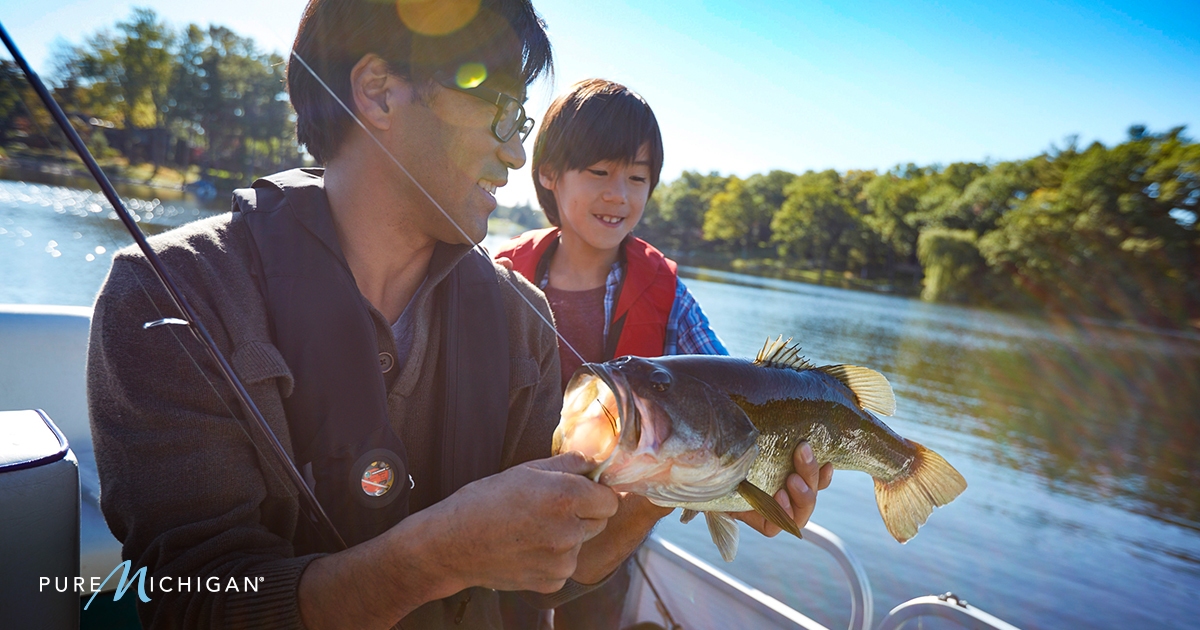 How do you guarantee your fish dinner is fresh? Hook it yourself. Michigan's recently launched Catch and Cook  program lets charter-boat clients deliver their catch straight to a local chef for a meal they'll never forget.
First time anglers can take advantage of Michigan's Free Fishing Weekend. To make this event fun for the entire family, check out one of the DNR Family Friendly Fishing Waters locations. The DNR also offers how-to information--including videos-- and weekly fishing reports  online.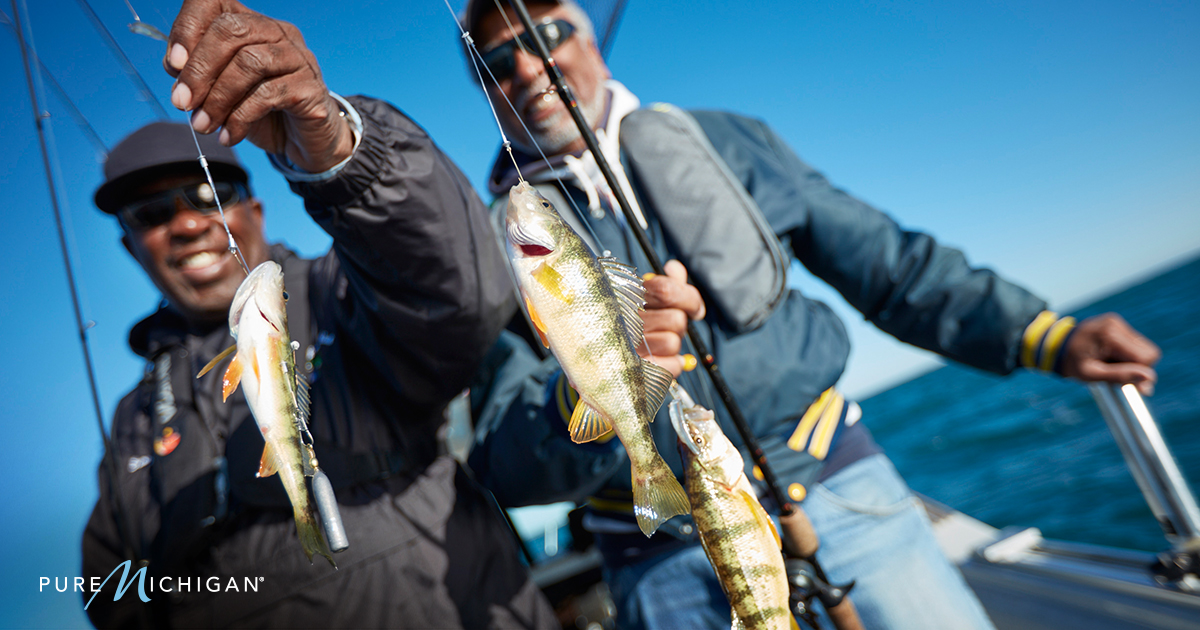 Take a day to head outdoors and experience the finest fishing that's Pure Michigan. To check out more fishing options in Michigan, visit our list of  Pure Michigan fishing resources.