Take a Guided Elk Tour at Thunder Bay Resort
While golfing outdoors takes a pause during Michigan's colder months, golf resorts like the one at Thunder Bay still offer unique off-season options to explore.
Guest writer Tom Lang, publisher and managing editor of MI Golf Journal, shares one of his favorite winter experiences at one of Michigan's 650+ public golf courses.
"Over the river and through the woods" is not just a holiday time music lyric, but one that comes to life at Thunder Bay Resort in Hillman, virtually every weekend in the winter and many evenings all summer long.
I am reminded of a summertime trip there with my wife, which was such a fun and unique experience, that she said, "let's go back in the winter" to participate again in the resort's award-winning elk viewing carriage ride. This experience is complete with gourmet dinner and wine tasting inside an updated, but rustic-looking, heated cabin in the woods.
In the winter, and when snow conditions allow it, the Belgian horse-drawn carriage is changed over from rubber tires and fitted with sleigh runners. Visitors can bundle up under blankets for the tour through the 160-acre elk nature preserve.
The Thunder Bay Resort elk tour meanders through one of the few wild Elk preserves east of the Mississippi. Thousands of travelers come in from other regions across the U.S. for the unique experience. The elk tour has been often rated as the "Best of the Best" in the "Adventure" category by Destinations Magazine.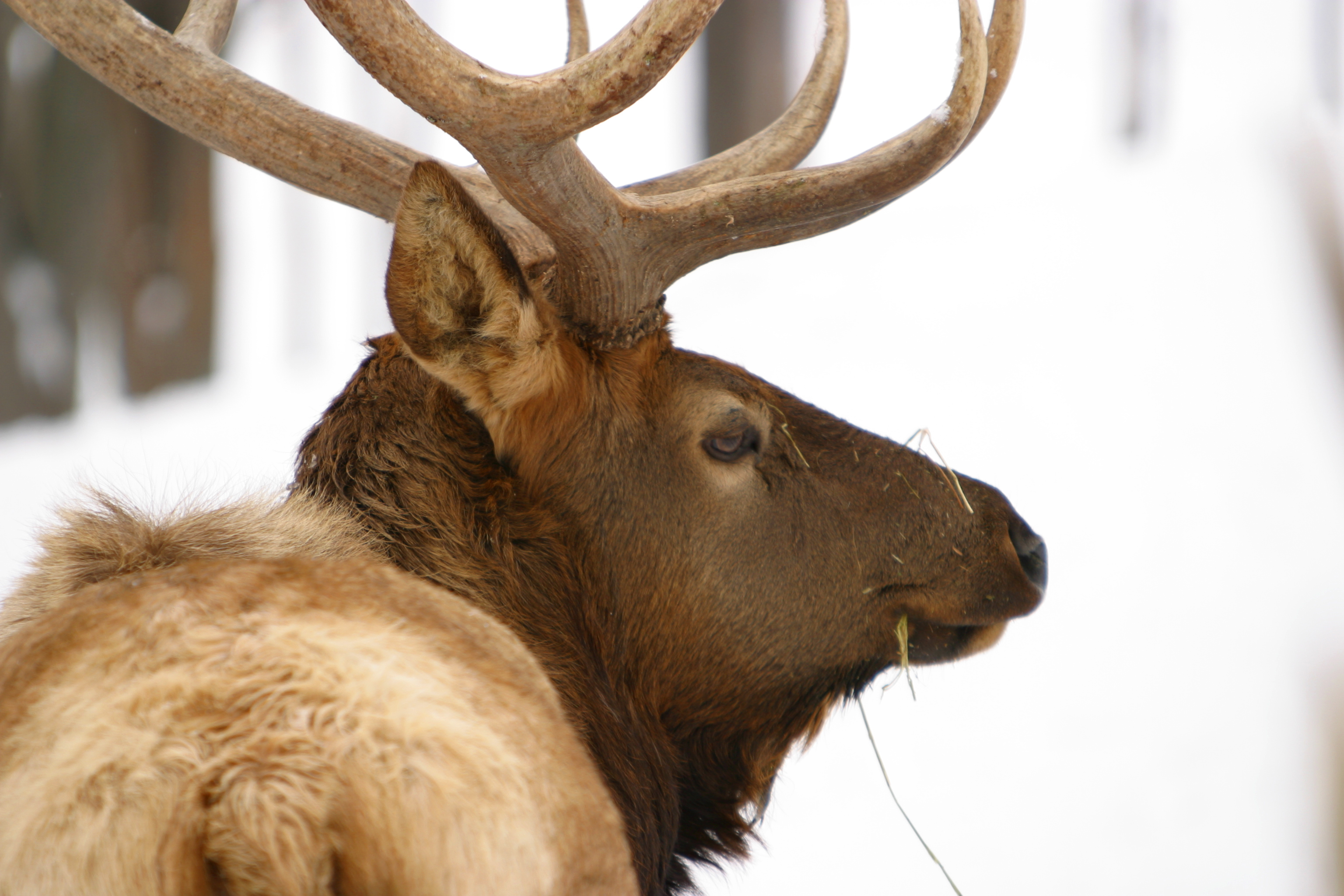 "Some people think the elk are tame, and we can get quite close to totally wild Elk as well, but most of these animals have never been touched by a human being—we keep them as close to totally wild as we can," said the founder and current property owner at Thunder Bay, Jack Mathias. He first developed the front 9 of the now 18-hole course in 1971.
The sleigh ride is an excellent way to view and learn about the elk habitat in Michigan. As we went along at least three dozen of the elk herd were easily seen with one coming up to within 15 feet of the carriage to graze. The herd size usually ranges from 40 to 50 Elk.
The dinner was one of a kind, including five courses prepared on two 125-year-old stoves in front of guests for an immersive dining experience. The wine tasting featured a selection of Michigan-made wines from Modern Craft Winery in Au Gres and provided a nice education about the wines sampled.
Virtually every weekend on the year-round calendar has elk rides with dinner and wine. The experience is about four hours long, so you will certainly have time to savor every moment. Occasionally, the resort offers Murder Mystery Weekends.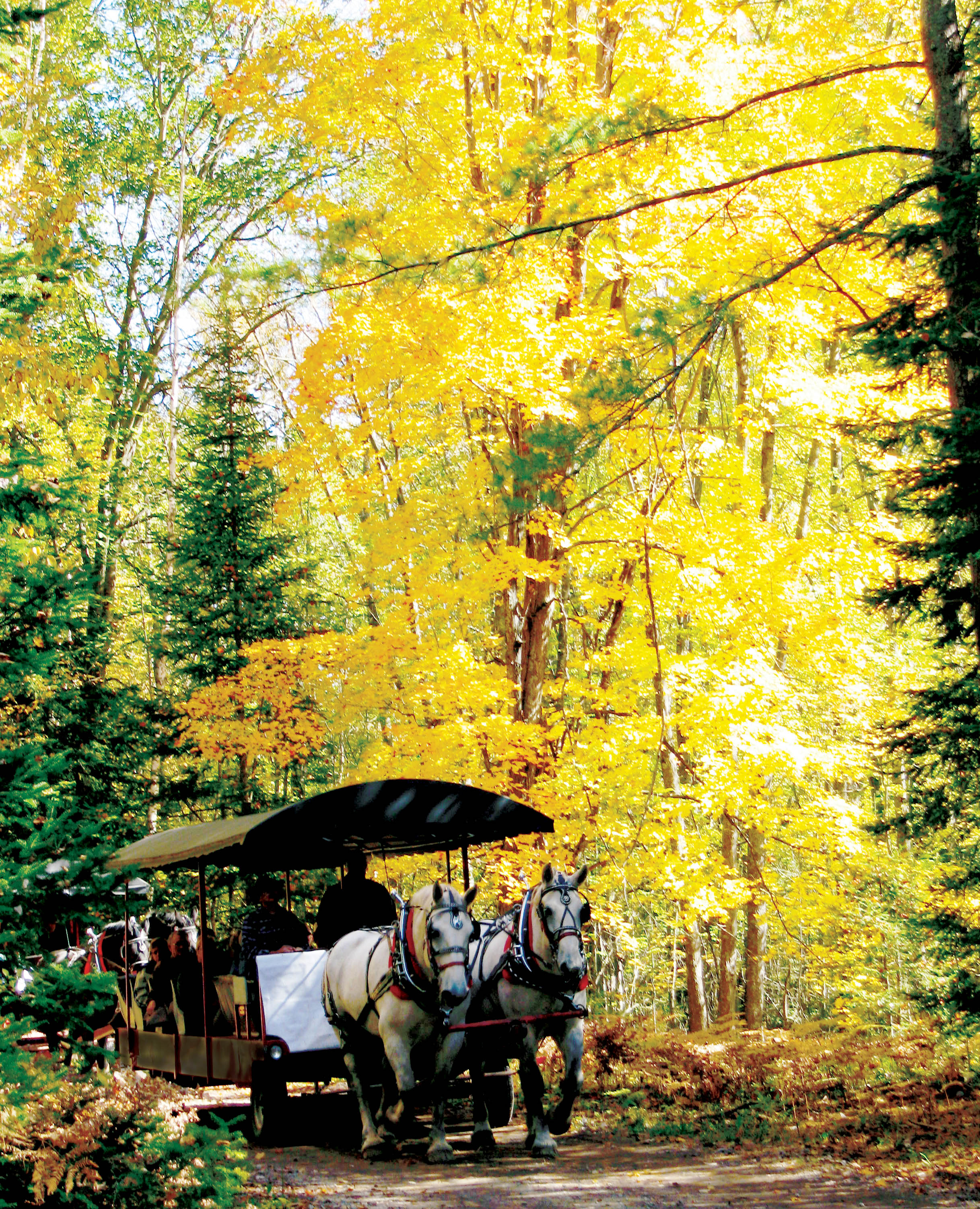 Accommodations at Thunder Bay Resort, built in the early 1990s, are roomy and comfortable. The overnight choices range from condominium-style chalets to suites in two-story buildings along the second hole. There is also an RV Park for summertime to enjoy even more of the warm weather in northeast Michigan.
"We're the only people doing something like the elk tour that's east of the Rockies," Mathias said. "We get rave reviews, and almost everybody says we exceeded their expectations.
To learn more, and for schedule details, visit thunderbayresort.com.
About the Author: Tom Lang is a 30-year veteran sports contributor to the Detroit Free Press, during which he has covered the golf scene and more in Michigan. Since 2018, Lang has produced the monthly MI Golf Journal, Michigan's No. 1 voted golf media outlet and is free online at migolfjournal.com.