Sustainable Ways to Explore Pure Michigan
Michigan is famous for its Great Lakes beaches and pristine forests, fly-fishing streams and wooded campgrounds. But its cities make an impression with green travelers, too, offering pedestrian-friendly travel, EV charging stations and LEED-certified hotels. Explore the many options for eco-friendly travel across the state and help keep Michigan green.  
Travel via Bicycle, on Foot—or on Horseback
Leave your car behind. It's easy to find vehicle-free destinations across the Great Lakes State. Traverse City is famous for its 90-mile TART Trail network. Ride along Grand Traverse Bay, pedal to dinner or head to Boardman Lake where the TART connects to the Boardman River Trail for mountain biking through the hardwood forest.
The Upper Peninsula promises a perfect getaway for mountain biking, hiking and Nordic skiing enthusiasts. Head to Marquette to explore the Noquemanon Trail Network. The South Marquette section alone includes 30 miles of trails and is famous for its terrific skiing and snowshoeing. The Copper Harbor Trails System measure 35 miles in length and ranks among the finest mountain biking routes in the country.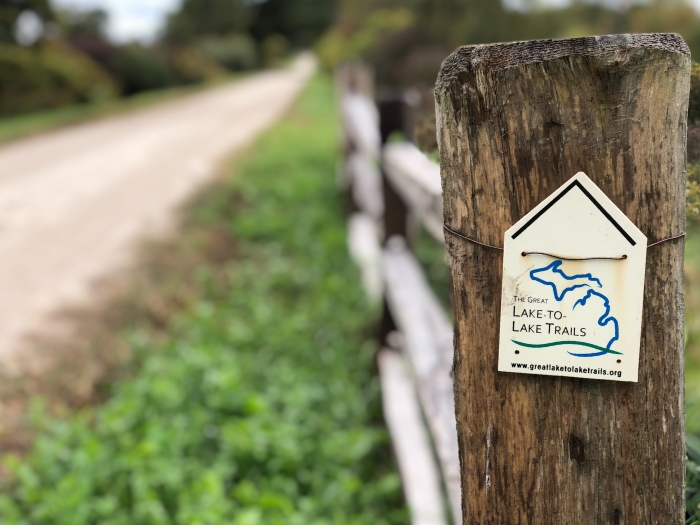 Long-distance cyclists can cross Michigan's entire Lower Peninsula on two wheels following The Great Lake-to-Lake Trails. Beginning in South Haven with the Kal-Haven Trail, the 275-mile linear trail stretches across the state, from Lake Michigan to Lake Huron, through the communities of Kalamazoo, Battle Creek, Marshall and Jackson before reaching its endpoint in Port Huron.
Michigan's favorite, emissions-free destination is Mackinac Island, where automated vehicles have been banned since 1898. Bicycle rentals are available throughout the downtown area and at the island's hotels. Enjoy a flat, 8-mile ride around the island's perimeter for spectacular views of Lake Huron and the Mackinac Bridge—or take a relaxing, horse-drawn carriage ride. You can drive your own rig or enjoy a guided carriage ride past famous landmarks like Arch Rock and Fort Mackinac, alongside the lakeshore, and past Victorian summer cottages adorned with soaring turrets, broad front porches and intricate gingerbread.
Pedestrian-Friendly Cities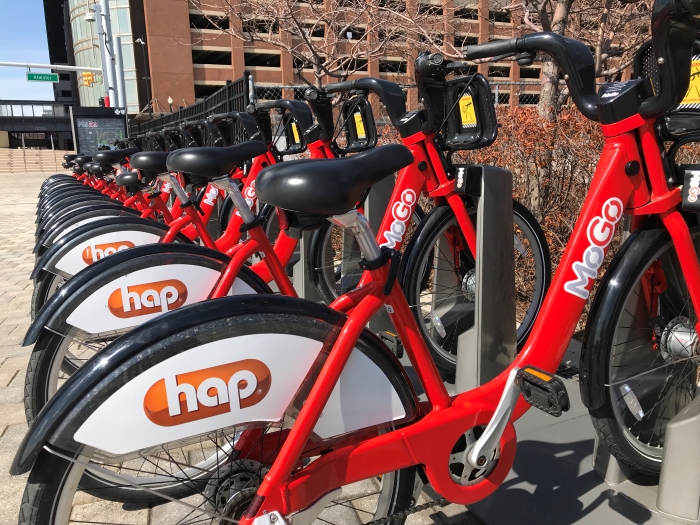 Green travel isn't limited to Michigan's rural areas. Some of Michigan's urban centers rank among the state's most pedestrian-friendly destinations. Visit downtown Detroit and you'll find a city center with world-class museums, sports arenas, boutique hotels and trendy restaurants that can all be explored on foot, via the People Mover monorail, the Q-Line streetcar or Detroit's MoGo bike-share system.
Grand Rapids' pleasant downtown is easily explored on foot. Stroll the beautiful bridges and public artworks along the Grand River. Overnight at the legendary Amway Grand Plaza Hotel, take in live music at The B.O.B., grab a beer at Founder's Brewing Co. and dine at crowd-pleasers like Reserve or Bistro Bella Vita—and do it all on foot. 
The cities of Ann Arbor and Traverse City also promise easily walkable downtowns, and sidewalks lined with outdoor restaurants, art galleries, indie bookstores and breweries. In Ann Arbor, shop for University of Michigan fan gear, and check out the cultural opportunities, ranging from the U of M Museum of Natural History to folk and roots music at The Ark, all accessible on foot. In Traverse City, walk from your hotel or restaurant to Grand Traverse Bay, where you can paddle or swim away the day just steps away from downtown.
Holland's downtown is lined with art galleries and boutique shopping, buzzing restaurants and bars like the New Holland Brewing Co. Beneath the sidewalks and streets run 6 miles of snowmelt, powered by hot wastewater from the city's local power plant. This pedestrian-friendly stretch of downtown can be visited free of ice and snow, even in the middle of winter. 
LEED-Certified Hotels and More
Across Michigan, tourist destinations have made the investment to preserve the environment with LEED-certified hotels and attractions. CityFlats Hotel in Holland ranked as the state's first LEED-certified hotel when it opened in 2009, and it was soon followed by CityFlats Hotels in Grand Rapids and Port Huron.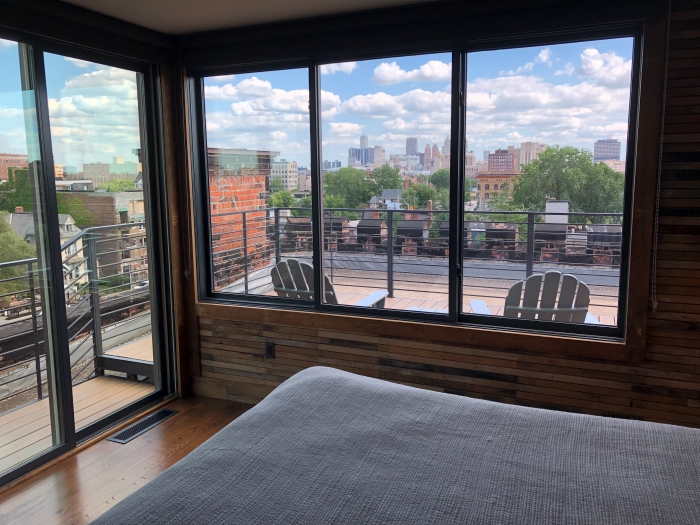 The El Moore Lodge in Detroit occupies a building that was constructed in 1898, but its energy standards are decidedly 21st century. The building's climate control and energy are fueled by geothermal and solar power systems, as well as lots of natural light. The lodge's bathrooms and lush gardens function in part thanks to a rainwater capture system.
Thompsonville's Crystal Mountain turned heads in 2009 when it opened the first LEED-certified spa in the Midwest—and joined the ranks of only a few such eco-friendly spa and ski resorts in the world. Besides offering environmentally-friendly lodging and spa services, Crystal Mountain also relies on wind power to operate its high-speed chairlift system.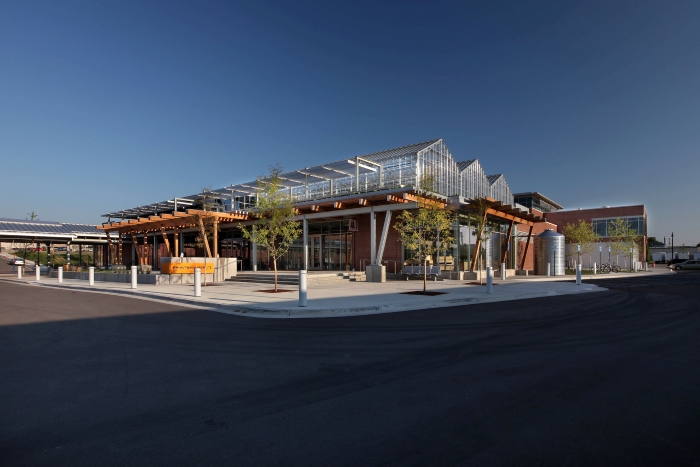 Michigan's LEED-certified destinations aren't limited to hotels, either. Head to Grand Rapids and you can visit the world's first LEED-certified microbrewery, Brewery Vivant; the first LEED-certified market in the U.S., Downtown Market Grand Rapids; and the nation's first LEED Gold-certified art museum, the Grand Rapids Art Museum.  
Cities and Regions with Lots of EV Chargers
Michigan's reputation as an automotive giant took a green turn in the 21st century. EV charging hubs lie scattered all across the state, from Ironwood's Downtown Square to Michigan's "Little Bavaria," Frankenmuth; from the quaint shopping districts of Saugatuck and Douglas to downtown Mackinaw City. You'll find the largest selection of EV chargers in metro Detroit, Ann Arbor, Grand Rapids and Lansing, with more stations coming online all the time. Find every public charging station in Michigan at Charge Hub.
Plant-Based Restaurants
Indian curries and quick deli-takeaways, savory soul food and Middle Eastern specialties. It's easy to find vegetarian- and vegan-friendly restaurants in Michigan—and much of the produce is grown just a few miles up the road. Favorites include Detroit Vegan Soul in Detroit, where dishes like "catfish" tofu, a bacon cheeseburger and smoked collards are all made of organic vegan ingredients. At Seva in Ann Arbor and Detroit, their menu of vegetarian and vegan appetizers, soups and entrees also includes children's options.
In Michigan's northern regions, visit the Hungry Hippie in Alpena for a vegetarian- and vegan-friendly menu that includes bowls, sandwiches, tacos and smoothies. In Marquette, check out Babycakes Muffin Company, which—in addition to mouth-watering baked goods—serves a wide array of vegan and vegetarian soups, sandwiches and even vegetarian dog treats!
From emission-less travel to delicious meals at eco-friendly eateries, there are plenty of opportunities to have a green stay in Pure Michigan, whether you're connecting with nature or staying in the city.