The Ultimate Guide to Farm-to-Table Dining in Michigan
If culinary travel lets you taste the culture of the place, what will you taste in these fresh Michigan eateries?
In this state that's rich in agricultural diversity, you get the fruits of the fields and farms, as colorful and fragrant as your favorite farmers market. Sometimes, the table is on the farm itself. Some of the state's most lauded chefs are taking the farm-to-table concept to the next level—capitalizing on a heritage of fresh cherries, peaches and even food fresh from the forest and lakes, crafting it into elegance on the plate.
Northwest
The brainchild of an organic farmer who partnered with the owners of The Little Fleet, a popular eatery made up of food trucks, Farm Club bases all its menu on what can be picked—sometimes just steps from the tables. Capacity is limited only by creativity; guests can eat inside the light-filled, modern restaurant or spread a blanket picnic-style. Chefs craft a picnic you could only dream of, offering custom craft beer and wine, a pozole from corn and peppers grown on site, fries made from Daikon radishes, pasta topped with just picked greens, tempura fried kale and maybe apple sticky toffee pudding. Farm Club is located just off the paved TART Trail meaning many guests arrive by bike, passing farms along the way.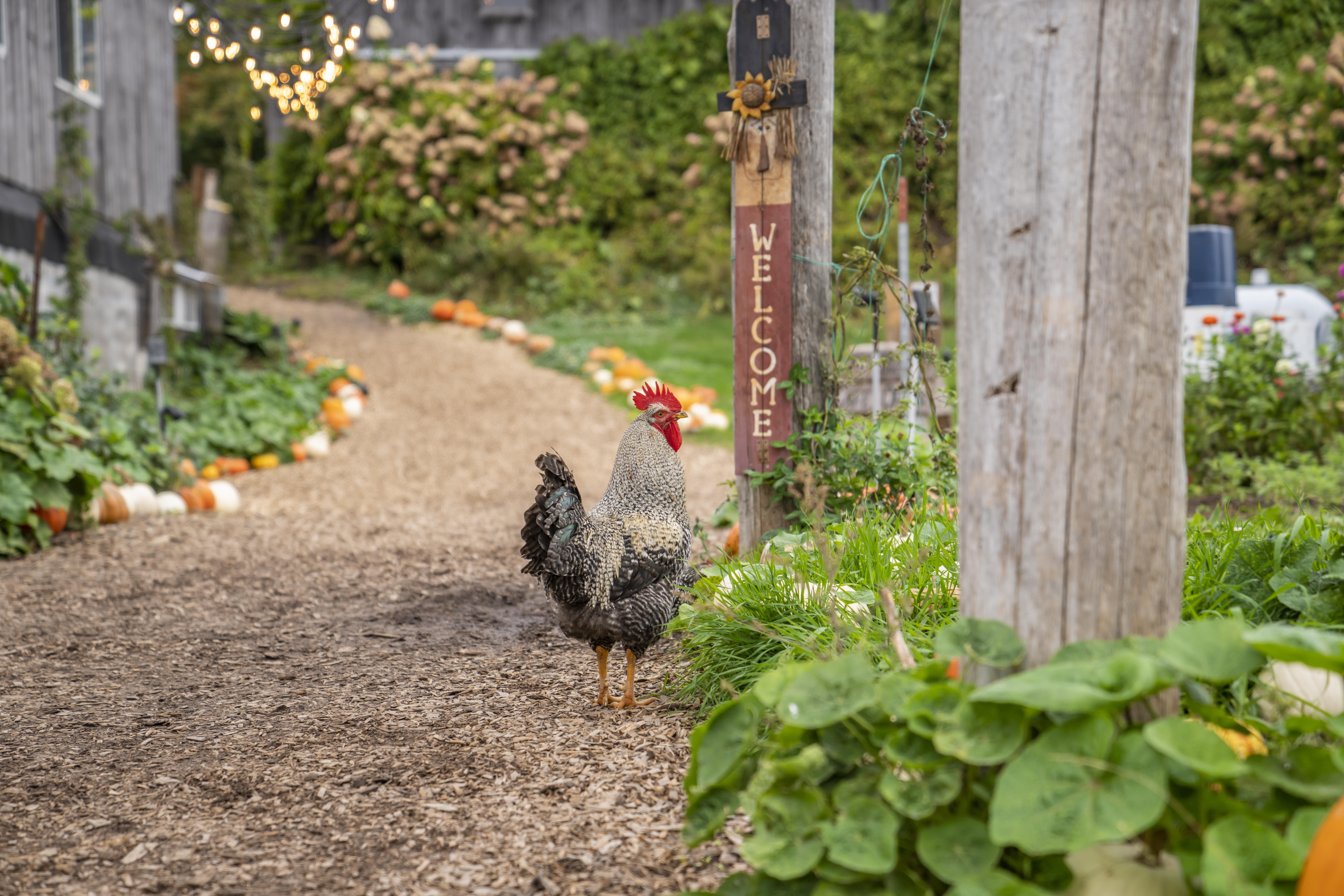 Here, dine to a view of the fields and farm animals. There's wine too, crafted from the grapes that drape the hillsides you pass at the entrance. At this spot just outside Harbor Springs at the base of M-119 and the famous "tunnel of trees" drive, you might visit for the fun (to shoot squash rockets, feed farm animals or shop the market) but stay for the food. The café serves up what's grown on the farm—and regular multi-course dinners take it to another level of elegance.
Northeast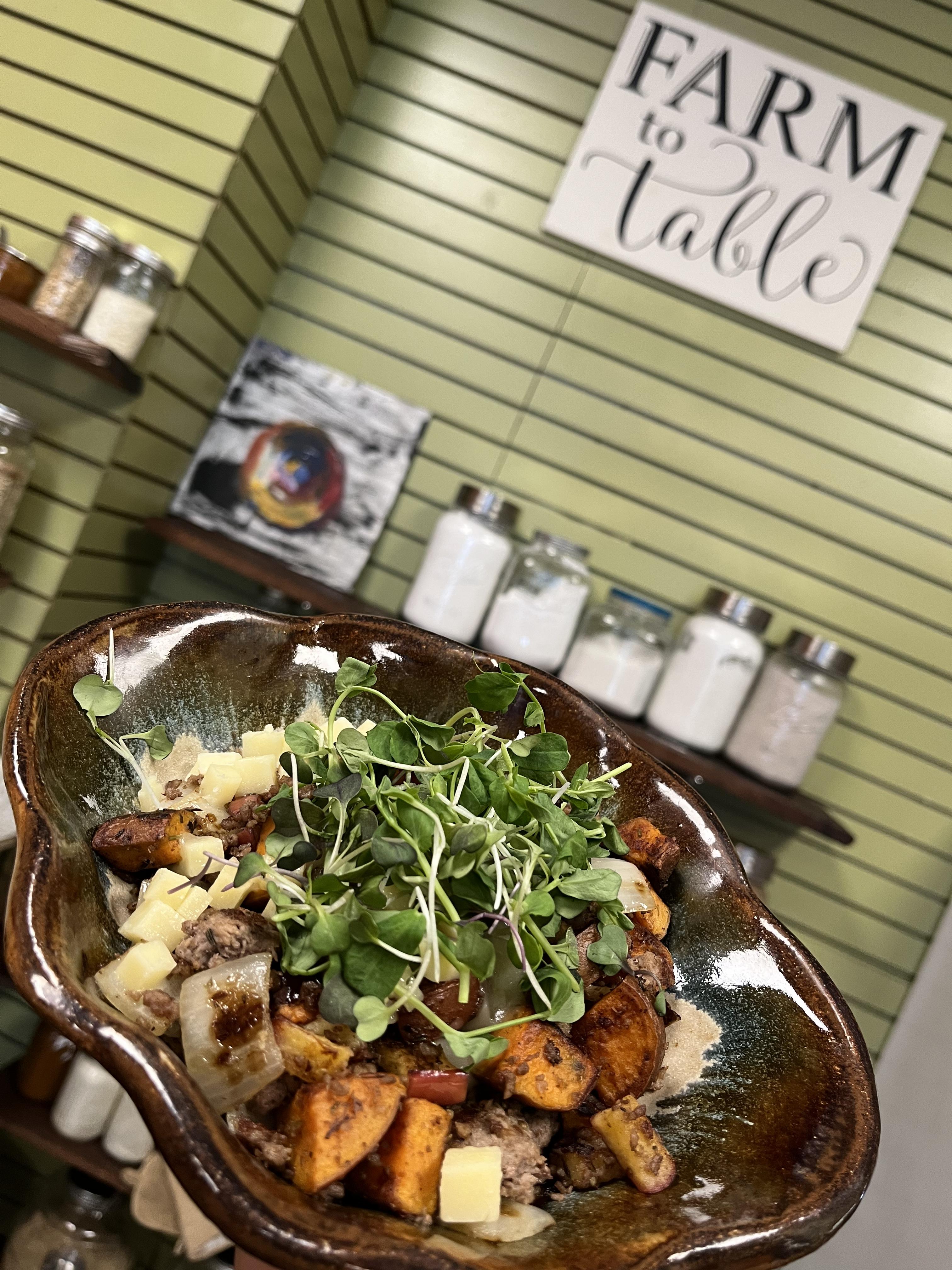 This fresh, woodsy and all-natural restaurant located by a yoga studio and health food market is also delicious. You'll put local butter from grass-fed dairy cows on your pancakes, Michigan-grown blueberries on your oatmeal and local micro-greens, onions, mushrooms, eggs—and cheddar—on your breakfast sandwich. Even the hot chocolate starts with fair trade cacao powder, sweetened by local maple syrup.
West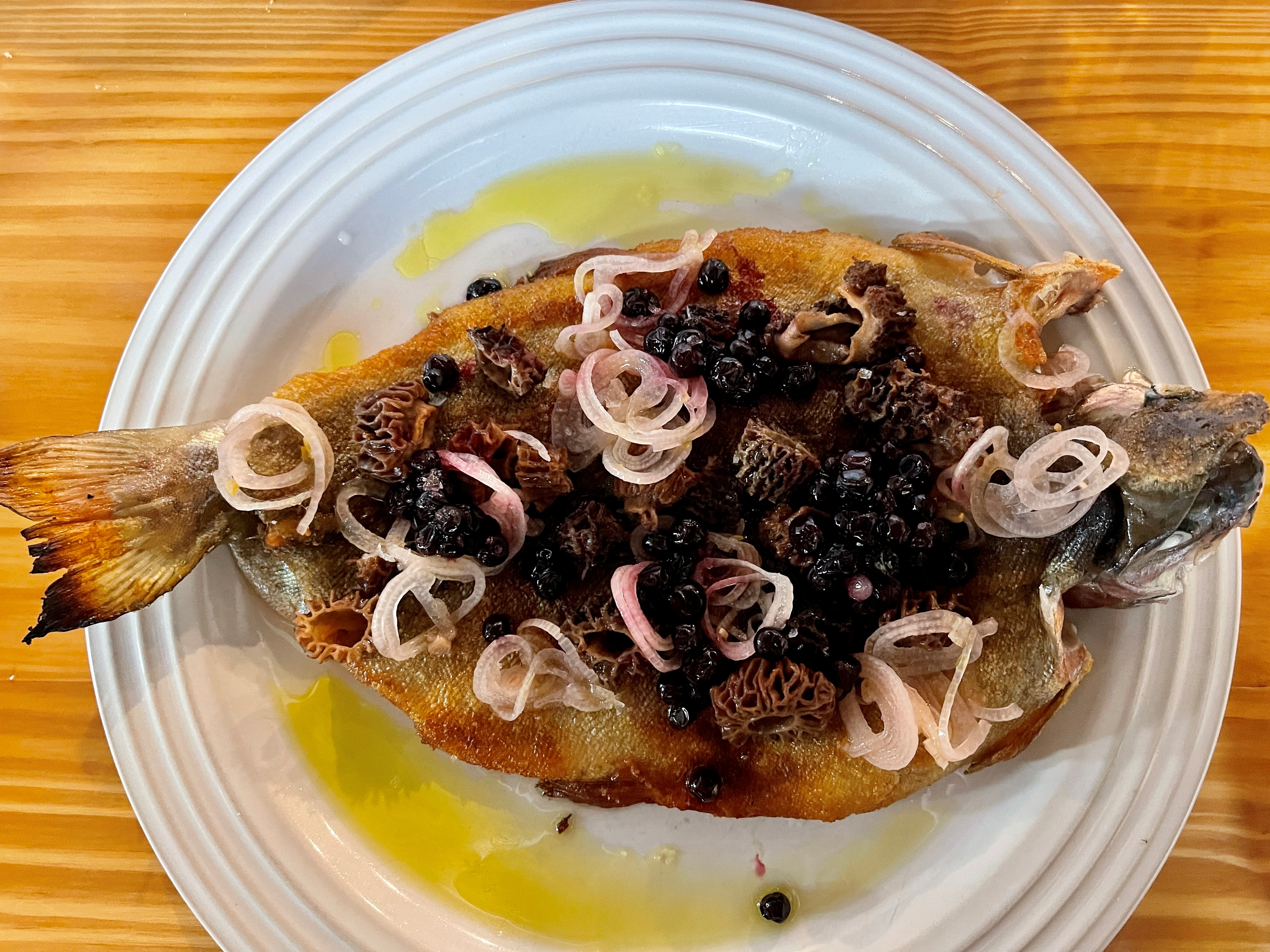 This tiny neighborhood cafe says, "Come in and trust us," and trust is what you'll need when you have three entries to choose from and a handful of appetizers. But bring a few friends so you can sample them all, and you'll be rewarded with surprises like farm-raised trout topped with foraged and pickled morels and wild blueberries, a house-made pasta topped with just-made pesto, a plate of firm and sweet carrots and maybe a craft cocktail, artfully presented to the backdrop of changing music from a collection of LPs.
Southwest
Not many James Beard semi-finalists (so far) have a restaurant consisting of special dinners in a barn or greenhouse right on the farm. Chef Abra Berens loves paving the way for new ways to present a region's flavors on the table, sometimes after a tour of the farm and great conversations on how food is grown. Here, diners can book a table at her Granor Farm in Three Oaks and they might get the chance to dine with the award-winning chef and cookbook author. The bright greenhouse dining space, also housing the farm kitchen, has a full view of farm fields just 100 feet away.
Southeast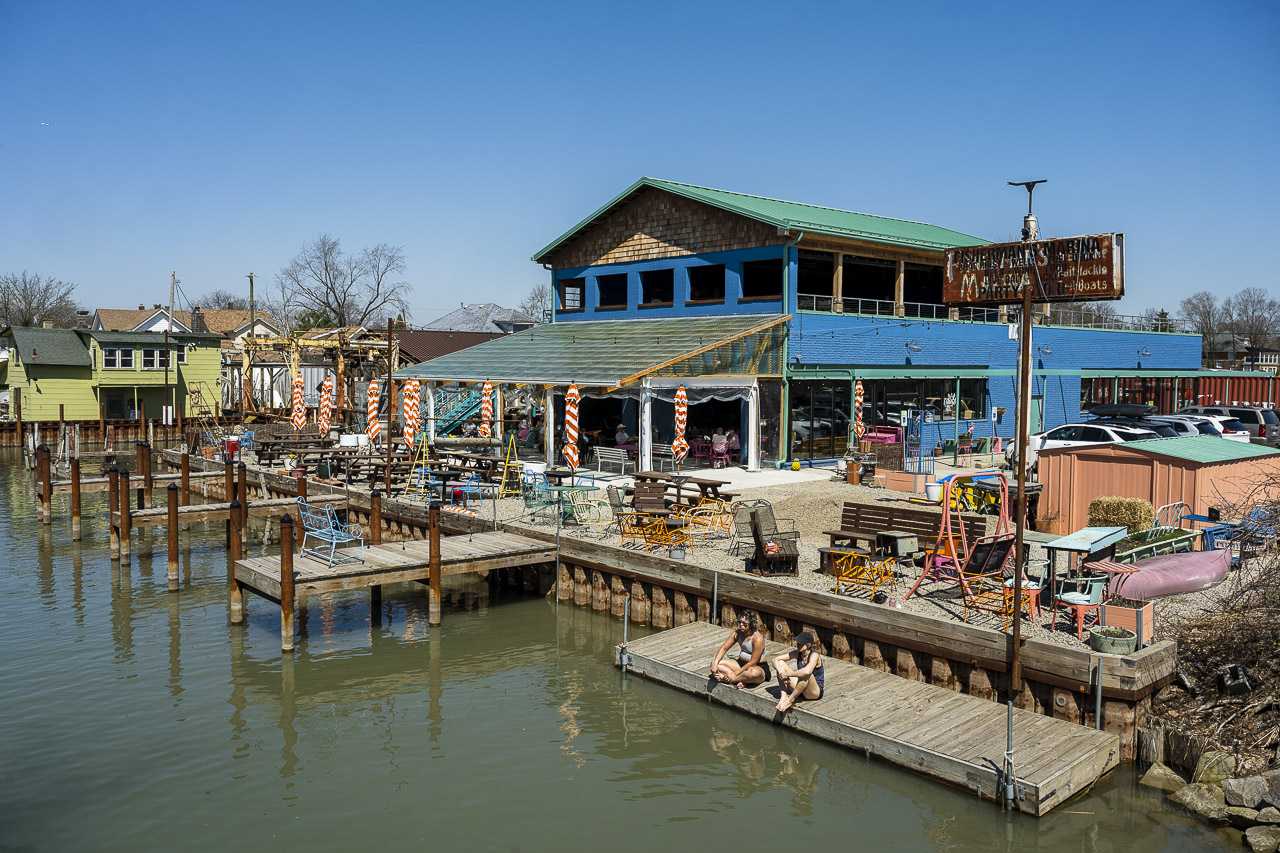 This casual restaurant with a focus on good food you can eat every day is the only Detroit restaurant that's both farm and table. Food like Great Lakes fish grilled or in their popular fish dip, local grass-fed beef and salads of farm-grown greens are served under colorful umbrellas and twinkly lights. Many of the vegetables and herbs are grown on site, but other menu items support farmers from Detroit and across the state. The canal-side location makes it extra special. Guests can rent a private firepit on chilly nights or even paddle up for a meal.
Central
You might come for the baby goat experience, to learn to make soap or cheese, to shop or to eat. This farm selling produce, cheese and flowers offers lunch on the porch starting each May with a $15 multi-course menu made mostly from products grown or raised on the farm. Think zucchini fritters, chard and bacon linguine, chicken lasagna, goat cheese brownies and strawberry shortcake. Other days, pick up homemade soups, pizzas, noodles, or items like farm-made honey.
Upper Peninsula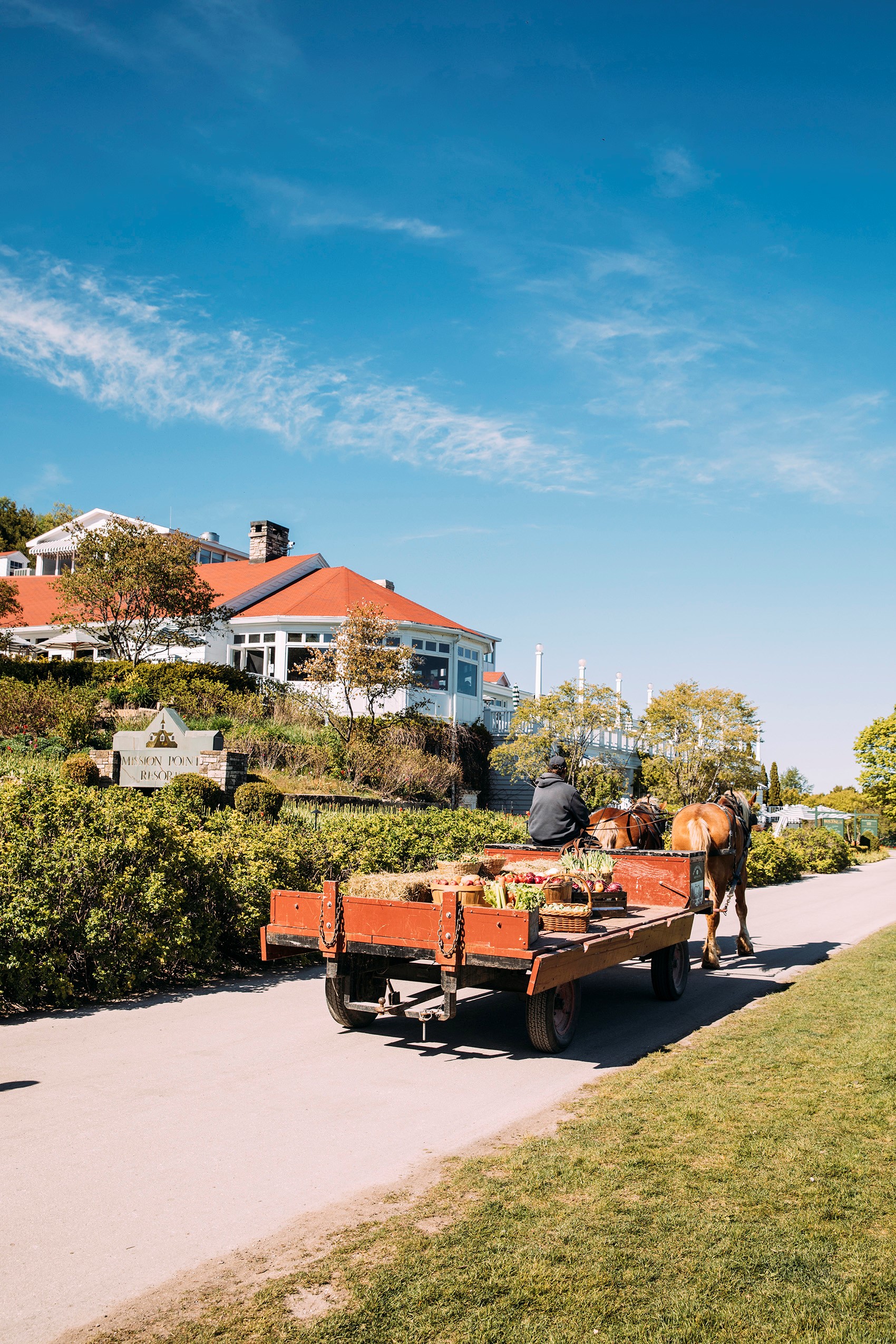 They've dubbed the push for more fresh ingredients on the island "farm-to-ferry," and new chefs on Mackinac Island are partnering closer than ever with the farmers who grow them and seeking freshness from the Straits themselves, too. Mission Point brings the produce in from the ferries by horse and wagon, but staff grow their own herbs for garden-focused cocktails in an on-site garden.
Round Island Kitchen (one of six on site) offers a Michigan twist on classic comfort foods in a newly remodeled space with expanded outdoor seating, heated pergolas, new tables, and chairs made in Grand Rapids, and clearer views of Lake Huron.
Book a weekend in summer or fall for an all-inclusive stay centered around the Saturday dinner experience. This is no simple meal. Guests wander the Hiawatha National Forest to forage ingredients for the feast prepared by a Michelin-starred chef and author and her partner, a wine expert. All the other ingredients are raised in the on-site garden at the off-the-grid inn, leading to what guests and reviewers call an "exquisite parade of creative dishes" that are served under slanted, gleaming wood ceilings. Guests round out the weekend with experiences like stargazing, fly fishing and kayaking.
The vibe is as Pure Michigan as you'll see when you browse the BODEGA merchandise, themed around buffalo plaid.  The food's similarly local—fresh pesto over fresh-caught Lake Superior whitefish, local whitefish cakes topped with a signature sauce and a Bolognese that may be Italian by recipe, but which is all local in the beef, sausage, carrots and onions in the sauce. Even the ingredients in their signature Bloody Mary are farm grown, local and served with a hearty "Cheers, eh?"
About the Author: Kim Schneider is a long-time travel writer specializing in Michigan adventures, food and wine. She's the author of 100 Things to Do in Traverse City Before You Die.