Family-Friendly Outdoor Activities in Michigan
Michigan is a top travel destination to experience the outdoors, and there are plenty of opportunities for family-friendly vacations that will create lasting memories.
From adventures along pristine trails and beaches to exploring gardens and wildlife from around the world, Michigan has something for the whole family to get outside and enjoy the fresh air. Here are some travel ideas for planning your family's outdoor getaway in Michigan.
 
Relax Along Michigan's Beaches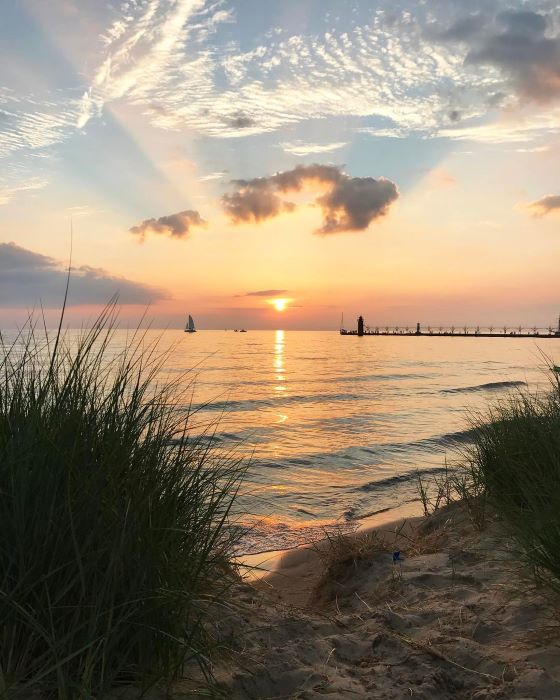 Bring a meal and have a picnic while enjoying the sun and fresh air at Michigan beaches. After, the whole family can take a swim in the Great Lakes' freshwaters, build a spectacular sandcastle or take a relaxing walk down the shore.
 
There are a variety of types of beaches with entirely different attractions to explore. Enjoy a peaceful sunrise on the east coast from picturesque Alpena to Tawas City, or a sunset on the shores on the west coast as you kick back after a long day on the water. You can explore new heights the sandstone cliffs of Pictured Rocks National Lakeshore, or the impressive sand dunes of Sleeping Bear Dunes National Lakeshore, Silver Lake Sand Dunes and more.
 
There's more than beautiful views to look at along Michigan's shoreline. Don't forget to visit one of Michigan's 129 historic lighthouses. Here you can get a glimpse into the Great Lakes' maritime past, as well as some one-of-a-kind sightseeing.
 
Discover Endless Trails
With thousands of miles of trails throughout the Upper and Lower peninsulas, there's an adventure waiting for you no matter your destination. Arranging a day of hiking or biking for the whole family is a great way to get outside and enjoy the fresh air.
 
Visit one of 103 state parks that offer both a day of fun and diverse trail options, from the old-growth forest at Hartwick Pines State Park in Grayling to the historic townsite at Fayette Historic State Park in the central U.P. There are also trails that span statewide, like the Iron Bell Trail that runs thousands of miles from the western U.P. to Detroit. Or, take a day to explore the North Country Trail, which spans eight states, including the Upper and Lower peninsulas of Michigan. You can also discover trails at local and county parks throughout the state, so you're never far from a perfect day outside for your vacation.
 
If you're looking for a new activity to try along Michigan's trails, you can also try birding. This is a great way for the whole family to enjoy the quiet of the forest while also learning about the Great Lakes State's native bird species—which ranges from bald eagles to North America's rarest bird, the Kirtland's Warbler.
 
Stroll Through Gardens and Greenhouses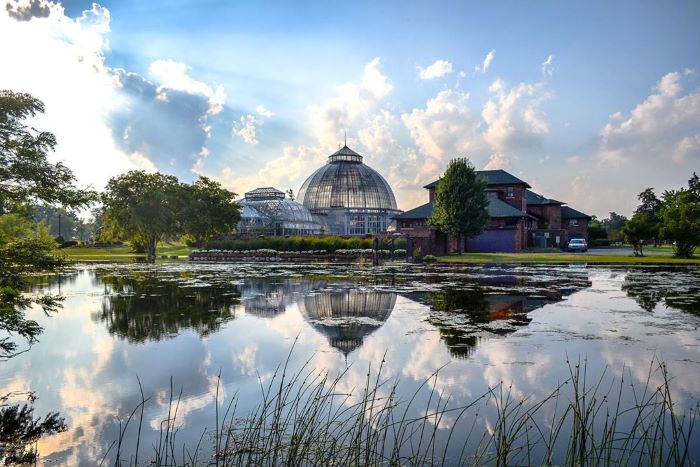 Discover Michigan in full bloom at its carefully crafted gardens—and if rain is threatening your plans, take a stroll through unique greenhouses to continue your "outdoor" adventure.  
Visit Frederik Meijer Gardens & Sculpture Park in Grand Rapids to explore a variety of greenhouses featuring everything from tropical birds to desert cactuses, and step outside to take a walk long barrier-free paths to view their world-class sculpture collection and gardens. Here you can find everything from the interactive Lena Meijer Children's Garden to the peaceful Richard & Helen DeVos Japanese Garden. You can also check out the Conservatory at Matthaei Botanical Gardens in Ann Arbor to experience three different climate zones in one day: tropical, temperate and arid.
In Detroit, you can also visit Belle Isle Park to explore the Anna Scripps Whitcomb Conservatory, which is the oldest continually-running conservatory in the country. Here visitors can find a collection of rare and exotic plants housed in five different sections, as well as beautiful gardens and a lily pond. After walking the gardens, take a thrilling ride down the Giant Slide.
 
There are so many spectacular views and sightseeing to do in Michigan that it's impossible to tackle it all in one vacation. But planning a road trip with scenic drives and overlooks between destinations is the perfect way to make the most of your time and get outside during a long drive.
Along US-2 going through the U.P., there are a variety of scenic overlooks with breathtaking views along the Top of the Lake Scenic Byway. Along this route, the whole family can enjoy beach and birds-eye-views of the northern shores of Lake Michigan to make the journey part of the destination. On the shores of Lake Huron, the Sunrise Coast byway takes visitors along US-23 to experience sparkling Great Lakes views with serene sunrises and mysterious shipwrecks off the coast. For a historic road trip, drive along the US-12 Heritage Trail. This route takes visitors through Michigan's automotive history in Dearborn and Detroit, and historic districts in towns like Monroe, Coldwater and more from Lake Erie to Lake Michigan.
 
Discover more scenic adventures in the Pure Michigan Byways and Tour Routes Driving Guide.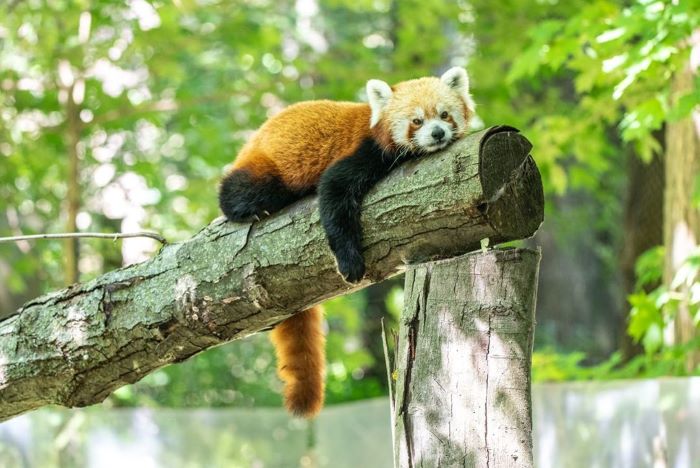 You can find some unique animals at zoos throughout Michigan. The Detroit Zoo features more than 2,300 animals, as well as the Polk Penguin Conservation Center where visitors can watch more than 75 penguins play and go about their day. Or you can head to Battle Creek's Binder Park Zoo where the whole family can take a complimentary Wilderness Tram ride or hand-feed giraffes at the Twiga Overlook.
Potter Park Zoo in Lansing is home to more than 160 species of animals. This includes threatened and endangered species like the Amur tiger, red panda, snow leopard and black rhino as part of their participation in multiple AZA Species Survival Plans.
For more family-friendly outdoor ideas for your warm-weather getaway, visit michigan.org/summer.
If you would like some ideas for weatherproof fun to add to your vacation, check out Michigan's variety of indoor attractions.
---