How To Have A Michigan-Made Tailgate
Tailgating is an autumnal rite of passage in Michigan. Preparing diligently, sporting all the team gear you have and developing a strategy to keep you going all day is worn as a midwestern badge of honor. We can't ensure your team wins, but we can show you how to have a great time no matter the outcome. Tailgating is about community, so we don't care what color your face is painted--we are all Michiganders at the end of the fourth quarter. 
Successful tailgating is not an exact science, but we've broken it down into a handful of steps with the help of Mitten Crate, a 100% Michigan-made gift box service perfect for experiencing all of what Michigan has to offer.
With this tailgate guide, the only thing you'll have to be worried about on game day is victory!
1. Detroit-Original Grilling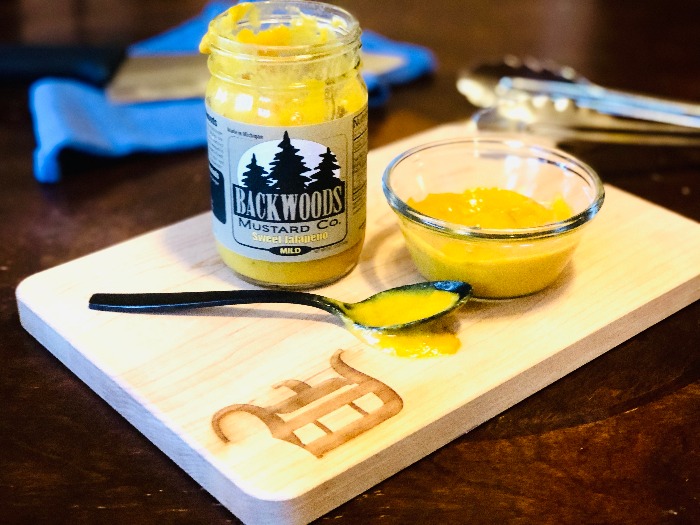 Ah, the most important part of your asphalt activities. What you chose to grill should come from your comfort level. Want to show off your pellet grill and smoke some ribs all day? We say go for it. Own a propane-powered portable flat top? We'll take a burger or two off your hands if you insist. For most of us, there's a go-to classic that can't be beat: hot dogs marked with a charcoal grill's flame-kissed grate. The simplicity and taste of a charcoal grill make dogs on the grill our number one choice.
 
For hot dogs, there's two "klassics" and they both start with a K. Both Koegel and Kowalski, founded in 1916 and 1920 respectively, have about a century of perfecting the stadium staple we know and love right here in Michigan. There are many tried and true toppings for the perfect dog, but the least-"condiment"-denominator seems to be mustard. Consider the Detroit original Red Pelican for a classic yellow mustard, step up to a punchy whole seed option from American Spoon. 
2. Michigan-Made Snacks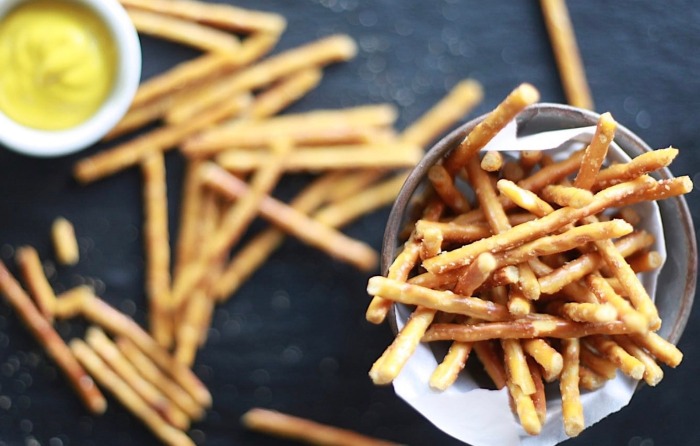 Waiting for the coin-toss is tough work. Snacks help hold you over before the grill is fired up. Sports and salty snacks are a well-loved and natural pair. There are three main food groups to remember when it comes to this step: chips, pretzels and nuts.
 
You can't go wrong with a party-sized bag of Better Made, or go with Great Lakes Potato Chip Co if you prefer a kettle-cooked style. We like to reach for Pop Daddy Pretzels because of flavors like Peppercorn Ranch, Garlic Parmesan, and Dill. If you want to be a real pro, go ahead and dip your pretzels in whatever mustard you decide to bring. When it comes to nuts, we prefer a mix like Zesty Pepper Castachios from Germack or Ferris Nut Company's Craft Beer Mix. The key here is variety. Grab a few bags of each, open them up and start debating about the opposing team's weak offensive line. 
3. Michigan Breweries, Cideries and More
While there's almost too many options on the shelves nowadays, we only have one suggestion. Buy local! First up – and no stranger to tailgating--is good ol' beer. Michigan breweries like Short's and Bell's make great-tasting, lighter options standard to the tailgating experience. Many Michigan breweries also make a session IPA, such as Founders All Day IPA, with wide distribution to ensure you get that brewed-in-Michigan flavor no matter where you're celebrating game day.
 
Second on the list serves double-time as a perfect fall beverage and tailgating option: the hard cider. Ciders are perfect to sip on while contemplating who you would be starting if you were coach for the day. Looking for a classic cider? No problem, check out Smackintosh from Tandem Ciders. Want to step up to something a little funky? El Chavo from Blake's is infused with mango & habanero. Looking for a cider that screams sweater weather? Look no further than Totally Roasted by Vander Mill with notes of cinnamon, roasted pecans and vanilla.
No refreshment list would be complete these days without a nod to the new kid on the block, hard seltzer. We recommend you check out Detroit-based Atwater Brewery and Perrin Brewing Company in Comstock Park for these light, fizzy options.
4. Michigan-Made Sweets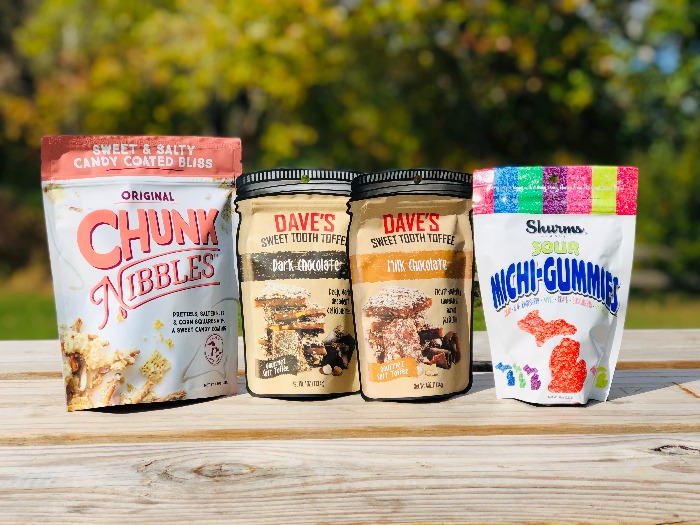 Sweets are an essential category. First off, we suggest you grab two pouches of Dave's Sweet Tooth Toffee. You'll want one to share and one for your private stash. Follow that up with a shareable size container of Chunk Nibbles, a candy-coated crunchy mix that is perfect for a group. You should also make sure to load up on Shurm's Michigan-Shaped Gummies. Before the tailgate, make sure you've given someone the important task of stopping at one of Michigan's many cider mills along the way to grab some fresh donuts.   
5. Representing Michigan's Team Spirit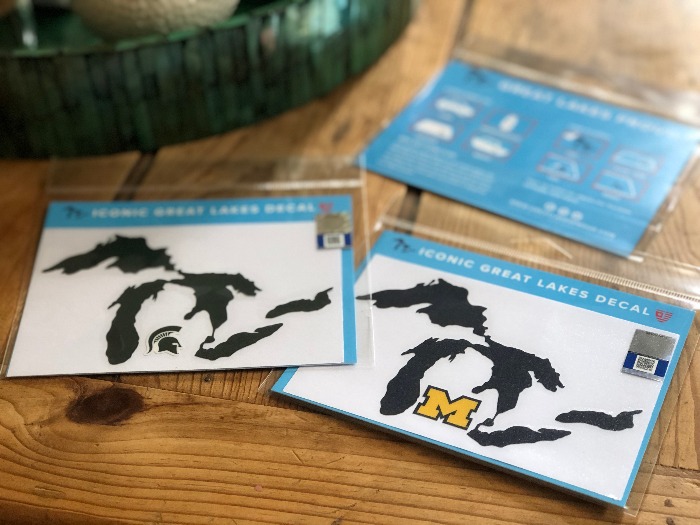 This is the reason we all drag ourselves out of bed on chilly weekend mornings! Hanging out with friends (or maybe enemies), sharing laughs and cheering on our team. Face paint, jerseys, hats and hoodies broadcast our affiliations beyond a shadow of a doubt. Let's kick the team pride up a notch or two with some tailgate decals from Great Lakes Proud and "Go Blue" or "Go Green" Mittens so you can flaunt your team's colors head-to-toe.
Looking to snag these unique items for a superfan in your life? Check out gift boxes from Mitten Crate and send some team pride to your favorite tailgater. You can also find exterior-rated Great Lakes Proud NCAA decals perfect for cars, trucks, growlers, coolers, laptops, and anything else you can slap it on, along with frosted glass collector's cups and Michigan Map Mittens in respective team colors.
The big game is just around the corner. Make sure you're prepared with all the steps for tailgate success and we know, win or lose, you'll be a champion on game day!
About the Author: Cory Wright is the co-founder of Mitten Crate. You can reach him at [email protected].