10 Inspiring Pictures of Lake Michigan
Welcome to America's "Third Coast", Lake Michigan that is! Lake Michigan is the third largest of the Great Lakes with a surface area of 22,300 square miles. Twenty-nine Michigan cities call the shores of Lake Michigan home, many with pristine beaches, soaring sand dunes and luminous lighthouses. Take a look at a few of our favorite pictures of Lake Michigan and get inspired to plan your next trip to America's "Third Coast!"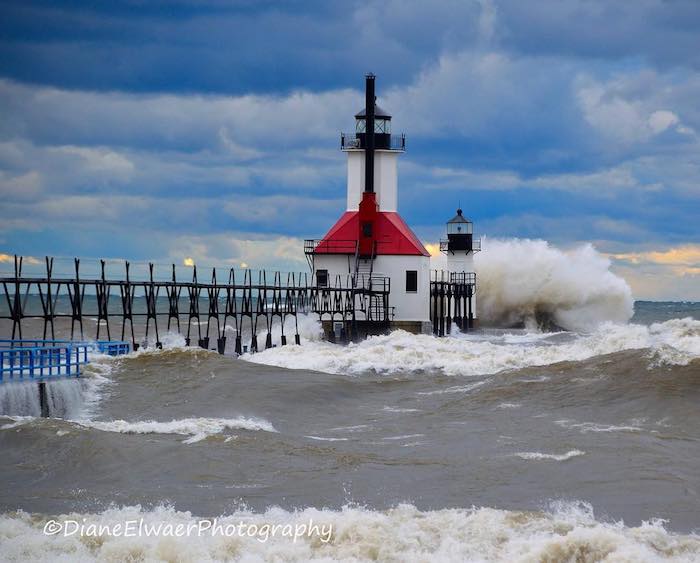 See why visitors say the fun starts and never stops in St. Joseph! Reel in a wriggling salmon off Lake Michigan. Watch fireworks light up the sky and walk the pier down to St. Joseph's very own lighthouse. Search for treasures and antiques in the quaint store in downtown. Ride a hand-carved carousel horse at Silver Beach then race down a towering dune at Warren Dunes State Park. There's so much fun and adventure awaiting you in St. Joseph.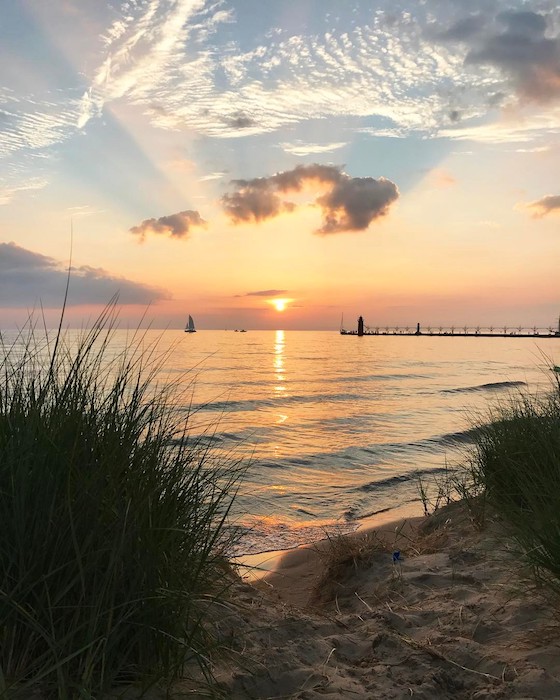 Combining unspoiled beach beauty with old-fashioned charm, South Haven offers an idyllic lakeside escape! In South Haven you'll find a slower pace of life, a perfect place to spend time with family and loved ones and enjoy sunshine, water, great food and relaxtion. The prinstine beaches, bustling harbor and quaint downtown are all within walking distance, making getting the whole South Haven experience fun and easy.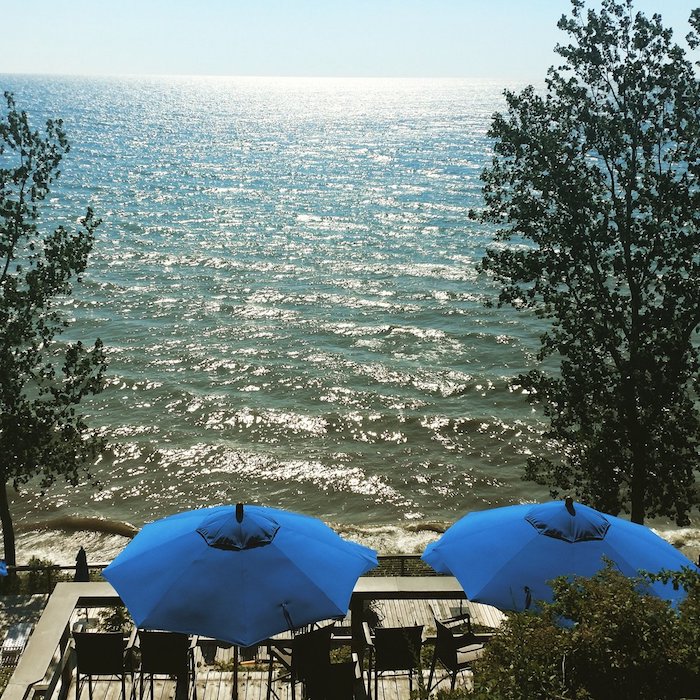 There's something magical about Saugatuck and its twin city Douglas. Home to one of Conde' Nast Traverler's "Top 25 Beaches in the World" and recognized for USA Today's "Best Smal Coastal Town," they've been helping people from all walks of life feel at home for over 100 years! Whether you come for the Lake Michigan Shore, the stellar sunsets, the pristine dunes, the charming downtowns, the artistic and open-minded vibes, or the inviting places to golf, fish, or kayak, you'll find a natural playground worth exploring all year round.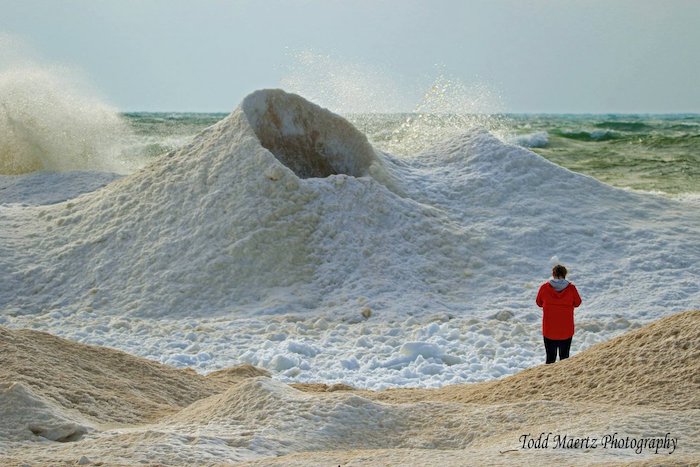 Welcome to Grand Haven, where you'll discover one of the most genuine, relaxed four-season vacation destinations on Earth! Grand Haven has miles and miles of secret, soft-sand beaches that beckon you in summer and cardboard sled races for you to cheer on winter. It's where the people make you feel like you belong, the natural beauty ask you stare in awe and the diverse mix of annual area events creates family traditions and memories celebrated for years to come.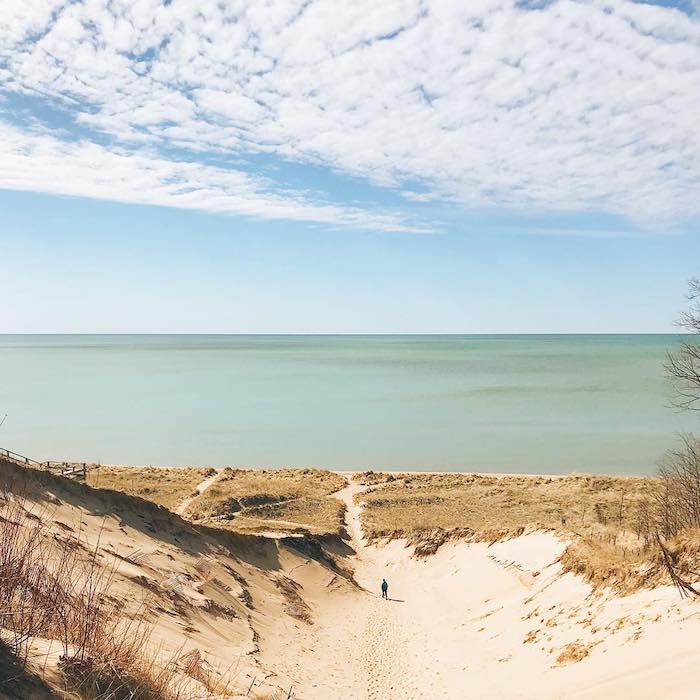 From the award-winning downtown to the white sandy beaches, you'll fall in love with Holland's small town charm and big city amenities. Dine along the waterfront or at a local cafe. Hike to the top of a sand dune, or climb to the top of a windmill. Explore a quaint Dutch village or a modern college campus. From local breweries, to the pristine shore of Lake Michigan, Holland is the perfect one-stop destination!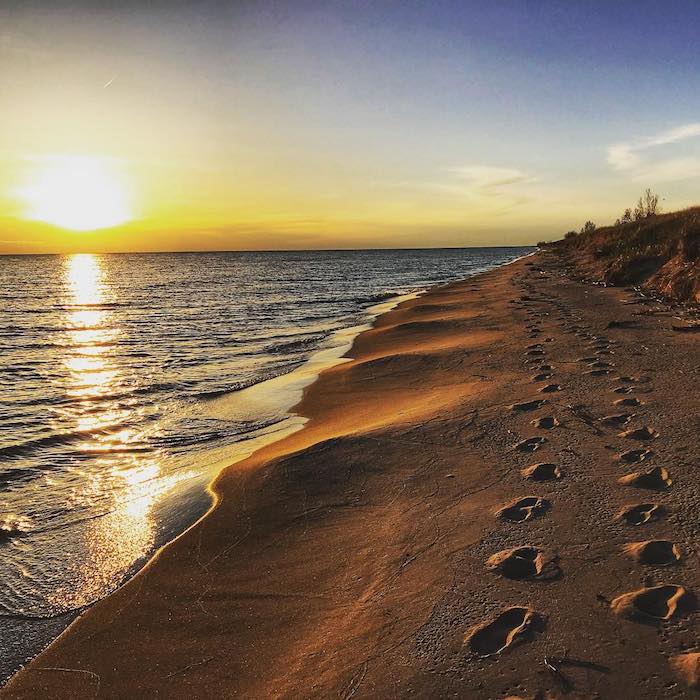 Like a natural utopia, Ludington and Mason County offer an abundance of parks, beaches, inland lakes, and rivers. Ludington's signature feature is its most graceful and bountiful element, the water in and around the Ludington Area. Situated on beautiful Lake Michigan, there are miles of sandy coastline to catch some sun, take a stroll, play where the waves meet the land or enjoy a sunset bonfire.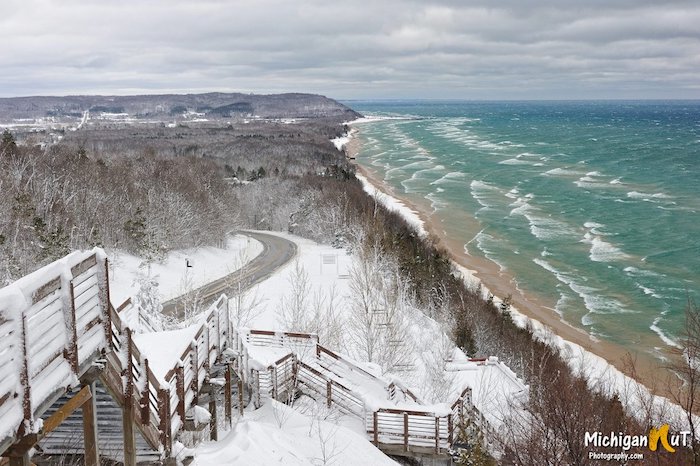 Arcadia is located along Lake Michigan on M-22. This route was nominated Michigan's most scenic drive by National Geographic Traveler Magazine. Arcadia is a water lover's delight offering sandy beaches, Lake Michigan access channel, excellent fishing and boating. It's also home to Arcadia Bluffs Golf Course and stellar Lake Michigan views from the famous Inspiration Point. Rock collectors will find Arcadia's beaches a great place to hunt for Petoskey Stones.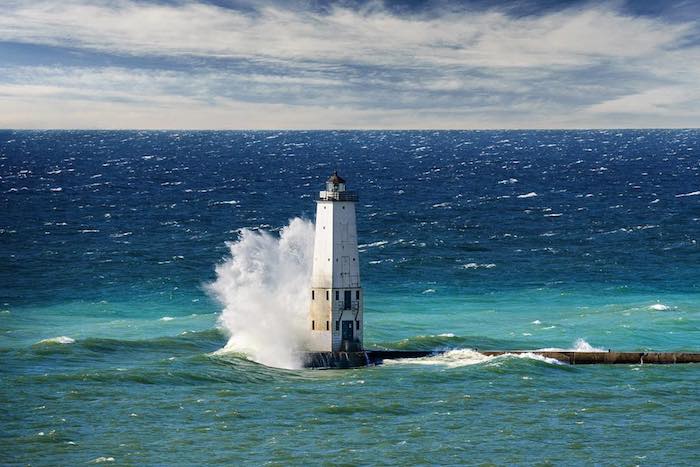 Frankfort North Pier Head Light, as its name suggest, sits out on a pier in Lake Michigan and is a popular place for visitors fish, watch sunsets and just enjoy the sights and sounds of Lake Michigan. Follow Main Street to the public beach in Frankfort where there is public parking, a playground, benches and walkway to the pier. Always use caution on windy days if the waves are splashing over the break wall, as seen in the photo. When visiting the lighthouse, be sure to explore the rest of Frankfort to see its picturesque Victorian homes, maple-lined streets, and unique specialty shops and galleries.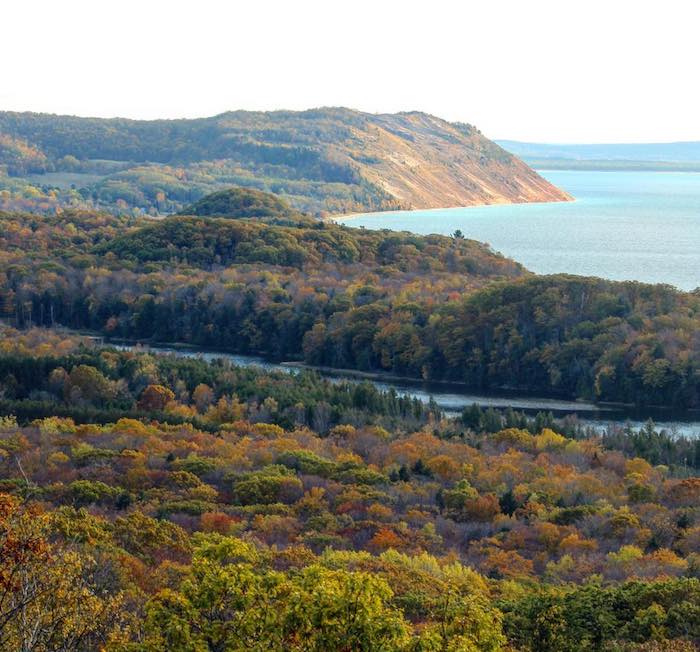 North Bar Lake and its beach is one of the most popular places in the Sleeping Bear Dunes National Lakeshore. The lake connects to Lake Michigan and is often warmer because it is shallow and has a sandy bottom. The beach area is a favorite among families with small children. In the fall season, views of both lakes and the dunes are spectacular as autumn's colors sweep across the lakeshore.
10. Sleeping Bear Dunes – Empire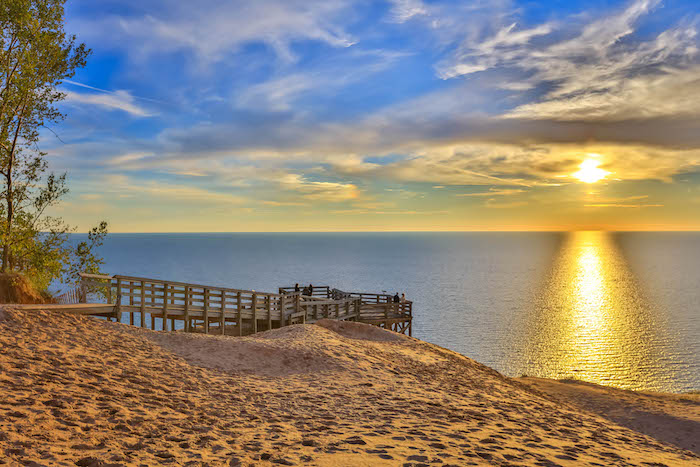 With its soaring bluffs and breathtaking views, Empire is like no other. It is known as the gateway to the Sleeping Bear Dunes National Lakeshore and is a year round treasure. When visiting, helpful rangers explain the formation of the dunes as well as point you in the right direction for hiking trails, beaches and scenic drives. Be sure to try the famed Pierce Stocking Scenic Drive, for the best views of the dunes the one pictured above!
 
---