Michigan's Ultimate Taco Trail
From Mexicantown in Detroit to the Keweenaw Peninsula and Kalamazoo to St. Ignace, follow our trip on Michigan's Ultimate Taco Trail. This list features predominantly restaurants that offer traditional, Mexican-style tacos, but we've included a few others just for fun.
Chef and co-owner Faustino Amaya and brother, manager and co-owner, Marc Amaya, offer a diverse menu built on global flavors. They even have Mexican pizza, also known astlayudas. But you most certainly want to order their street tacos — pork carnitas, steak or seafood options with shrimp and mahi mahi are some fan favorites.
One of the state's most celebrated Mexican restaurants for their seasoned grilled chicken, Taqueria El Rey is also known for their yummy tacos and jalapeno salsa. Steak and chicken are the top sellers at Batch Brewery, where they have been operating as a pop-up kitchen since 2022. Owners will open a food truck near their original location on Vernor Highway and a brick-and-mortar location later this year in Lincoln Park.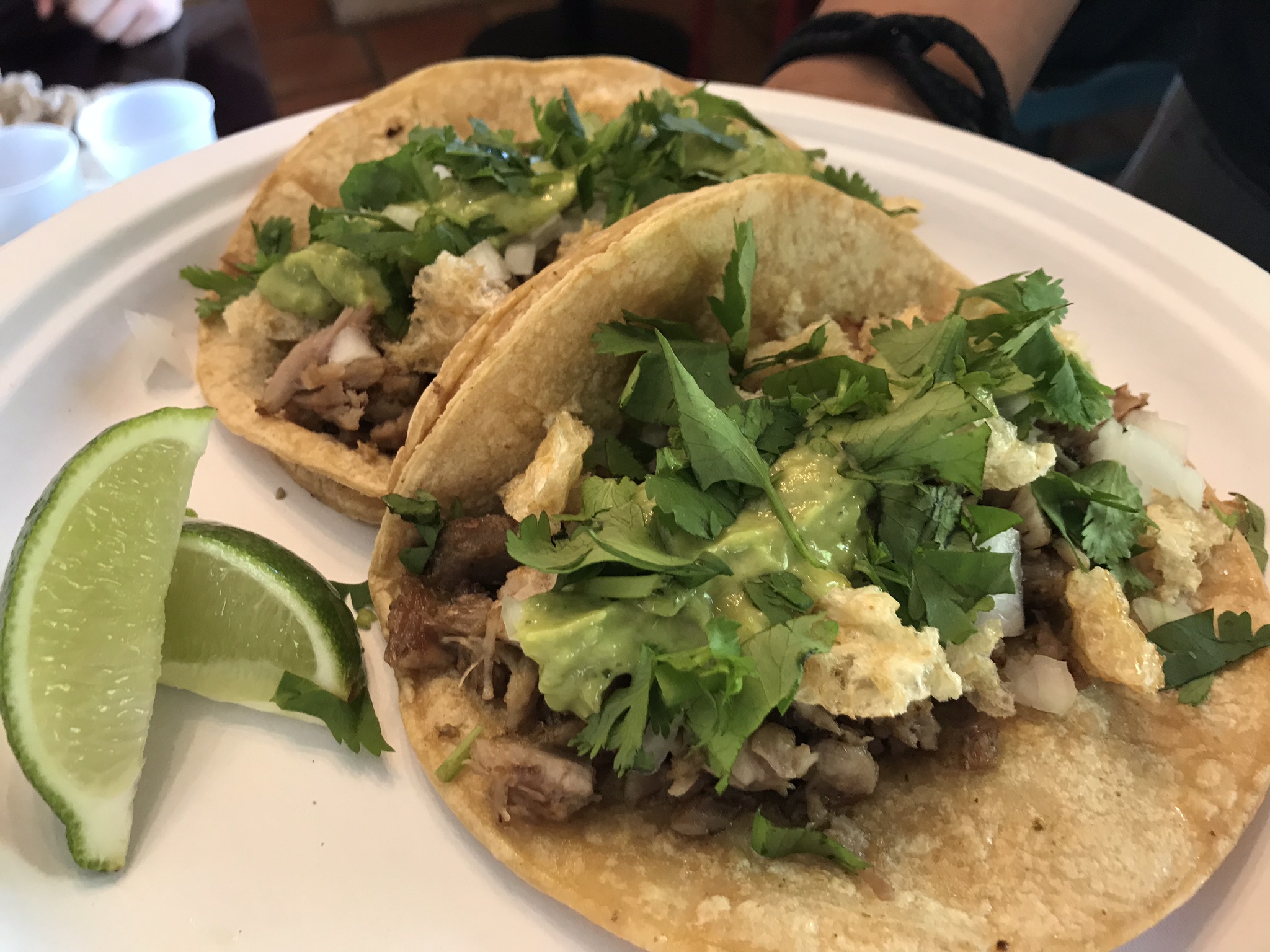 Owner Adrian Iraola makes sure you feel welcomed from the moment you walk in the door. Our top picks: tacos de chicharrón (pork rinds), chorizo (spicy Mexican sausage), carne asada (grilled steak) and barbacoa (beef).
Chef Carlos Perez is creative, engaging and always ready to show off his cuisine. He offers seven types of tacos, the top-selling flavors and favorites of customers being carne asada and the wildly popular birria (Guajillo-braised, slow-cooked beef).
Brothers Javier and Cesar Vargas continue the legacy of their family restaurant with delicious tacos, including pork carnitas, chipotle chicken tinga and steak, all available in American or Mexican style with incredible sauces.
Owned by the husband-and-wife team of Humberto Alvarez and Mary Martinez, this tiny taco stand shines with steak, chicken and chorizo, as well as lengua (beef tongue) and cabeza (beef head).
Some of the best tacos are located at the back of a grocery store, which is what you will find at La Probadita. Tacos de barbacoa, chicharrón, carne asada, deshebrada (shredded beef) and nopales (cactus) are all solid options.
The salsas alone distinguish the Oaxacan-inspired menu of owner and chef Miguel Osorio as one of the state's best. His campechano (asada and chorizo) tacos offer something different, and families can try Taquiza meals. These meals feed 4-5 people and are served on a big platter with steak, chicken and roasted pork.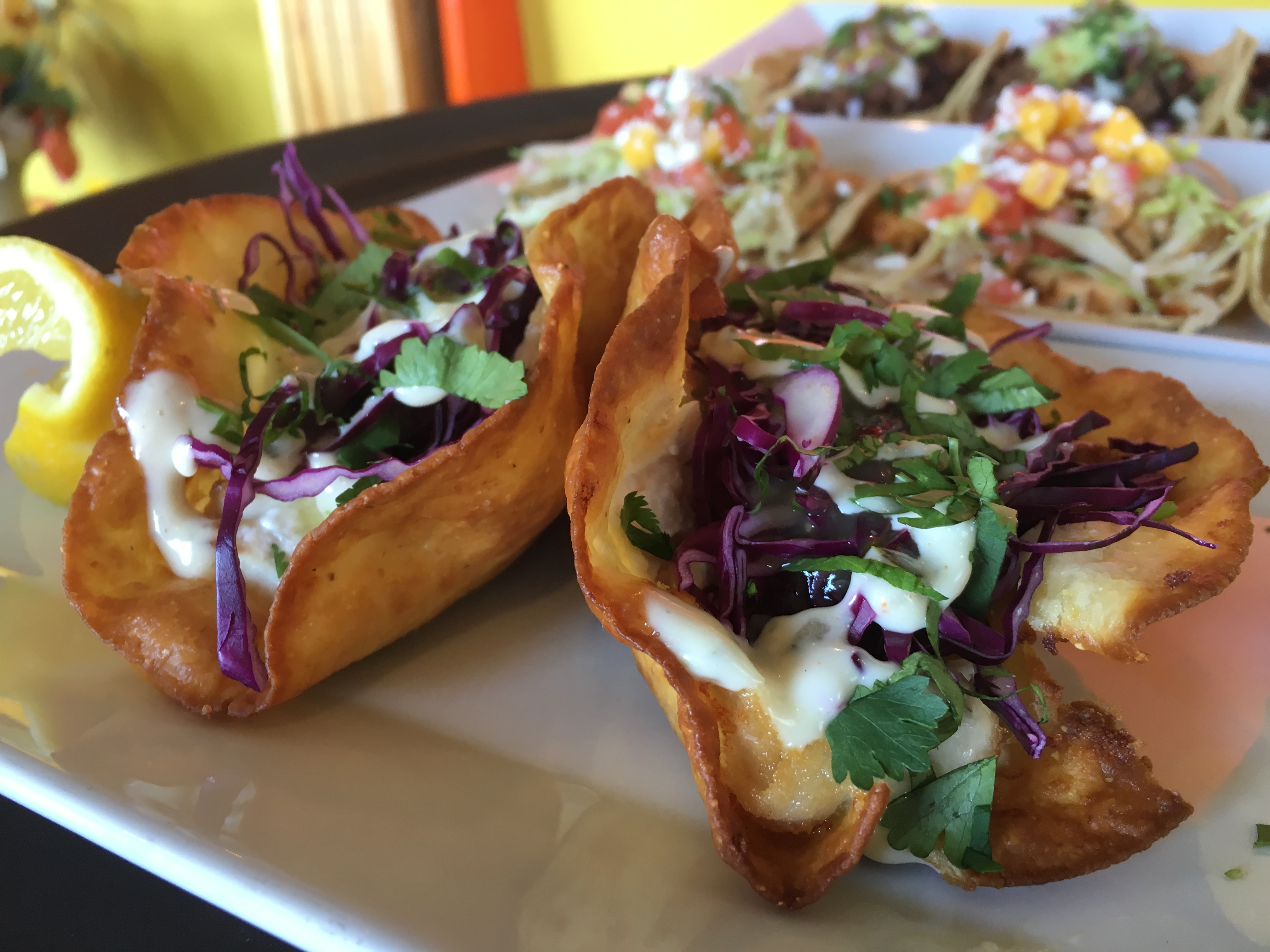 Chef Roberto Gallo and his wife Allecia took over ownership of Jose's Cantina in 2022, and they say it was a "near perfect" season with tremendous community support. The famous whitefish tacos topped with a creamy slaw and served in a fried tortilla shell are to die for. Coming in at a close second are the quesabirria tacos, which are made with melted cheese and served with a consommé for dripping.
La Cantina is known for their tacos al pastor, chopped pork marinated in a special pineapple sauce with pico de gallo and salsa verde. Oh, and if you love Margaritas, then you must check out their flight of frozen margs!
You'll find the famous "puffy taco" here! It's a flour tortilla deep fried to a golden crisp and gloriously "puffy" when it comes out of the fryer. Maybe not too traditional, but it's fun and full of flavor.
El Potrero translates to "The Pasture," and here you will find tacos "al carbon," flank steak grilled over an open fire. You can also get Tacos Mexicanos, which is a sampler of one steak, one carnitas, one chorizo, one chicken and one shrimp taco.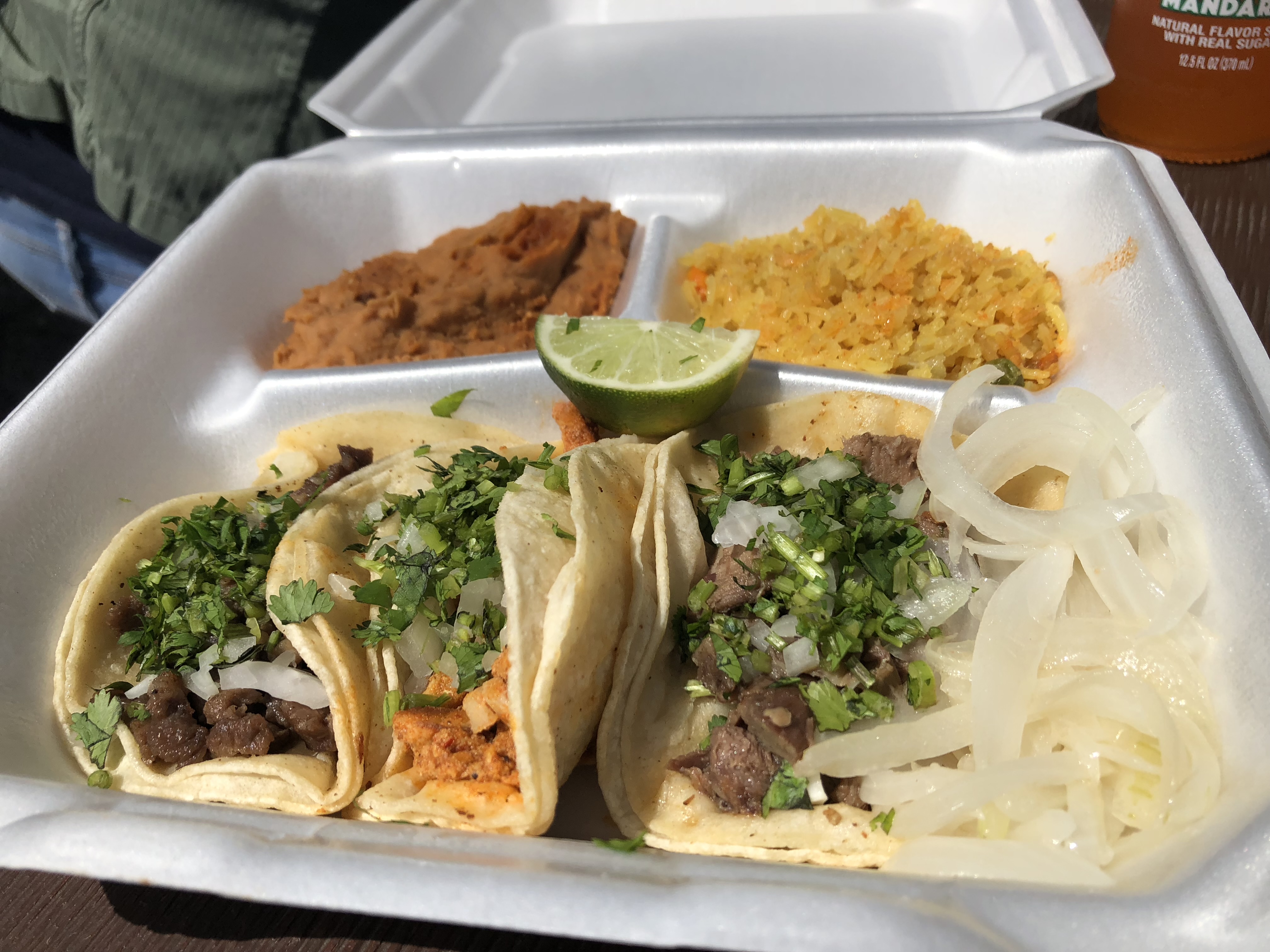 This small roadside taco stand on Michigan Avenue is a city staple and packs a big punch of flavor. Our picks: Pork (al pastor), steak (asada), sausage (chorizo) and tripe (tripa). Enjoy your fresh tacos at their outdoor seating area or on the go.
About the Author: John Gonzalez is a Michigan journalist with more than 30 years of experience. He is a member of the Central Michigan University Journalism Hall of Fame. He is originally from Capac and is currently based in Grand Rapids.