6 Must-Visit Islands in Michigan's Great Lakes

You've heard of the incredible beauty and fun of Mackinac Island, but what about the additional Michigan islands found off the shores of the Great Lakes? Between natural and untouched landscapes to a state park not at all far from bustling Detroit, Shalee Blackmer from The Awesome Mitten shares six island destinations to visit in Pure Michigan.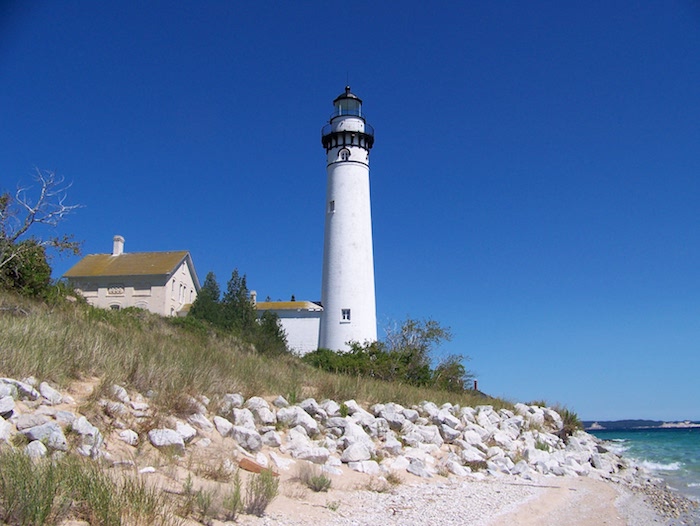 If you remember reading "The Legend of Sleeping Bear Dunes" as a child, you'll know these two islands are the heart of Michigan. Sitting off the coast of Leland, they are serene, beautiful, and disconnected. A ferry drops eager adventurers off once a day, and once you have arrived there are no stores or restaurants to fill any needs. In fact, there are only a couple places on each island where campers have access to water. South Manitou is home to a freighter shipwreck, where snorkelers can swim around the structure and have a true Great Lakes adventure. The island is also home to some of the biggest and oldest trees in Michigan.The best part about these simple islands is that reality is far off on the horizon, with no way to connect to it. The only reason you'll ever need a cell phone is for time, which simply fades with every worry.

Have you ever heard of this island? Would you be surprised to learn that it is Mackinac Island's neighbor? Bois Blanc Island is much bigger than Mackinac Island, and also more desolate. A simple convenience store and old inn are two of the only buildings that stand here. The rest is filled with dense forests and rocky shorelines, beautiful and virtually untouched. The only way to get to the island is through the Plaunt Transportation ferry, which leaves from Cheboygan daily.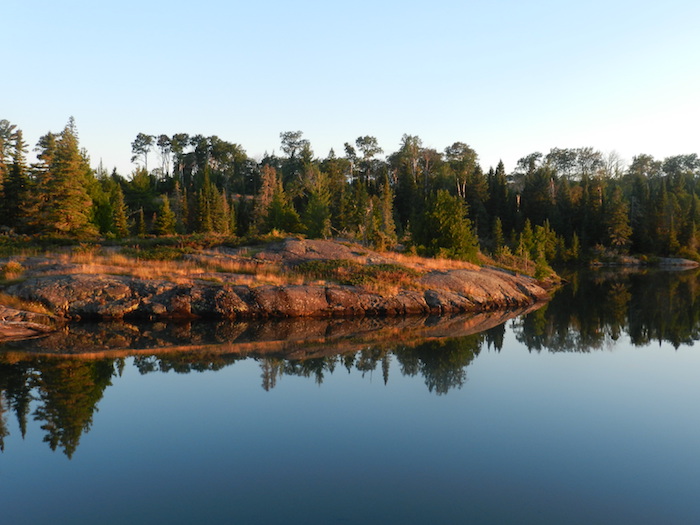 Isle Royale is one of Michigan's five national parks, where roughly 17,000 visitors fall in love with Michigan every year. The small island in the middle of Lake Superior is filled with diverse wildlife and outdoor adventure. And although it is a national park, you won't find many crowds. Isle Royale is one of the least visited national park in the country, but not for lack of beauty, but lack of accessibility. A five hour boat ride from the Upper Peninsula is the most common way to get to island. Its secluded environment makes it the perfect location for visitors to connect with the beauty around it. So pack up your backpack, lace up your hiking boots, and don't forget to bring your binoculars.

A couple hundred residents claim Beaver Island as their permanent home, but in the summer thousands flock to the small town of St. James for a one-of-a-kind Michigan vacation. Located 27 miles off the coast of Charlevoix, the island is home to some of the state's most beautiful beaches, brilliant stars, and crystal clear waters. It is the prime vacation for those looking to come back refreshed, relaxed, and rejuvenated. Residents joke that it is always 3:00pm on the island, because the only reason to keep time here is to make sure you get to Daddy Frank's Ice Cream Shop before it closes.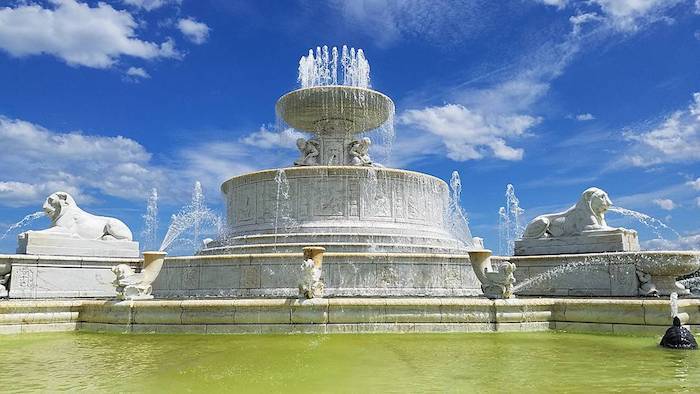 The beauty of Belle Isle continues to win the hearts of Michiganders around the state. The southern point offers a near-perfect view of the Detroit skyline, where you can often watch freighters slowly venture up the river or sit next to an old fountain to watch the sunset over the city. There is never a wrong time to visit Belle Isle. Winter bring ice skating, summer brings picnics, and every day spent here is a day not regretted.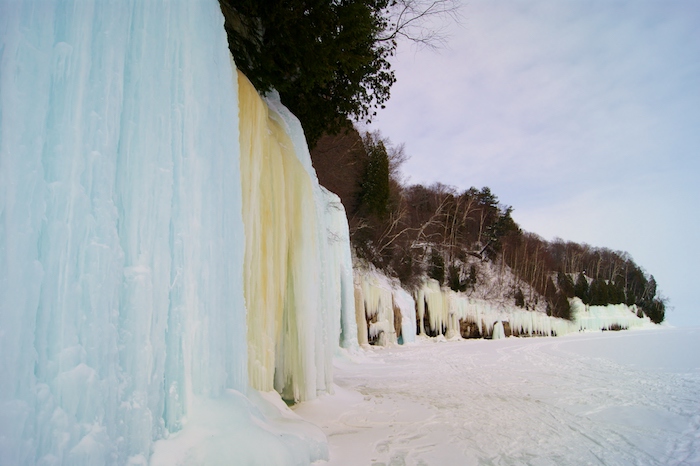 Filled with cottages, woods, and ice caves, Grand Island is not to be missed on your next trip to the Pictured Rocks National Lakeshore. In the summer, it is common for the island to be filled with families renting cottages, bon fires & s'mores, and calming waves against pebbled beaches. Winter brings daring adventures, where visitors make expeditions crossing a bay in Lake Superior to find ice caves lining the shore. They are majestic and mighty, each glowing with a tint of blue or green.Whether visiting for relaxing or excitement, Grand Island is always a good idea.

About the Author: Shalee Blackmer believes in genuine travel experiences. If she could offer one travel tip, it would be to slow down and leave enough time to find those more memorable spots. Find Shalee's journeys on http://shaleewanders.com/.

---