6 Stunning Marquette County Beaches
Marquette County in Michigan's Upper Peninsula is home to dozens of beautiful beaches. Travel Marquette shares a few top spots.
1. Black Rocks Beach
This rock beach within Presque Isle Park is a unique find treasured by rock collectors for its vast collection of smooth Lake Superior stones. Nestled between two cliffs, the popular beach lures visitors with its scenic beauty, and on warm summer days the young (and young at heart) for cliff diving off the Black Rocks formation in front of the beach!
2. McCarty's Cove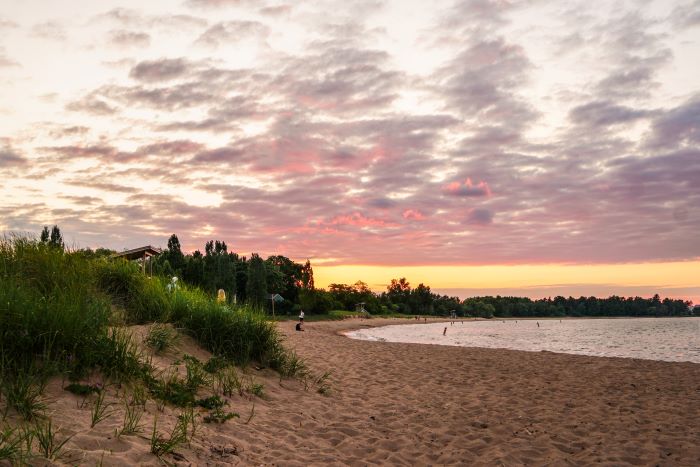 There's a reason McCarty's Cove is one of the most popular (and most photographed) beaches in the Upper Peninsula. With its rock islands, sand point, proximity to the Marquette bike path and view of the Marquette Harbor Lighthouse from anywhere on the beach, this beach is tough to beat.
3. Pebble Beach
Another popular spot for rock hounds, Pebble Beach sits a little north of McCarty's Cove, just past Picnic Rocks. Golden sand gives way to smooth stones where Lake Superior meets the land. The pebbles, which give this park its name, continue into the water so bring your water shoes if you please.
4. South Beach
Located on Marquette's south side, this wide, flat beach is known locally to be one of the more kid-friendly beaches because the water near the beach is shallow. Playground equipment dots the beach near the lifeguard stand, while further south, South Beach is wide open, dog friendly and not watched by a lifeguard.
5. Sunset Beach
True to its name, Sunset Beach ranks as one of Marquette's best beaches for sunset watching. The five mile stretch of pristine Upper Peninsula beach is dog-friendly and, because it's a little out of town, often not very busy. A sandy bottom greets you as you wade into Lake Superior. And due to the expansiveness of this particular locale, this beach is blessed with a better view of Lake Superior and the surrounding area.
6. Little Presque Isle Beach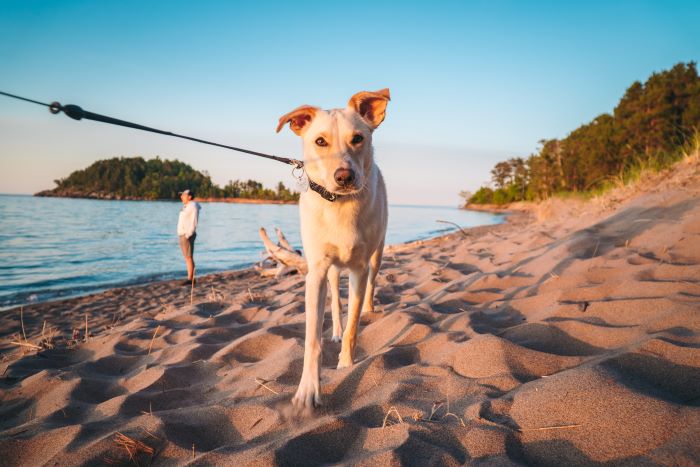 Just off of Big Bay Road is Little Presque Isle Beach. One of the most secluded beaches, it's perfect for relaxing in solitude by the water. There are also a few great hiking trails nearby.