Things to Do in the Thumb Area: The Ultimate Pure Michigan Guide
The thumb area of Michigan's mitten-shaped Lower Peninsula juts into Lake Huron, a quiet, often overlooked region of the Great Lakes State. Venturing out into this area of Pure Michigan rewards travelers with sweeping lake vistas, small-town charm and maritime history. There are plenty of things to do in Michigan's thumb area.
 
1. Explore the Lake and the Sky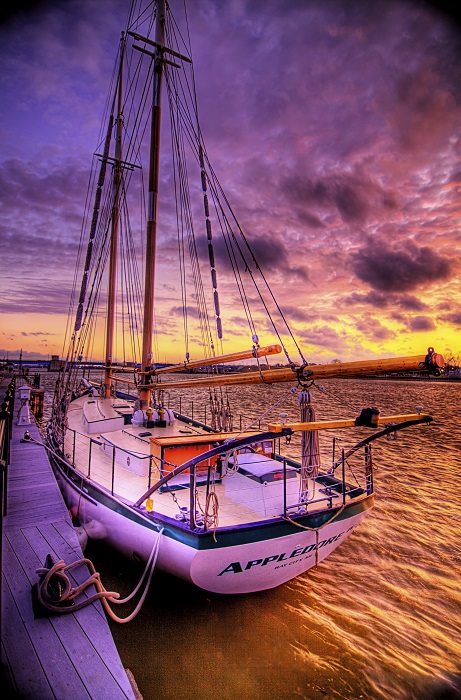 Tucked deep within the curve of Lake Huron's Saginaw Bay, Bay City is defined by the water. Discover how well suited this coastal town is for sailing aboard your own boat, or book a cruise aboard BaySail's Appledore Tall Ships. For a historical maritime experience, visit the Saginaw Valley Naval Ship Museum aboard the U.S.S. Edson DD-946, a Vietnam War-era destroyer ship. The solar system comes into focus at the Delta College Planetarium & Learning Center, one of the nation's most technologically advanced. A rooftop observation deck not only allows great telescope viewing, but also promises a bird's-eye view of beautiful Bay City.
 
2. Feast on Cheeseburgers 
Just up the Lake Huron shore, the small town of Caseville may be best known for its 10-day Cheeseburger in Caseville festival. Inspired by Jimmy Buffet, the annual August event includes parades, games, lots of live music and, naturally, cheeseburgers. Not into burgers? Visit in February, when Caseville celebrates Shanty Days. Wintry festivities include broom ball hockey, snow races, ice fishing contests, a Polar Bear Dip and a chili cook-off to warm you up afterward.
 
3. Hike at a State Park
Head to Albert E. Sleeper State Park and Port Crescent State Park for broad, sandy beaches, rolling sand dunes and the beauty of Lake Huron. Spend long summer days soaking up the sun, paddling, fishing, camping or hiking the wooded trails. In winter, both parks offer cross-country skiing and winter camping.
 
4. Photograph Turnip Rock
Experienced paddlers head to Port Austin each summer where, just off the shore, funnel-shaped Turnip Rock juts dramatically above the Lake Huron surface. On land, this coastal town boasts one of Michigan's largest farmer's markets and annual festivals celebrating lady slippers, cars and polka.
 
5. Climb a Lighthouse
You're never far from a lighthouse in Michigan, home to more lights than any other American state. Michigan's thumb is home to several noteworthy lighthouses, including the Point Aux Barques Lighthouse and Museum in Port Hope; Harbor Beach Lighthouse; Port Sanilac Lighthouse; Fort Gratiot Lighthouse and the unusual Huron Lightship Museum.
 
6. Enjoy the Lake Views
The Lake Huron town of Harbor Beach revolves around the water. Besides the Harbor Beach Lighthouse, travelers can enjoy the water on foot or bicycle via the Harbor View Trail, a 2-mile paved multi-use path. The annual Harbor Beach Maritime Festival features live music, swimming, games and a fireworks show each July, all of it on the beach and all of it free.
 
7. Dive Underwater
Beneath the waves of Lake Huron lie the shells of at least 16 Great Lakes shipwrecks dating back to 1864, putting the 163-acre Sanilac Shores Underwater Preserve on the must-see list among divers. Learn about what life was like on Lake Huron in the late 1800s at the Sanilac County Historic Village & Museum. 
 
8. Discover the International Gateway of Port Huron
Linked to Ontario via the graceful spans of the Blue Water Bridge, Port Huron overlooks Lake Huron where it joins the St. Clair River. Watch heavily-laden freighters pass beneath the bridge en route to Detroit and points beyond from an observation deck at the Great Lakes Maritime Center. A pleasant boardwalk leads along the water to downtown Port Huron, where historic brick storefronts overflow with colorful flower boxes and house lively bars, restaurants and boutiques. 
 
9. Visit Japanese Gardens and a Castle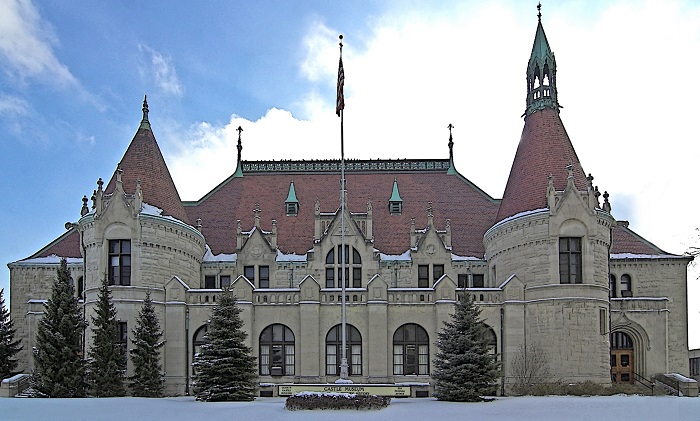 Historic sites and modern attractions meld in Saginaw, near the base of Saginaw Bay. First-time visitors learn with surprise of the Japanese Cultural Center and Tea House with gardens adorned with weeping cherry trees, gracefully-arching bridges and one of the nation's few authentic tea houses. The Castle Museum of Saginaw County History recounts the story of this region's settlement, in a palatial post office building constructed in 1898 to celebrate Saginaw's French heritage. 
 
10. Soak up German Traditions
Shop for traditional dirndls and lederhosen in Michigan's Little Bavaria of Frankenmuth, a town richly steeped in tradition. Sample the flavors of Germany, specialties like sausages, schnitzel and fried chicken, at local favorites Zehnder's of Frankenmuth and the Bavarian Inn Lodge and restaurant, the latter home to an authentic 35-bell Glockenspiel Tower. Wet your thirst at the Frankenmuth Brewery Inc. America's oldest microbrewery. And shop for holiday décor at the world's largest Christmas store, Bronner's CHRISTmas Wonderland.
 
---