Celebrate Fat Tuesday with Paczki in Pure Michigan
To celebrate Pączki Day, or Fat Tuesday, in Pure Michigan, Jennifer Polasek of The Awesome Mitten gives us some history behind the holiday, along with a roundup of bakeries where you can pick up your Pączki.
What is Paczki?
It's that time of year again! Fat Tuesday, or as it is lovingly called in many areas of Michigan, Paczki Day. This day is celebrated by indulging in the traditional Polish jelly-filled pastry known as a pączek (PON-check). The more commonly used name for these is pączki (POONCH-kee), which is the plural pronunciation for this sweet treat.
 
Pączki are made from richer yeast dough that won't collapse when you bite into it. Pączki are pastries made from deep-fried flat dough with fruit or cream filling and are topped with a light dusting of sugar. The traditional fruit filling is prune, but others include apricot, lemon, blueberry, raspberry and custard.
The History of Paczki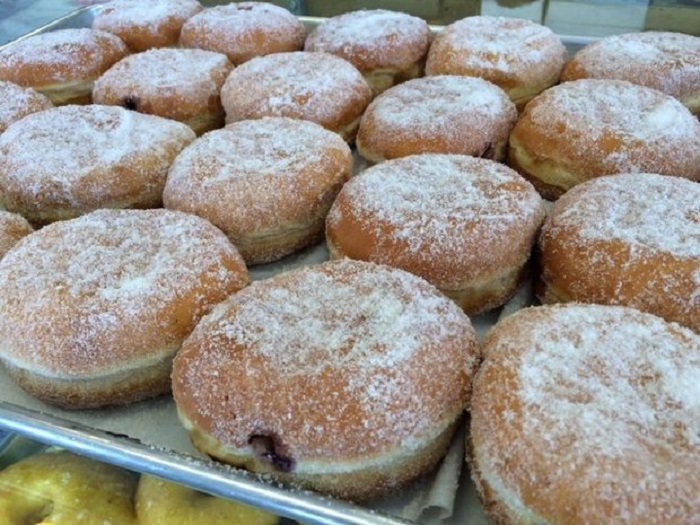 In larger cities in Poland, pączki are sold in numerous bakeries every day, but are much smaller than the ones made in America. Pączki are a specialty pastry reserved for once a year in honor of Fat Tuesday. It is a Catholic day of celebration as it is the precursor to the Lenten season, and the last day to indulge in foods before the traditional 40-day period of fasting before Easter. Polish immigrants brought those traditions with them to the United States, so places with strong Polish roots hold on to those important celebrations.
Where to Enjoy Paczki in Michigan
Known as Michigan's 'Poletown' Hamtramck, a city near Detroit, has been heralded as since Polish immigrants started flooded the area in 1914. Pączki is the star pastry of their annual Pączki Day Festival. Here are some great spots across the taste this treat:
Southeast Michigan
Since 1902, New Martha Washington Bakery has been serving up delicious donuts, cheesecakes and other sweet treats.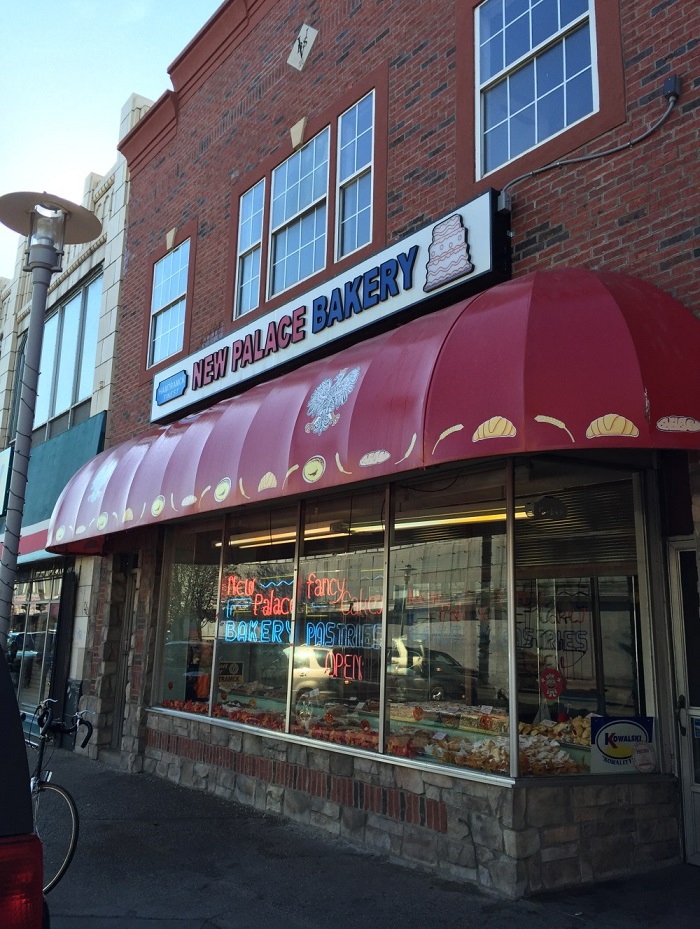 New Palace specializes in European baking of breads, cookies, cakes and, of course, Paczki. 
This Polish bakery is family owned and operated. Besides Paczki, they also bake egg breads, sour dough rye bread and cakes.
Benny's has sweet treats from seasonal cookies and cakes to the traditional Polish treat.
Stop in for the Polish delicacy and coffee or a delicious sandwich.
This bakehouse can be found right next to the popular delicatessen, home to wonderful sandwiches, and offers up a wide variety of baked treats.
This classic shop is right along Woodward Avenue, on your way into the Motor City.
Taste your way through Danishes, cinnamon rolls and Paczki at this classic spot.
East Central Michigan
Krzysiaks is a traditional Polish restaurant, adorned with murals of Poland.
Donna's has not only Paczki and donuts, but muffins, bagels, coffee and tea.  
Enjoy the Polish treat, a breakfast sandwich and more at Crust, right in Fenton's downtown.
Southwest Michigan
This award-winning shop is a must-do no matter the season. With gooey homemade donuts in a wide range of flavors, there's something for everyone at Sweetwater's.
With fresh bread, ham and cheese croissants, donuts and Paczki this shop stocks a range of baked goods.  
West Central Michigan
Locals will tell you that Sandy's serves up the best donuts in the city and Paczki come Fat Tuesday.
Ryke's (like "bikes" with an r) serves a full range of baked treats from cakes and cookies to Paczki.
Northern Michigan
Potter's is a third-generation family business with a range of sugary goodies.
When the local spot was going out of business, all nine cops at the precinct joined together to save the sweet spot. Today, they dish out various flavors and styles of donuts.
Treats at the Flour Pot range from Danishes and donuts to Paczki and breads.
Coffee cakes, donuts, coffee, bread, bagels and more can be found at this shop.
Upper Peninsula
Enjoy sandwiches on fresh-baked bread, glazed donuts and flakey croissants at this popular hangout. 
About the Author: Jennifer Polasek is a writer at The Awesome Mitten. Born and raised in Kalamazoo, she adores exploring West Michigan beach towns, Northern Michigan and the Upper Peninsula. Recently, she started reconnecting with her Polish roots by exploring Polish culture throughout Michigan.