Global Cuisine: Eat Around the World in Detroit
Travel through Detroit and you'll see dozens of independent restaurants dishing up cuisines from around the world: Latin American taquerias, Southern-influenced diners, Asian noodle shops and Caribbean grills.
Detroit's manufacturing prowess drew immigrants from across the globe. The city's entrepreneurial spirit made it possible for newcomers to open restaurants centered on the flavors of their homelands, helping put Detroit's rich culinary scene on the map.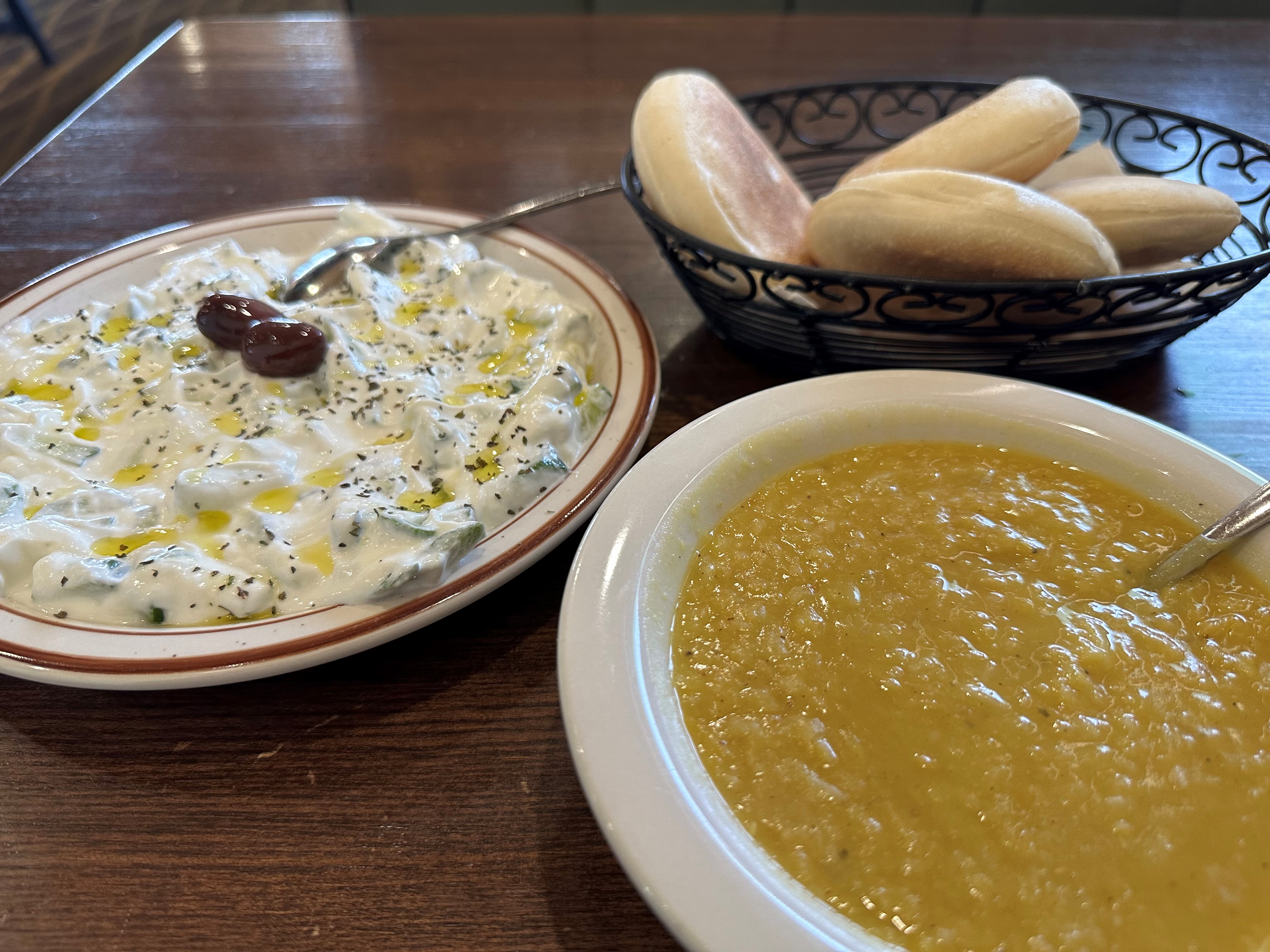 Saad and Zeana Attisha and their 40-year-old family restaurant trace their roots to Chaldea, an ancient Christian Iraqi culture. A warm family atmosphere permeates Sahara's Sterling Heights dining room, which is decorated with shimmering, gold ceiling lanterns and a mirrored bar. The restaurant's menu offers flavorful starters like thick lentil soup and chicken stew flavored with lemon. Dip the hot, house-baked bread into jajeek, plain yogurt mixed with cucumber slices and garlic. Then sample grilled meat spears spiced with cardamom and allspice or grape leaves stuffed with rice, vegetables, beef and spices. Dine in or carry-out.
2. Baobab Fare – East African cuisine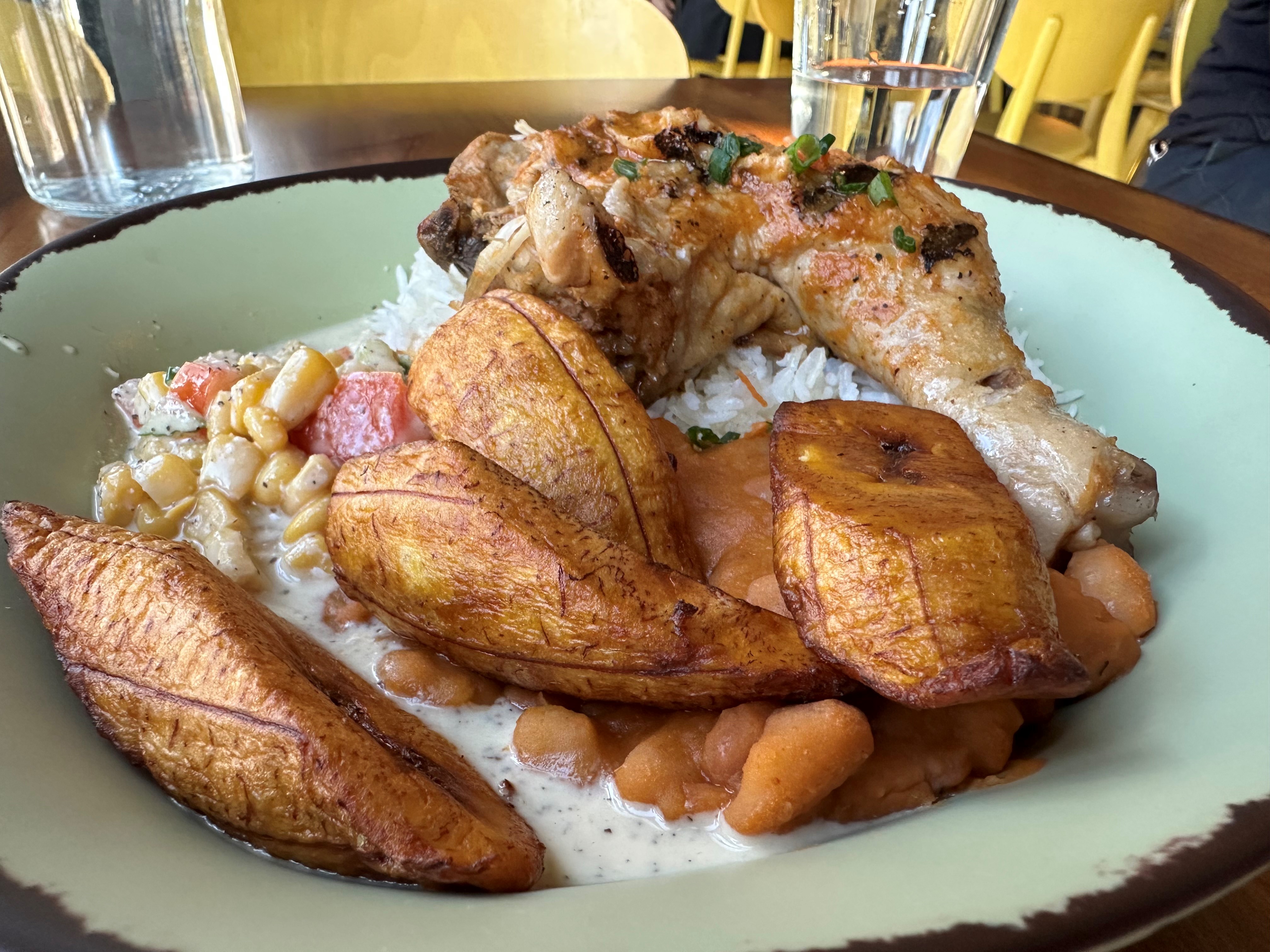 Nadia Nijimbare and Hamissi Mamba bring the flavors of their native Burundi to Detroit's Woodward Avenue, announcing in bold letters across the waitstaff's T-shirts, "Detroit Ni Nyumbani," or "Detroit Is Home" in Swahili. Located on the corner of busy Woodward Avenue and Grand Boulevard, the restaurant's black and gray interior pops with yellow accents and includes a wall of handwoven East African baskets. The menu includes tender grilled chicken and crispy fish served with coconut rice, fried plantains, stewed peanuts and spinach. Nijimbare and Mamba were Best Chef semifinalists for the 2022 James Beard award, which is considered one of the highest honors in the food industry. Dine in or carry-out.
3. Leila – contemporary Lebanese cuisine
This stylish restaurant sits in downtown Detroit's Capitol Park, its interior a sleek combination of exposed brick, black ceramic tile and buttery-soft leather. Founded as and named for owner Samy Eid's mother Leila, who was famous for her Lebanese Sunday dinner menu, the restaurant adds modern plating and urban flare to traditional Middle Eastern dishes. Half of Leila's menu consists of hot and cold mezze—baba ghanouj, fattoush, hummus and crispy batata harra—meant to be shared. As an entrée, try a grilled ribeye with Lebanese zip sauce or a mixed grill of kaftas, kababs and tawook. Dine in or carry-out.
4. Yum Village – Afro-Caribbean cuisine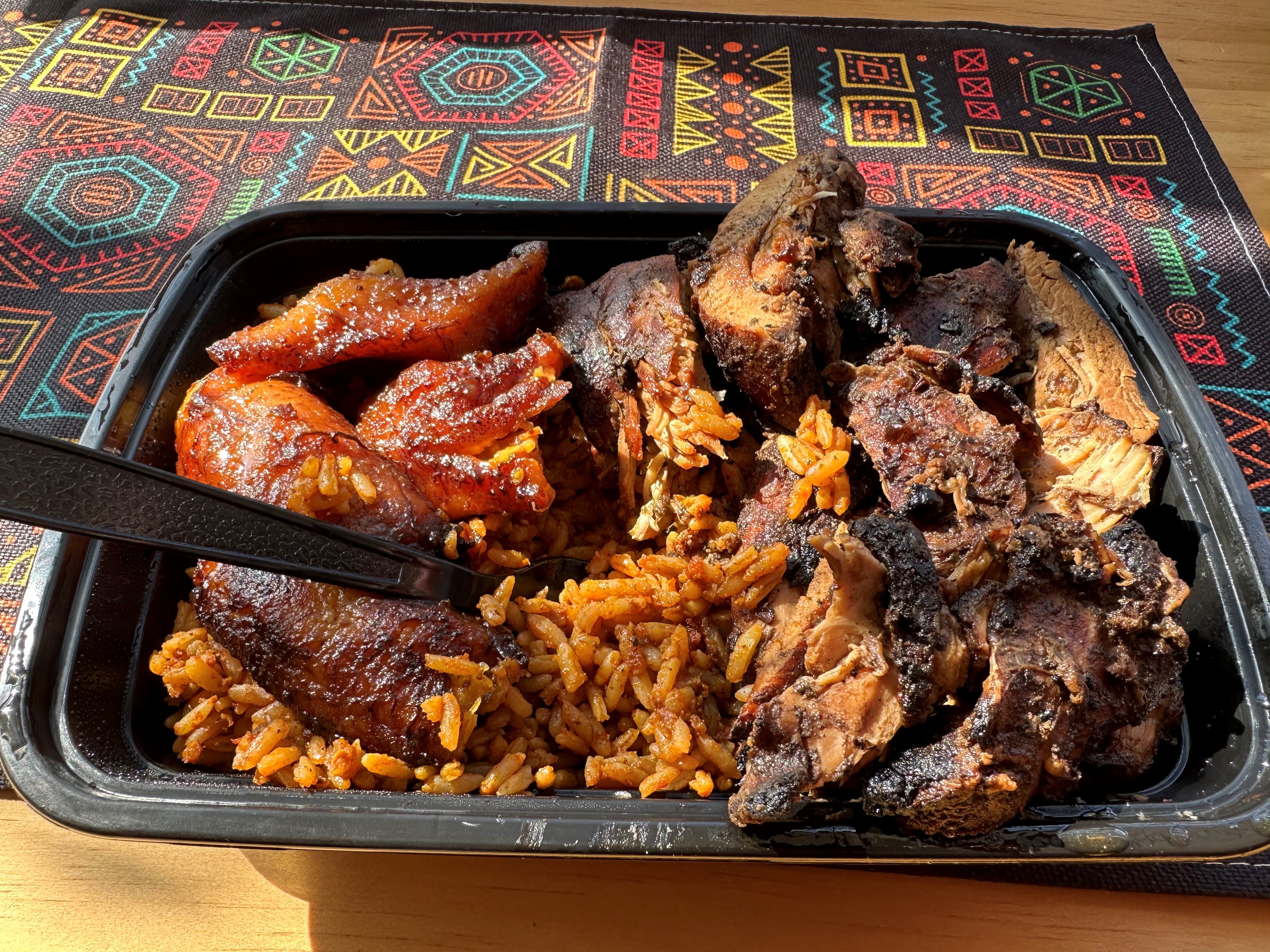 African print table runners and large windows overlooking Woodward Avenue add light and color to this New Center restaurant on Woodward Avenue and Milwaukee Street. Casual, homey and staffed by a cheerful and friendly crew, this restaurant allows diners to order online or at kiosks. Godwin Ihentuge's Nigerian heritage translates into a menu of hot bowls, stews, sandwiches and salads that meld West African and Caribbean flavors. Fill up on bowls of jerk chicken, jollof rice, sweet and spicy plantains and ginger curry chickpeas. Dine in or carry-out at locations in New Center and West Village.
5. Sheeba – Yemeni cuisine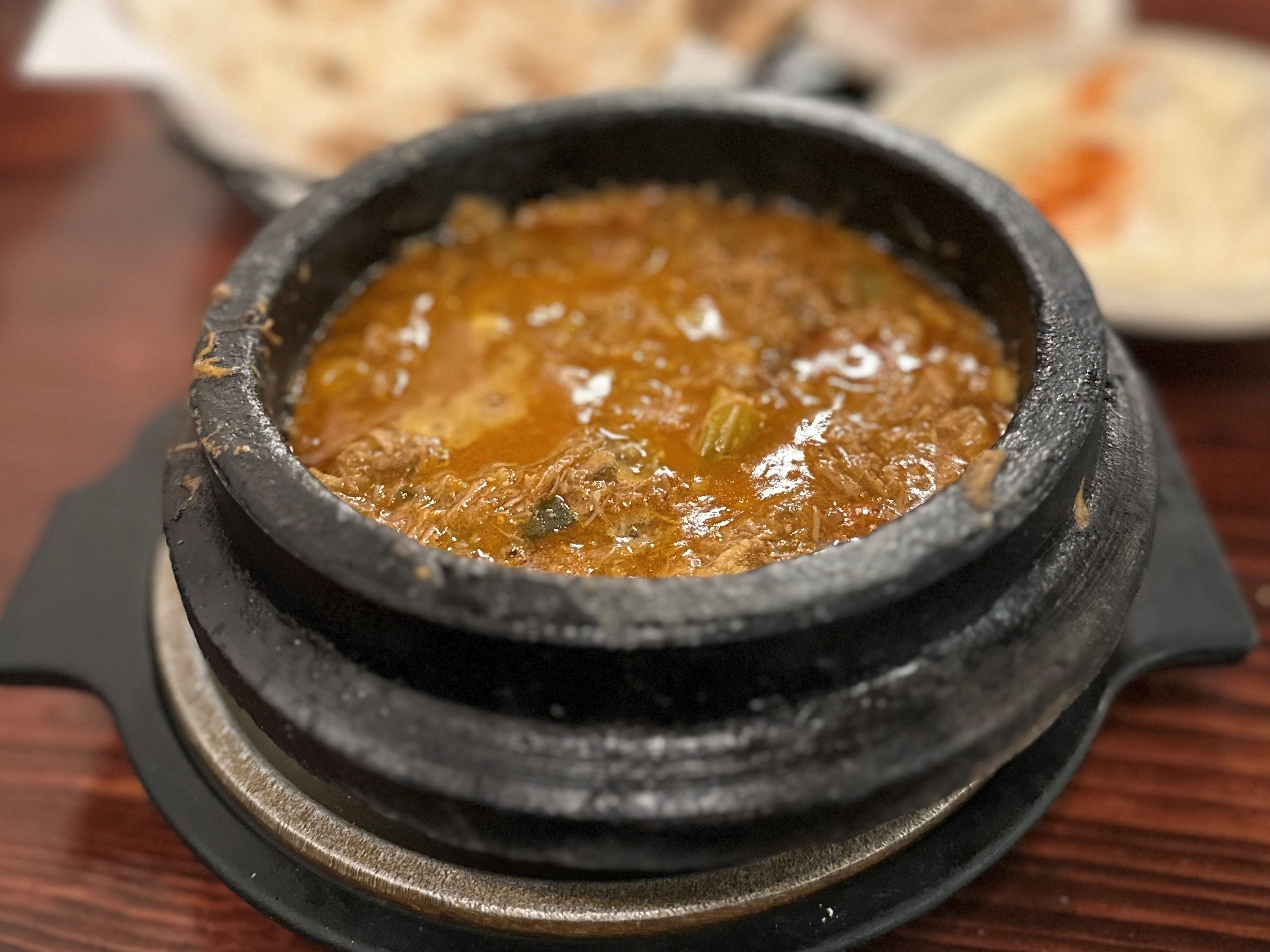 Dearborn is famous for its Middle Eastern restaurants, and Sheeba offers two restaurants among the favorites, on West and East Michigan Avenue, adding Yemeni dishes to the mix. A warm, family- and friend-oriented vibe permeates the dining room, and helpful waitstaff assist diners looking for guidance. Classic Yemeni specialties include lamb haneeth, fall-off-the-bone tender and served with mandi rice (mixed with bits of meat and spices) or zurbian rice (with bits of meat, tomato sauce, yogurt and spices). Another favorite is lamb fahsah, a mixture of shredded lamb and mashed potatoes served bubbling hot in a clay pot. Enjoy with fresh juice or a cocktail of banana, milk, honey and ice. Dine in or carry-out.
6. Barda – Argentinean cuisine
When chef and owner Javier Bardauil brought his native Argentinian repertoire to Detroit's Core City neighborhood, the result was a busy reservations list and recognition by James Beard, which named Barda a finalist for Best New Restaurant in 2022. Thick cuts of meat and local vegetables are grilled in a dining room where the open fire is a centerpiece, and the walls are brightened with royal blue tiles and an impressive bar stock. Menu specialties include Argentinian short ribs, steaks and whole roasted trout alongside grilled sourdough to sop up the juices. The drinks list includes a long list of Argentinian and Chilean wines, piscos and mezcal cocktails.
Still hungry? Try these global flavors: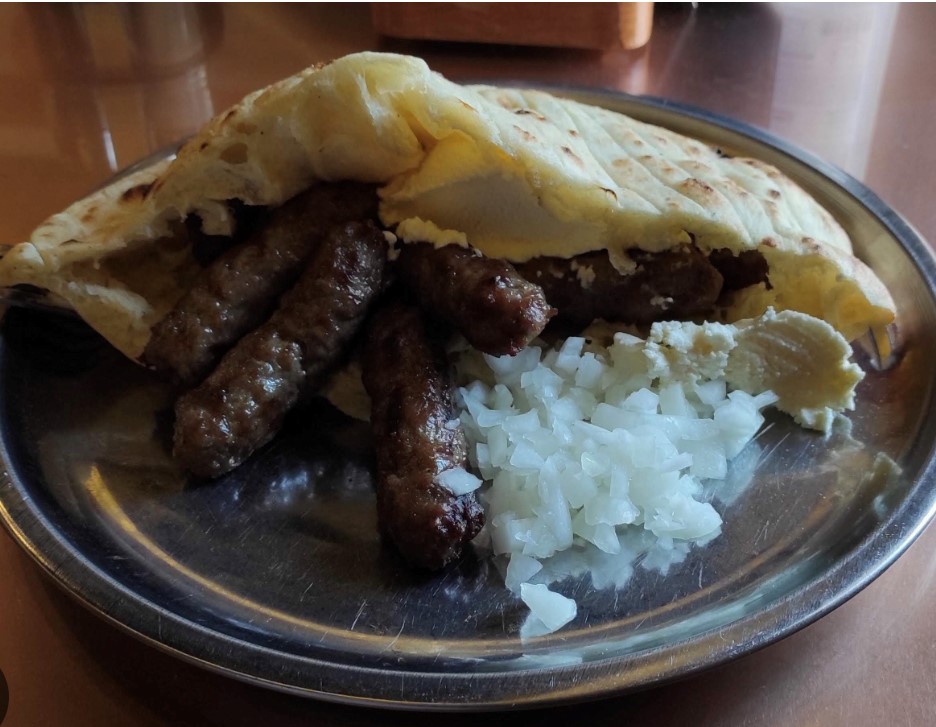 About the Author: Amy S. Eckert writes about travel in destinations around the world from her home base in Holland, Michigan. amyeckert.com