Pure Michigan Signature Dish Series: Selden Standard
Part one in an exploration of Michigan's culinary scene heads to Midtown, Detroit for a fresh farm-to-table dining experience.
The way to elevate a salad to "gourmet" starts with fresh, delicious ingredients. While Detroit may be most famous for cars and music, recent years have seen an explosion of local farms and packed restaurants that know how to prepare the locally grown produce. This brings us to Selden Standard and their vegetable carpaccio, a salad of ingredients that traveled only a few miles before Chef Andy Hollyday made them into culinary excellence.
In the heart of Midtown – a neighborhood full of funky Detroit style, small businesses, college town vibes and old dive bars – Selden Standard opened in 2014 to serve fine dining with a casual ambiance. With indoor and outdoor seating, dishes that range in price, and a full bar that includes unique cocktails, Selden Standard's ever-changing menu offers something for everyone.
As a restaurant, Selden Standard's philosophy is small plates-focused to enjoy the communal nature of sitting down at a table together over a meal. While reservations are recommended, true to the ethos of wanting to be a neighborhood eatery, they always leave some tables open for walk-ins.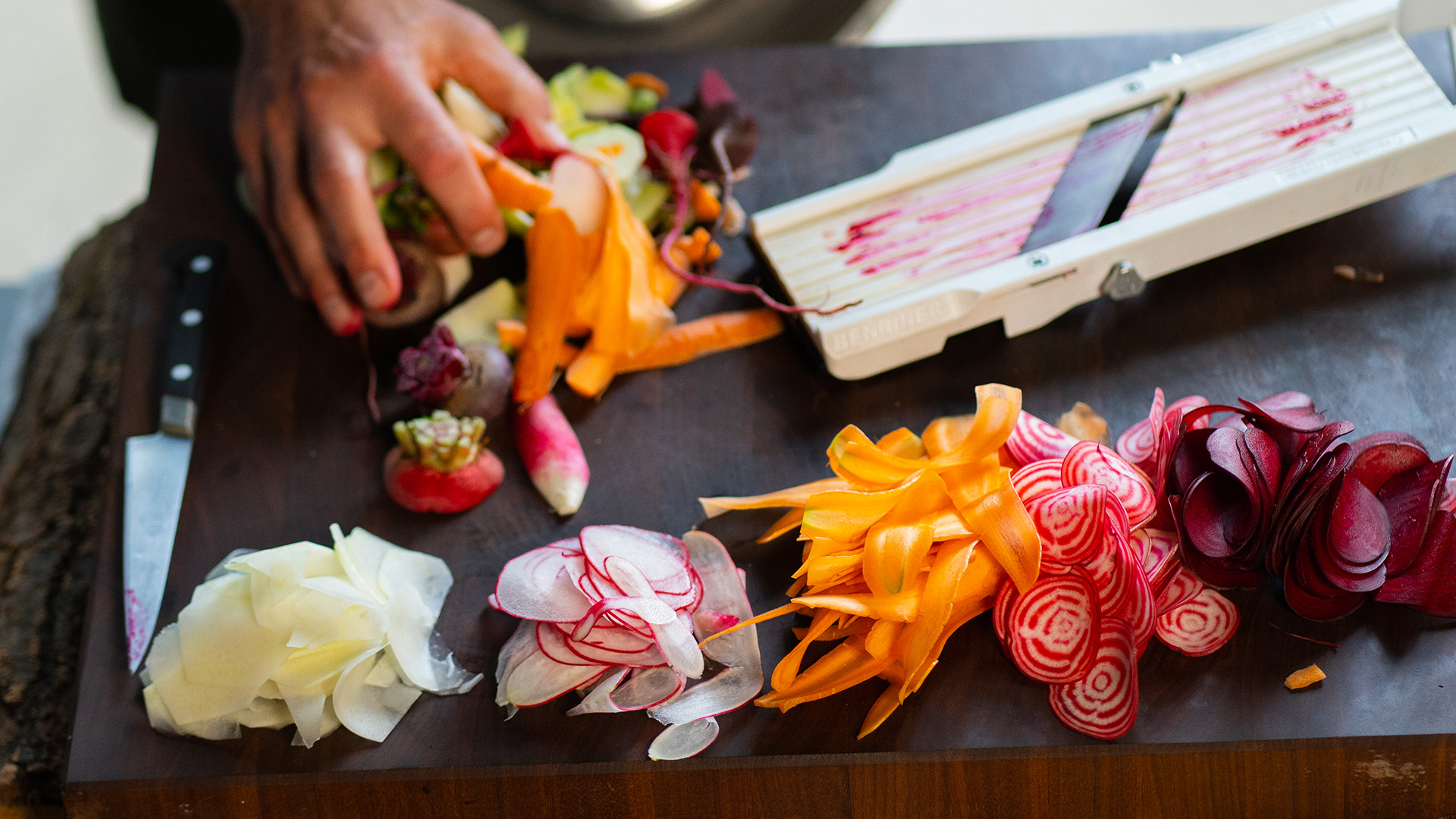 This Signature Dish, the vegetable carpaccio, is one of the most ordered starters for a reason. It combines everything the restaurant stands for, with produce Chef Andy picks up from Detroit's Eastern Market, the largest historic public market district in the United States. With kohlrabi from Fisheye Farms, radishes from New Suns, and beets and carrots from Keep Growing Detroit, this dish serves up tasty offerings from Michigan's diverse agriculture.
Check out how Chef Andy creates the vegetable carpaccio below and try this dish and more with a visit to Selden Standard.
About Chef Andy Hollyday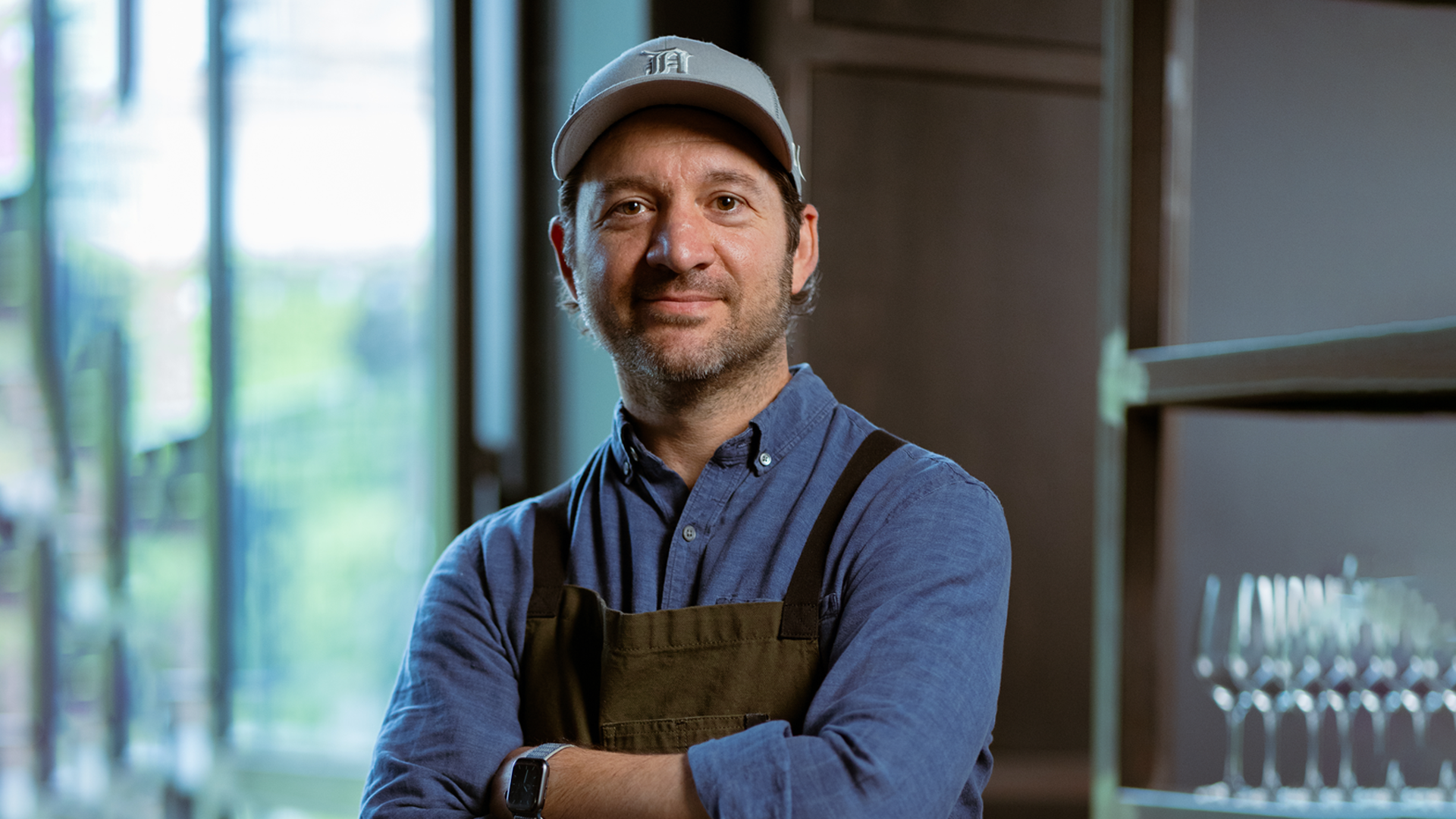 Before opening the doors to Selden Standard with his co-owner Evan Hansen, Chef Andy honed his skills at renowned restaurants including Roast, L'Essentiel, Tribute and Oliveto. Drawing inspiration from various cultures and cooking styles, he developed a profound appreciation for fresh, locally-sourced ingredients and a commitment to sustainable practices. In his 25-year career, Chef Andy has earned accolades ranging from a 2023 James Beard "Best Chef: Great Lakes" nominee and a five time semi-finalist.
Follow along with our Signature Dish series as we continue to explore Michigan's growing, award-winning and highly sought after culinary scene.